The Village Condo Rentals in Blue Mountain Beach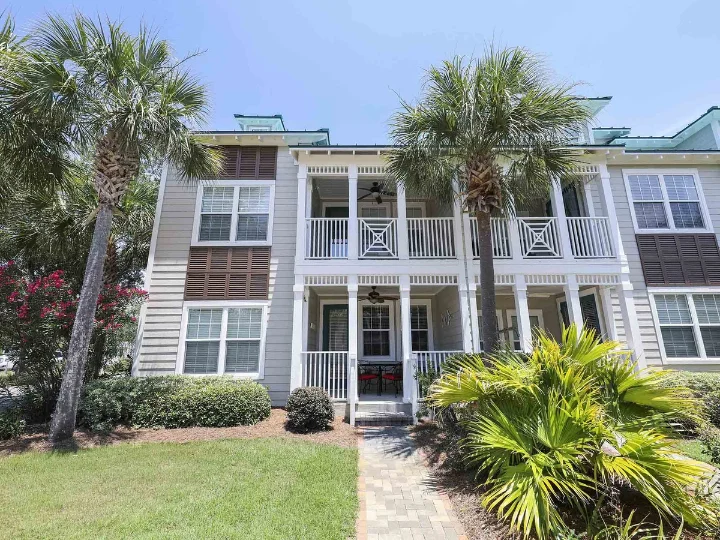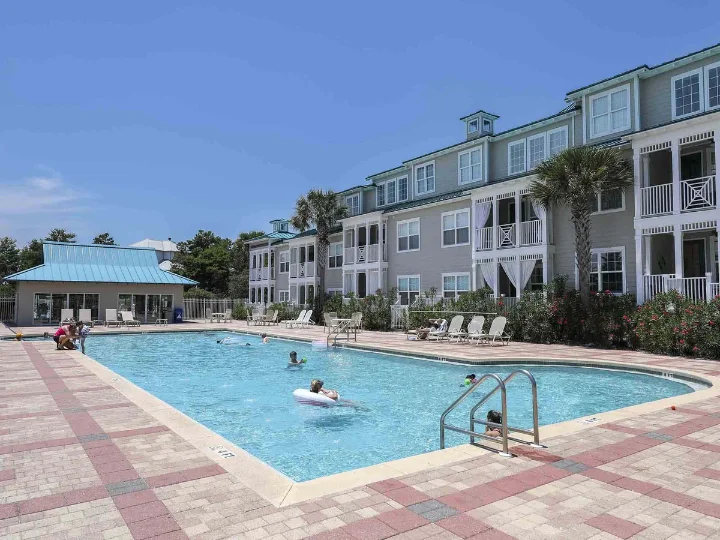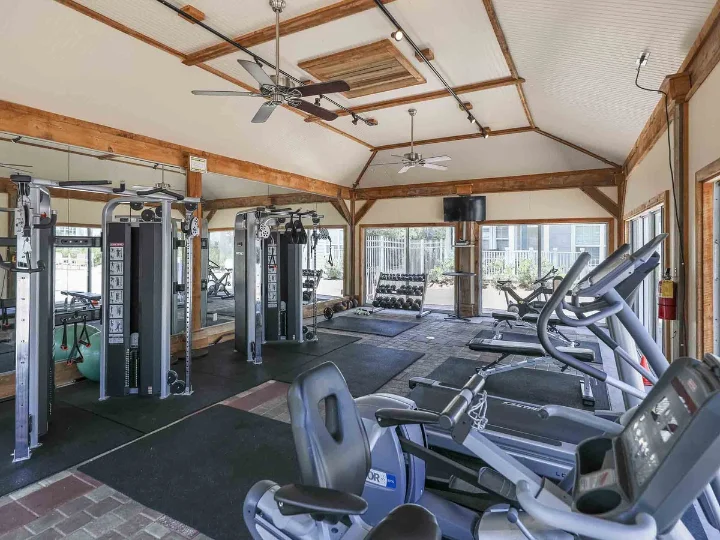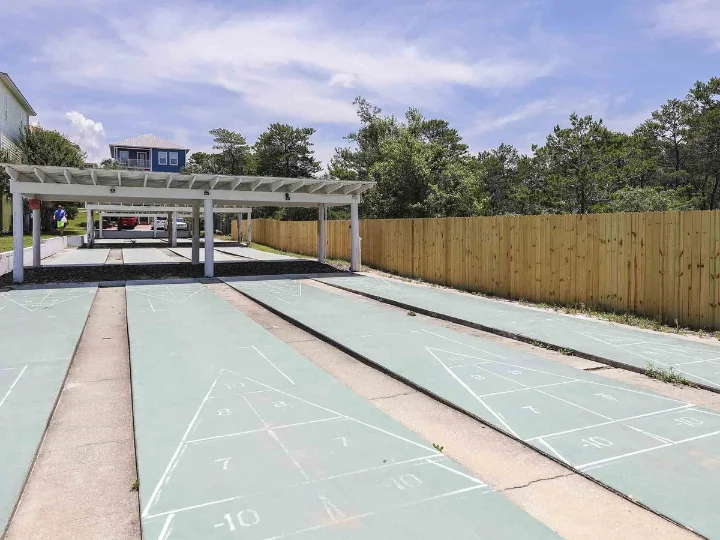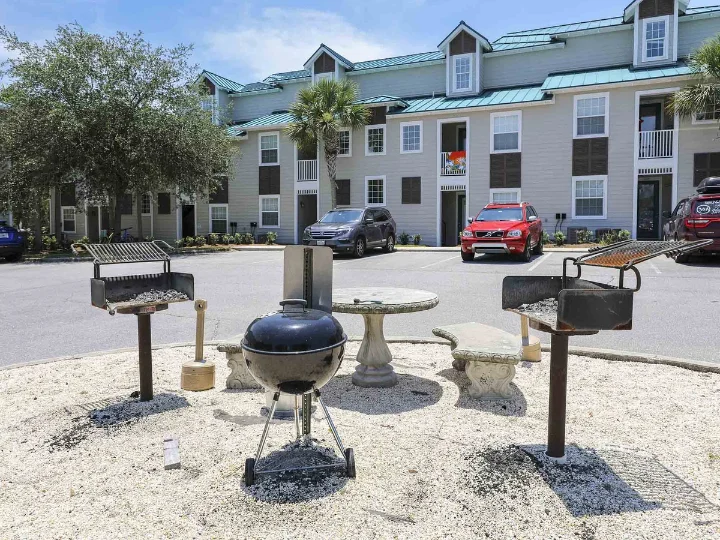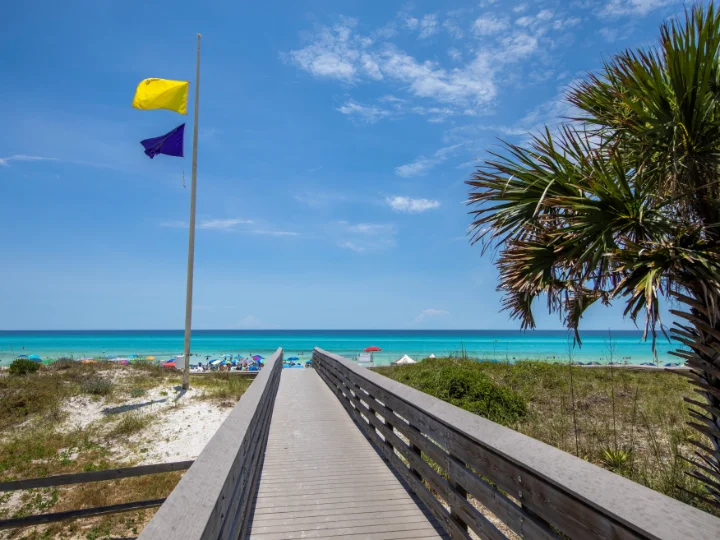 Discover The Village
Welcome to The Village in Blue Mountain Beach, where you'll find all the comforts of home coupled with the serenity of a beach vacation. These 30A vacation condos are beautifully decorated and fully equipped for your stay. Relax on your private patio and watch the sunrise with a morning cup of coffee. In addition, two community parking spots are offered during your stay.
Also, beach access can be found near the popular restaurant Goatfeathers Seafood. Or, stay nearby and cool off in the private pool and lounge on the spacious deck and work on your tan. Keeping up with your fitness regime has never been easier at the onsite fitness facility. Here, you'll find an array of free weights along with weight and cardio machines. Then, after a long day playing under the sun come back to the community barbecue grills and show off your grill master skills. All you need is some charcoal and you'll be cooking in no time. No matter what you choose to do, the options are endless at The Village!

Of course, experiencing Blue Mountain Beach and the rest of 30A during your vacation is a must. Blue Mountain Beach is the tallest point on the Gulf of Mexico and offers stunning views of the sparkling turquoise waters. Home to a wide variety of eclectic dining and locally-owned shops, Blue Mountain Beach is any beach lover's dream. Check out our Gulf Coast Blog for more activities in 30A.

Additional Information
Featured Amenities & Nearby Activities
Community pool and lounge deck for relaxing
Play a game of shuffleboard with friends
Community grills for showing off master chef skills
Fitness Room for keeping up your health while on vacation
Dine nearby at Goatfeathers Seafood or Shunk Gulley Oyster Bar
Indulge at Blue Mountain Creamery for dessert
Blue Mountain Beach Condo Rentals at The Village