Golf Cart Vacation Rentals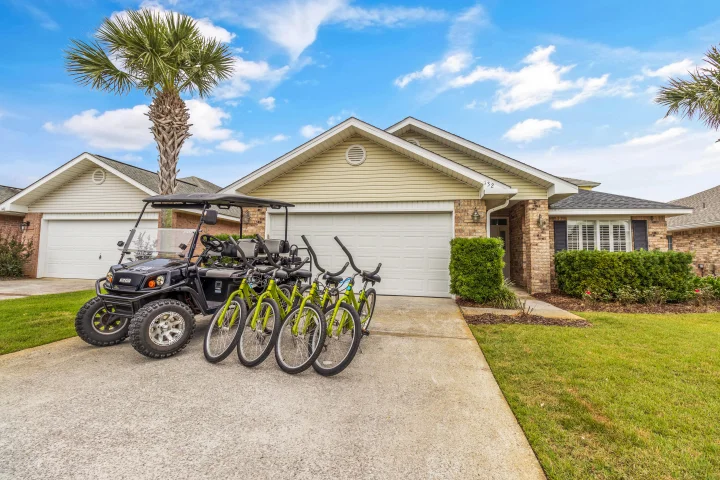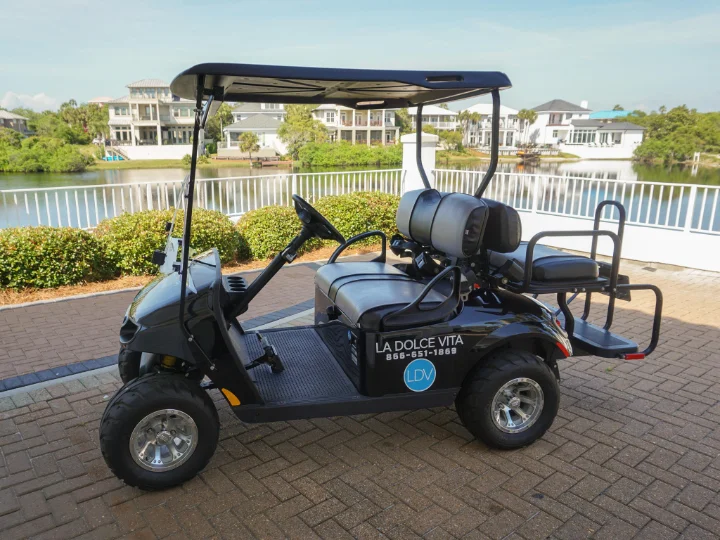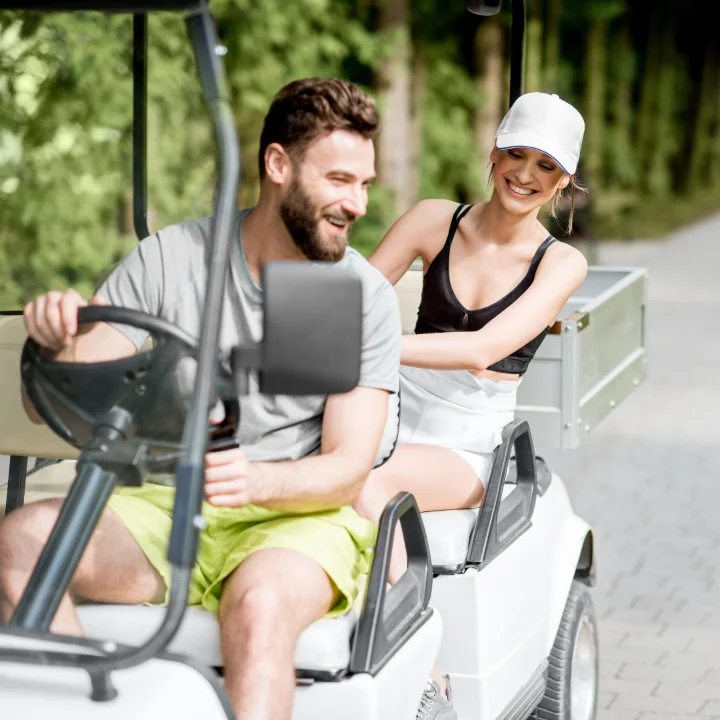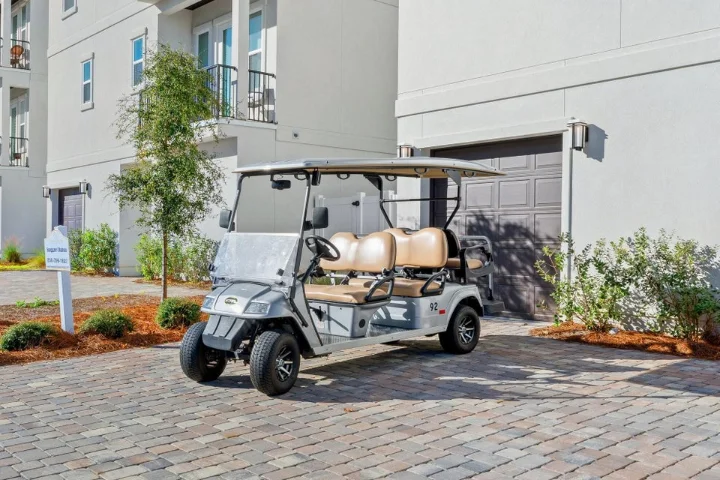 Experience a vacation with a Golf Cart
Experience the Gulf Coast like never before when you rent a vacation home with Southern Vacation Rentals, complete with the added perk of a golf cart. Our collection includes properties where golf carts are either included in the rental agreement or available as an optional add-on. Cruise the stunning Gulf Coast with the utmost convenience and style as you choose from our range of golf carts,
accommodating anywhere from two to six passengers. Whether you're exploring the scenic surroundings, running errands or heading to the beach, these golf carts provide a seamless and enjoyable way to enhance your
Gulf Coast vacation
experience.
Picture yourself zipping along the shoreline, heading to your favorite beach spot or effortlessly reaching nearby attractions. It's not just transportation; it's an opportunity to create lasting memories and maximize your time on the Gulf Coast. So, hop in and embark on your Gulf Coast adventure with ease, comfort, and a touch of luxury. Your getaway with Southern Vacation Rentals is not just a vacation; it's an unforgettable experience that combines convenience, style and the sheer joy of exploration. Looking for the links? We've got you covered with this list of the
best golf courses on Gulf Coast.
Don't wait, book today and start your adventure with Southern Vacation Rentals!
Additional Information
Perks of a Golf Cart Rental
Family-Friendly: Can comfortably accommodate multiple passengers, making them ideal for family vacations
Convenience: Easy to access nearby attractions, beaches, shops and restaurants without the hassle of parking or walking.
Cost Savings: Using a golf cart can save on fuel costs and parking fees

Vacation Rentals with a Golf Cart