Driftwood Towers Condo Rentals in Gulf Shores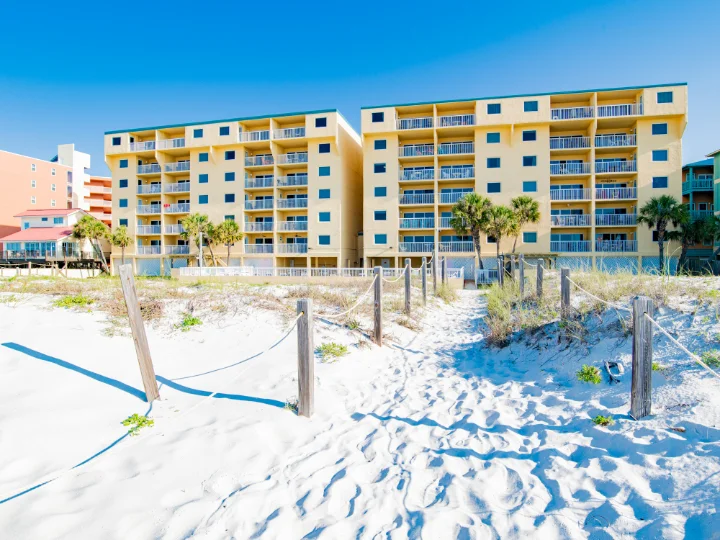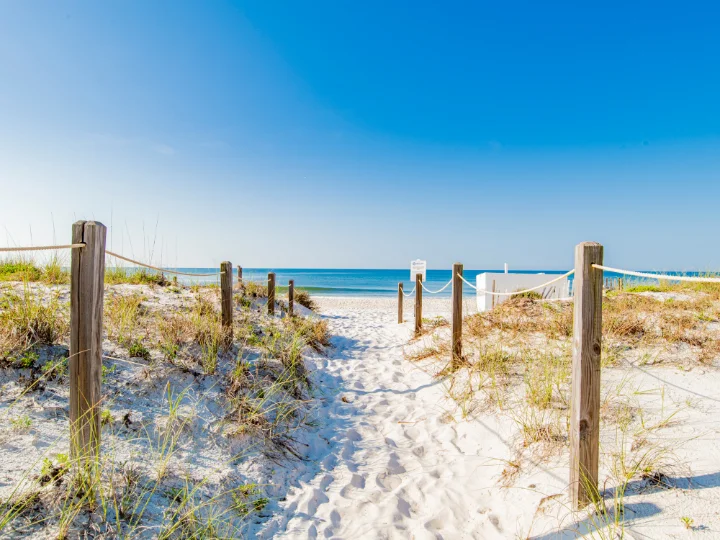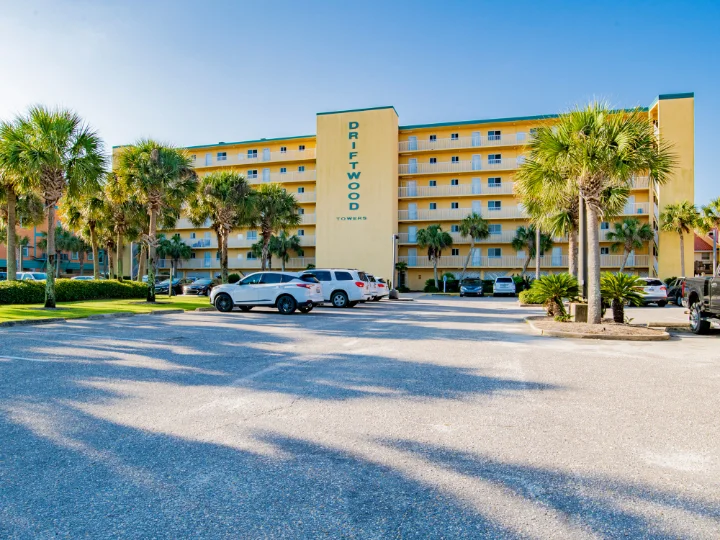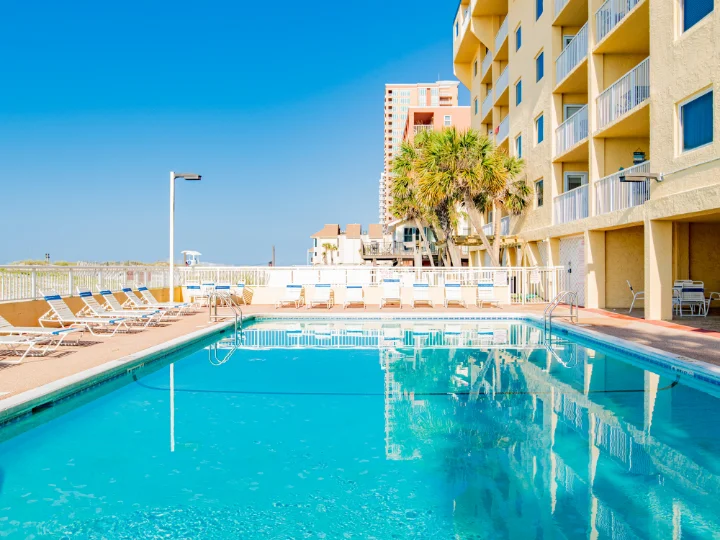 Explore Driftwood Towers Condos
Driftwood Towers beckons as a haven of serenity and fun for your next Gulf Shores, Alabama, vacation. This welcoming Gulf Shores condo rental complex is just west of the main public beach area of Gulf Shores, where you'll find a variety of popular restaurants and shops.
A coastal retreat for families, Driftwood Towers captivates with its inviting outdoor swimming pool, overlooking the Gulf of Mexico. The condo's beachfront provides a canvas for endless family fun, building sandcastles, playing in the Gulf's embrace and savoring the sunshine under the bright blue sky.
At Driftwood Towers, your condo rental comes complete with a fully equipped kitchen and dining area. For those who relish outdoor cooking, an on-site grilling area is at your disposal. Individual condos boast private balconies, an extension of your living space that lets you bask in breathtaking sunrises and sunsets while embracing the symphony of the Gulf.
Further making your vacation an exciting respite, the renowned Hangout restaurant, a stone's throw away, invites families year-round. In the summer, be sure to take the kids to the Pirates & Princesses Breakfast, an exciting adventure for kids of any age.
Book your getaway at Driftwood Towers with Southern Vacation Rentals. At Driftwood Towers, you'll find yourself at the crossroads of tranquility and excitement. Book your Driftwood Towers condo rental in Gulf Shores today.
Additional Information
Key Features at Driftwood Towers
Outdoor swimming pool with Gulf views
Expansive beachfront area
Fully equipped kitchens and outdoor grilling area
Private balconies
Proximity to popular attractions, dining and entertainment
Gulf Shores, Alabama, Condo Rentals at Driftwood Towers