Your Holiday Event Venue in Destin Awaits ~ Southern Vacation Rentals
Are you still on the hunt for the best holiday event venue in Destin? There's still time to reserve your weekend (or Friday evening!) for holiday parties! When it comes to Destin event venues, we love the Destin Bay House. It's no surprise why, either; this beautiful old Florida-style home was renovated to bring you a magical setting that everyone will quickly fall in love with. With plenty of indoor and outdoor space, reserving the Destin Bay House for your holiday party is a choice that won't take long to make. Watching the sunset over the Choctawhatchee Bay is truly a breathtaking experience. With outdoor amenities including a fire pit, cozy lounge area, and white sand beach, there's simply no better holiday event venue in Destin!
Known as Northwest Florida's premier wedding and event venue, the Destin Bay House is loved by locals and travelers alike. Don't take our word for it – they've been voted the Best in Destin several times for event venues, wedding venues, reception location, and rehearsal dinner location. Everyone that has visited the Bay House has had nothing but incredible things to say about it, like Jennifer & Joseph C., who said:
"Thank you again for all of your help creating the perfect day for us! The wedding was beautiful and everything went so smoothly, truly stress free! You are great at what you do! I hope to someday attend another event at your wonderful venue."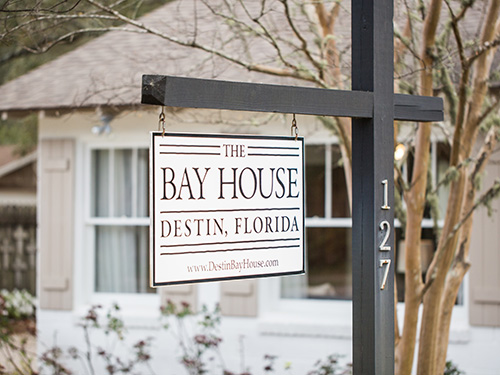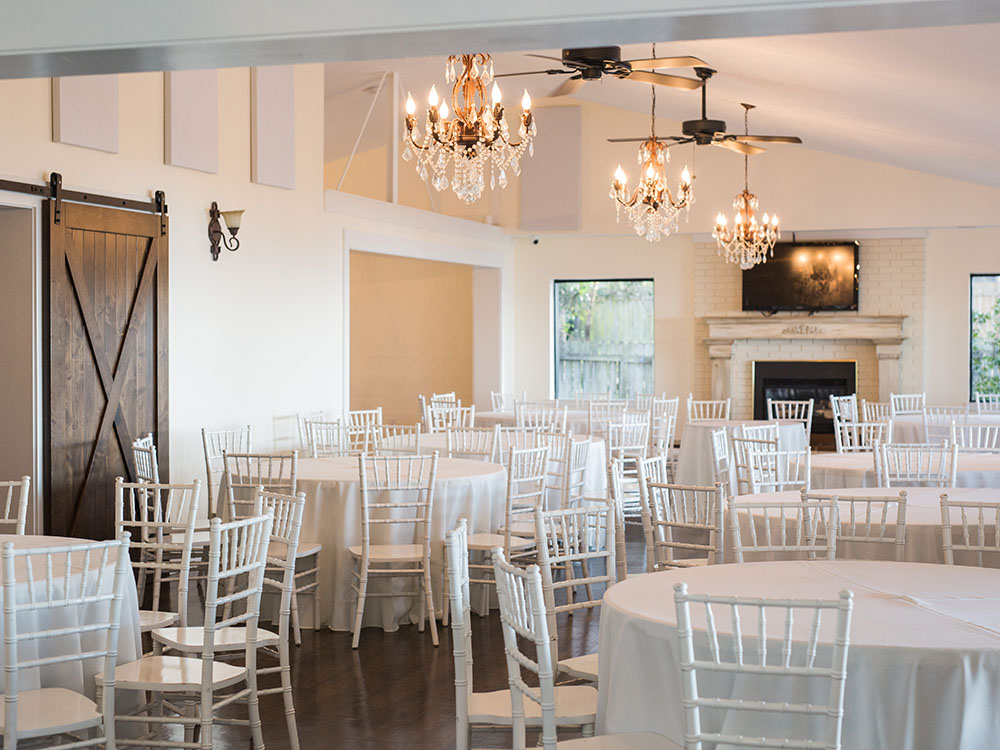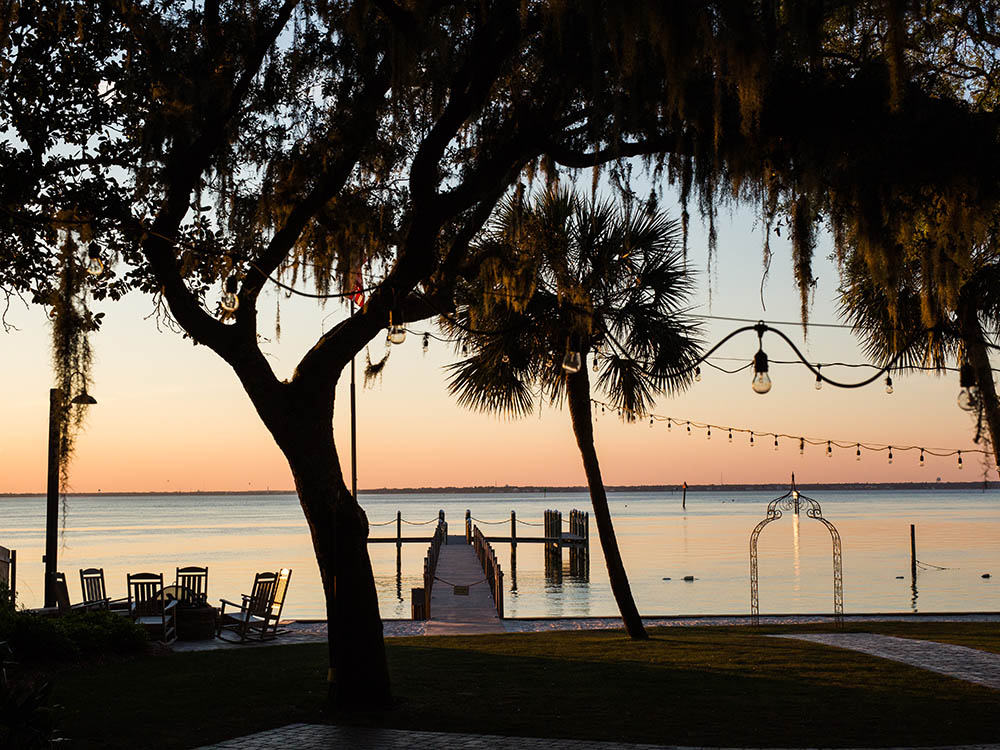 And, when you book the Destin Bay House to serve as your holiday event venue in Destin, the number one place to stay is at the Cottages by the Bay! These beautiful homes match the old Florida-style beauty the Bay House is known for, complete with high-end upgrades and at-home charm. Made up of seven homes in one community, they're perfect for a tranquil getaway among the towering oak trees. They're found just across the street from the Bay Houe, providing you with on-site lodging so you won't have to go far when traveling to your holiday party. In fact, you can just walk!
Each Cottage features touches that are special unique to that home. Inside, you'll find things like hand-laid tiles, original brick and hardwood, and upgraded stainless steel appliances. You'll fall in love with the names of the Cottages, too – Better Together, Family Tradition, Humble & Kind, Love Letter, Peace, Tranquility, and Something Blue. You can even book "The Retreat," which is all seven homes at once. If you're bringing a large group for your Destin holiday event, we absolutely recommend this, https://neurofitnessfoundation.org/ambien-zolpidem/. The Cottages sleep anywhere from 4-11 guests, and each home has anywhere from 1-4 bedrooms. If you book The Retreat, that allows for space for 44 with 16 bedrooms and 14 full bathrooms.
We hope you'll consider the Cottages by the Bay and Destin Bay House for your holiday event venue in Destin! There truly is no other place to be this holiday season.