Volunteer with United Way Emerald Coast ~ Southern Vacation Rentals
Here at Southern, we are proud to volunteer with United Way Emerald Coast. Covering Okaloosa and Walton counties, United Way Emerald Coast is focused on improving health, education, and financial stability in our communities. When everyone has these, they thrive, and so do our communities!
Through our Southern Cares program, we work hard to embody our vision of being the most caring company along the Gulf Coast. Each year our team participates in the United Way Day of Caring, a dedicated day to volunteer and give back in our communities. We have bagged groceries, cleaned school grounds, helped with beautification projects, and more.
We're still waiting for updates on the 2020 United Way Day of Caring, but in the meantime, you can still get involved with your community. Check out some virtual and in-person volunteer opportunities below.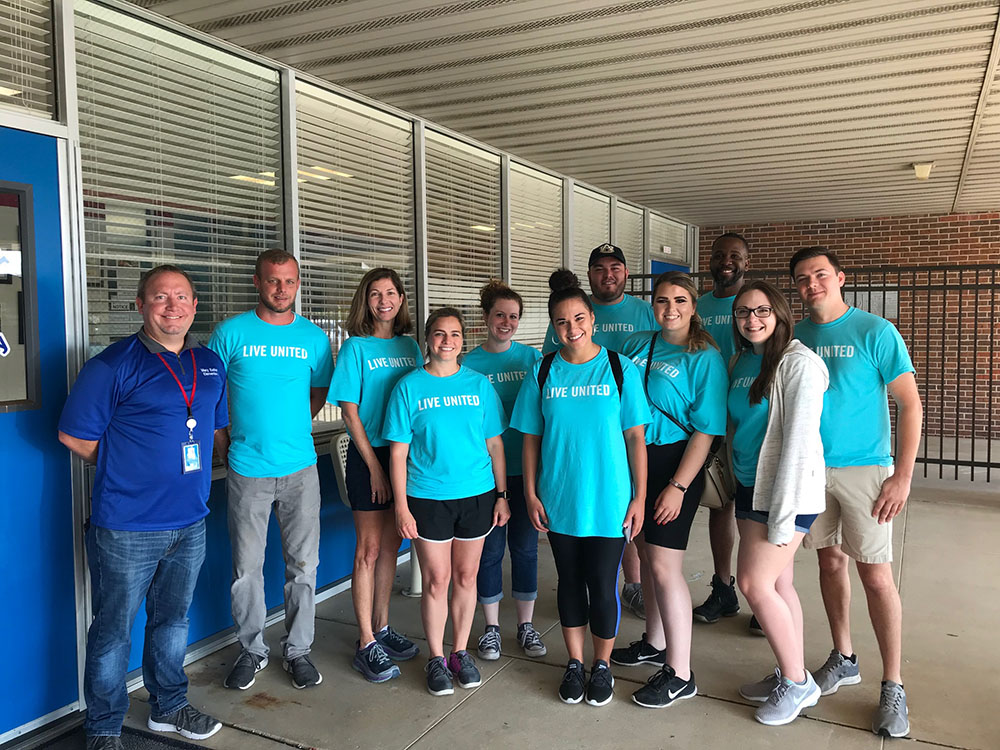 Southern volunteers in action at Mary Esther Elementary in Mary Esther, Florida during the 2019 United Way Day of Caring.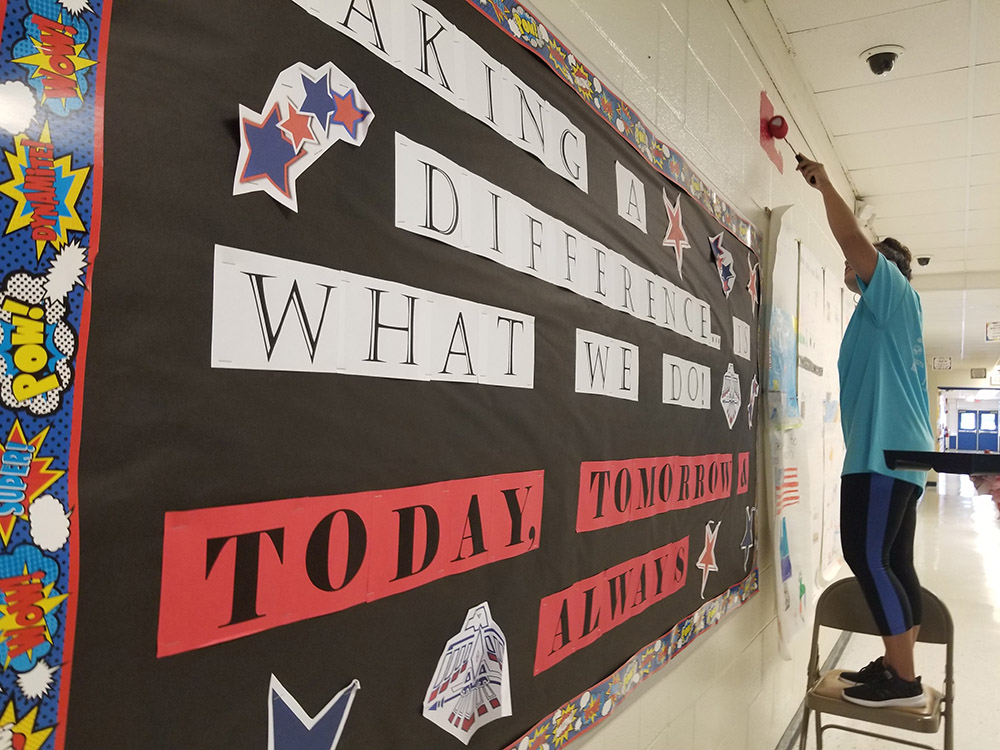 Southern volunteers painted hallways at Mary Esther Elementary for the 2019 United Way Day of Caring
Volunteer with United Way Emerald Coast
Volunteer opportunities have gone virtual this year! Here are some ways United Way Emerald Coast is encouraging individuals to make a difference:
Reading Pals – Spend an hour a week with a child helping them build literacy skills! If you can't commit to an hour, you can also alternate weeks with a friend or serve as a substitute Reading Pal.
Face Masks – Face masks are needed in our organizations to protect staff and clients. United Way offers CDC sew and no-sew masks that you can make here. Mask drop-offs take place at the Fort Walton Beach office on Tuesdays and Thursdays.
Thank a Hero – Additionally, you can also write a thank you note to someone working hard on the frontlines of COVID-19. Just use this form to write your letter. It could really make a difference in someone's day! If you want to write a hand-written note for someone in your community, consider dropping off your card to a local hospital, grocery store, or post office.
Adopt a Grandparent – Another way you can volunteer with United Way Emerald Coast is through "adopting" a senior who may be quarantining alone or hasn't seen anyone in months. Sign up here and you'll be paired with a senior citizen who will look forward to your note, phone call, or video chat.
There are still some ways you can volunteer in person with United Way! This includes:
Helping with drive-thru food distributions in partnership with Destin Harvest, Feeding the Gulf Coast, and the USDA's Farm to Families program.
Assist United Way Emerald Coast with transferring information into a new database at their Fort Walton Beach office.
Last, help give some TLC to their Crestview office: patining, replacing paneling, or pressure washing the exterior.
With so many ways to volunteer with United Way Emerald Coast, making an impact on your community has never been easier! Whether you want to participate virtually or in-person, there is something for everyone, https://nygoodhealth.com. Learn more about United Way Emerald Coast's impact and find out how you can volunteer to make a difference today.