Summer Activities in Gulf Shores & Orange Beach ~ Southern Vacation Rentals
Are you planning to head to the beach this summer? Then you're in luck! There are so many fun things to do at the beach in the summertime, from music festivals and races to dolphin cruises and fishing trips. Check out some of our favorite summer activities in Gulf Shores and Orange Beach that you and your group are sure to love! In addition, you can even book your summer activities directly with our Southern Perks partners to save on the activity of your choice. Whether you're looking for dolphin cruises, boat rentals, or even bonfire setups, our partners have you covered. That just means extra funds to use on your beach vacation!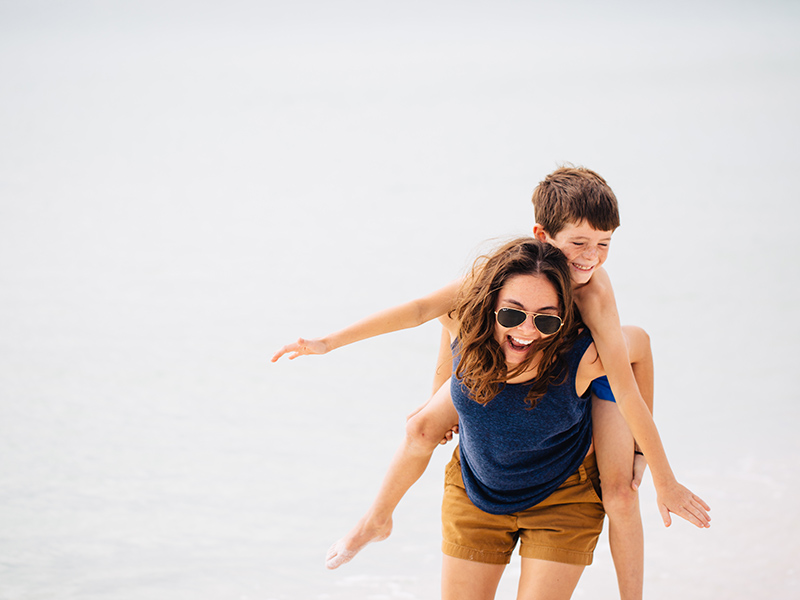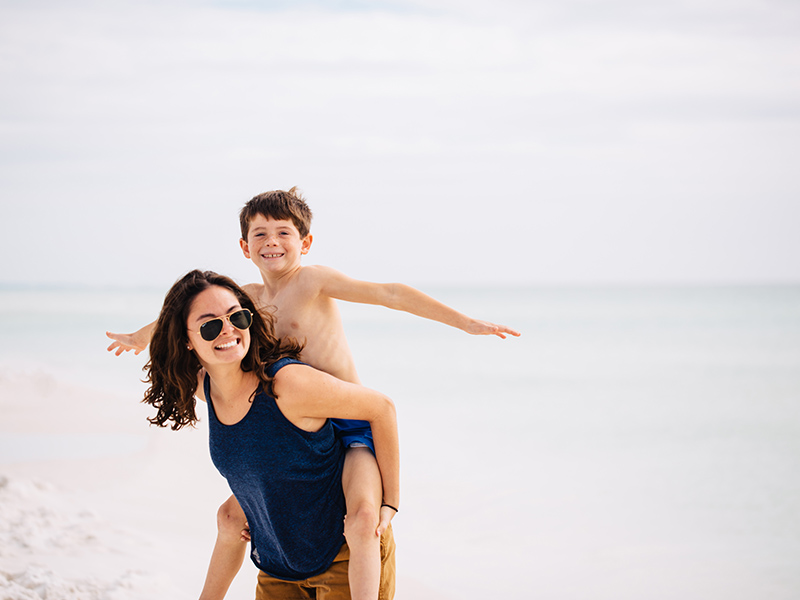 Want to cruise the Gulf of Mexico in search of dolphins swimming in between the waves? A dolphin cruise is the best way to do just that! Hop about the Caribe Cruiser for dolphin tours through Gulf Shores and Orange Beach. Dolphin sightings are guaranteed! Be sure to bring your camera in order to capture these magnificent creatures. Or, try a private sightseeing tour. This private sunset cruise offers not only views of dolphins, but also sea turtles, boards, and so much more. A private sightseeing tour at sunset is the perfect way to surprise someone with a romantic activity at the beach!
Dolphin cruises aren't the only summer activity in Gulf Shores and Orange Beach. For a real sense of adventure on vacation, try out an Orange Beach Zipline Experience. This is the "longest, highest, and fastest new adventure on the Gulf Coast!" A two-hour course takes you through tree-lined "tunnels" along the Wharf Marina and Intracoastal Waterway. The view is amazing from 115 feet high!
In addition to this, there are also numerous opportunities for boat rentals too. Rent a pontoon boat for a half a day or even a full day and cruise  through the water at your leisure. This is an ideal way to sit back and relax on vacation while still enjoying some adventure. Just bring your sunscreen and snacks and get ready to have a good time.
Meanwhile, there is plenty to do on land as well. Water crafts are not the only summer activities in Gulf Shores and Orange Beach! The Hangout Music Festival is back for another year at the Hangout in Gulf Shores from May 15-17, 2020. The lineup just gets better each year; festival-goers can expect to see Red Hot Chili Peppers, Lana Del Rey, Billie Eilish, and more of music's biggest artists. It's a thrilling weekend of music and excitement! The festival is not just performances; you'll also experience roller disco, a tropical spa, a ferris wheel, art displays, and more. Our inventory is filling up fast, so be sure to book your Gulf Shores vacation rental for Hangout Fest before they sell out!
In Orange Beach, in July, the 2020 Blue Marlin Grand Championship of the Gulf is back as well. This event is known as "the greatest show in sportfishing," with over-the-top weigh-ins, VIP treatments, and more. Past weigh-ins include blue marlin weighing 795.2 lbs, and tuna weighing 192.2 lbs! A new Alabama state record was set in 2013, with a blue marlin weighing 845.8 lbs. It's one of the top 20 events in the Southeast and has raised over $130,000 for St. Jude Children's Research Hospital.
I had to take Amoxicillin for a severe ear infection. The dose I took was 500 mg twice daily. Overall, the therapy lasted for five days, but I started feeling better on day three already. I was lucky enough to avoid any unwanted reactions, though I knew there might have been some. Hope the problem won't come back.
Where to Stay
There is still time to book your Gulf Shores vacation rental for the summer! We've got beach condos and homes to fit every size group for every event and every need. Our condos at Seawind remain some of the most popular spots at the beach, with three-bedroom condos the perfect size for 6-10 guests. Seawind 1606 is a delightful condo that sleeps eight guests and has a wide balcony perfect for sight-seeing at the beach. Or, explore one of our penthouse condos at Seawind 2006. You'll really love the view from this high up!
Meanwhile, if you need a house for your beach vacation, check out A Shore Sign. This luxurious four-bedroom house can accommodate 12 guests and has a great location right on Little Lagoon in Gulf Shores. It's sure to be love at first sight when you step through the threshold, or even when you pull up to the driveway! Your favorite spot is guaranteed to be the wide patio deck at the back of the house that leads right out to the Bay, with plenty of peaceful mornings spent on the dock watching the water calmly flow in.