Summer Activities in Destin & 30A
With so many people continuing to work from home, the best thing to give your brain a break is by getting outside! By spending at least 30 minutes outside each day, you're getting your daily recommended dose of vitamin D. You could accomplish this by going for a walk or just hanging out at the beach. No matter how you decide to get out of the house, you will be doing yourself a favor. And, with summertime in full swing here on the Gulf Coast, it's a great time to get out and enjoy the sunshine. If you're visiting us this summer, try your hand at some summer activities in Destin and 30A. From paddle boarding to kayaking, there are tons of great ways to enjoy your time out on the water. You can also rent kayaks and paddleboards through our Southern Perks partners to get deals and discounts. There are truly so many ways to make the most out of your time at the beach.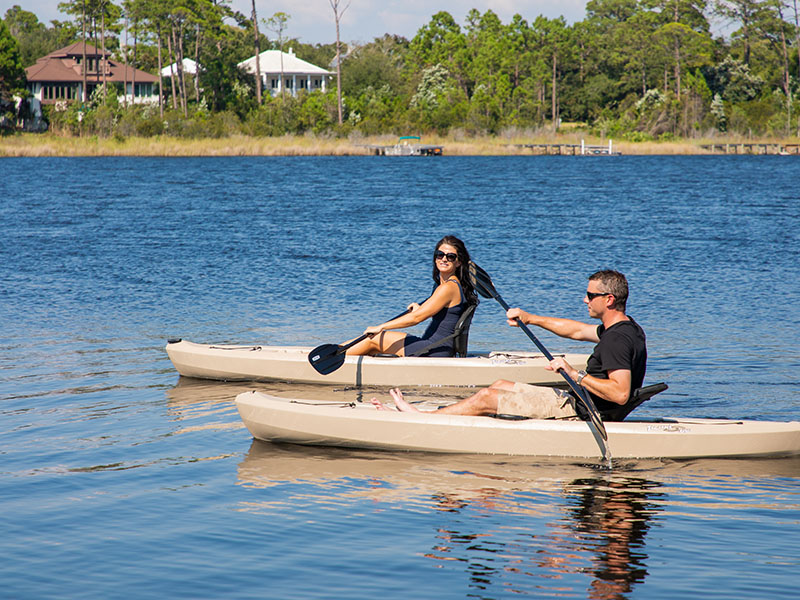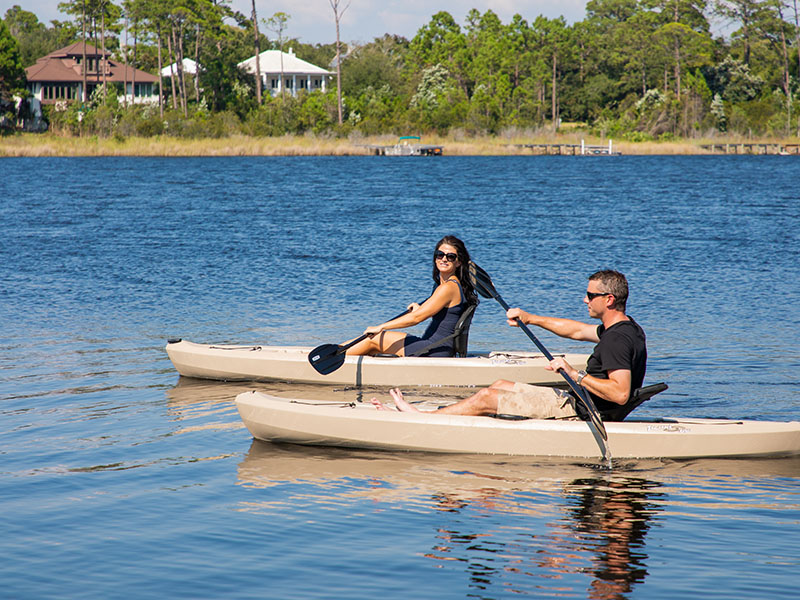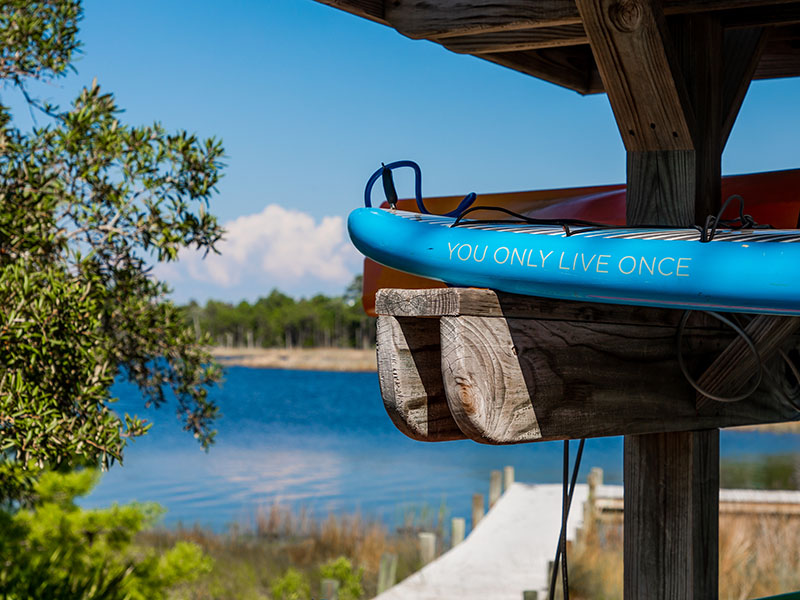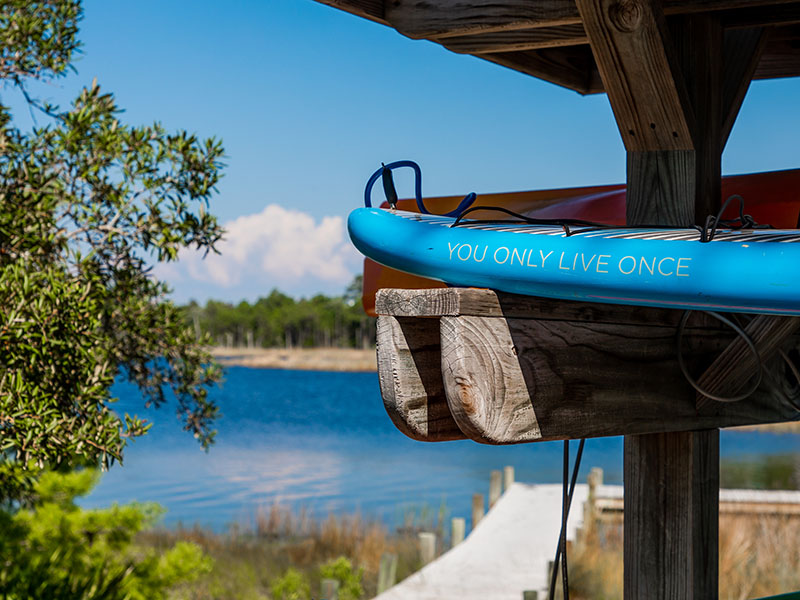 Kayaking
Kayaking is one of the numerous summer activities in Destin and 30A that you can do since these areas have access to some quieter waters. 30A is home to rare coastal dune lakes that make kayaking fun for all ages. You can find the coastal dune lakes at Topsail Hill Preserve State Park, Grayton Beach State Park, and Deer Lake State Park. And over in Destin, the Choctawhatchee Bay is the perfect place to try out kayaking if you're looking for something a little calmer. Make sure you have a life jacket for every member of the family and some sunscreen before heading out!
Surfing
You might not realize, but you can actually surf in Destin! Ride On Surf School offers lessons for all ages. If you're looking for a summer activity for your kids, then head on out to the beach for surf school. If you are staying in the area for a while, consider signing your kids up for Billabong Surf Camp. The camp runs Monday – Sunday 9 am to Noon. This includes a 2-hour surf instruction and all the equipment your kids need for the week of fun. Ride On Surf School only runs until August 27th, so don't miss out on the fun!
Paddleboarding
You don't have to be a pro to try out paddleboarding. It is an activity that anybody can try! Stand-up paddleboarding is a popular activity among visitors and locals. Paddleboards are a combination of kayaks and surfboards. It is basically a long surfboard paired with a paddle to leisurely push yourself across the water. This activity is relatively low impact but still a great exercise for your core and legs. It is also incredibly relaxing to unwind and go at your pace while paddling through the water. Anywhere you can kayak, you can paddleboard! The Gulf, dune lakes, or Choctawhatchee Bay are great areas in Destin and 30A.
Snorkeling
You might not think snorkeling is an option when visiting Destin or 30A because of the boat traffic, however, the crystal-clear waters make snorkeling an exciting activity to check out during your trip. Plus, with white sand at the bottom of the water, you can easily spot marine life. If you're lucky, you'll see anything from large schools of fish, sea turtles, and maybe even some dolphins in the distance. Book your snorkeling trip through our Southern Perks program and you'll be guided out onto the water by a local crew who will take you to the best spots for snorkeling. The Destin Jetties and Henderson Beach State Park are great spots for snorkeling in Destin.
For the pros, the beaches of South Walton have 16 artificial reef sites for snorkeling and diving, most within a mile of the shore. Some reefs are even in the shape of marine life, including:
A dolphin, located off Miramar Beach
A seahorse, off of Topsail Hill State Park
A sea turtle, off of Grayton Beach
A cobia, located off of Inlet Beach
Visit South Walton Artificial Reef Association for more information about snorkeling and the artificial reefs.
We hope you have a great time planning your summer activities in Destin and 30A. Be sure to visit our Gulf Coast Guide for more inspiration when planning your vacation. We'll see you at the beach!