Sea Turtle Season Safety Tips ~ Southern Vacation Rentals
Our Florida beaches were closed during the Spring of 2020 and reopened in May. If you are reading this blog after May 2020, the beaches are open with no restrictions.
We know it may seem like there is no possible upside to the beaches being closed, especially when the weather is this nice. However, with sea turtle season beginning next month and lasting all the way until October, the beach closures have left the sand clear for sea turtles. Since about 90% of all sea turtle nestings in the United States happen in Florida, it's important to keep the beaches as undisturbed as possible during these times! Help keep these beautiful creatures safe with our sea turtle season safety tips.
Each night, sea turtles return to the shore from the sea to lay their nests. They dig holes in the sand to lay their nests, consisting of about 100 golf ball-sized eggs, and cover them with sand to hide them from predators. In about 45-55 days, baby sea turtles hatch and make their way to the sea. This is why it's so important to make sure our beaches are left in top condition for sea turtles. It's okay to dig holes and build sandcastles during the day, as long as you leave the sand as smooth as it was when you arrived. With sea turtle season in Florida in full swing, we gathered our best tips and tricks so you can help sea turtle nests flourish.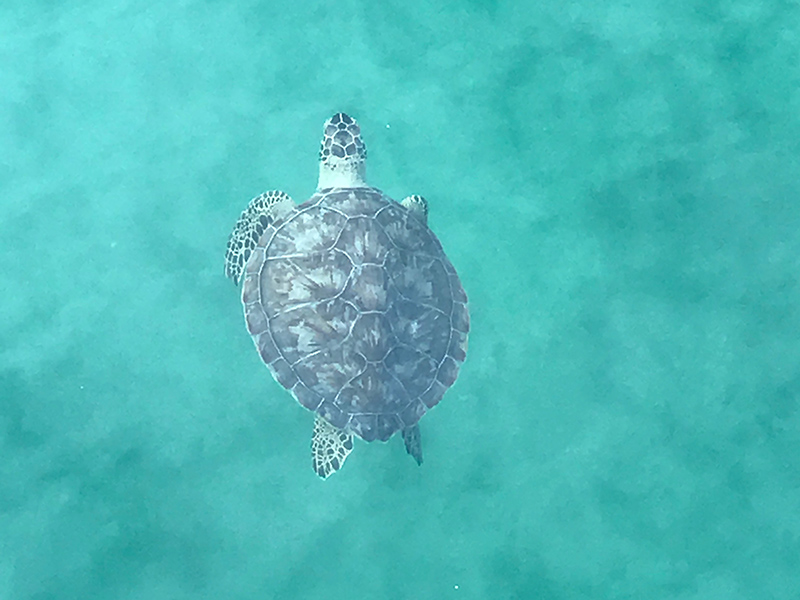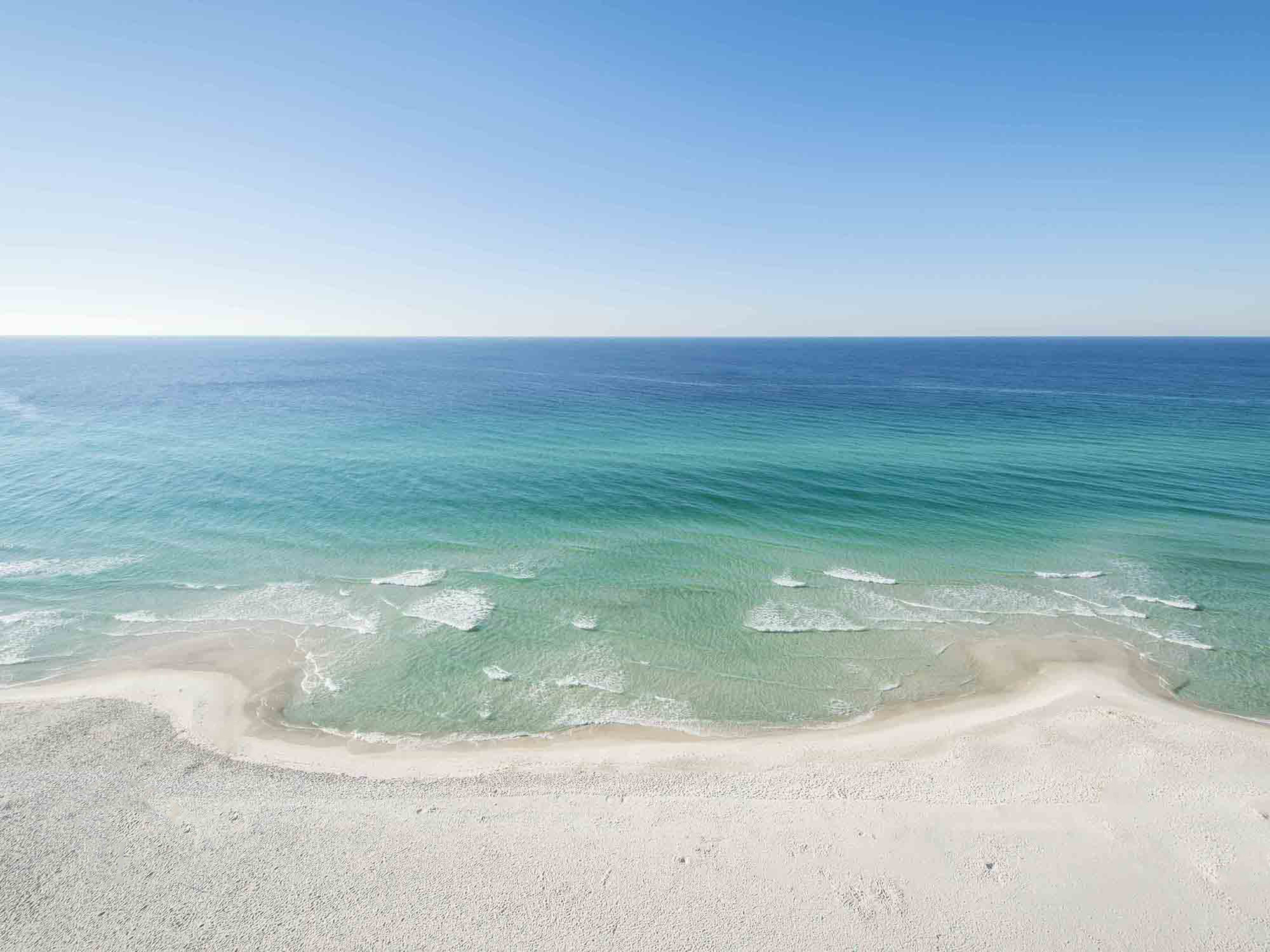 Lights Out After Dark!
This rule your parents implemented still holds strong for sea turtle season. If you're staying in a beachfront rental in Destin, Navarre Beach, Pensacola Beach, or anywhere across Florida's beaches, ensure you haven't left on any exterior lights after dark. This also goes for keeping blinds and curtains shut at night, when the lights on inside the house shine onto the sand and confuse the turtles. When artificial light is shining, it can deter adult females from laying their nests. It can also confuse baby sea turtles who are crawling inland, which is not what you want! Hatchlings rely on moonlight and its reflection from the water to guide them safely to the shore. This is one of our best sea turtle season safety tips!
Careful on the Beach at Night
Our beaches are truly beautiful at night. The waves are still and the moon shines pearly white on the water. You may be tempted to take a flashlight to walk the beach for an evening stroll. Be cautious when doing this, as you may come across some nesting sea turtles or hatchlings making their way to the water. If you do walk the beach at night with a flashlight, place some red tape over the light so as not to endanger the sea turtles with the bright white light.  And remember, don't disturb the nests! If you do some across nesting sea turtles, a best practice is to leave them be. Keep the Beach Clean
Any child's worst nightmare is seeing their sandcastle demolished by waves or an unobservant beachgoer. All that hard work for nothing! However, it's important to bring the sand back to its original flat, smooth surface before you leave the beach to head back to your beachfront rental in Destin. Even if you've been digging to China, be sure to fill in that hole! During sea turtle nesting season, the turtles can mistake man-made holes for their nests, fall, and become trapped.  Instead, snap a picture of your sandcastle to cherish the memory of your time at the beach. Also, make sure you remove any tents, umbrellas, toys, or chairs from the beach. These can become obstacles for the mother and her hatchlings.
How Else Can I Help?
There are lots of ways to help get involved during sea turtle season in Florida! The Navarre Beach Sea Turtle Conservation Center works to educate locals and visitors about sea turtle conservation efforts across Northwest Florida. If you're looking to get involved, they host multiple events each month, including a sea turtle baby shower later in August. The South Walton Turtle Watch is also a great resource for sea turtle awareness in Destin and 30A. They locate endangered and threatened sea turtle nests along Northwest Florida's beaches and work to protect them during hatching season.
So, whether you're here on vacation or a local, there are multiple ways to do your part to help out! Sea turtles love the beach just as much as we do, and it's up to us to make the sand a safe place for these creatures. By eliminating bright lights at night, filling in holes, and getting involved with local conservation groups, our sea turtle season safety tips ensure beaches are safe for the turtles.