Restaurants in Panama City Beach You Must Check Out!
If you are staying in Panama City Beach this summer, you must check out our Gulf Coast Guide. Here you will find an extensive list of leisure activities, adventure, ecotourism, and dining. It is a great resource to use when you begin planning the vacation of a lifetime along the Gulf Coast. Panama City Beach is packed full of entertainment options including delicious dining. No matter where you are staying in Panama City, these restaurants are centrally located, making them just a short drive away. We have listed our favorite restaurants in Panama City Beach below, however, if you would like more inspiration, be sure to visit our Gulf Coast Guide.
If you are still looking for the perfect vacation rental in Panama City Beach, visit our website to view our rental inventory. We have tons of incredible options, but keep in mind this summer is almost completely booked! We still have availability for late summer or early fall. Lucky for you, the Florida sunshine and warmth stick around until approximately the end of September. This means you still have time to book a family trip to the beach.
Read below for a list of our favorite restaurants in Panama City Beach!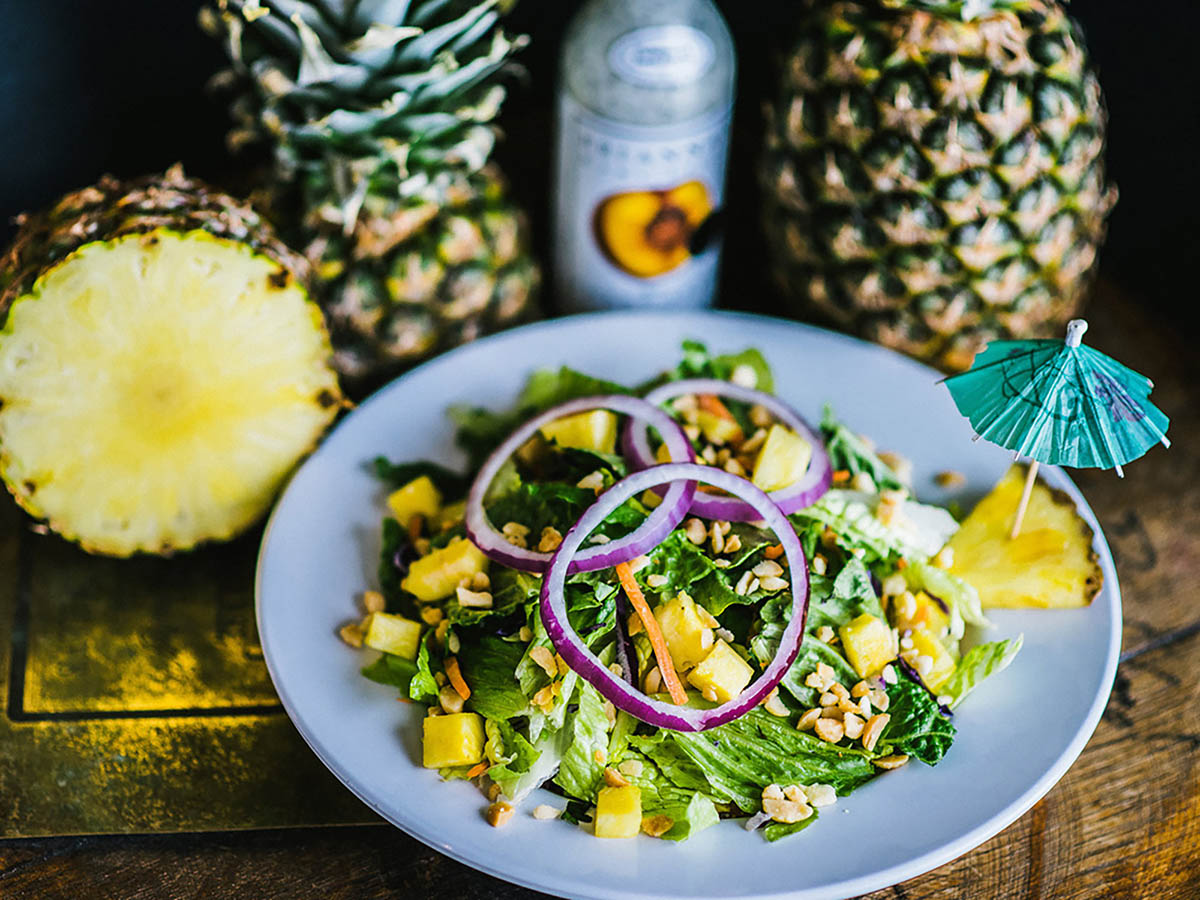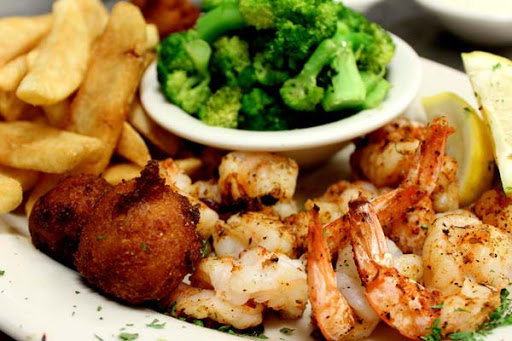 Pineapple Willy's
Pineapple Willy's is a beachfront restaurant with a wide variety of food on its menu. From seafood classics including po-boys to more exciting options including alligator bites, you are sure to find something for everyone. If you enjoy fish, we highly recommend you try the Blackened Mahi Mahi with Pineapple Salsa. For the people in your party that are above the age of 21, order the flavored moonshine shot. You get a souvenir shot glass to remember your trip to one of the original restaurants in Panama City Beach!
Salty Sue's
This restaurant is perfect for when you need a break from seafood. Salty Sue's is a BBQ restaurant in Panama City Beach that has a delicious menu your whole family will love. Sandwiches, burgers, salads, and desserts are just a couple of things you will find at Salty Sue's. Their house dressing is so delicious you will want to take a gallon of it home with you. It is also known to be the greatest BBQ restaurant in Panama City Beach, so it is definitely worth putting on your list of dining to try during your stay!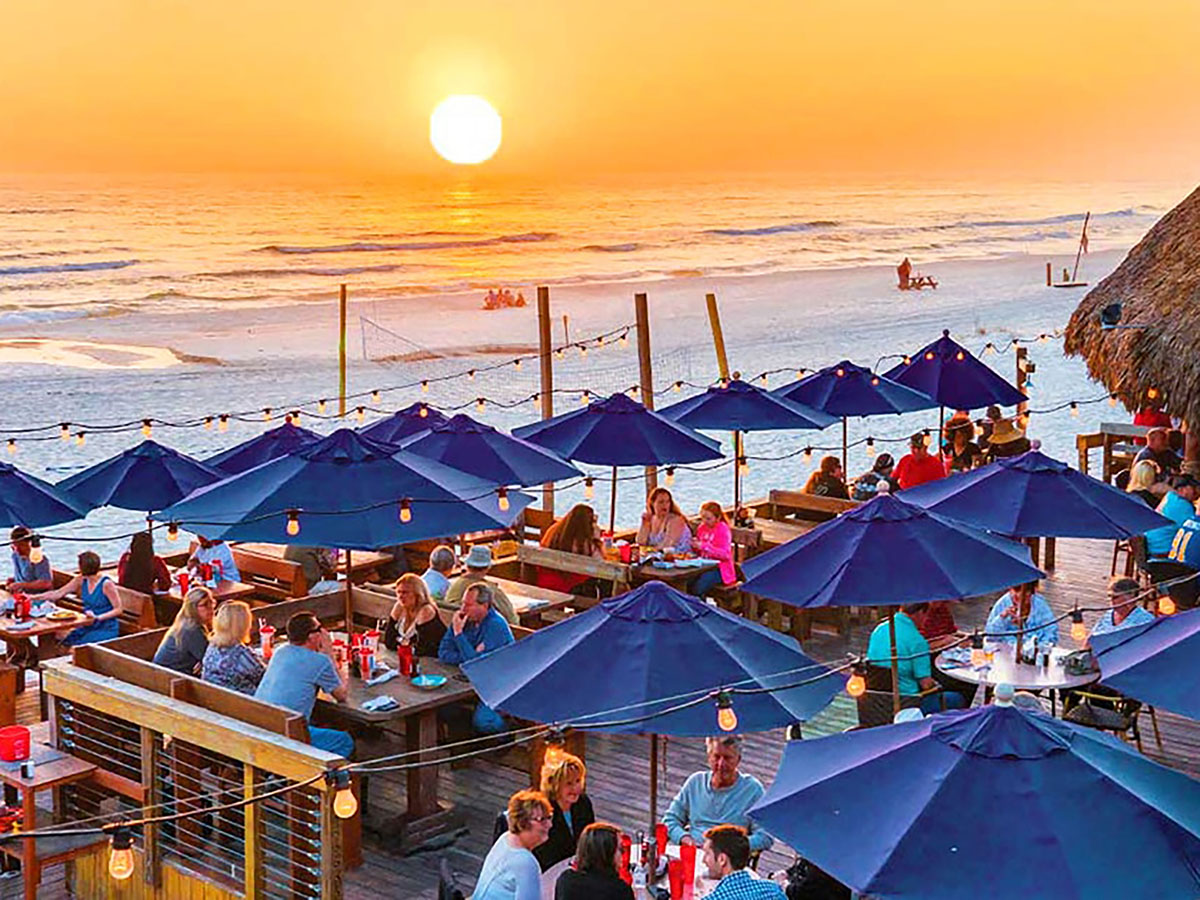 Sharky's
Sharky's is another beachfront restaurant in Panama City Beach. It has a laidback atmosphere and a delicious menu, what more could you need? They also often host live music, so be sure to check their website before heading out to see who is playing. One menu item that is considered a must-try is their Baja Fish Tacos. This is the perfect place to relax after a day in the sun. You can even watch your kids as they play in the sand while you finish enjoying your meal.
Shuckums
You might be able to tell from the name, but Shuckums is an oyster pub and seafood grill that will have you coming back year after year. This is a great choice when looking for delicious food and exciting nightlife. They have family-friendly activities every night including karaoke, music, and even dancing. You must try the different types of oysters offered. Our personal favorites include the Jalapeno Baked and PC Baked.
If you visit one or multiple of these restaurants in Panama City Beach this summer, make sure to take a photo of your meal and post it on Instagram. Tag us to enter our Gulf Coast Photo Contest for a chance to win a 3-night stay at the beach!