Races in Pensacola Beach, Orange Beach, and More ~ Southern Vacation Rentals
For most of us, the promise of a new year means we'll finally keep up with our fitness resolutions. If marathons and 5Ks are more your style, then you're in luck, as the Gulf Coast is teeming with options all across Northwest Florida and Coastal Alabama. Just pick a spot, lace up your shoes, and get ready to hit the ground! Check out some upcoming races in Pensacola Beach, Orange Beach, Destin, and more. Find your next family event on our Gulf Coast Event Calendar!
Starting off the year is the Pensacola Double Bridge Run on Saturday, February 1st, also known as the "Race to the Beach." This 15K run draws in over 3,000 runners! The race carries runners across two bridges over Pensacola Bay and the Santa Rosa Sound. The run begins in Downtown Pensacola with a tour that includes the historic district and Bayfront Parkway. Then, run through Gulf Breeze and onto Pensacola Beach. The 5K invites both runners and walkers to travel from Gulf Breeze to beautiful Pensacola Beach on Santa Rosa Island and the Gulf Islands Seashore. To stay close to the action, book your Pensacola Beach, Florida vacation rental with us! We recommend a stay at Emerald Isle for spectacular views, resort-style amenities, and large, private balconies.
Then, on March 1st, head over to Seaside on 30A for the Seaside School Half Marathon & 5K Run. 100% of the proceeds from this race benefit the tuition-free Seaside School which serves not just 30A locals, but surrounding counties as well. This race offers some of the best sights around, as 30A is surrounded by numerous dune lakes, white sand beaches, and an abundance of stunning foliage. What better backdrop could there be?
Also taking place in March is the Flora-Bama's 6th Annual Beach Run/Walk for America's Warriors, held on the 28th. 5K runners will head into Orange Beach, while all half marathon runners head into Perdido Key. 100% of the proceeds on the March 23rd run benefit the Special Operations Warrior Foundation. The foundation gives full scholarship grants and educational/family counseling to the surviving children of Army, Navy, Air Force, and Marine Corps special operations personnel who lose their lives in the line of duty, as well as immediate financial assistance for severely wounded special operations personnel and their families.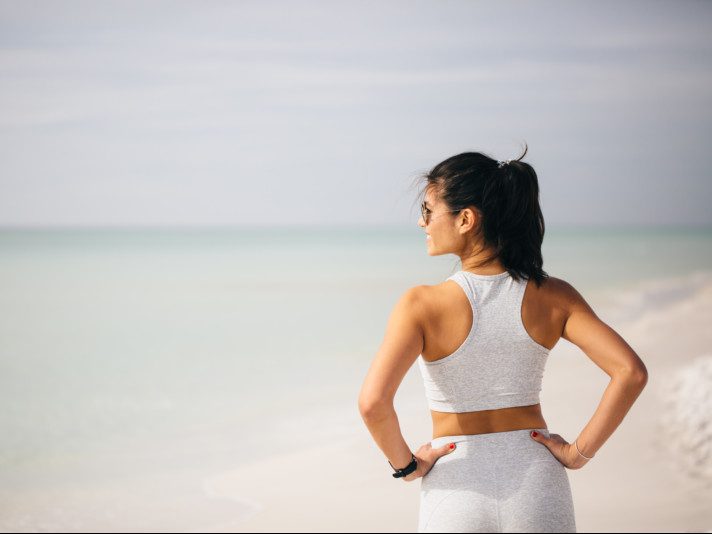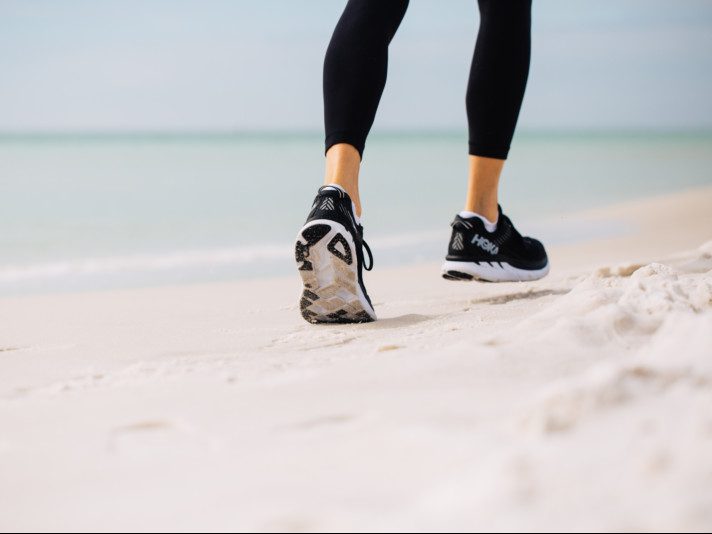 One of March's most highly-anticipated runs is the McGuire's St. Patrick's Day 5K Prediction Run. America's largest prediction run sees more than 16,000 festive runners, clad in their green Irish wear! It's hard to tell where the race ends and the Irish street party begins. Prizes are given out for speed division winners and prediction times. The race starts on March 7th, so you've got plenty of time to train!
Also in April is the Flora-Bama's famous Mullet Man Triathalon, part of the Interstate Mullet Toss & Gulf Coast's Greatest Beach Party. The triathlon takes place rain or shine on April 24-26. The course consists of a 1/4 mile swim in the Gulf of Mexico, followed by a bike segment through Perdido Key Dr. Then, you'll transition to a 3.9 mile run at the Flora-Bama, under the Perdido Pass Bridge, and rounding back around at the Flora-Bama. A portion of the proceeds benefits the Leukemia Lymphoma Society, in memory of Gulf Breeze, Florida's late popular mayor M. Lane Gilchrist. This is the 24th year for the Mullet Man Triathalon, so you know you're in for a great time!
Meanwihile, in October, the Destin 5K Rodeo Run takes place at the beginning of the month as an accompaniament to the annual Destin Fishing Rodeo. This is a great way to kick off a month full of fun! The course begins at Clement E. Taylor Park on Calhoun Avenue and rounds out through a winding, tree-lined course. Runners and walkers of all ages are welcome to participate! Proceeds from the run benefit the Miss Destin scholarship fund, as well as other local charities.
Then, in November, mark your calendars on Thanksgiving with the 9th Annual 30A 10K. The race also consists of a 5K to walk or run as well as a 1-Mile Fun Run. All races begin and end at Downtown Rosemary Beach, offering up some of the best views around. The race has donated more than $430,000 to local charities since its inception, impacting the community directly. Trust us when we say participating in the 30A 10K makes that extra slice of pie worth it later on! Since the race takes place at the end of November, you've got plenty of time to train for this one, too.
Be sure to visit our event calendar to find your best races in Pensacola Beach, Orange Beach, Destin, and more! We've got you covered from Panama City Beach, Florida, to Gulf Shores and Fort Morgan, Alabama. Thank you for being a part of the Southern family, and we'll see you next month with another Southern Scoop!