Check Out these Pet-Friendly Rentals in Destin, Gulf Shores, and More!
It is time to start planning your spring break stay along the Gulf Coast! If you read our recent blog, Plan Ahead for Your 2022 Vacation, then you know that larger, luxury, and pet-friendly vacation rentals tend to book fast. Because of this, we have listed some of our pet-friendly vacation rentals in Destin, Gulf Shores, and more below. We hope this helps you find the perfect rental so you can start gathering friends and family and reserve your stay soon. Each one offers incredible amenities, spacious accommodations, and the chance to bring your furry family member to the beach with you.
Make sure to visit our website for even more pet-friendly options and keep in mind we are adding new properties to our site every week. So, if you are still looking for the perfect rental, check back to see if any of our new properties fit the characteristics you are looking for.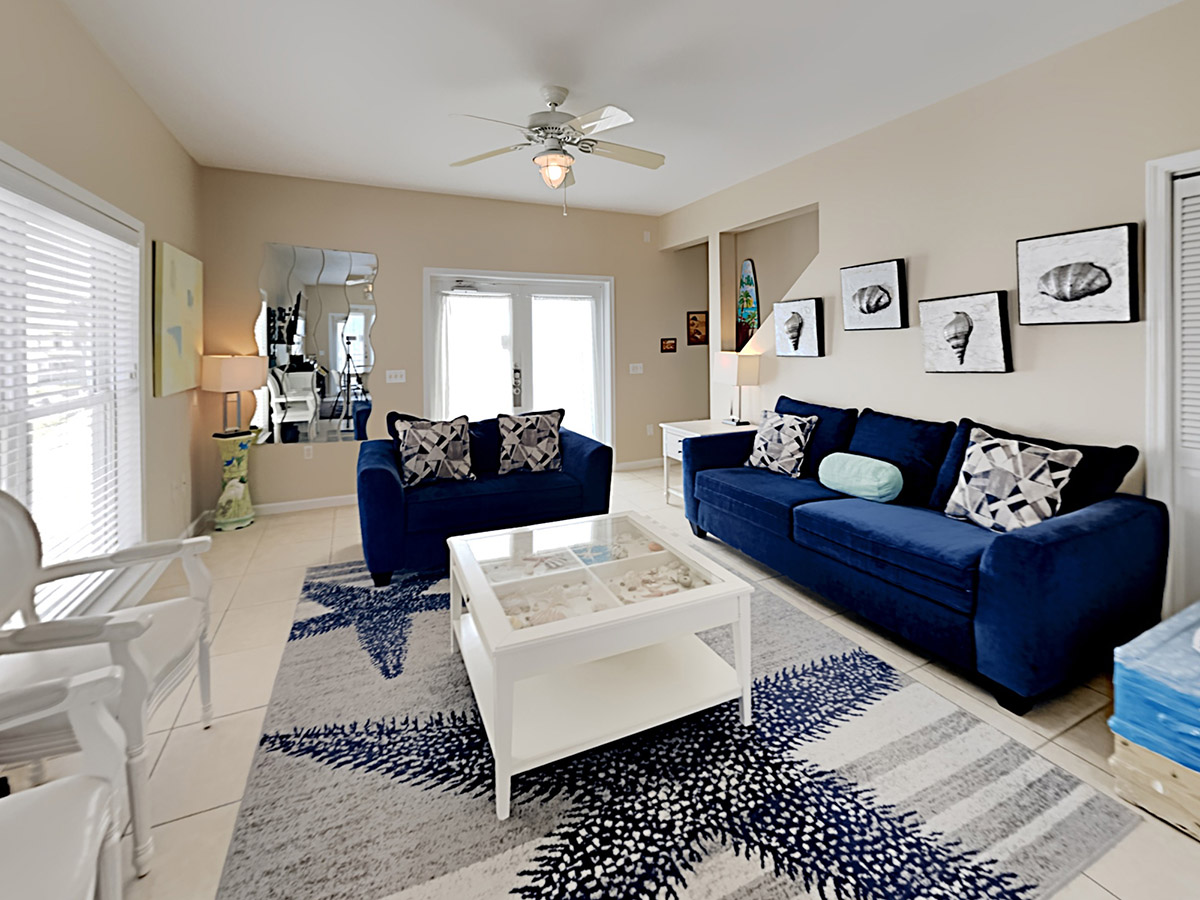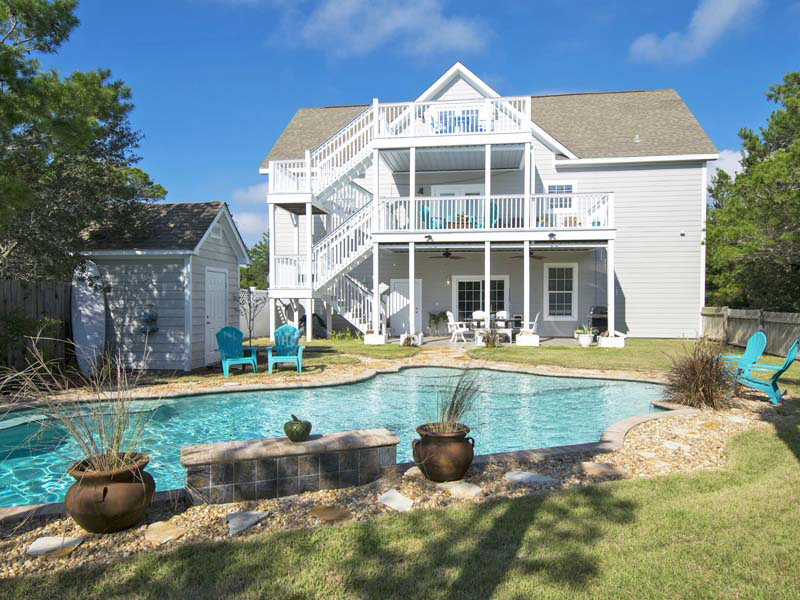 La Favorita
Retreat to the undisturbed beaches of Navarre and stay in La Favorita. With two bedrooms and two full bathrooms, this Navarre Beach, FL vacation home can accommodate 9 guests. Not to mention it is only a short walk away from the beach and close by to tons of area activities. You are sure to enjoy the partial view of the canal. Take advantage of the amenities offered including a private gas grill, covered parking, a private deck and patio, and so much more. Book your stay today!
Rolling Dunes
Discover Scenic Highway 30A and all it has to offer when you stay at Rolling Dunes. This 30A vacation home includes 6 bedrooms, four full bathrooms, and space for 16 guests. Spanning 3,341 square feet, this spacious rental is sure to be your new favorite home-away-from-home. Enjoy beach access just minutes away and partial views of the water. Rolling Dunes also features amenities including a whirlpool tub, full kitchen, private gas grill, and covered parking. You're in for a memorable stay at Rolling Dunes!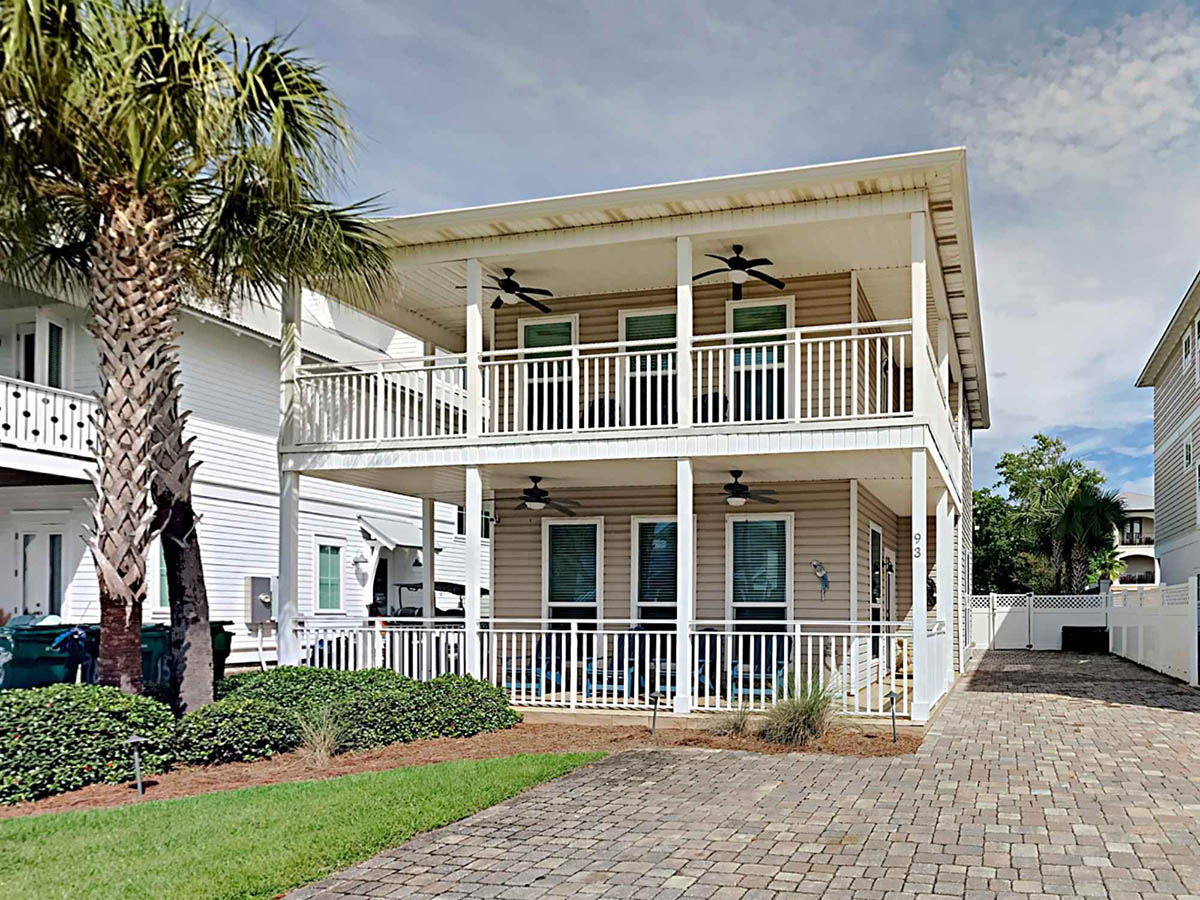 Ocean Breeze
A private pool, a quick walk to the beach, and so much more await at Ocean Breeze, a Destin, FL vacation home. Pack up 12 of your friends or family and head down to this four-bedroom, 3 full bathroom rental. Spend your days soaking up the Florida sunshine from the beach nearby or your private pool deck. Your kids will love spending hours splashing around in the water. With a fully equipped kitchen, cozy living room, and spacious accommodations, you are in for a treat at Ocean Breeze.
Sea Oats (Gulf Shores) #C206
Escape to Coastal Alabama and stay in Sea Oats C206 in Gulf Shores. This charming vacation condo in Gulf Shores, AL offers two bedrooms, two full bathrooms, and accommodations for 6 guests. You are in for a relaxing stay including time in the sun at the nearby beach access and the community pool. Not to mention you can enjoy the views of the water from your private balcony. There is even an opportunity for you to bring your boat if are hoping to spend most of your time on the water. Book a quiet retreat this spring break at Sea Oats (Gulf Shores) C206!
Don't wait! Reserve your spring break stay at one of our many pet-friendly vacation rentals before they are all booked.