Our Favorite Marinated Blue Crab Claws Recipe
If you are familiar with the Gulf Coast and enjoy eating at the many different seafood restaurants in each area, then you are sure to have seen crab claws on every menu. They are considered a delicacy along the Coast and are not only popular among visitors, but locals love them as well. Have you ever thought about cooking them yourself? It isn't as hard as it seems! All you need is a marinated blue crab claws recipe and a fully equipped kitchen. Lucky for you, most of our vacation rentals in Destin, Panama City Beach, and other areas come with everything you need to whip up this delicious beach-inspired appetizer. To view our inventory and reserve your stay, visit our website, to discover your new favorite party appetizer, keep reading.
You can find crab claws at any seafood market you come across. There are options in each area, so no matter where you are staying, you are probably just a couple of miles away from the closest option. Major grocery stores including Publix, Whole Foods, and Fresh Market may also offer crab claws, but we recommend checking the seafood markets first. Note: Most seafood markets and stores will sell pre-cooked crab.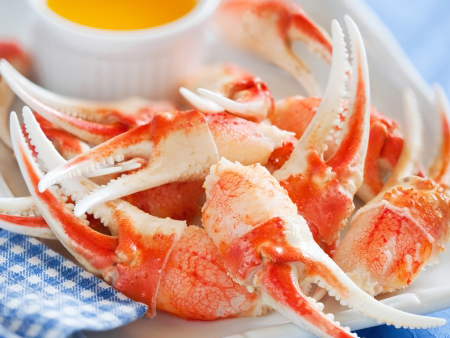 What You'll Need:
| | | |
| --- | --- | --- |
| 2 Pounds Cooked Crab Claws | 1/2 Cup White Wine Vinegar | |
| 2 Packets Italian Dressing Mix | 1/4 Cup Minced Garlic | |
| 1 Cup Olive Oil | | |
Preparation:
Mix all the ingredients in a bowl until combined.
Place the crab claws and marinade into a bowl and mix. Cover and place in the fridge.
Let them marinate overnight, stirring a couple of times.
Uncover and serve.
Enjoy!