Our Favorite Recipe for Black-Eyed Pea Salsa ~ Southern Vacation Rentals
Have you ever wondered why we eat black-eyed peas on New Year's Day? Folklore says that, if eaten on New Year's Day, black-eyed peas bring about health and prosperity in the new year. We don't know about you, but after 2020, we could all use a little health and prosperity! It's also said that you should eat one black-eyed pea for every day of the year. Could you stomach 365 black-eyed peas? In an effort to make black-eyed peas a little more exciting this year, we're sharing our recipe for black-eyed pea salsa. The best part of this recipe is that it uses ingredients you likely already have at home. Plus, everything comes together so easily. Just combine the ingredients, let them chill for half an hour in the fridge, and voila! Serve it with your favorite tortilla chips, in a burrito, or on top of a taco bowl. It's an easy (and delicious) way to manifest health and prosperity in the new year.
Ready? Let's get started!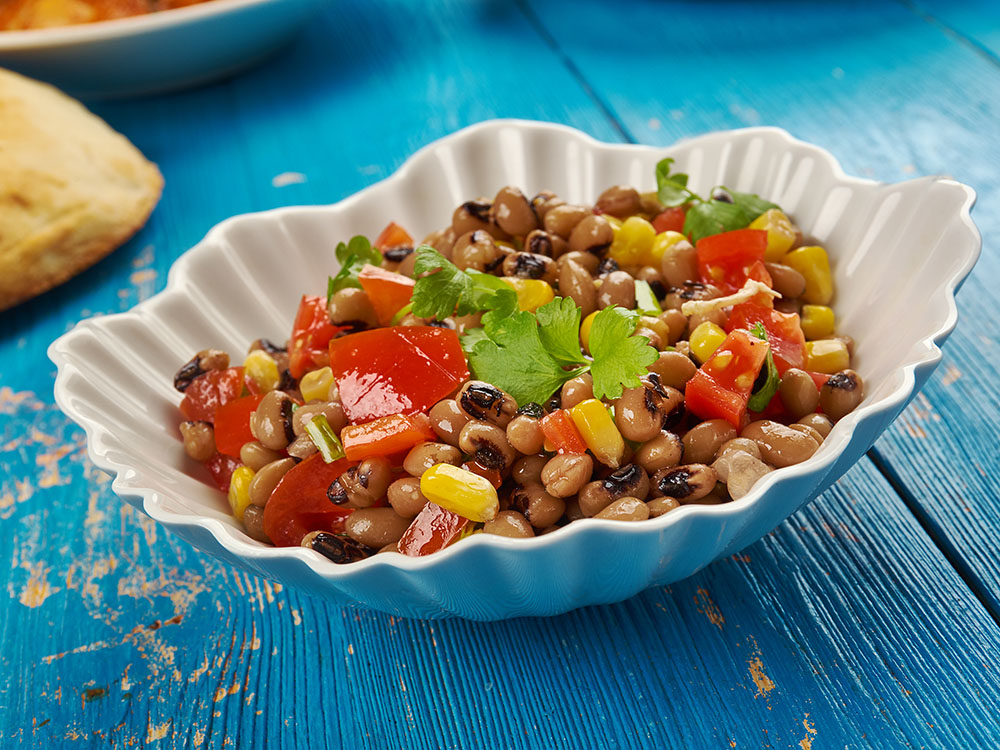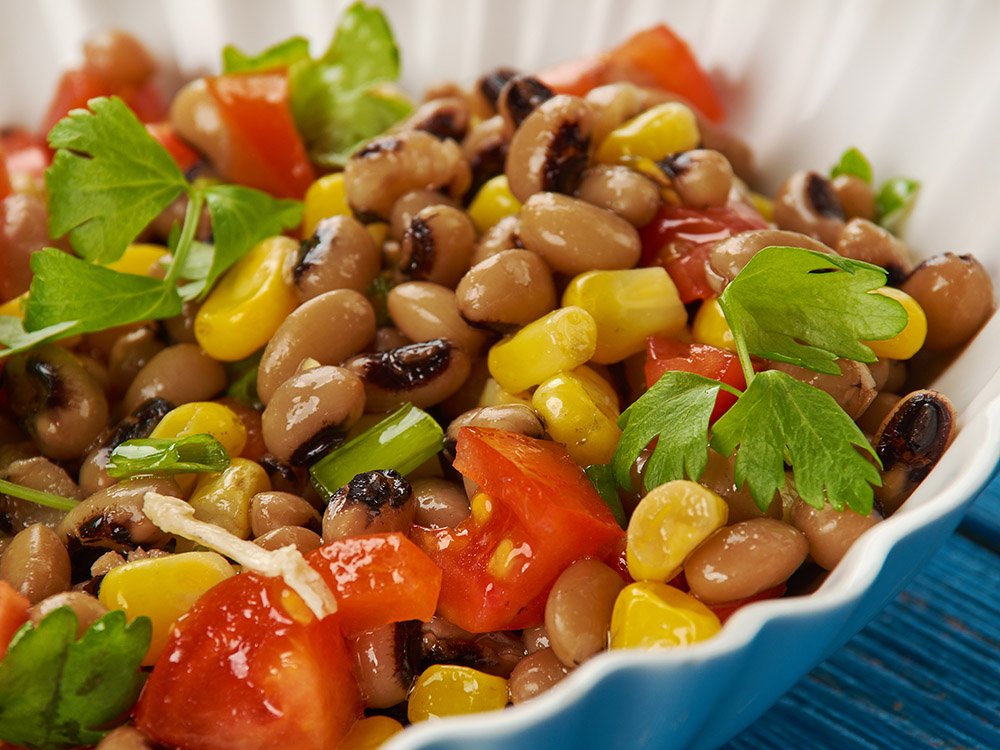 Black-Eyed Pea Salsa
Yields 10 servings
What You'll Need:
For the salsa:
2 cans (14.5 oz each) black-eyed peas, rinsed and drained
1 lb tomatoes, diced (about 3 cups)
1 & 1/2 cups frozen corn, thawed
1 cup diced green bell pepper
1/2 cup chopped red onion (tip: soak for about 15 minutes to remove the harshness of the acidity)
1/3 cup chopped cilantro
Tortilla chips for serving
For the dressing:
1/4 cup + 2 tbsp olive oil
3 tbsp red wine vinegar
2 tbsp fresh lime juice
2 tsp honey
1 & 1/2 tsp minced garlic
1 tsp dried Mexican oregano
Salt and black pepper, to taste
How-to:
In a large bowl, mix together olive oil, red wine vinegar, lemon juice, honey, garlic, and oregano. Taste and season with salt and pepper if desired.
Add all salsa ingredients to a separate bowl (but not the tortilla chips yet!).
Pour the dressing on top and toss to evenly coat. Chill in the fridge for at least 30 minutes to allow your salsa to rest.
Serve with your favorite tortilla chips – and maybe even a margarita or two. You can also top it off on some guacamole or on a taco bowl.
And there you have it: black-eyed pea salsa! Incredibly easy to make and even easier to eat. That's our kind of recipe!
Looking for more coastal recipes? Visit our blog to see what else we're cooking up!