When you are visiting the beach, it is always a good idea to enjoy sweet treats during your stay. You may choose to go out to a local store along the Gulf Coast in search of the perfect sweet, however, we have an easy, delicious recipe for you to try on your next visit. This no bake coconut bars recipe is simple, quick, and so delicious even the pickiest of eaters won't be able to put them down!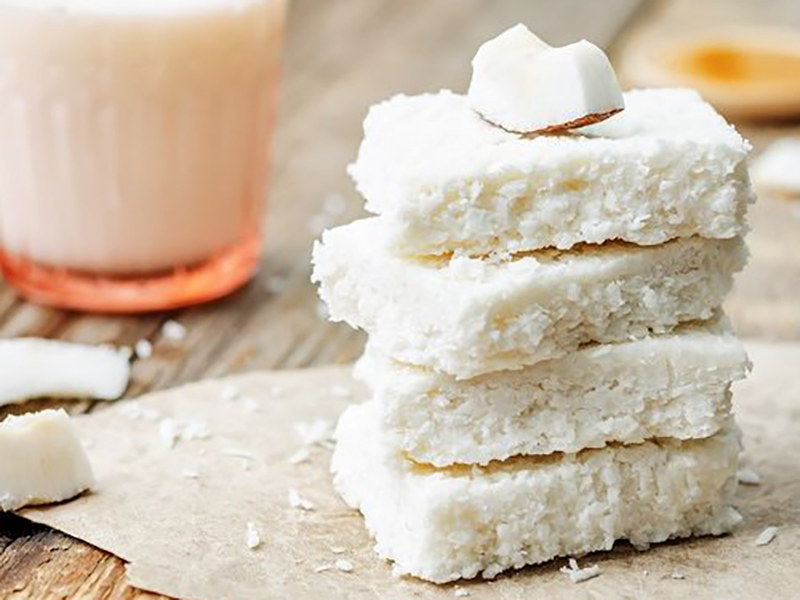 No matter when you are visiting the beach this these no bake coconut bars are sure to be loved by everyone in your group. It would make for a beautiful addition to your holiday feast, or even serve it with a beach-inspired cocktail in the summer months for a refreshing snack. It doesn't require much of your time, and the few ingredients are easy to find and even travel with if you decide to pack them for your trip to the beach. Make sure to try out this recipe and post it to social media! Tag us so we can see your creations, @southern_vacationrentals.
What You'll Need:
1 Cup Unsweetened Shredded Coconut
¼ Cup Agave or Maple Syrup
2 Tbsp Coconut Oil
Pinch of Salt
Steps:
Combine all ingredients into a food processor. Process until thoroughly combined.
Place into a small container – this could be anything from a baking pan to a Tupperware. Compact and squish until stiff.
Place in refrigerator for at least an hour before serving.
Optional: You could even add mini chocolate chips to your recipe.
This no bake coconut bars recipe is a must-try for your next trip to the beach!