New Year's Fireworks in Destin ~ Southern Vacation Rentals
New Year's is right on our heels! Before we know it, we'll be ringing in 2020 and welcoming the start of a new year and a new decade all at once. If you're staying in Destin for New Year's, you're in luck as there are so many opportunities to see New Year's fireworks in Destin! From parties on the harbor to magnificent firework shows at the Village of Baytowne Wharf, you're in for a treat when you celebrate New Year's in Destin. And, if you haven't already made plans yet, book your Destin vacation rental for New Year's to experience a getaway like no other!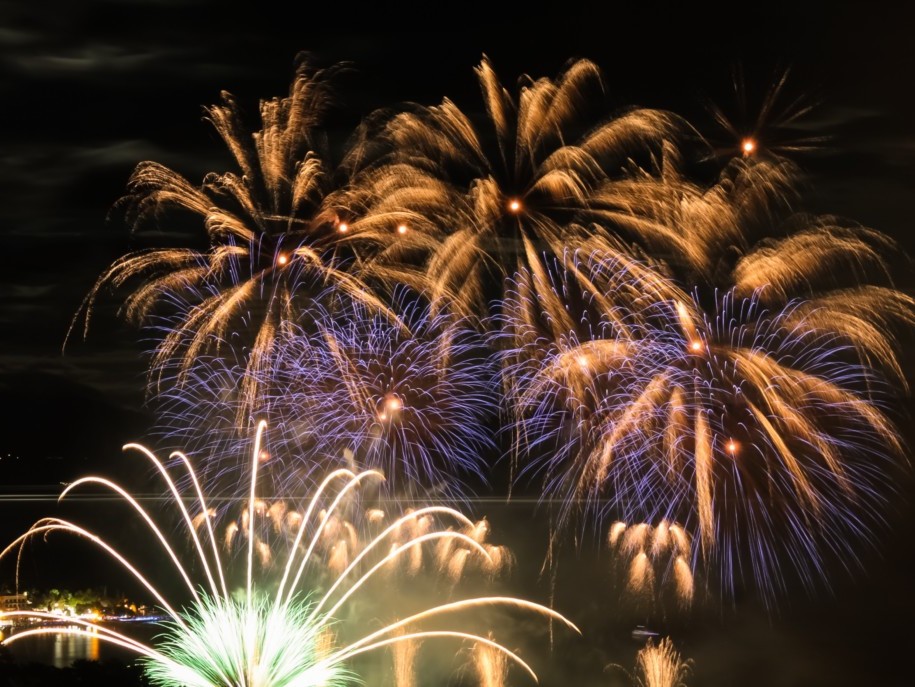 Celebrate New Year's Eve aboard the Destin Harbor with 5 Parties on the Harbor! The evening begins at 7 PM with live music on the mainstage, followed by another act at 9:30 PM. For the early birds, there will be a fireworks show at 8 PM before the big midnight finale. Then, at 10 PM, five different parties crop up at restaurants along the Harbor. Harry T's Lighthouse hosts a "Karaoke the Night Away" theme, while Coyote Ugly will be partying "Like It's 1999." At Jackacuda's there will be a Neon & Retro DJ Dance Party, with a Masquarade Party at Margaritaville. Stick around for the ball countdown and fireworks at midnight - there's nothing like seeing the fireworks light up over the Destin Harbor!
For the best view of the fireworks over the Harbor, stay at Harbor Landing 502B! You'll have the best vantage point overlooking the Destin Harbor as the fireworks go out at midnight. Plus, this two-bedroom Destin vacation condo sleeps six, so you can bring your friends for an unforgettable New Year's Eve.
Then, for a magical New Year's Eve that's perfect for just the two of you, book your celebration on the Solaris Yacht for their New Year's Eve Fireworks Dinner and Dancing Cruise. Your evening consists of five chef-inspired courses, a midnight champagne toast, live entertainment, party favors, and of course, an incredible view of a midnight firworks show! The menu includes a Korean Pork Belly appetizer, Shrimp and Crab Gumbo Soup, Arugula and Pear Salad and choice of entrees including Braised Lamb Shank, Pistachio-Crusted Grouper, Beef Filet with Lump Crab, Roasted Chicken with Prosciutto and Fontina Cheese or Classic Ratatouille. For dessert, enjoy a scrumptious Bread Pudding.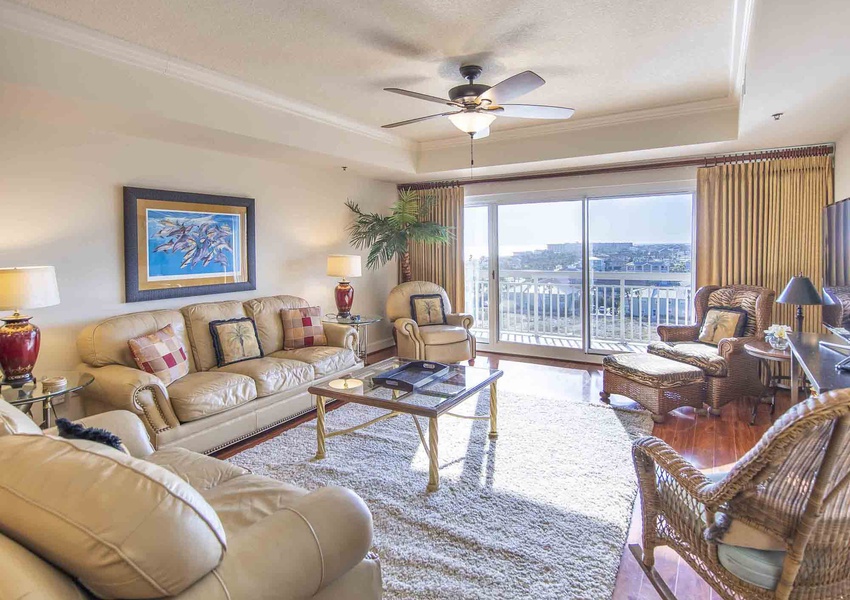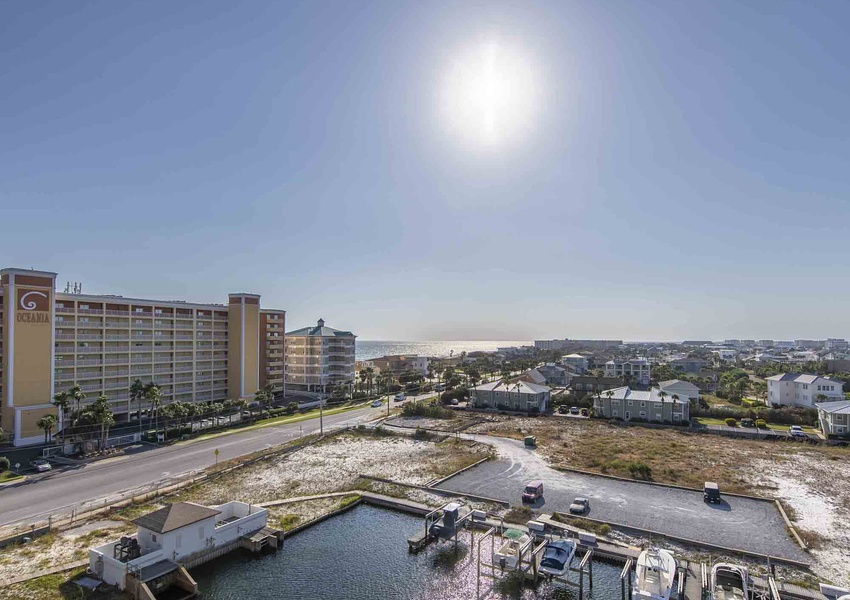 Another great place to see New Year's Fireworks in Destin is at Baytowne Countdown! Come on down to the Village of Baytowne Wharf for an unforgettable New Year's Eve celebration. It's a night full of live music, family-friendly fun, and fireworks! There will be two firework displays, one at 8 PM and one at midnight. The celebration starts at 6 PM, so you have plenty of time to enjoy the evening beforehand! After the final fireworks show, the music keeps going until 1 AM, so you can wind down and dance the night away into a brand new decade.
Meanwhile, who said New Year's Eve celebrations have to be at midnight? LuLu's Noon Year's Eve is the perfect way to celebrate New Year's Eve with the kids. You'll experience arts and crafts, a kids' magic show, and a kid-safe firework display with bubble wrap! When the clock strikes noon, there will even be a beach ball drop! Hundreds of colorful beach balls will flood LuLu's beach as the kids continue to enjoy face painting, balloon animals, and Captain Davy & His Pirate Crew. Don't miss out on this family-friendly event!