New Year's Eve on Pensacola Beach ~ Southern Vacation Rentals
Only 20 days left of 2020! It only seems fitting that we should start planning our New Year's Eve celebrations, right? We are ready to leave 2020 behind us and looking forward to bluer skies (and bluer water!) in 2021. And, what better place to celebrate New Year's Eve than on Pensacola Beach? This tranquil island town offers the best of both worlds: a relaxing beach feel with close proximity to a lively downtown scene. We know that it takes a little longer than usual to get downtown right now, but trust us when we say it's worth it. From fireworks shows at the beach to the 14-foot tall Pelican Drop, New Year's Eve on Pensacola Beach is the place to be.
Take a look below at some of the things to do on Pensacola Beach for New Year's Eve. Be sure to also book your Pensacola Beach to ring in the new year in style!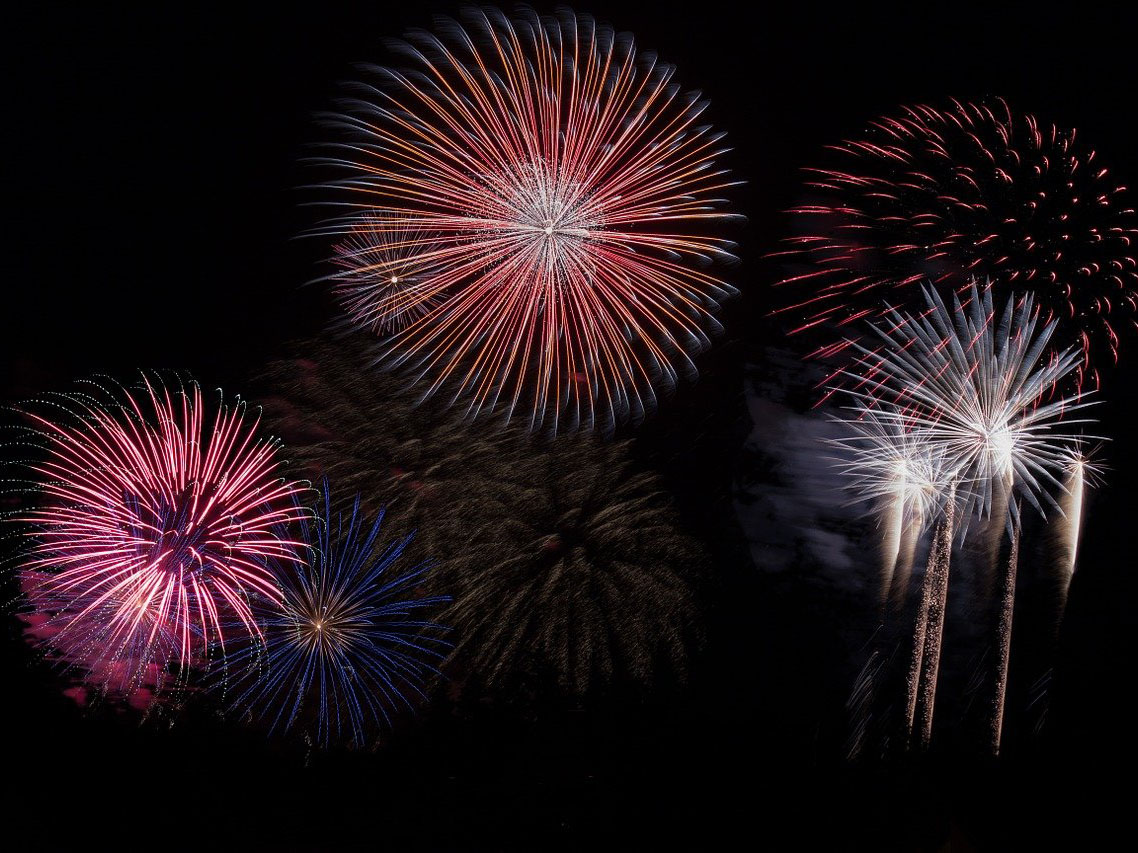 What to Do
Every year, the Pensacola Beach Chamber of Commerce hosts its annual firework show over the Pensacola Beach Boardwalk. This dazzling light show takes place at 11:55 PM on December 31st and lasts all the way until 12:30 AM on January 1st. The best part is that you don't even have to leave the beach to see it! If you are staying close by at locations like Emerald Isle, Beach Club, or South Harbour, you've got the best view in the house. You can also head down to the boardwalk and see the show for yourself. There is no fee to attend, so just bring a beach blanket or chair and enjoy!
For a family-friendly NYE that won't keep you up past midnight, head to the Blue Wahoos Stadium. This free event runs from 6-8 PM and includes live music, fireworks, activities, and of course, the Pelican Drop.
And, after an early morning polar plunge (an annual tradition here on the Gulf Coast!), head down to Native Cafe for a New Year's Day brunch. Brunch is undoubtedly our favorite meal of the day, and so many of our homes and condos on Pensacola Beach are close to some great spots to enjoy brunch or an early lunch.
Choosing to stay in for New Year's Eve this year? That's okay! We'll be right there alongside you. To bring a little extra dose of cheer, be sure to pack some festive pajamas and party hats. Additionally, make our Black Cherry Mule the evening's signature beverage. This easy cocktail only needs a few ingredients and can also be made in a non-alcoholic form. Live-stream your favorite New Year's Eve show right from the living room TV and count down to 2021 with friends or family.
Where to Stay
Our Pensacola Beach vacation rentals are the perfect place to ring in 2021. Whether you are looking to do it in a condo with resort-style amenities or looking for a private home with beach views, we're got something for everyone.
Here are a few of our favorite rental options that are open for New Year's Eve on Pensacola Beach: