March Events in Orange Beach, Pensacola, and More ~ Southern Vacation Rentals
Are you counting down the days until Spring Break at the beach? We know we are! Warm weather, plenty of sunshine, and fun activities await. Down on the Gulf Coast, Spring Break officially kicks off travel season, and all of our areas will be buzzing with things to do. Check out some of our favorite March events in Orange Beach, Pensacola, Panama City Beach – everywhere across the Gulf Coast! From food festivals to 5Ks and everything in between, there is something for each type of traveler. Be sure to save our Gulf Coast Guide for your vacation so you can scope out the best restaurants, shopping, and adventure activities no matter where you vacation!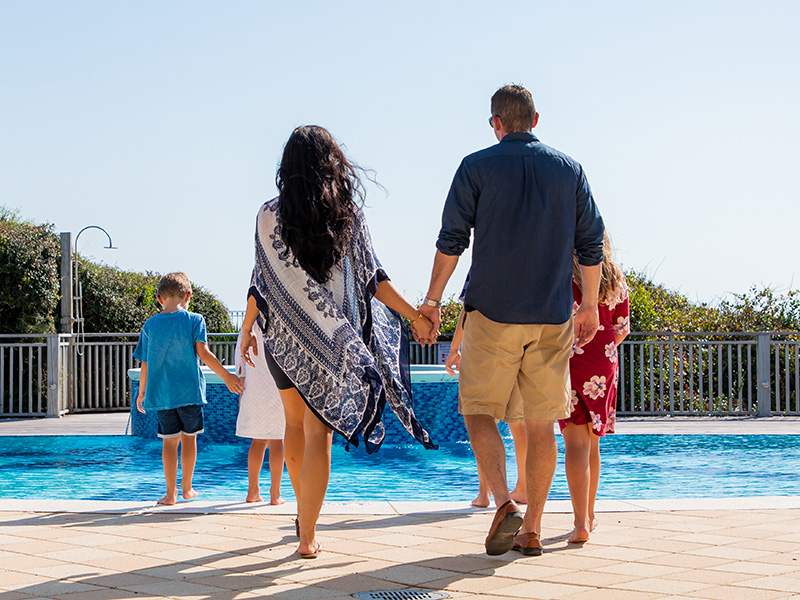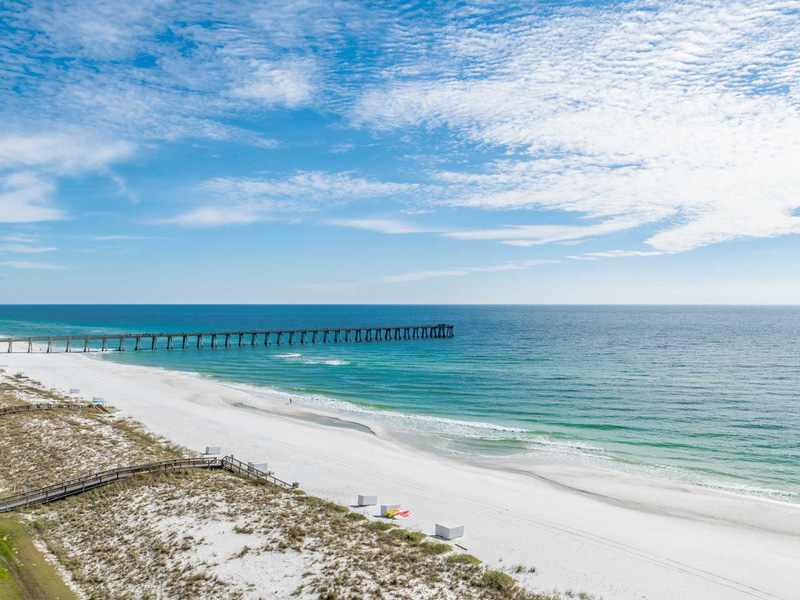 Orange Beach
The Wharf Yacht & Boat Show is back for another year! Come on down to The Wharf from March 20-22 for a long weekend of over $150 million in boats and marine products on display. Expect to see 150 wet slip boats and yachts as well as over 650 sport and console boats throughout the event. Additionally, BoatUS is providing On-Water Training. There will also be live music, instructional seminars, and kids' art classes.
Experience Orange Beach like the locals and attend the 46th Annual of Art at the Orange Beach Waterfront Park on March 14th and 15th! Known as the area's welcome to the spring season, the 46th Annual Festival of Art is one of our favorite March events in Orange Beach. Visual, performing, musical, and culinary arts will be present during the festival. Visitors of all ages will love the music and entertainment! Not to mention, this event is free and open to the public.
Pensacola
Back for its 11th year, Smokin' in the Square is one of Pensacola's most loved events. Held in historic Seville Square in Downtown Pensacola, come gather for BBQ competitions, a Brew Battle, entertainment, and more. One of the most exciting events at Smokin' in the Square is Tips for Taste, a Peoples' Choice Competition where the public is invited to sample food prepared for the Backyard Team Competition. Add a tip to the tip jar of your favorite team; then, the team with the most money in their tip jar wins! 100% of this year's Smokin' in the Square proceeds go the Catholic Charities of NW Florida, the Little Sisters of the Poor, the Rally Foundation and Operation BBQ Relief.
Are you staying in one of our Pensacola Beach vacation rentals in March? Come on down to the Pensacola Beach Music Fest at Red Fish Blue Fish on March 21st! From 11 AM until 10:30 PM, enjoy live music from local artists including The Flavors, Sandy Roots, and Bon Bon Vivant. There will be food and drinks provided from Red Fish Blue Fish's Seafood Boil, Island Culture Tiki Bar Cocktails, Gulf Coast Brewery, and more. Attendees will love the chance to participate in axe throwing from Grizzly Axes, a cornhole tournament, Murbles, and more! Proceeds benefit the Pensacola Humane Society and there will even be special pet adoptions and raffles. Best of all, general admission is free!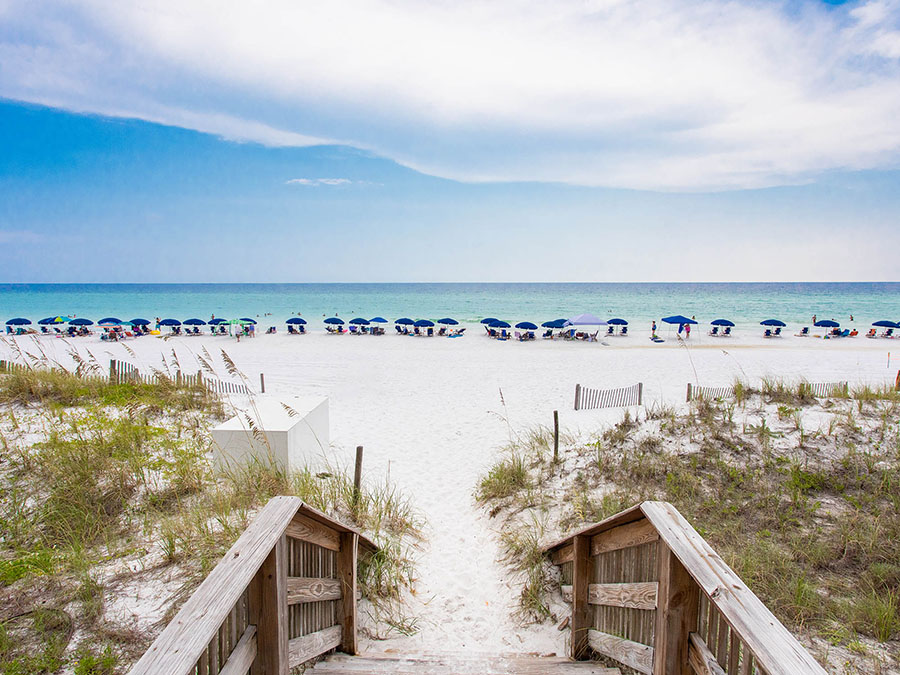 Panama City Beach
Mark your calendars for March 1st in Panama City Beach for the Emerald Coast Boat and Lifestyle Show! Major manufacturers and top dealers will be there to represent the latest in boats, high-tech engines, electronics, and marine accessories. There is something for every kind of buyer! This event also features everything for outdoor lifestyles including stand-up paddleboards, kayaks, outdoor kitchens, diving gear, and more!
If land cruising is more your speed, make plans to attend the Emerald Coast Cruizin' Car Show. A wide range of classic cars fill up Aaron Bessant Park from March 4th – 7th, just across from Frank Brown Park in Pier Park. There will even be live music, awards, entertainment, and more!
Destin
Late March kicks off cobia season in Destin, and you won't want to miss out on the 2020 Cobia World Championships! As cobia begin migrating through our waters, Harbor Docks' famous Cobia World Championship kicks off on March 27th at 6 PM with a BBQ Dinner on the Dock. Then, the next day, weigh-ins start every day until May 3rd from 4 – 8 PM. That's plenty of time to scour our waters for cobia! 10% of the proceeds benefit Harbor Docks Charities 26th Annual Take-A-Kid Fishing Day and Destin Harvest!
Looking for a new cobia recipe? Check out our Blackened Cobia recipe on our blog!
Say "bienvenidos" to spring with the 7th Annual Tacos and Tequila Fest at the Seascape Towne Center from March 6th-8th. Sample over 40 different types of tequilas including blancos, resposados, anjieos, mezcals, and some pretty amazing margaritas. The main event takes place on Saturday with unlimited taco tastings along with tequilas and margaritas. There is even a specialty brunch on the 8th from 11-2 at Acme Oyster House which includes one margarita or Bloody Mary. Get your tickets here! Book your vacation at Ariel Dunes 1503, located in the Seascape Towne Center, to stay close to the event (and the beach!).
30A
Run for a great cause and support local schools with the Seaside School Race Weekend. Seaside School's mission is to sustain an educational community with an emphasis on academic excellence. Held on March 1st, the race kicks off with a half marathon at 7 AM followed by a 5K at 7:25. Finishers receive a gift from Vera Bradley, a race medal, and more! Stick around for the post-race party with awards, live music, entertainment, and more! It's a weekend full of fun for all.
You love to vacation on 30A, but how familiar are you with the area? Learn more about the natural beauty of 30A with Topsail Talks: Beauty of Artificial Reefs. Nature lovers will love the educational talk about the beauty of artificial reefs in the Florida Panhandle, of which 30A is home to several. The talk takes place on March 20th at 10 AM at Topsail Hill Preserve State Park, given by Dave Clausen, President of the Choctawhatchee Audubon Society. The Choctawhatchee Audubon Society seeks to promote the conservation and wise use of all natural resources with particular focus on birds, other wildlife, and their habitats for the benefit of humanity and the Earth's biological diversity. If you're staying at Topsail Village on Scenic 30A in Santa Rosa Beach, then you're in the perfect place!