Sweet Potato Pie with Molasses Whipped Cream Recipe
Whether you are visiting the Gulf Coast for Thanksgiving or staying home this year, this recipe is sure to be your new favorite for the Holidays! This sweet potato pie with molasses whipped cream recipe is the perfect option if you are in need of a last-minute dessert to prepare. Not only that, but these ingredients are easy to find at any local grocery store. You might already have them all in your pantry!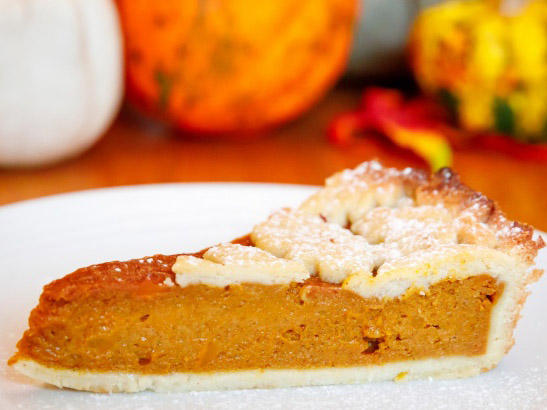 This pie might have quite a few steps, but it is a great way to get your kids or grandkids involved in the cooking. Maybe start a new family tradition with this recipe! Keep reading to learn what you will need and the steps to prepare this delicious sweet potato pie with molasses whipped cream recipe!
What You'll Need:
Double Crust Pie Pastry
6 Medium Sized Sweet Potatoes
1 ¼ Cups Granulated Sugar
2 Tablespoons All Purpose Flour
¼ Teaspoon Ground Allspice
½ Teaspoon Ginger
½ Teaspoon Ground Nutmeg
¼ Teaspoon Ground Cloves
¼ Cup Molasses, Pure Can Syrup, or Honey
1/3 Cup Cold Unsalted Butter, Chopped into Small Pieces
Steps:
Unwrap the chilled pie dough and place it on a lightly floured surface. Let them sit until they are at room temperature. Roll each disk into a 12-inch circle. Carefully fit it into a 9-inch deep-dish glass pie plate. This should leave a 1 1/2 inch overhang. Place in the refrigerator until ready to use.
Prepare the sweet potatoes by placing the whole, unpeeled sweet potato in a large pt with water. Bring to a rolling boil. Once it starts to boil, reduce heat to maintain a subtle boil. Cook until the sweet potatoes are tender enough to be sliced. You do not want to overcook them as they will begin to fall apart.
Stir the sugar, allspice, ginger, ground nutmeg, cloves together.
Drain the sweet potatoes and allow them to cool. Peel and trim them. Cut potatoes into ¼ inch thick rounds. Gently toss the sweet potatoes with a sugar-spice mixture.
Preheat the oven to 350 F. Cover the bottom of the piecrust with a layer of sweet potato filling. Layer as necessary to fill piecrust. Sprinkle all remaining sugar-spice mixture over the top of the pie, drizzle with molasses and place the butter pieces on top.
Fold the remaining pie crust over the edges and decorate however you would like to.
Brush the pie crust with an egg wash.
Bake in preheated oven until crust is browned. This will take approximately one hour.
Allow it to cool before serving. Top with molasses whipped cream.
Enjoy!