Labor Day Vacation in Pensacola Beach ~ Southern Vacation Rentals
Only four more weeks left until Labor Day! If you've been putting off planning, don't stress – there's still time to book! For us here in the Panhandle and in Alabama, Labor Day marks the end of summer and the beginning of the fall season, although that in-between time is still referred to as "late summer." Come get one last hurrah in at the beach before the school season starts again (but if you're planning on working or learning remotely this year, come to the beach, too!). Plan your Labor Day vacation in Pensacola Beach while you still can, and explore some of our favorite Pensacola Beach vacation rentals below.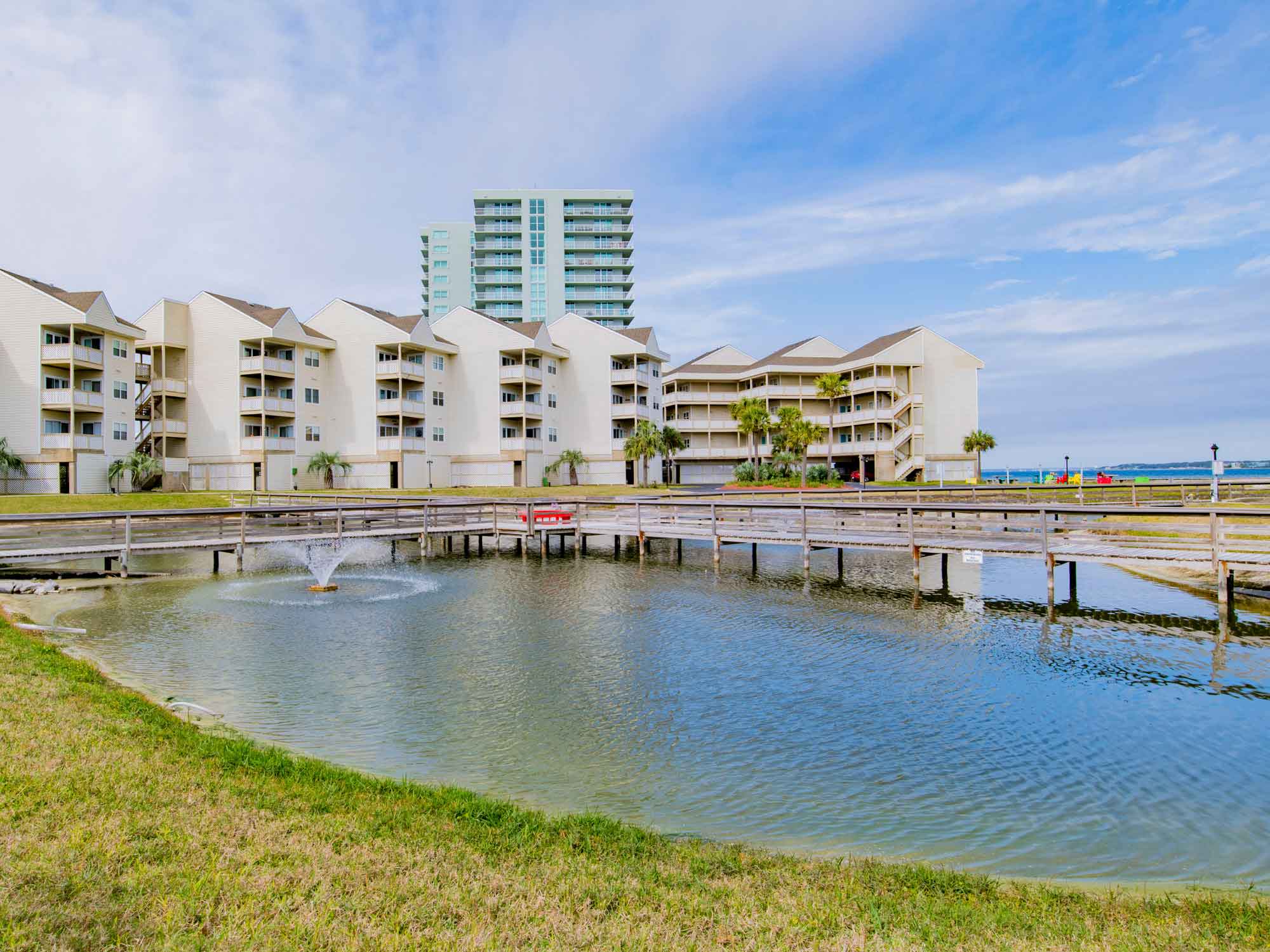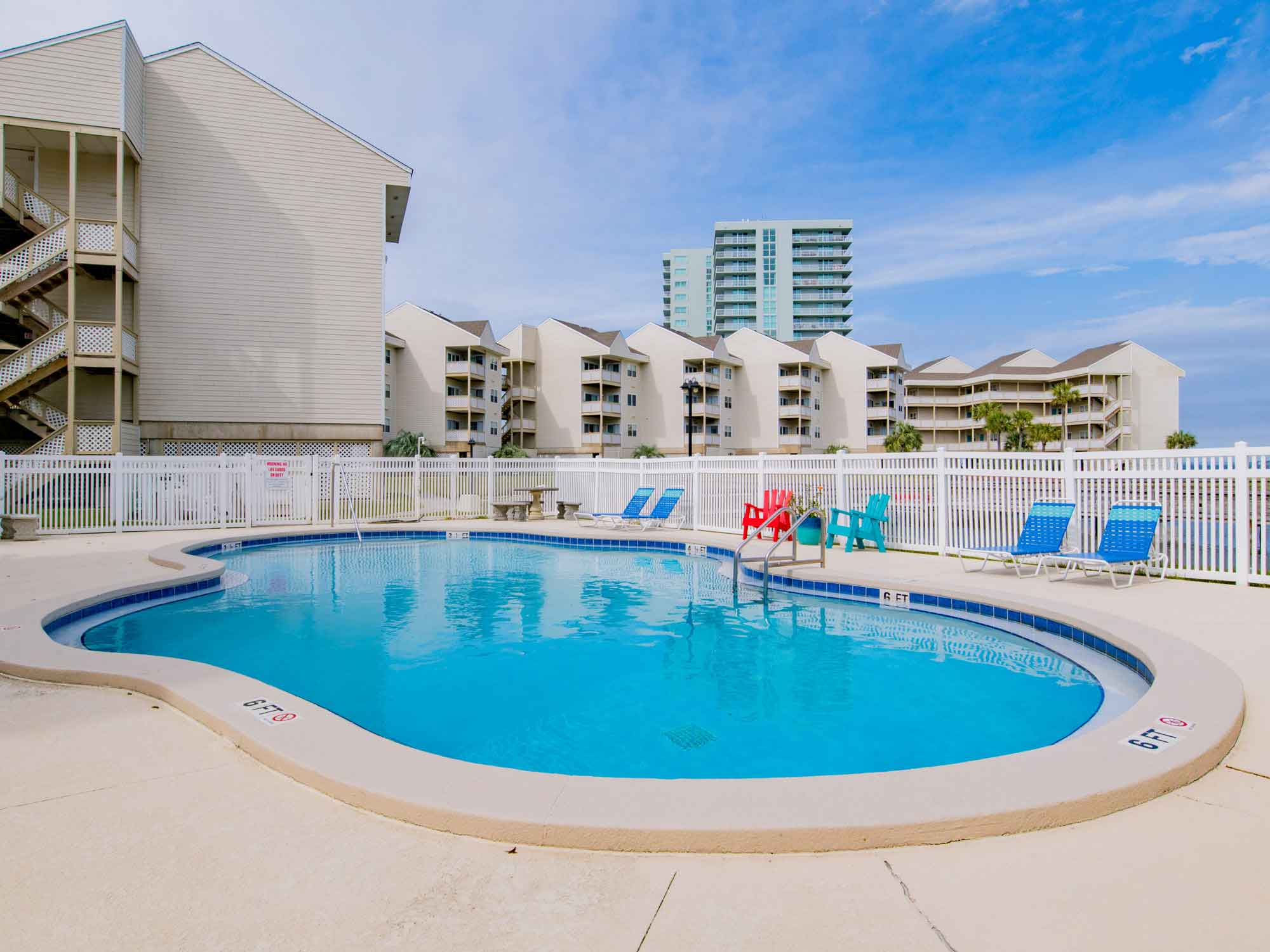 Located on the Sound side of Pensacola Beach, our Baywatch condo rentals provide rest and relaxation for a Labor Day vacation in Pensacola Beach. These two-bedroom condos have enough room for 4-7 guests, so they're perfect if you're looking to travel with a small group. Don't worry though; each condo has more than enough room for your group and there's plenty of room for activities. Spacious interiors, fully equipped kitchens, and cozy covered balconies await at Baywatch! Located close to Fort Pickens and complete with a community pool and dock stretching out over the sound, you're going to love a stay at Baywatch.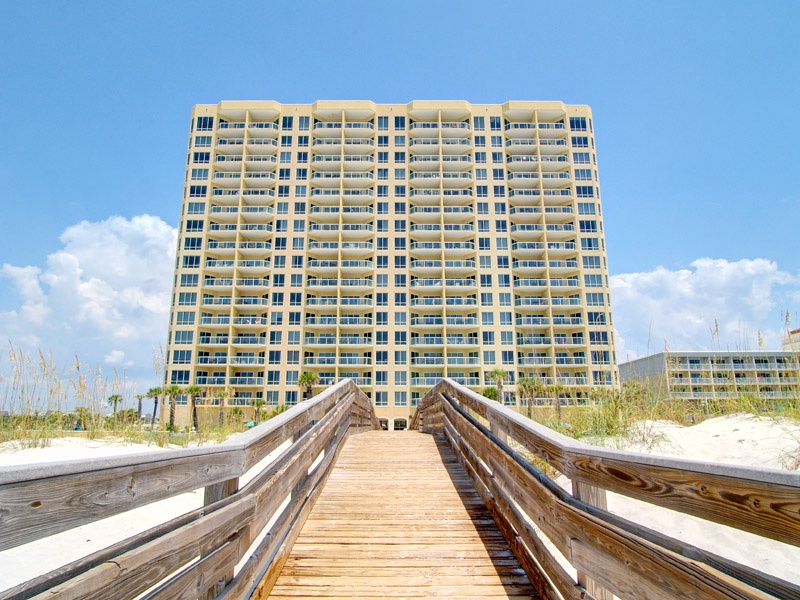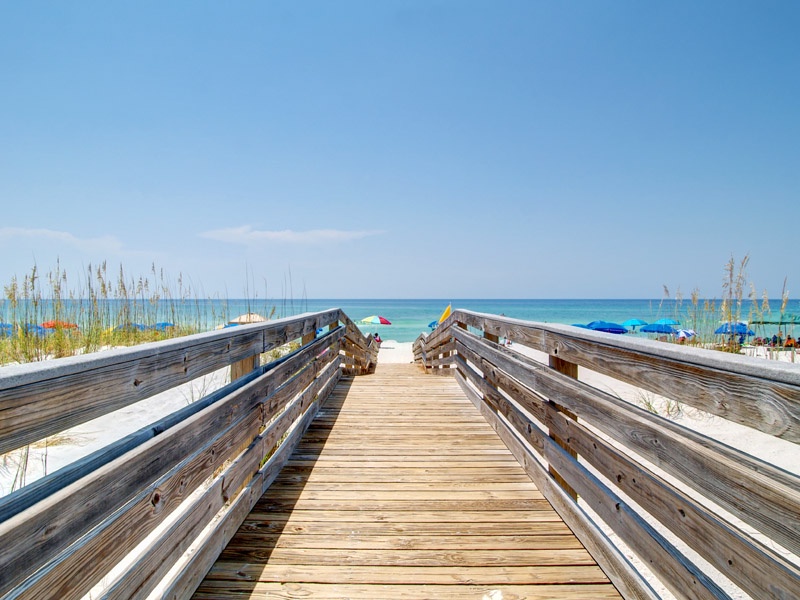 Are you looking for Gulf-front views on your Labor Day getaway? Then let Emerald Isle be your vacation destination. 2-3 bedroom condos rentals allow for enough room for 4-8 guests. The views alone are enough to keep you coming back for more! When you aren't relaxing on the beach, take advantage of Emerald Isle's community amenities including a Gulf-front pool, fitness facility, sauna, and hot tub. Emerald Isle is also just minutes from restaurants like Native Cafe and Red Fish Blue Fish in addition to fine dining at Hemingway's and The Grand Marlin. Don't forget about all of the fun things to do on vacation in Pensacola Beach!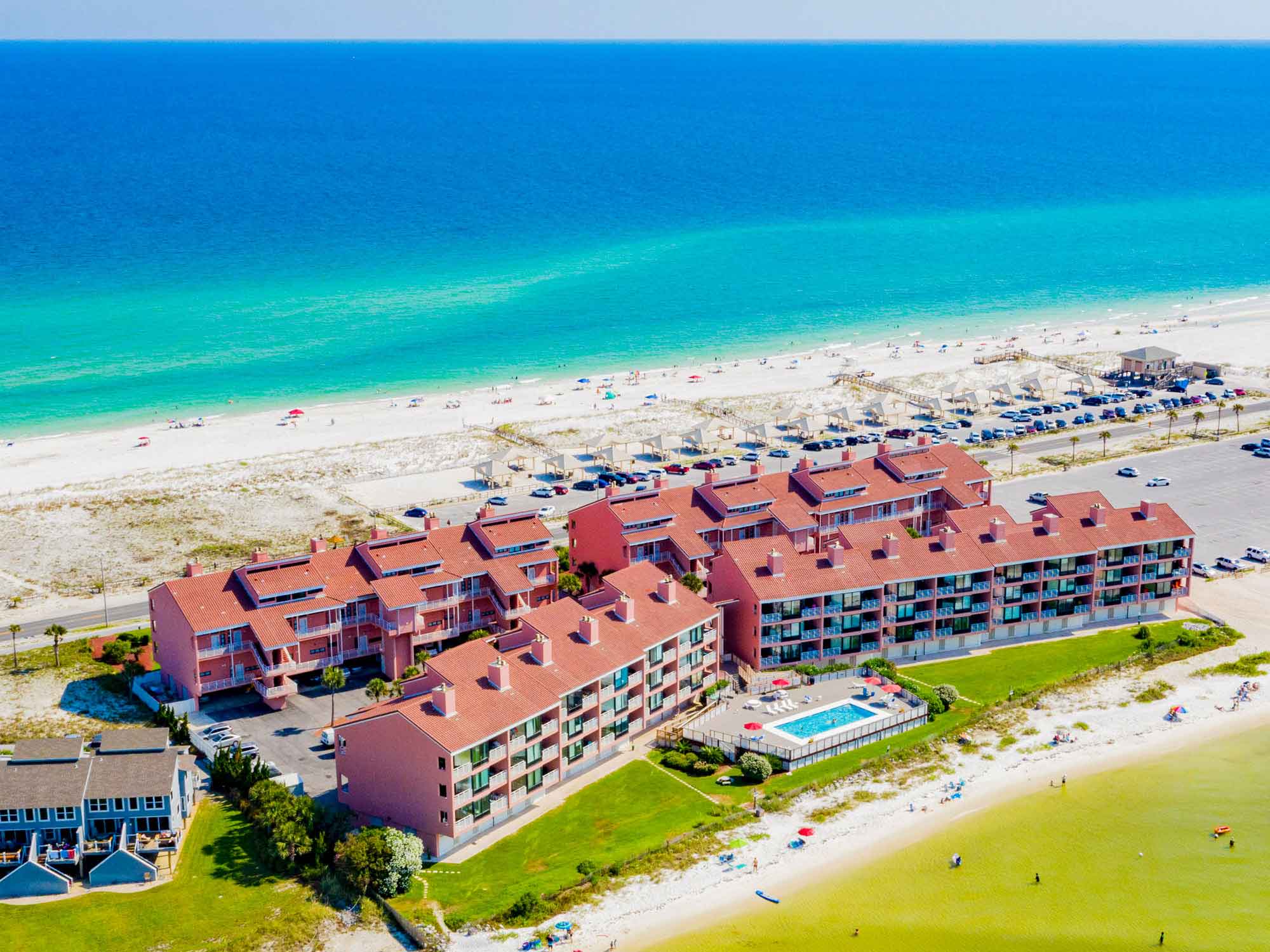 Are you looking for a quiet getaway away from the hustle and bustle of beach traffic? Our condo rentals at Palm Beach Club are well-positioned at the west end of Pensacola Beach, just a short stroll from the entrance of Fort Pickens. They provide the quiet and relaxing atmosphere you're looking for on a Labor Day vacation to Pensacola Beach. Take advantage of a location right on the Sound in addition to the Gulf right across the street, too! These two-story condo rentals are all uniquely decorated but well-furnished, with enough at-home comforts to ensure your every need is met on vacation. Choose from a mix of 2-3 bedroom rentals with enough room for 6-8 guests when you come on down to Pensacola Beach.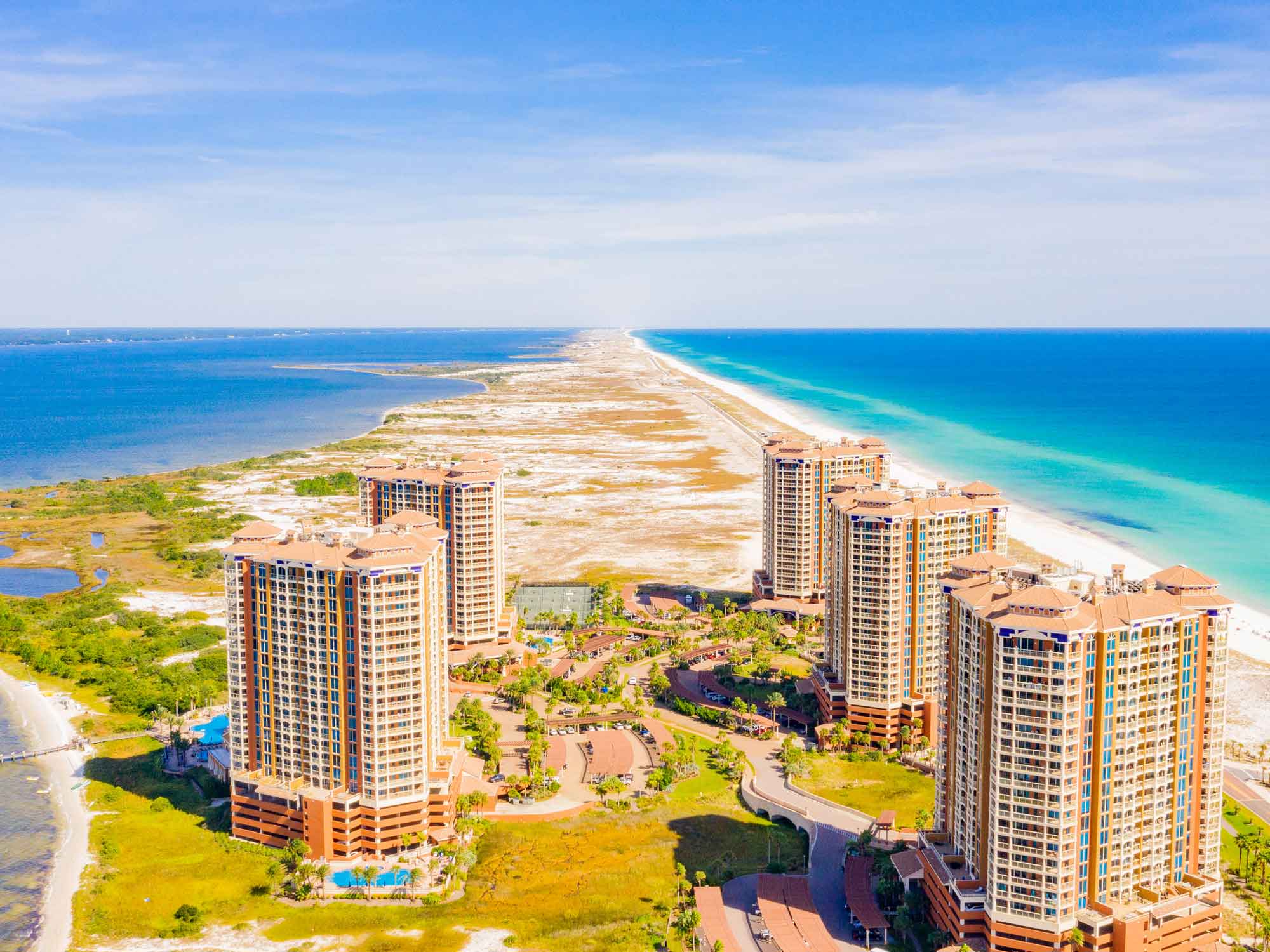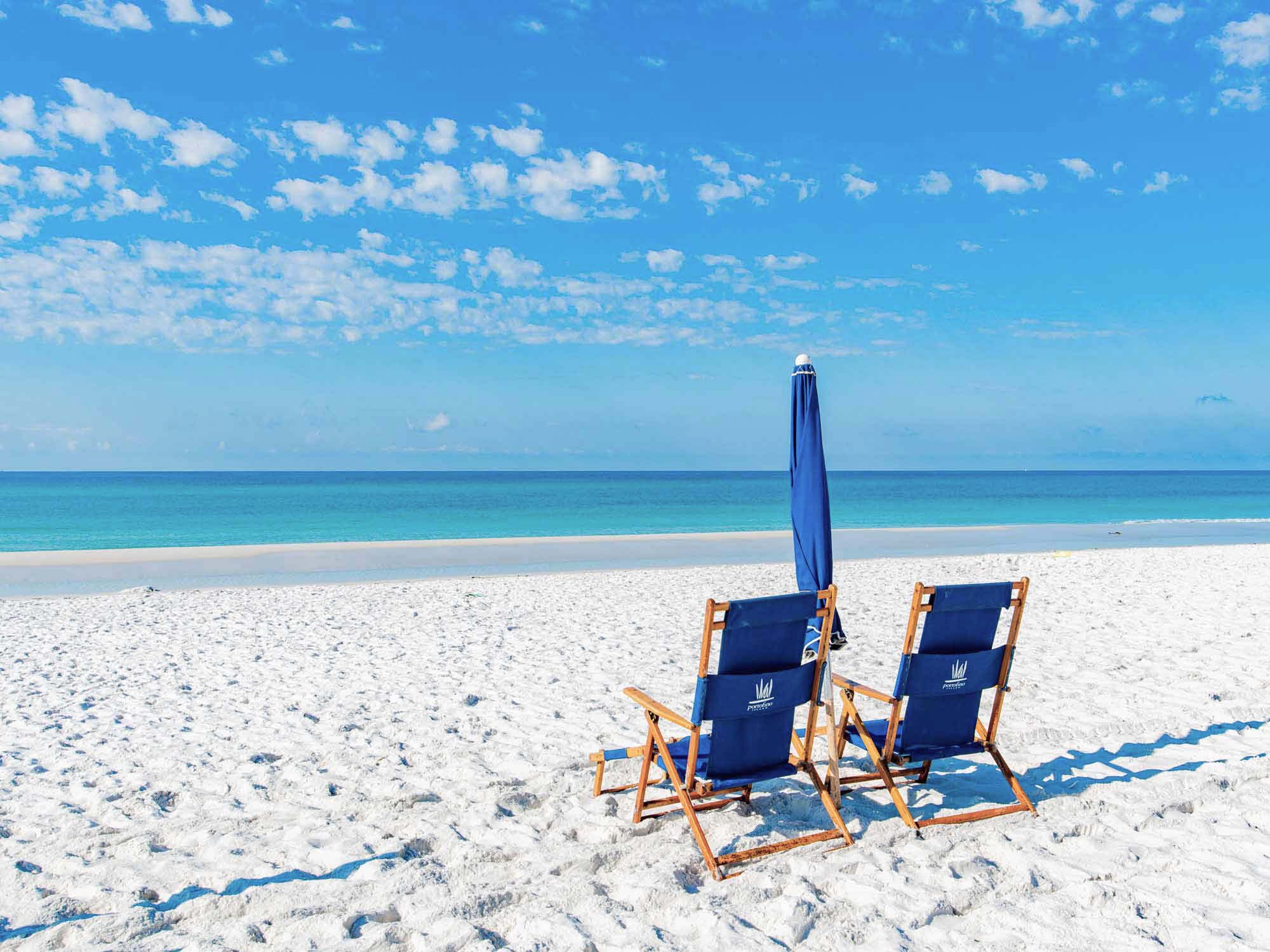 Meanwhile, if you're looking for a vacation filled with fun and adventure, Portofino Island Resort is the place to be! This full-service lifestyle resort on Pensacola Beach boasts five towers of 2-3 bedroom vacation rentals, each with sky-high views of the Gulf and Intracoastal Waterway as well as the resort's amenities. Beach service is offered on-site for rent each day, in addition to watersport rentals like jet-skis, paddleboards, and more. The Adventure Cove Waterpark on the Sound side is sure to be a hit with all ages, and when you aren't relaxing on the beach, the multiple pools and hot tubs are ready to be enjoyed. There is also an on-site spa, 40,000 square-foot fitness facility, and tennis courts. Although there are some great restaurants on Pensacola Beach, on-site fine and casual dining options await at Portofino.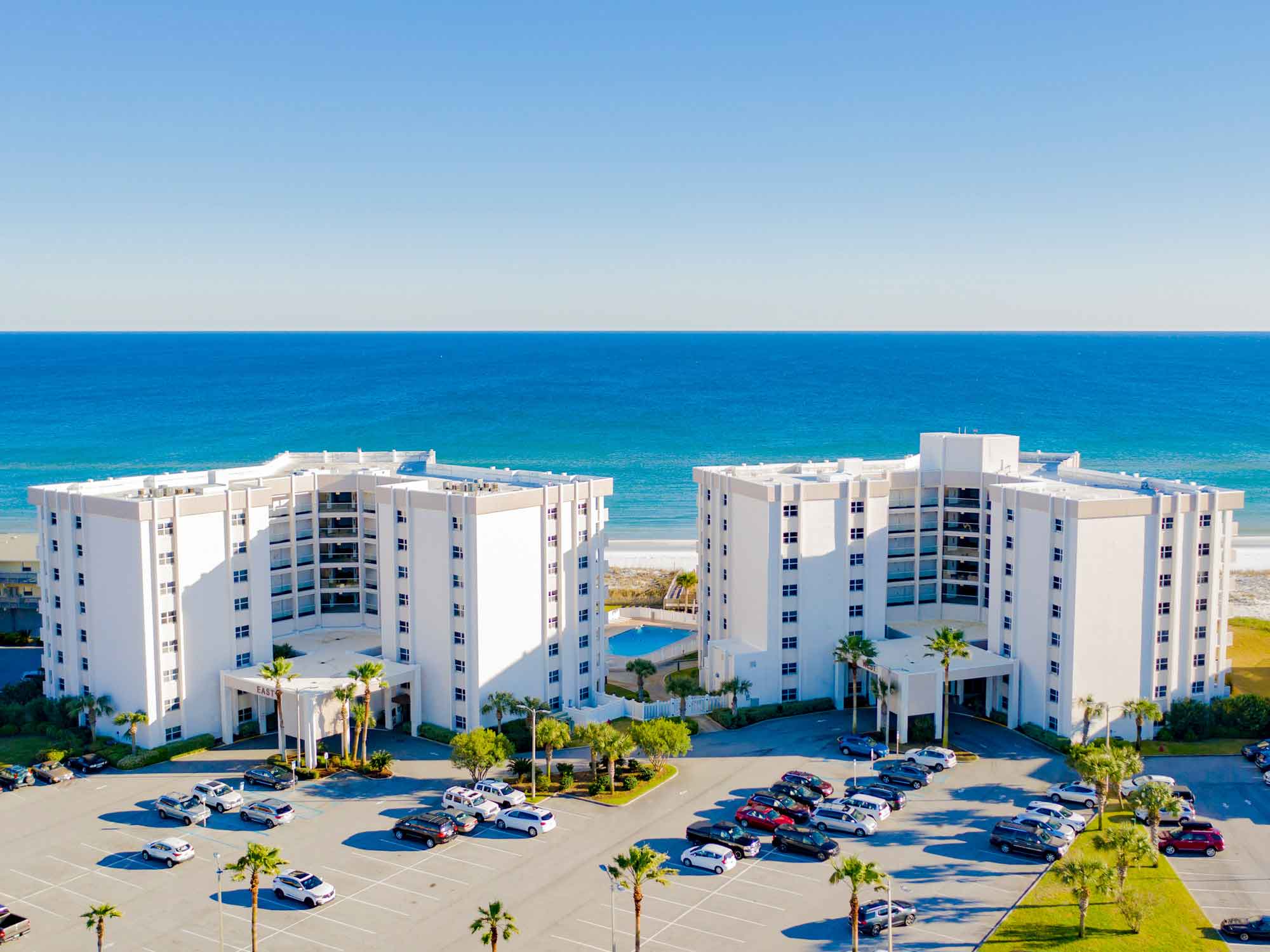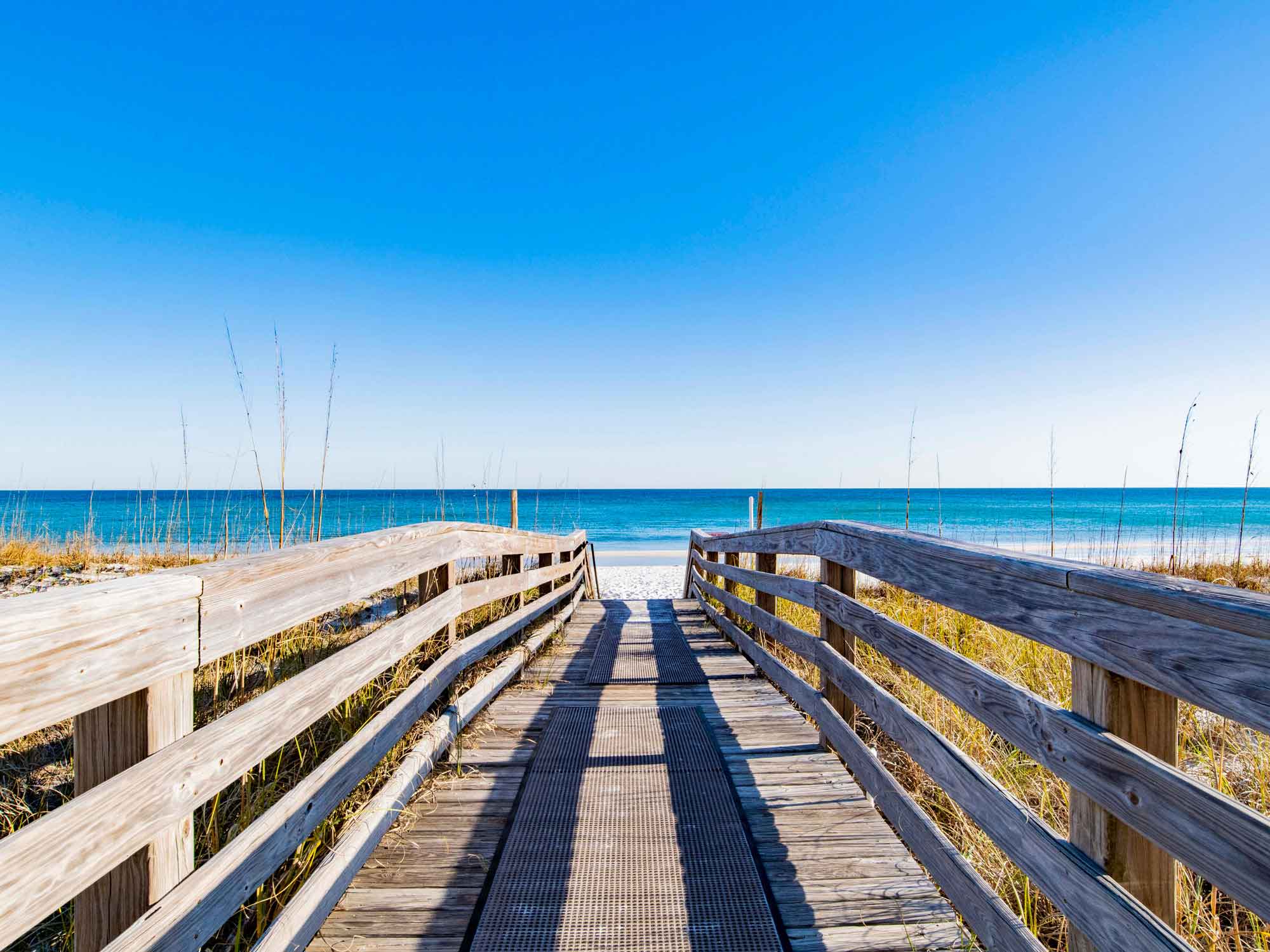 If you're still looking for Gulf-front condo rentals in Pensacola Beach, you can't go wrong with a stay at Regency Towers. With 1-3 bedrooms and enough room for 4-10 guest, they're perfect for a solo Labor Day vacation in Pensacola Beach or if you're looking for somewhere to stay with friends and family. Community amenities include a beachfront pool, tennis courts, and a laundry facility to help keep your clothes clean on vacation. When you aren't enjoying the comforts of your condo, you'll love exploring all Pensacola Beach has to offer, from dining to nightlife and family-friendly fun.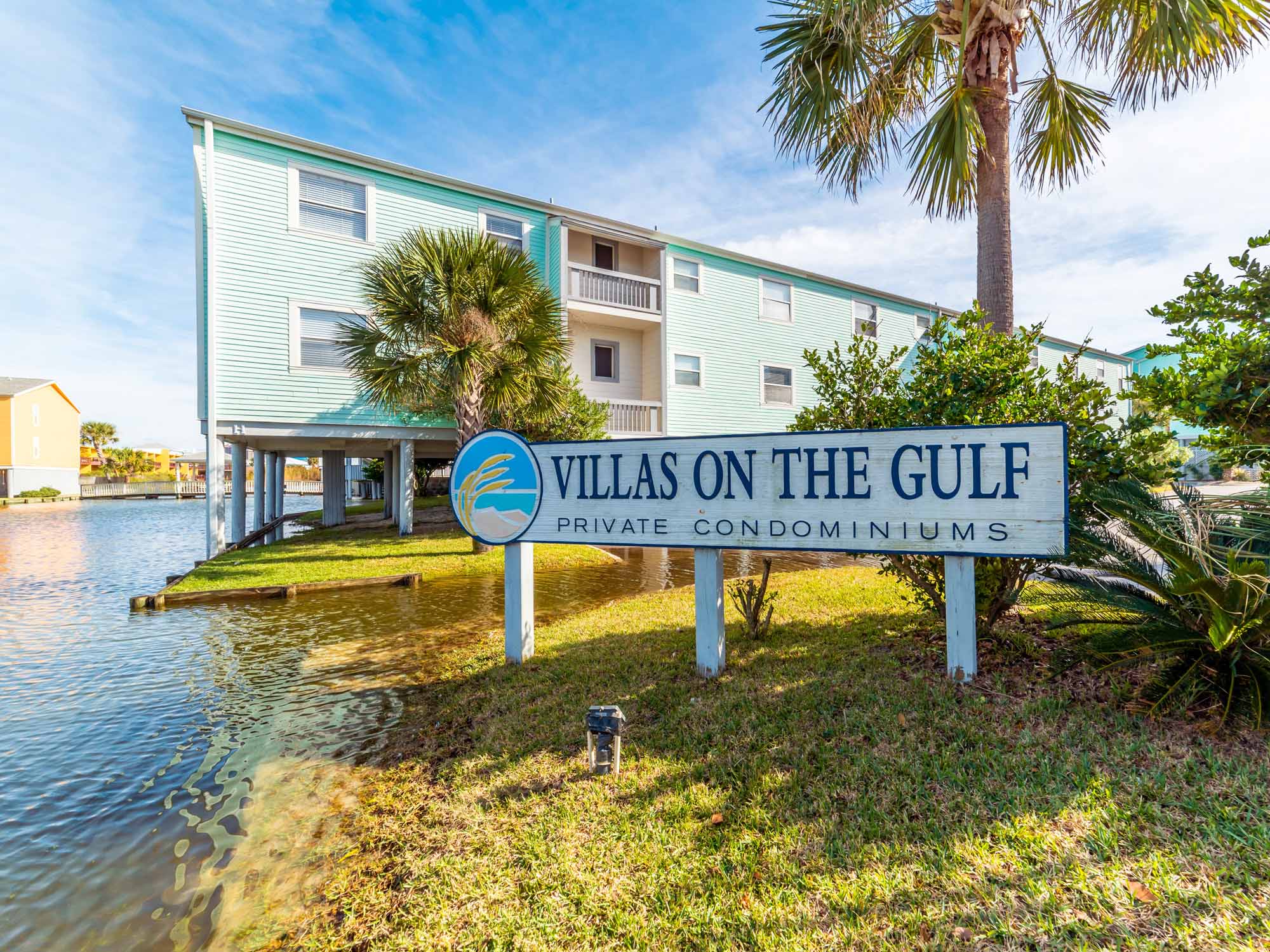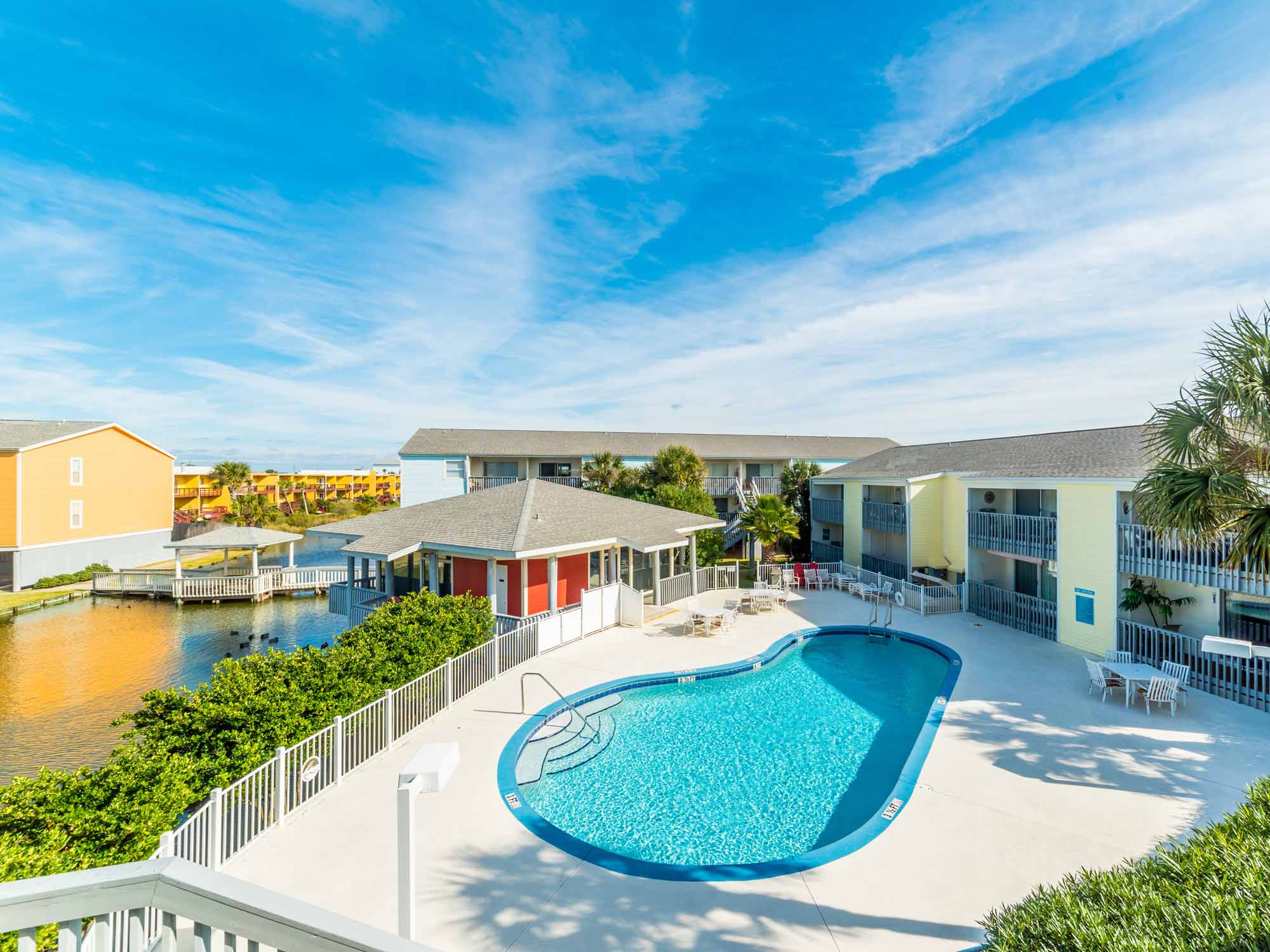 Located just next door to Regency Towers, Villas on the Gulf provides a peaceful atmosphere for your beach getaway. In just an instant, you too can be relaxing on our sugar white sands! Our two-bedroom condo rentals at Villas on the Gulf are perfectly sized for anywhere from 4-9 guests with 1-2 full bathrooms. Each condo has free WiFi, a fully equipped kitchen, and a cozy balcony made for taking in a spectacular sunrise or sunset. Soak up some sun at the community pool or head down to the boardwalk and set up your beach blanket. With a wide inventory of condo rentals to choose from here, it's sure to be your new favorite place to stay!