The "Keep Pensacola Beautiful" Initiative ~ Southern Vacation Rentals
Are you looking for ways to give back on your beach vacation? Voluntourism is a popular push right now, inviting visitors all over the world to give back to a local organization during their vacation. As part of our 25th-anniversary celebration, we're encouraging our guests to do just that. When our beaches and communities open back up, we'll be eager to get back out there with everyone and help these organizations flourish. We're exceptionally excited to get back to working with Keep Pensacola Beautiful. This organization works to improve Escambia County, covering the Pensacola and Perdido Key areas to clean over 80 parks and boat ramps, beautifying our areas, and educating on recycling and litter awareness and prevention.
In these times, this incredible organization is focusing on education more than anything. They're sharing tips, activities, and challenges on their Facebook page on how to have a "Green Quarantine." Examples including washing your laundry on cold to conserve energy, skipping plastic cutlery when ordering out, and sharing fun ways to upcycle rather than recycle. The best part is that you don't have to live in Pensacola in order to follow any of these tips! You can try out their challenges and activities no matter where you're from. Stay tuned to their website as well for opportunities to become a volunteer.
Are you looking to take a vacation to Pensacola Beach and get involved? Here are some of our favorite vacation rentals in Pensacola Beach, Florida that are perfect for your voluntourism trip.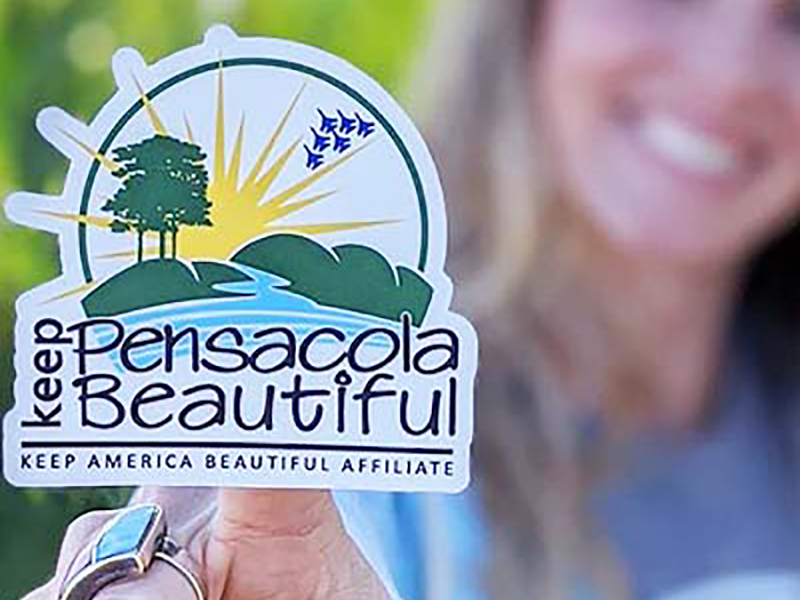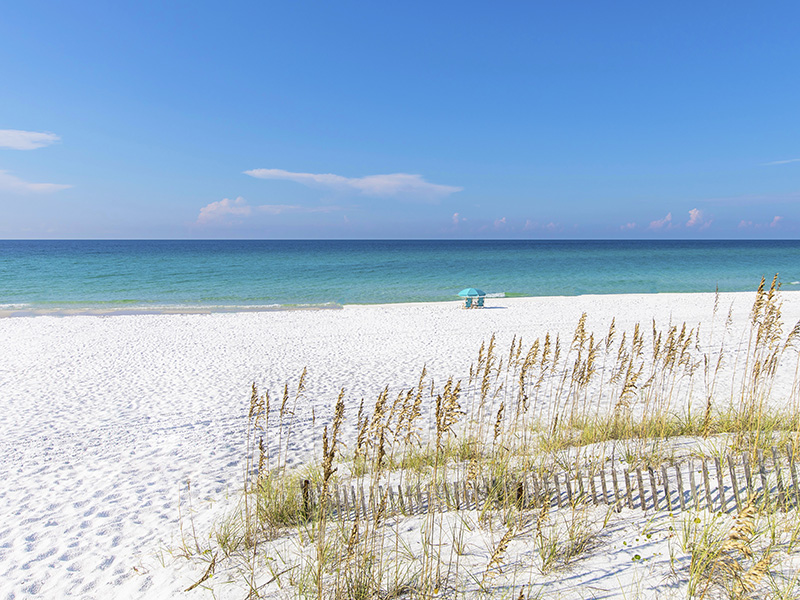 Sabine Yacht & Racquet 5E
Stay sound-side in Pensacola Beach at Sabine Yacht & Racquet 5E and enjoy beautiful views and wonderful amenities. This two-bedroom condo accommodates seven guests but is also perfect if it's just the two of you coming on vacation, or even a small group. With at-home comforts and elegant touches including marble countertops, Smart TVs, and more, it's no wonder this condo rental is a favorite among Pensacola Beach vacationers.
Sol Mate
Looking for a home to stay in when you come to volunteer in Pensacola? Then look no further than Sol Mate. This is one of our most popular vacation rentals in Pensacola Beach, Florida, so book soon for an exciting time at the beach! This charming three-bedroom home can accommodate eight guests and even has a private pool. You'll be feeling right at home in no time!
Palm Beach Club 236
Or, if you want to stay on the west end of Pensacola Beach near Fort Pickens, Palm Beach Club 236 is the choice for you. This three-bedroom townhome is beautifully decorated with pops of color as bright as the Florida sun. Plus, it has a stunning view of the Gulf from its cozy, private balconies. When you stay here, you're also close to many things to do on Pensacola Beach!
Trident House
If you're bringing a large group on vacation, then we think you'll love Trident House. This impeccable five-bedroom home features breathtaking architecture not found elsewhere on Pensacola Beach, but don't let the dramatic exterior intimidate you. The inside is just as inviting as can be, with pops of color, coastal elements, and tall windows that look right out onto the Gulf of Mexico. The beach is your backyard when you stay here!