How You Can Help Save the Turtles?
Here at Southern, we not only strive to take care of our guests and make their trip to the beach feel like home, but we also focus on our community and do our best to give back. We work with multiple different programs with our Southern Cares team to give back whether that is time, donations, or raising awareness. Read on to learn how you can help save the turtles that call the Gulf Coast home!
Sea turtles are always such a fun sight to see when visiting the beach! Nesting season for sea turtles is March – October and studies show that we could see a spike of nests this year due to the vacancy of our beach last year from the pandemic. You may ask yourself, how you can help save the turtles. We will tell you! It is so important to know how to identify a nest and what to do if you encounter one.
Facts You Should Know
It is so important to protect the sea turtles along the Gulf Coast because they are considered one of the most endangered species to inhabit our waters.
Hatchlings are attracted to the bright openness of the water and can get confused when beach homes leave their lights on at night.
It is known that humans are the largest threat to baby sea turtles.
If you see a small area of the beach roped off, that typically means there is a sea turtle nest, and it is to be left alone.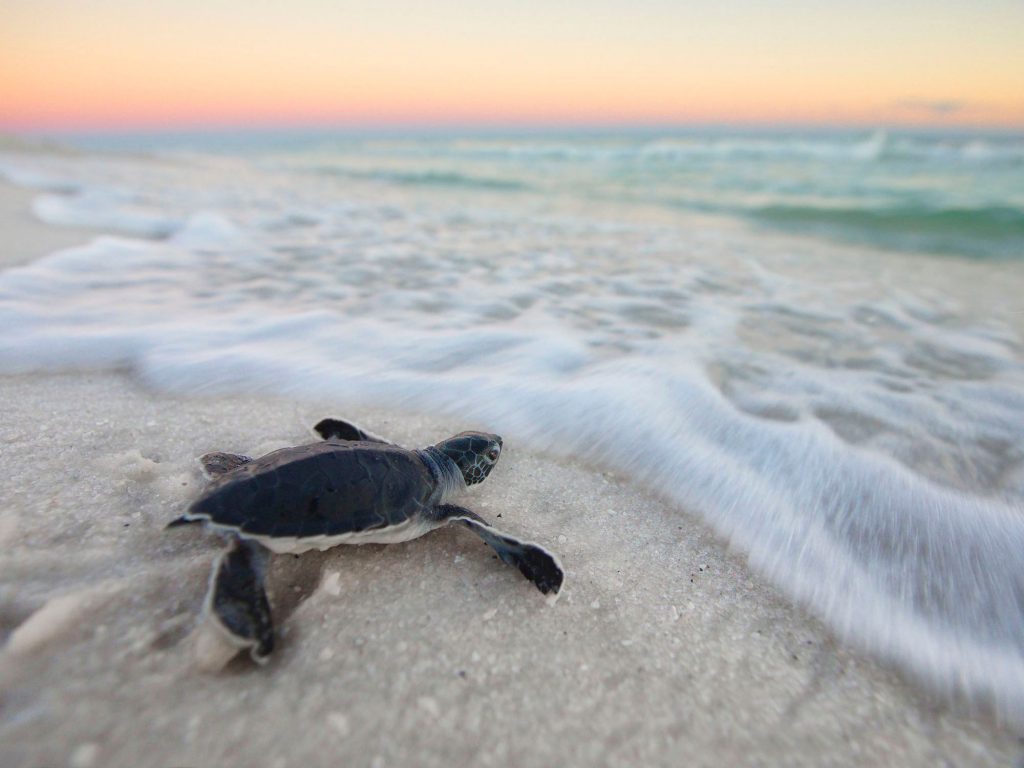 How You Can Help
Leave No Trace – When leaving the beach to head back to your rental, make sure you leave no trace that you were there. Pick up all of your trash and belongings, and fill all holes left in the sand. It is even helpful to flatten any tall sandcastles that were built during the day. (If it was a super cool sandcastle, make sure to take a picture of it for memory's sake!)
If you are staying on the beach, pull your shutters or curtains closed at night. This will ensure sea turtles are not confused by lights in your rental.
Do not use a camera or flashlight to direct the sea turtles to the ocean. Their instincts will guide their path!
So, the next time you plan a trip to the beach, do your research and study up on how you can help save the turtles! Pro Tip: One of the best ways to see a sea turtle is to paddleboard from the beach! If you paddle out far enough, you may see a sea turtle or other wildlife! Our partners, La Dolce Vita, have all the paddleboard equipment you may need.