Planning a Holiday Vacation in Pensacola Beach ~ Southern Vacation Rentals
Come home for the holidays on Pensacola Beach! Trade the snow for sand and experience a different kind of White Christmas this year. Planning a holiday vacation on Pensacola Beach ensures you and your family get the best of both worlds: a relaxing vacation to the beach and a fun new family tradition. If you are still in need of some inspiration for a holiday getaway, we've listed out five of our favorite vacation rentals in Pensacola Beach. From condos with resort-style amenities to homes with private pools and beach views, we know we've got something for everyone. Discover your new favorite spot on the sand below!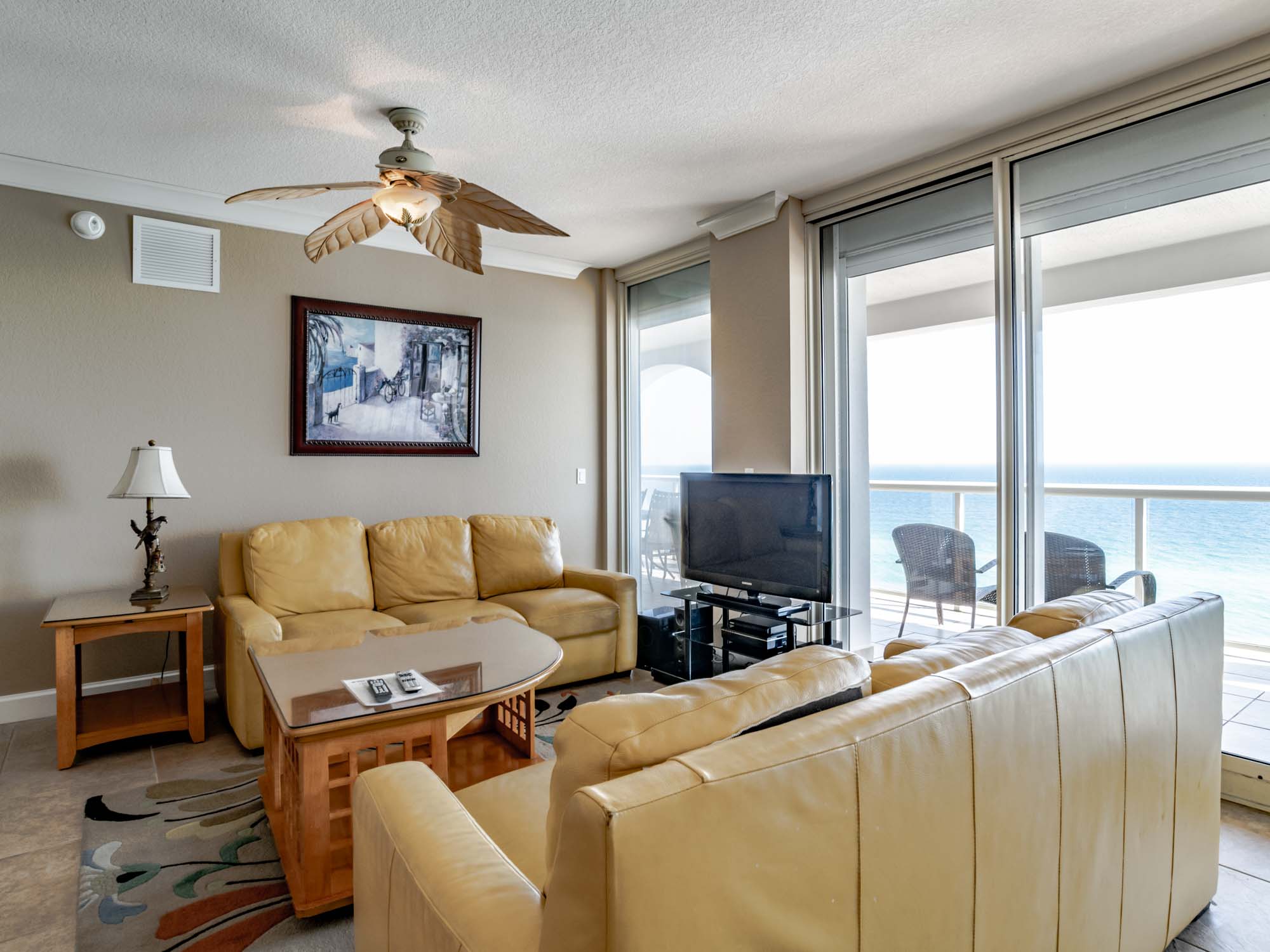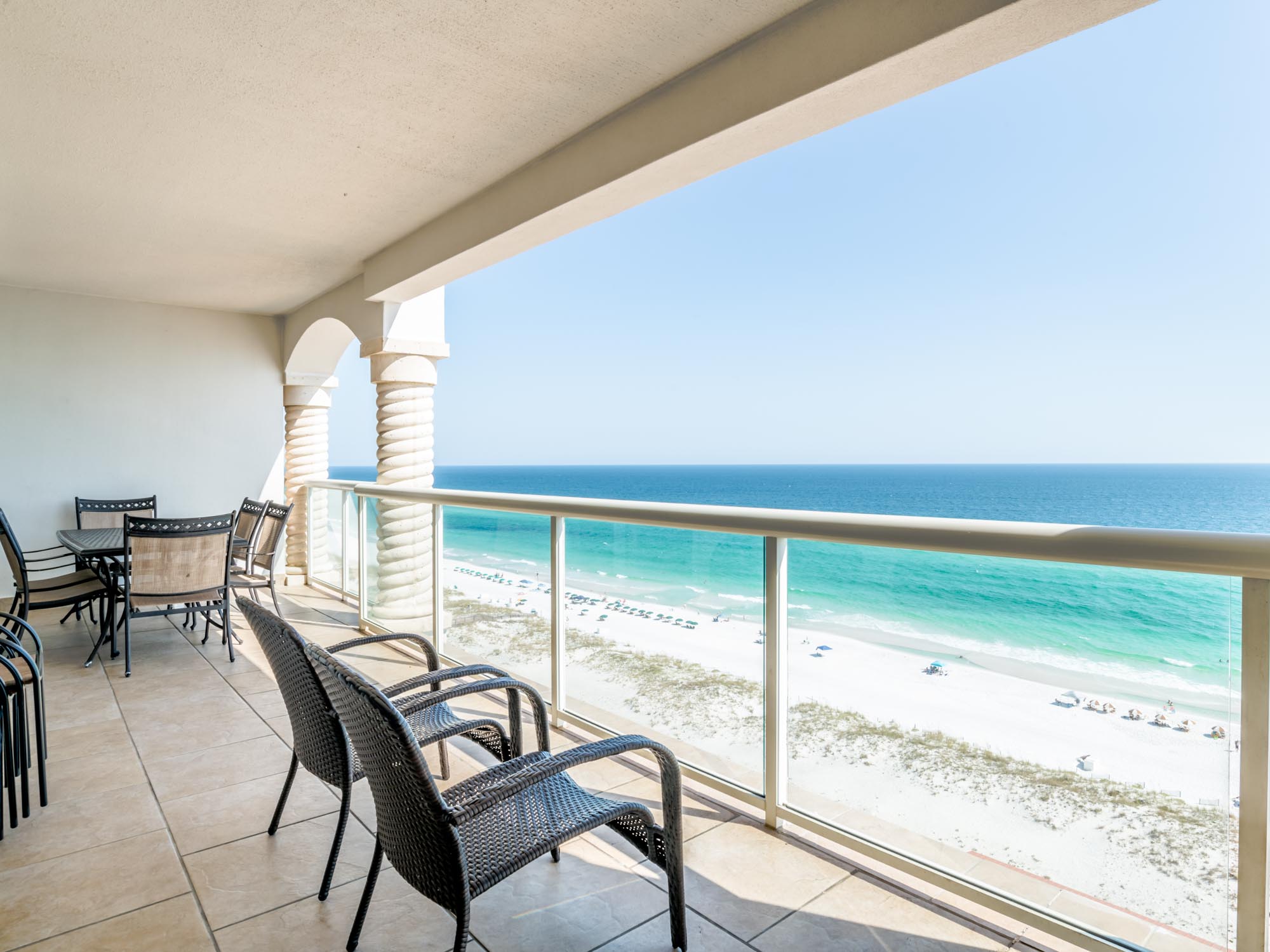 1. Beach Club 1202C
Looking for a spacious condo with Gulf views? Beach Club 1202C is the place to be this holiday season! This three-bedroom condo has enough space for nine guests and plenty of upgraded luxury amenities to make your holiday vacation a dream come true. A nicely appointed kitchen, comfortable living room, and an oversized balcony are yours to enjoy. Plus, you also have a private grill and plenty of space to put a Christmas tree.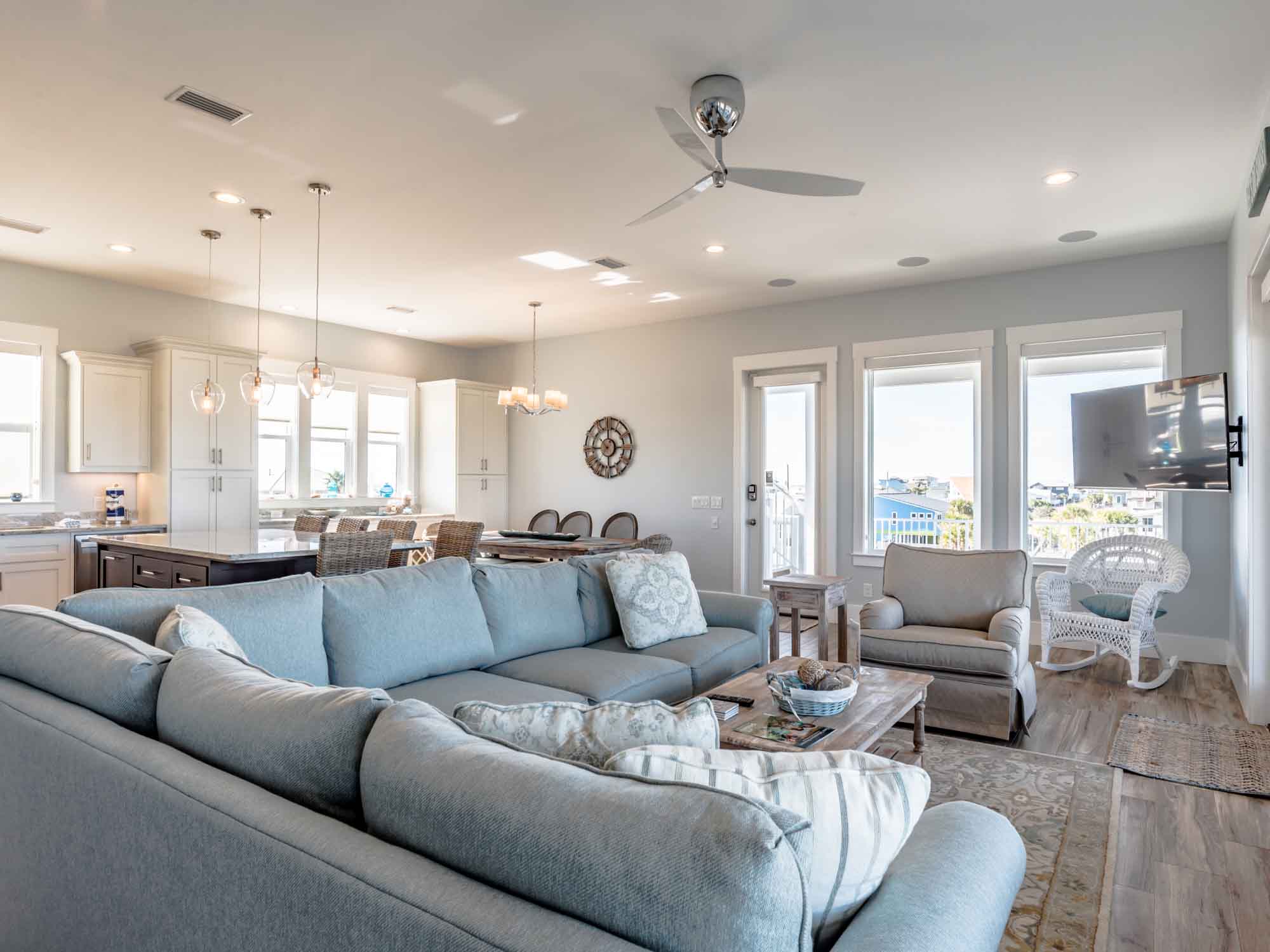 2. She Sells Seashells
Or, for those of you traveling with family this holiday season, make She Sells Seashells your home for the holidays. Five bedrooms and three and a half bathrooms can accommodate 15 guests with ease. This home has a rooftop deck that offers 360-degree views of the Gulf and the Sound along with its own private pool. The balconies also come fully furnished so you can enjoy a cozy morning with a hot drink while you take in the gentle sea breeze.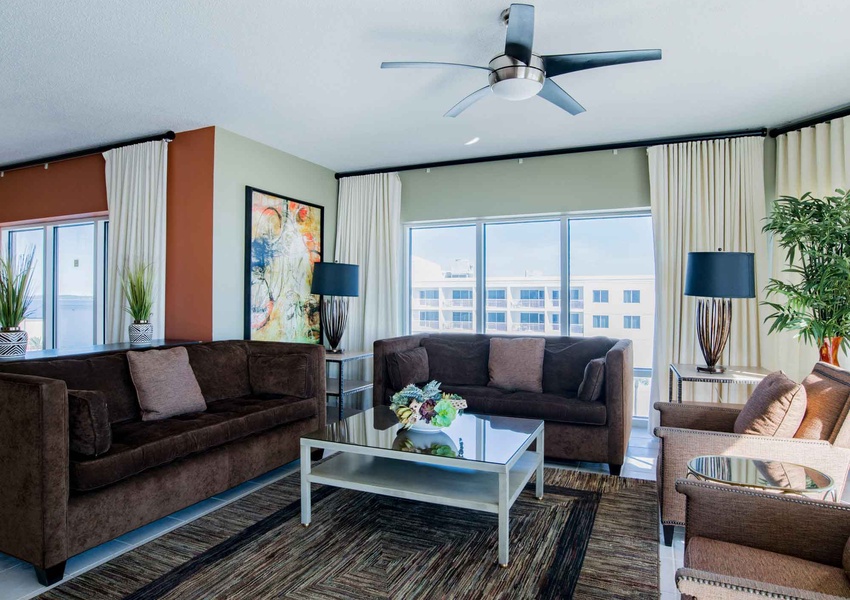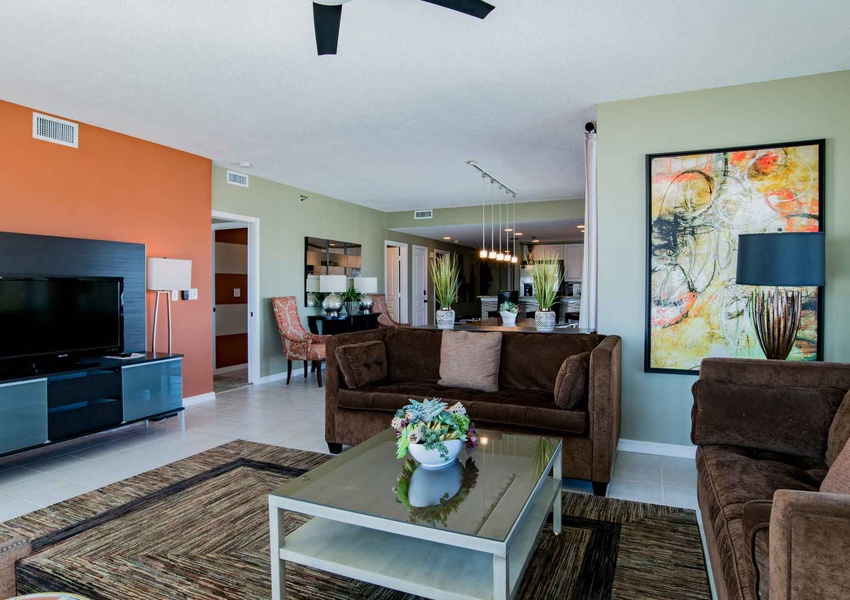 3. Emerald Isle 501
In addition, be sure to check out Emerald Isle 501. We love this three-bedroom condo for its cool art deco interior design and modern furnishings. Plus, views of the water are visible from the master bedroom and living room, and up to eight guests have plenty of space to spread out. Guests at Emerald Isle also enjoy access to two pools, a fitness center, and more.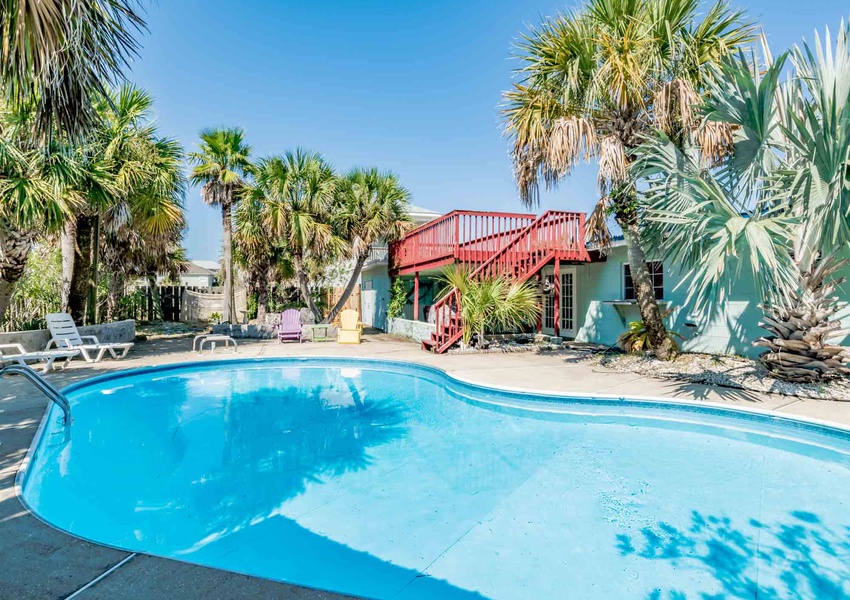 4. Sol Mate
Sol Mate is one of our most popular vacation homes in Pensacola Beach, and we just know it won't be available for a holiday vacation in Pensacola Beach much longer! This is a smaller three-bedroom home, with room for eight guests, but don't let its size fool you. This comfortable home boasts a private pool and a short walk to the beach so you can catch some rays all day long. It is also pet-friendly to dogs 25 lbs and under, so your furry friend can come join you on a beach vacation.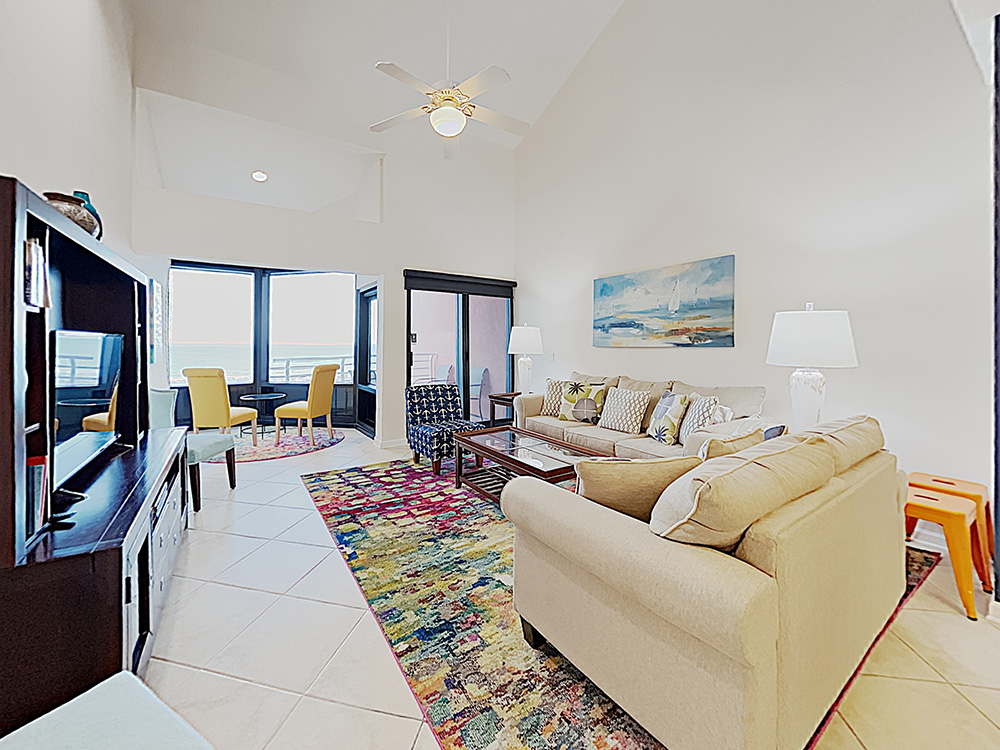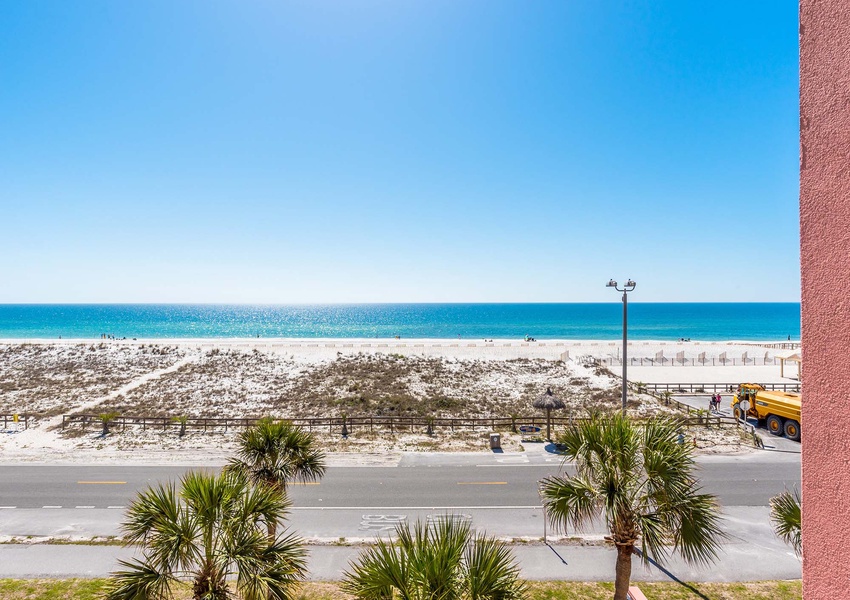 5. Palm Beach Club 236
Lastly, be sure to check out Palm Beach Club 236 for your next vacation. This condo sits on the west end of Pensacola Beach, near Fort Pickens, and offers a peaceful waterfront getaway. Palm Beach Club 236 faces the Gulf from just about every room in the house and offers up spacious accommodations for eight. A split level floor plan separates one guest bedroom from the rest on the second floor, but this just ensures that you have additional privacy. Enjoy all of the comforts at home while relaxing at the beach on your vacation!
For something fun to do during your holiday vacation in Pensacola Beach, explore Downtown Pensacola's Winterfest. The event is still continuing on safely this year; festival-goers can board the Polar Express Tour, meet Santa, try a new Cajun Christmas, and more.