Holiday Parties on the Beach ~ The Southern Scoop's Area Highlight
Now that Thanksgiving is behind us, we're gearing up for Christmas and New Year's. Fortunately, there are numerous holiday parties on the beach happening across our areas! Catch fireworks over Pensacola Beach or send 2018 off in style in Orange Beach. Check out some of our favorite December events to help you stay in the holiday spirit for the remainder of the year!
Pensacola Beach
Kick off the festivities on Pensacola Beach with a lighted boat parade on December 1st. The parade begins at 6:30 PM, with a pre-show party for kids at 4 PM. If you're hanging out at Little Sabine Bay, then you'll be right on time for the parade. Those watching from Quietwater Beach will see the procession swing by at 7:30 PM. Look out for Santa on the lead boat!
The next day, on December 2nd, the annual Surfing Santa Beach Parade takes place down Via De Luna Drive from 2-3 PM. Thousands of spectators gather every year to watch Santa Claus make his way down the streets of Pensacola Beach atop a Pensacola Beach firetruck! You definitely don't want to miss out on this.
Meanwhile, if watching fireworks on New Year's Eve is your thing, then you'll love the fireworks display on Pensacola Beach! Keep your eyes trained on the skies on December 31st at 8 PM for this stunning show. The fireworks take place right over the Santa Rosa Sound, so cozy up on the boardwalk as you say goodbye to 2018!
Destin
It wouldn't be Christmas in Destin without a celebration on the harbor! The 31st Annual Holiday on the Harbor is one of Destin's most popular holiday parties on the beach. This annual event takes place on Monday, December 10th from 12-6 PM. Festivities include a visit from Santa Claus from 12-4 PM, followed by a special performance of The Nutcracker. The parade begins right at 6 PM, so grab some hot chocolate and a blanket and get ready to watch Destin's fleet cruise through the East Pass in their best Christmas decor.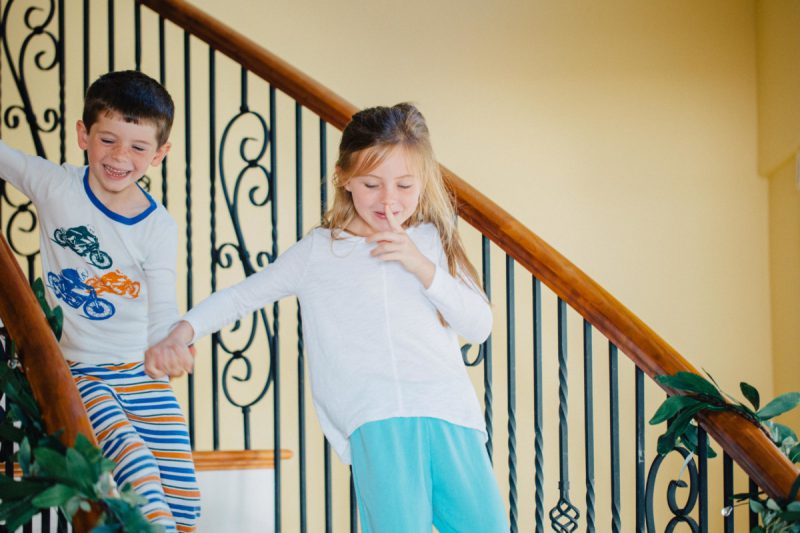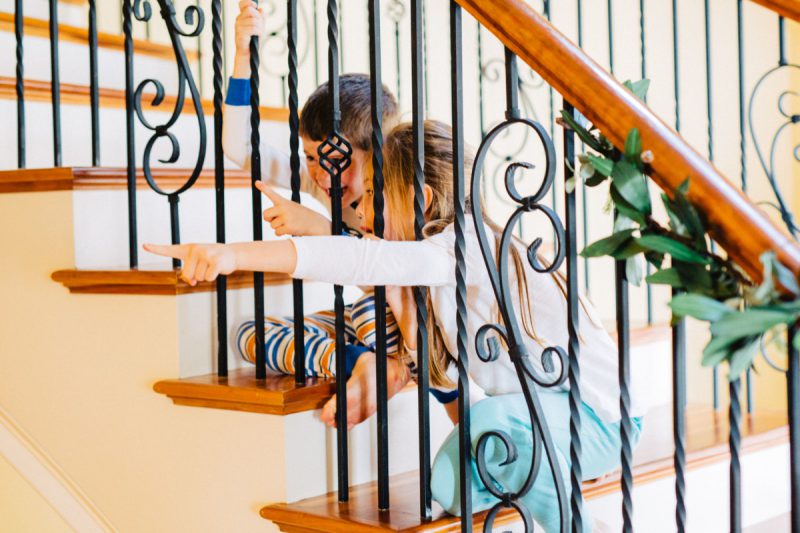 Coastal Christmas takes place at Grand Boulevard every day until January 1st. The shopping center will be decorated with festive decor and beautiful white Christmas lights. An array of Christmas trees will be on display through Christmas as well! Also, each weekend between November 23rd and December 15th you can enjoy horse-drawn carriage rides through "snow" and singing along to Christmas carols in Grand Park. Don't forget to get your picture taken with Santa and Mrs. Claus in the afternoons!
If you still need Christmas accommodations in Destin, then we recommend Already There. This spot is one of our favorite vacation homes in Destin! This seven bedroom home comfortably sleeps 25 guests, so it's perfect if you're traveling with the whole family. Boasting three stories, luxurious finishes, and some of the most incredible views around, this home won't be available for the holidays much longer!
Orange Beach
What isn't happening in Orange Beach this holiday season? For starters, there's the 7th Annual Merry Market Expo. If you're someone who likes to give homemade gifts, then this arts festival is the perfect chance to score a unique gift for that special someone. The expo takes place December 7th-8th, so you have plenty of time to find the perfect gift. Also on December 8th is a Jingle Jubilee Kids Craft Day, a free DIY event at The Wharf designed to spark your kids' creativity. The event runs from 12-4 PM. Who knows; you may leave with a handmade Christmas tree ornament or a present to tuck under the tree!
For the entire holiday season, The Wharf transforms into an ice skating rink designed to spark those Christmas memories. The rink is open to the public and skaters of all ages! Guests can skate for just $10 a day. The rink is open daily from November 16th to January 13th, with varying hours in between. Visit here to learn more about different hours on different days.
Also taking place in Orange Beach is the annual "Reelin' in the New Year at The Wharf" party! Held on December 31st from 5 PM – 12 AM, you won't want to miss out on this. Say hello to 2019 in style, with live music and activities for attendees of all ages. Stick around for the marlin drop at midnight along with a stunning fireworks display!
Our top pick in Coastal Alabama for your Christmas stay is Caribe Retreat, a Gulf Shores vacation home that's truly unlike any other. Gulf Shores and Orange Beach are so close together that no matter where you stay, you're just minutes away from the fun. Caribe Retreat is ideal for the whole family, boasting anywhere from 8-32 bedrooms and accommodations for 20-80 guests. Bring both sides of the family together for an unforgettable Christmas and New Year's celebration! This luxury vacation home rests right on the water, so you'll be enjoying dazzling views all vacation long.
Be sure to visit our event calendar for more holiday parties on the beach! We've got you covered from Panama City Beach, Florida, to Gulf Shores and Fort Morgan, Alabama. Thank you for being a part of the Southern family, and we'll see you next month with another Southern Scoop!