Gulf Shores Vacation Homes for the Holidays ~ Southern Vacation Rentals
We may have several months until the holidays are here, but that doesn't mean you can't start planning! The holidays will be a great time to get together with family, especially if you haven't seen your family in a while. Fortunately, our private homes are the perfect setting for you to enjoy a socially distant getaway with your family during the holidays. And don't worry, we've got something for every size group! Whether you're keeping it small with just a few family members or wanting to get together with grandparents, aunts, uncles, and cousins, our beach homes are perfect for you. Check out some of our favorite Gulf Shores vacation homes for the holidays, and book with us today!
Thanksgiving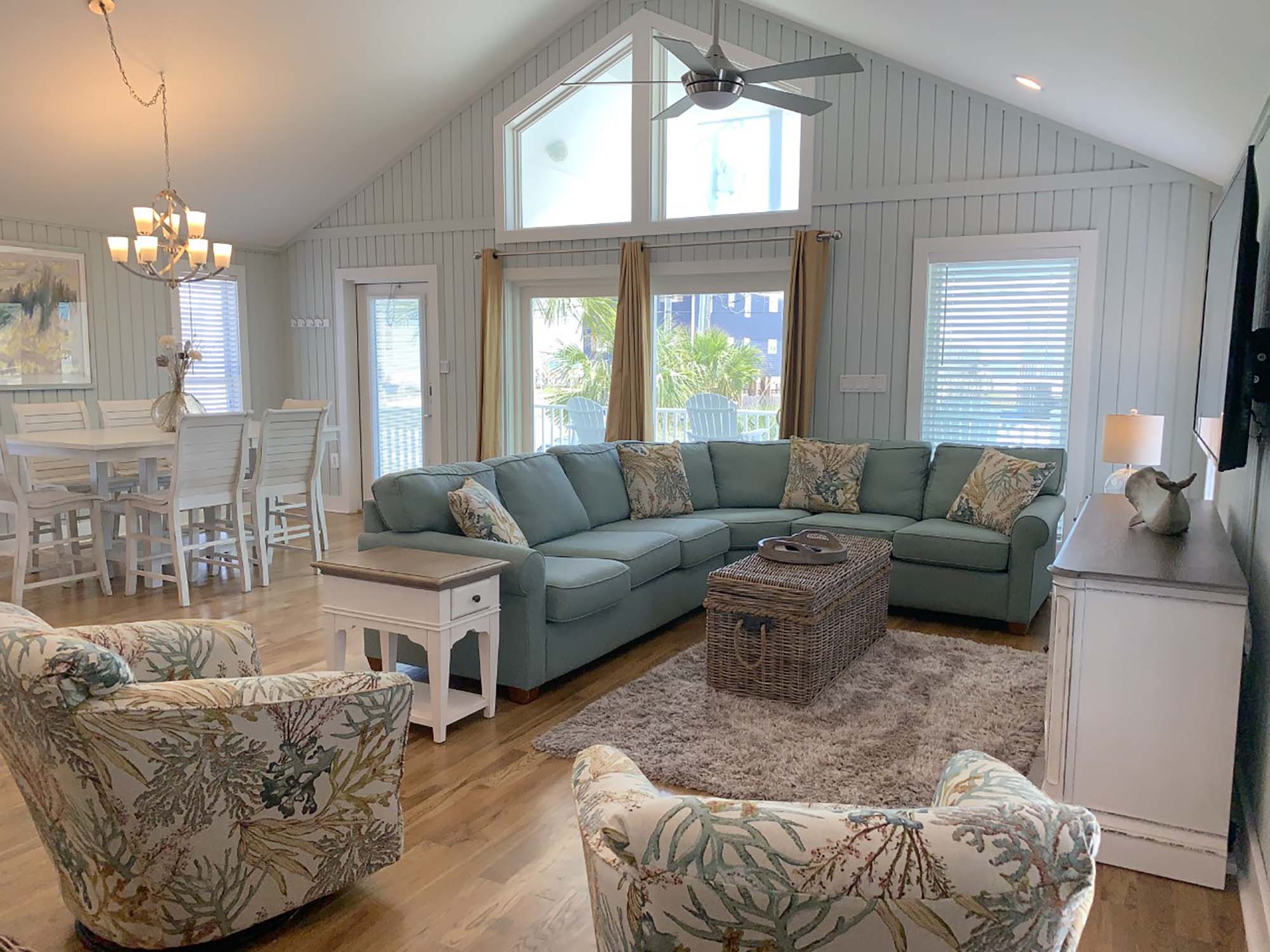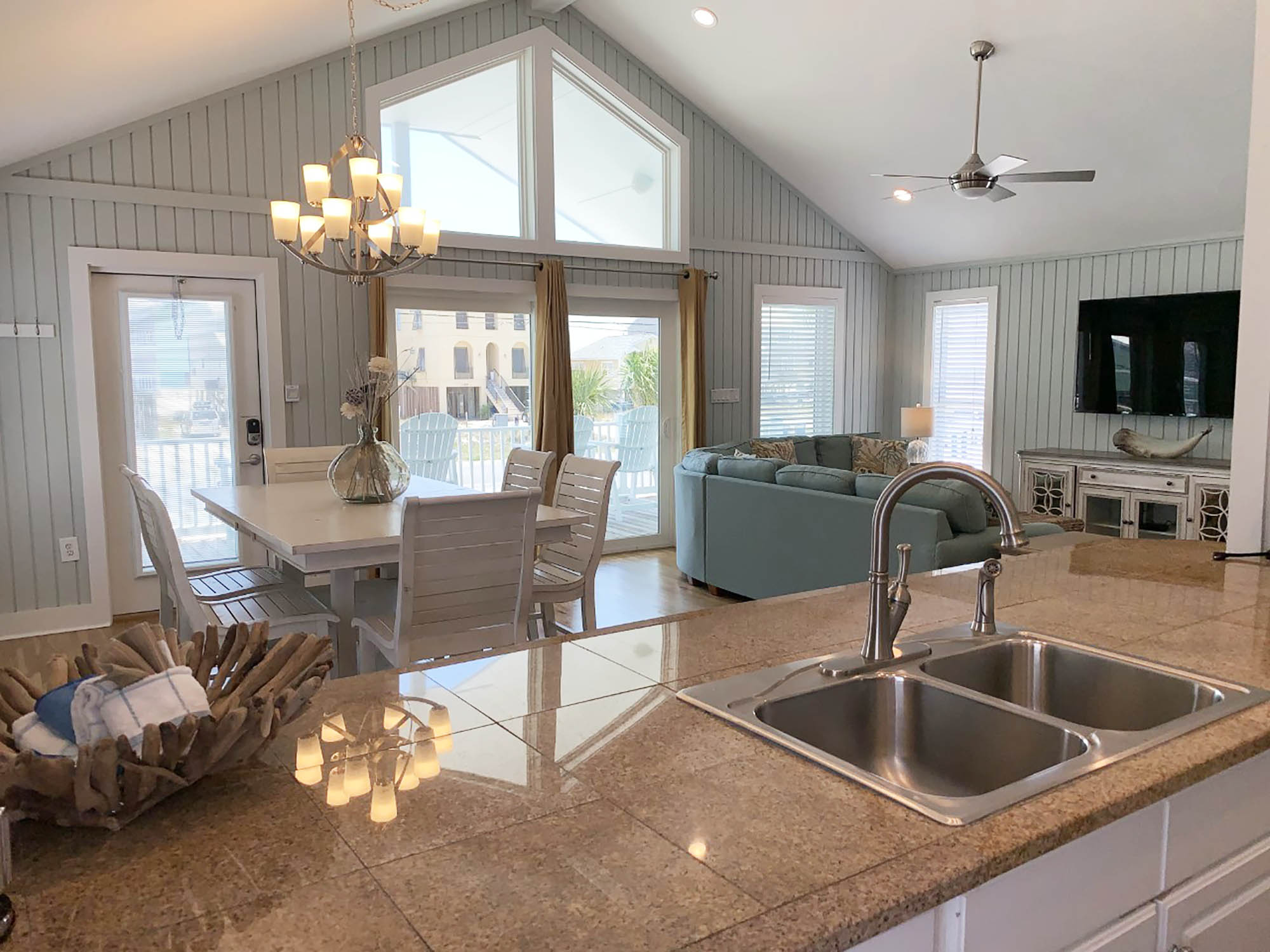 You will "4 Shore" want to book this Gulf Shores vacation home for the holidays! Located just a block away from the beach and complete with its own private pool, this is the perfect place to gather for Thanksgiving. There is enough room for 11 guests here, so you'll have plenty of room for mom, dad, grandma, and grandpa. Not to mention, the weather in Gulf Shores is still fairly mild in November, so after a day of preparing your feast, you'll still have time to go enjoy the beach.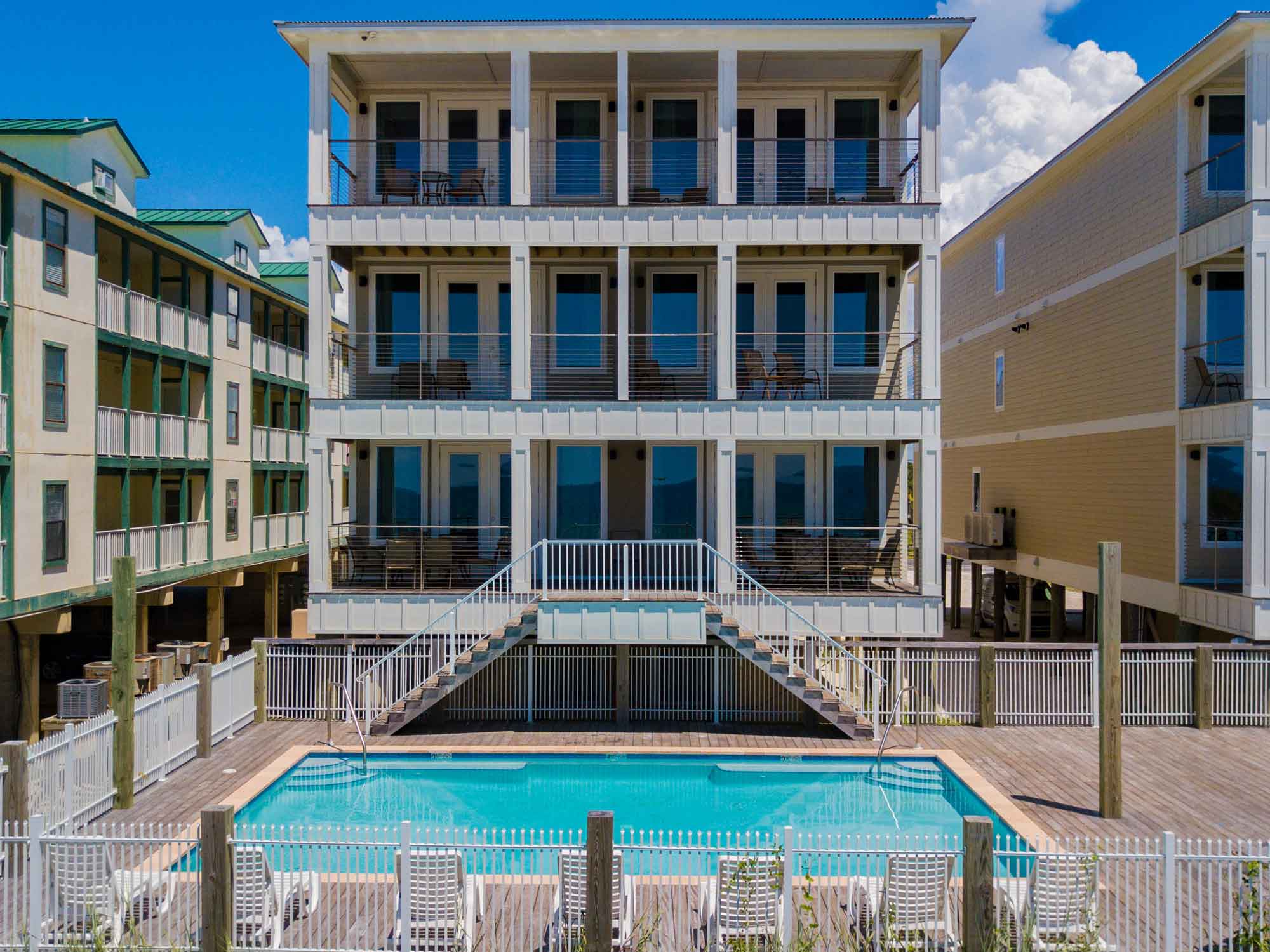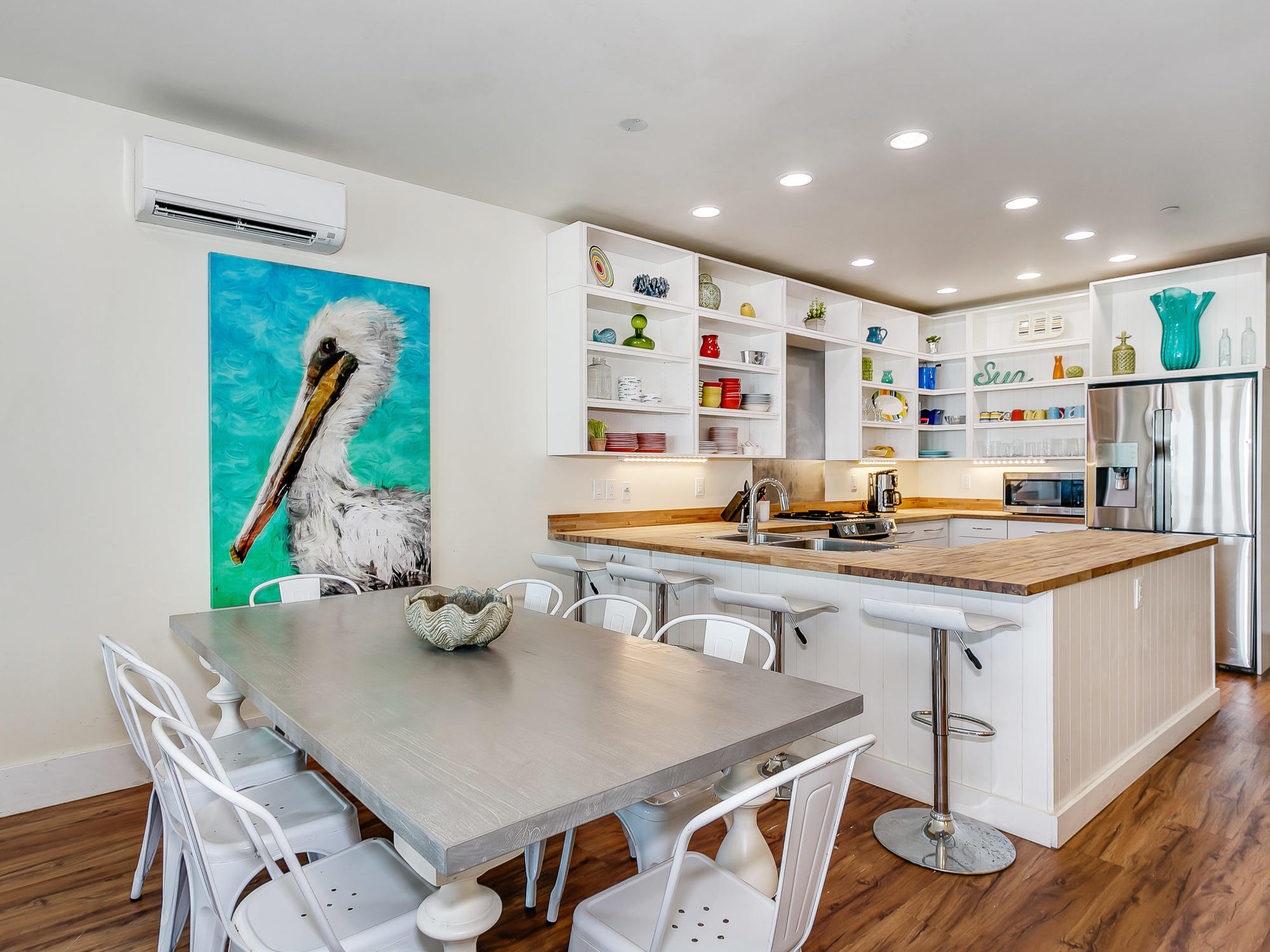 Or, if you're looking for somewhere that can host a larger group, our Caribe West C home is the option for you. This incredible 16-bedroom home has two sides, so eight bedrooms and eight and a half bathrooms per side. In total, it can sleep up to 40 guests. This home is great for extended families who are looking to get together for Thanksgiving, or if you're looking to book a family reunion for the holidays. When you book Caribe West C as your Gulf Shores vacation home for the holidays, you'll have two kitchens, a private pool, private gas grill, and so much more to enjoy.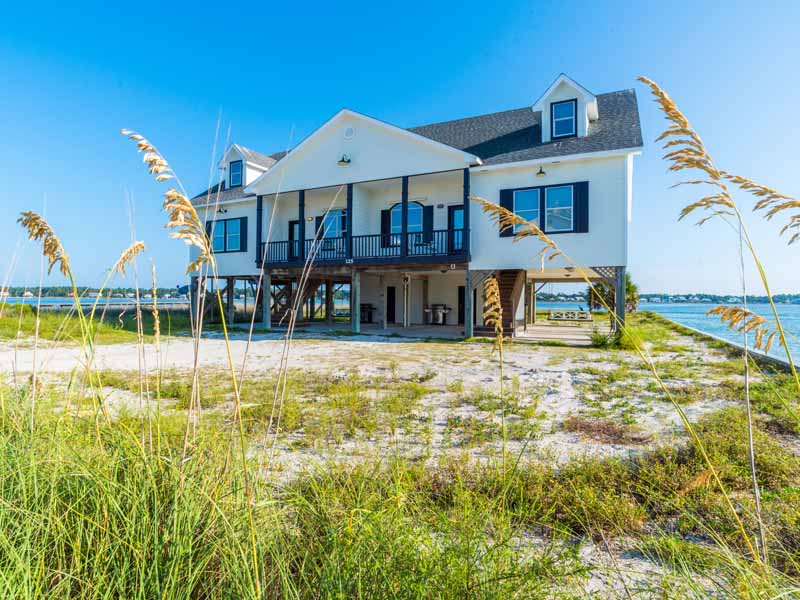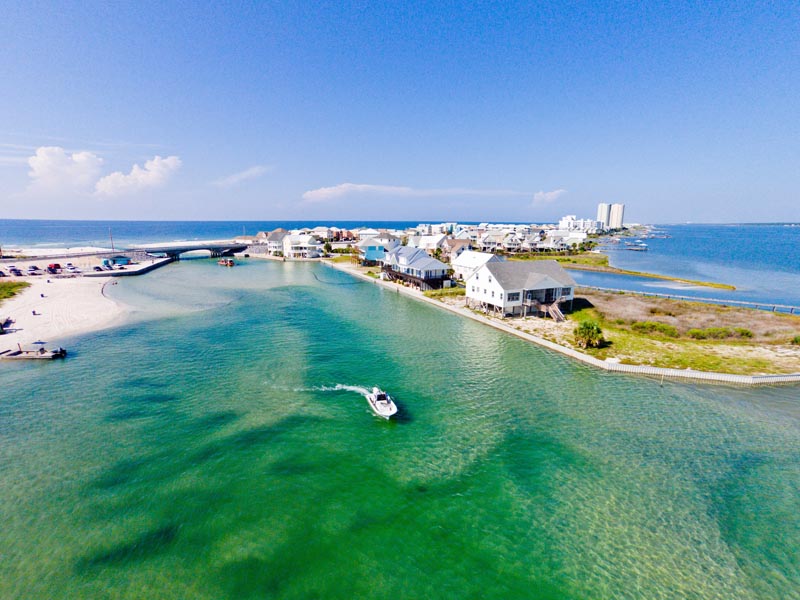 Muskoka is another A/B home that we think would be perfect for your trip to the beach this holiday season. In total, this home has six bedrooms, six bathrooms, and room for 20 guests. Muskoka C is located in the Lagoon Pass neighborhood and has access to a private beach so you can enjoy some sunshine and white sand as a way to unwind and relax. You'll also find access to a boat dock, ramp, and trailer parking for your boat. Simply put, this is the perfect place to get away with family for the holidays!
Christmas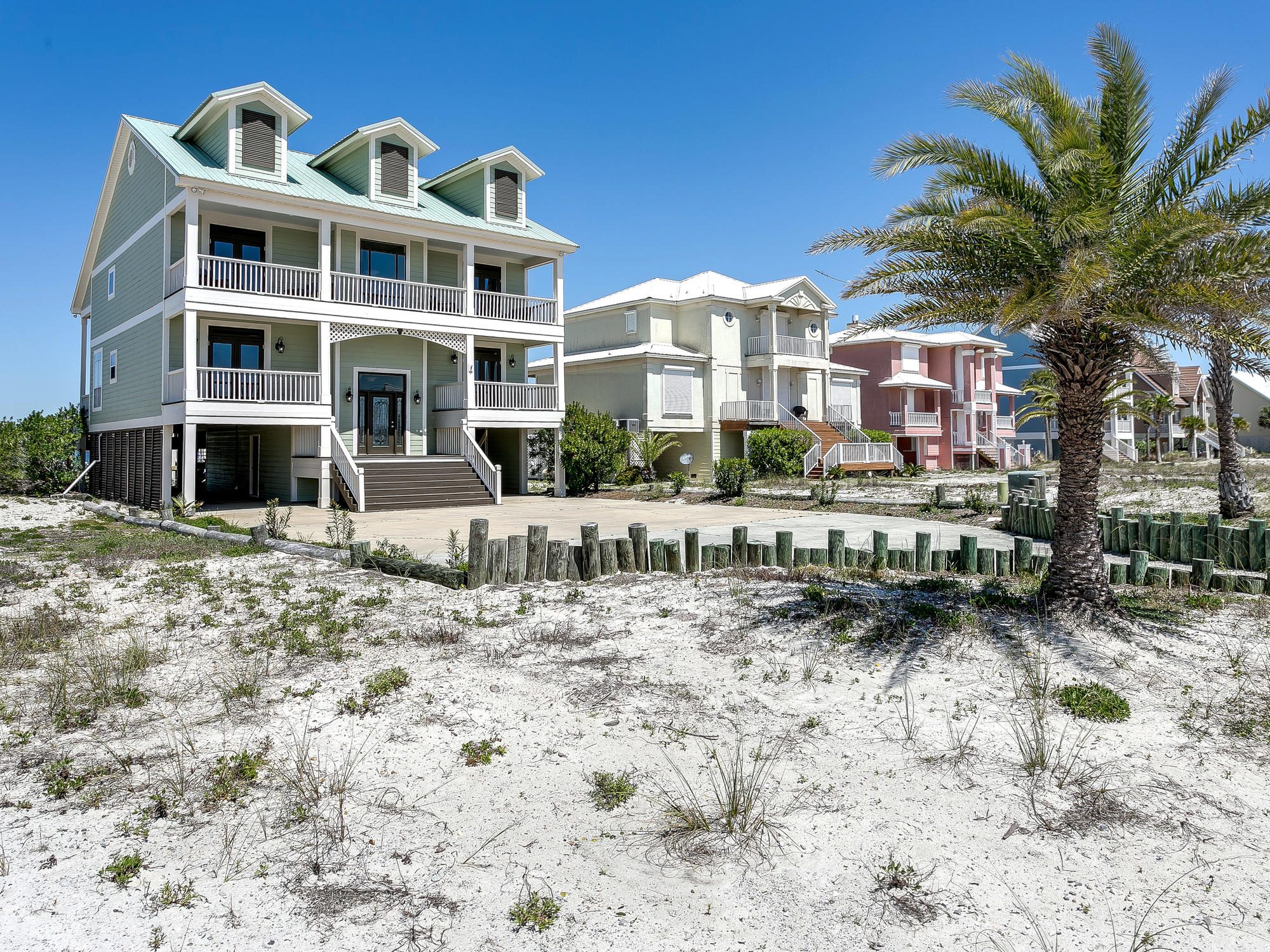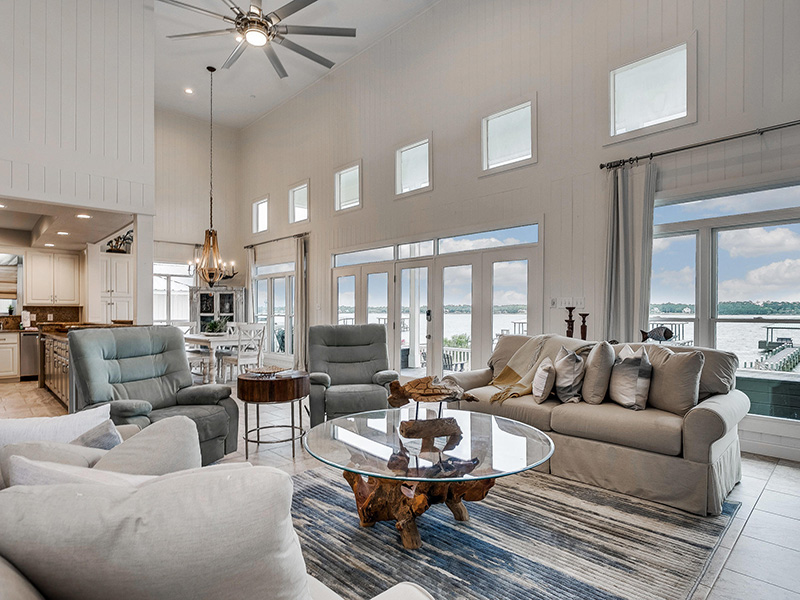 With its large floor-to-ceiling living room windows and high ceilings, A Shore Sign has the perfect setting for Christmas. It's certainly one of our favorite Gulf Shores vacation homes for the holidays! Bring along your entire family here, since this four-bedroom home can sleep up to 12 guests. You'll love adding your own spin on the coastal decor for Christmas; there is plenty of room to string along some lights, add garland, and even hang a wreath on the door while you're here. In addition, the large outdoor patio deck is the perfect place to enjoy some hot cocoa while watching the sunrise over the waters. What more could you ask for on vacation?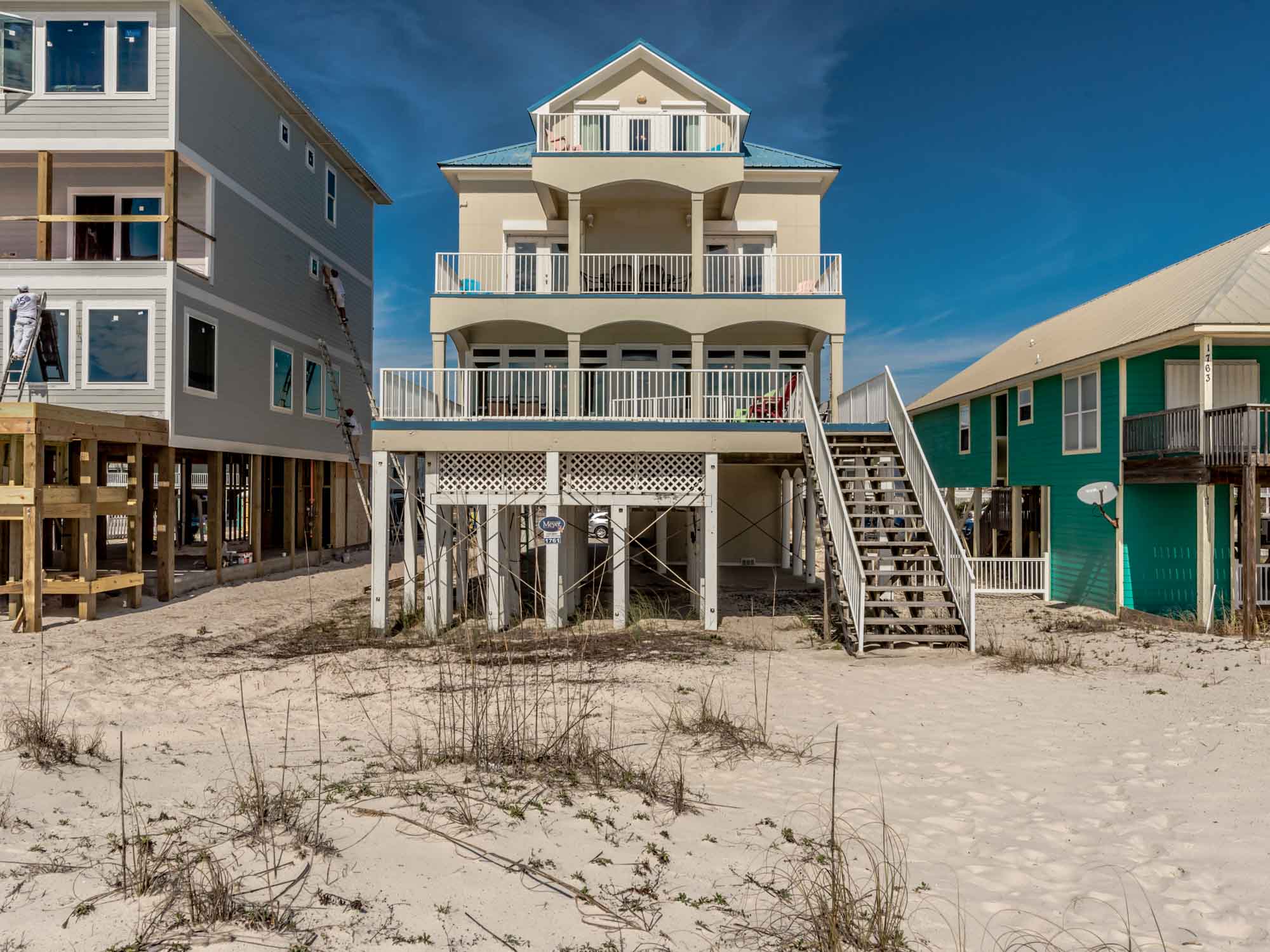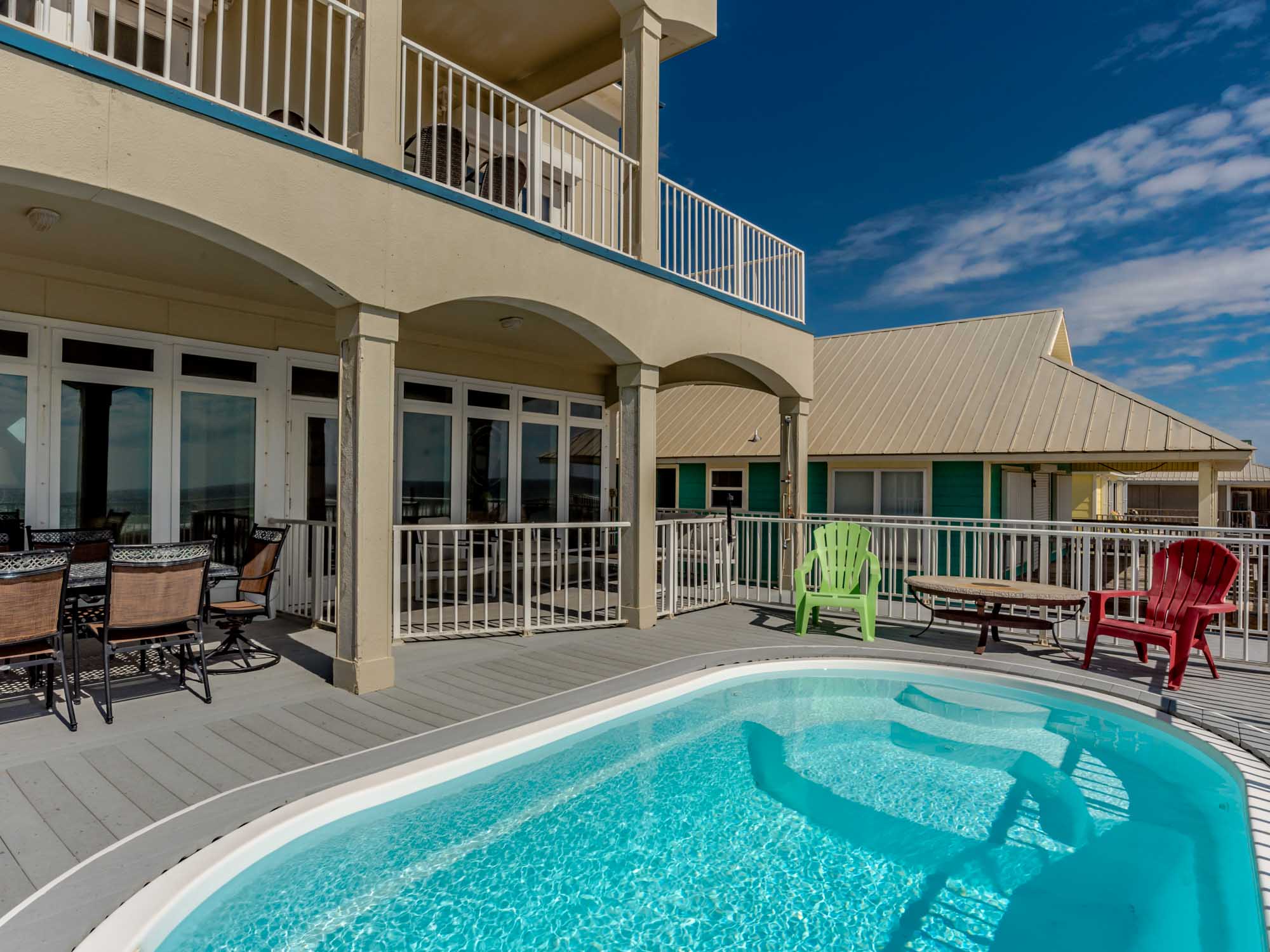 If you're looking for a beachfront home to celebrate Christmas (and even ring in the New Year), then Bella Bleu is the perfect choice for you. Not only does this immaculate seven-bedroom home have enough room for 20 guests and breathtaking views, but it also has a private pool and upgrades to make your vacation here truly memorable. When you're done unwrapping presents in the morning, you'll love heading out onto your own private beach to enjoy the white sand and blue water. Don't forget the sunscreen in December!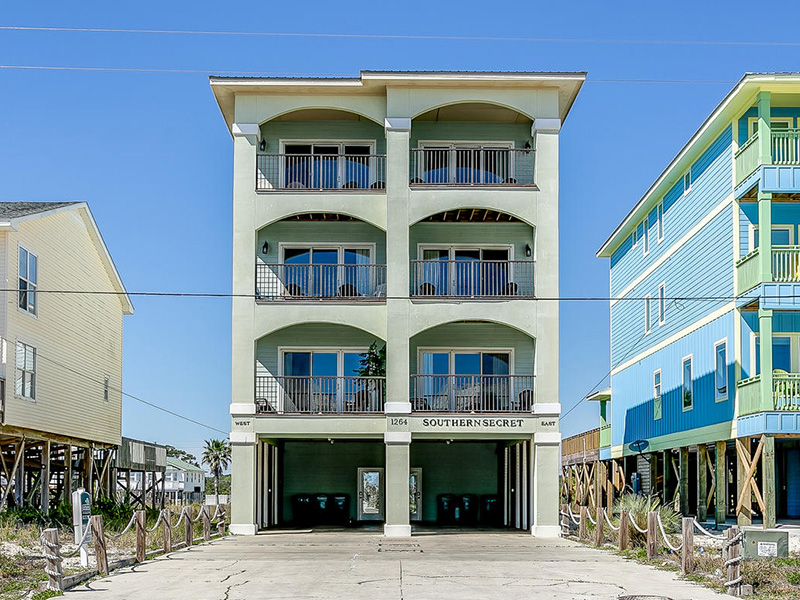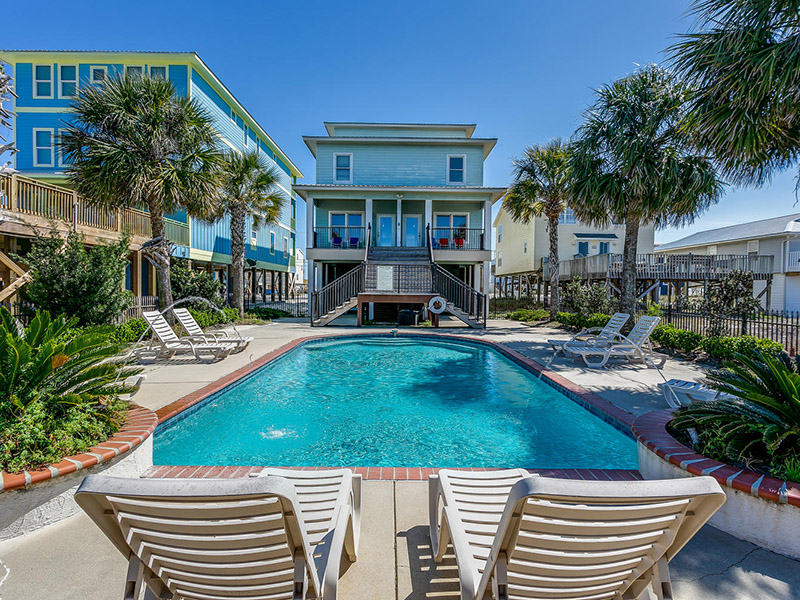 Can you tell that we love a two-sided home when it comes to family vacations? Southern Secret West & East was designed with families in mind, as its east and west sides are exact duplicates of each other and offer the perfect amount of space for adults and kids to have their own place to unwind and have fun. In total, this home has eight bedrooms, eight full bathrooms, and enough room for 24 guests. It's also just across the street from the beach and even has its own private pool. Don't pass up the chance for Southern Secret West & East to become your new home for the holidays!