Group Travel to Our Gulf Coast Vacation Rentals: What You Need to Know!
A lot of detail goes into planning a vacation with a group. Each person has their own experiences and opinions to share which can make finding the perfect rental a challenge. Not only that but deciding how to fill your stay with fun can also take time to figure out. Lucky for you, we have developed a couple of tools to help solve this problem and make travelling with a group of any size a breeze. Each vacation starts with searching Gulf Coast vacation rentals until you find the right one. Continue reading to discover how our team has worked to assist you in checking this off your list.
Search Criteria
As you begin your vacation rental in Florida or Coastal Alabama search, you may look for properties that match a certain criterion. For example, you might need a vacation condo in Gulf Shores with a gorgeous view and room for 8 guests. Because of the way we have set up our website, we make it easy for you to search exactly what you are looking for. You can search rentals via how many beds you need, the dates you are interested in, and even amenities that may be important to you. Not only that, but we are also constantly updating our website with new properties every week. So make sure to continue to check back and see if the perfect vacation rental just opened up for you and your group. To look through our inventory, click here!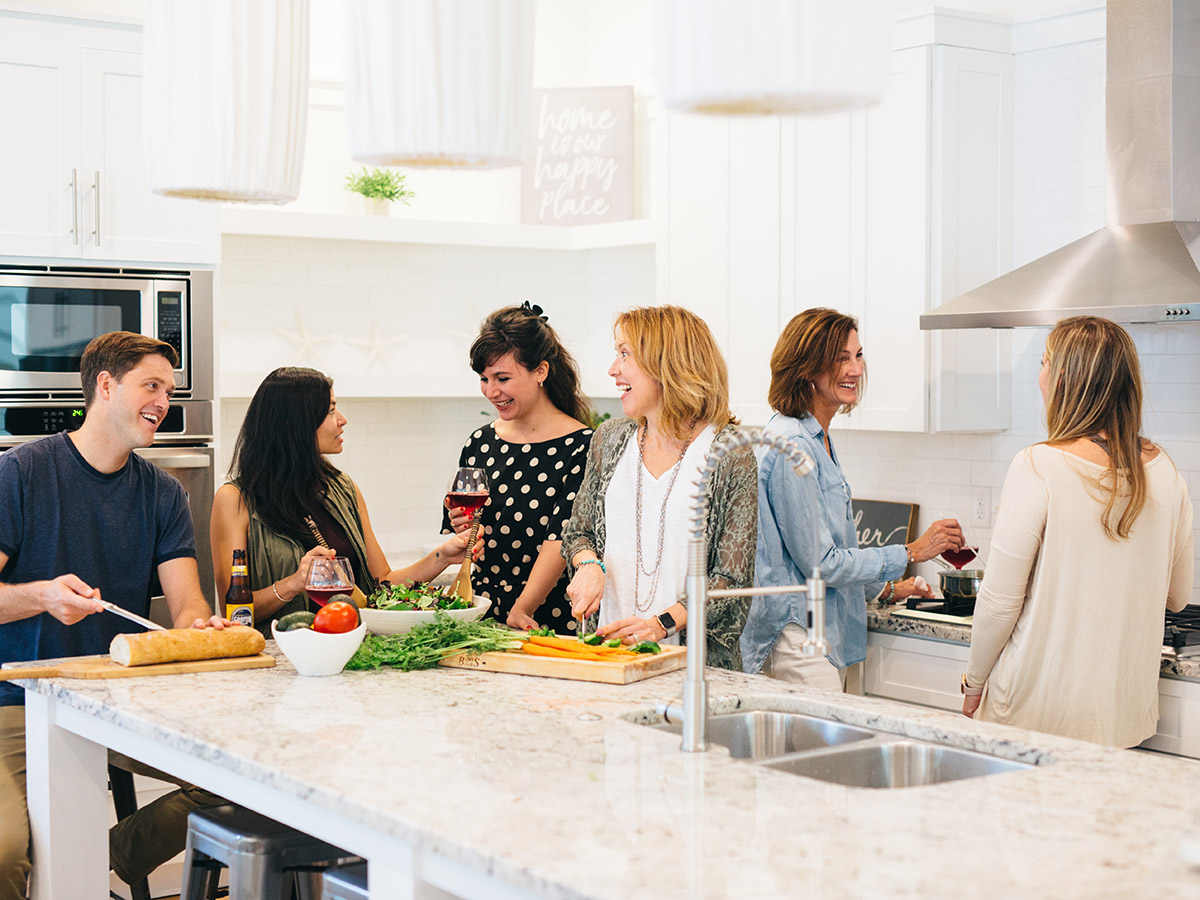 Split Cost Calculator
Once you find a property that interests you, you can insert the dates you are hoping to visit, and a button will pop up called Split Cost Calculator. This tool is for those who are hoping to split the cost between a group of people. You have the option between splitting with a group of friends and even multiple families. This takes away the headache of manually figuring out how much each person owes for the stay.
Share With Your Friends or Family
Once you pick your property, choose your dates, and ensure each family is paying a fair amount, you can share it with others! Simple insert your dates, notice the dates are then added to your URL, copy and paste the link into an email or even text message to share. This makes it easy for other travelers to see exactly what you see and plan accordingly.
Gulf Coast Guide & Southern Perks
When it comes to planning excursions, dining reservations, and more, we have also got you covered there! Our Gulf Coast Guide lists our favorite adventures, dining options, leisure activities, and even Ecotourism opportunities in every area along the Gulf. Not to mention, we also have Southern Perks partners who offer deals and discounts on local businesses.
Book your stay at one of our Gulf Coast vacation rentals today! It is the perfect time of year to start planning for a 2022 vacation. Pack up your crew and head on down to the beach.