Gulf Coast Vacation Homes with State-of-the-Art Kitchens
One very important feature to pay attention to when searching for the perfect accommodations is the kitchen! If you are traveling with kids or a large group, having a spacious kitchen can really come in handy when preparing snacks for the beach, coastal cocktails, holiday dinners, or even to warm leftovers from a delicious restaurant in the area. Gulf Coast vacation homes with state-of-the-art kitchens are especially important to the guests who like to visit for more than a couple of days or even weeks. Cooking in your vacation home in Destin, 30A, or Pensacola Beach is a great way to participate in Ecotourism and even help stretch out your vacation budget while visiting. We have an extensive inventory of Gulf Coast vacation homes with luxury kitchens, and we are even adding new properties to our website every week! For now, we have listed a few different rentals below each with stunning décor, spacious kitchens, a separate dining area, and so much more!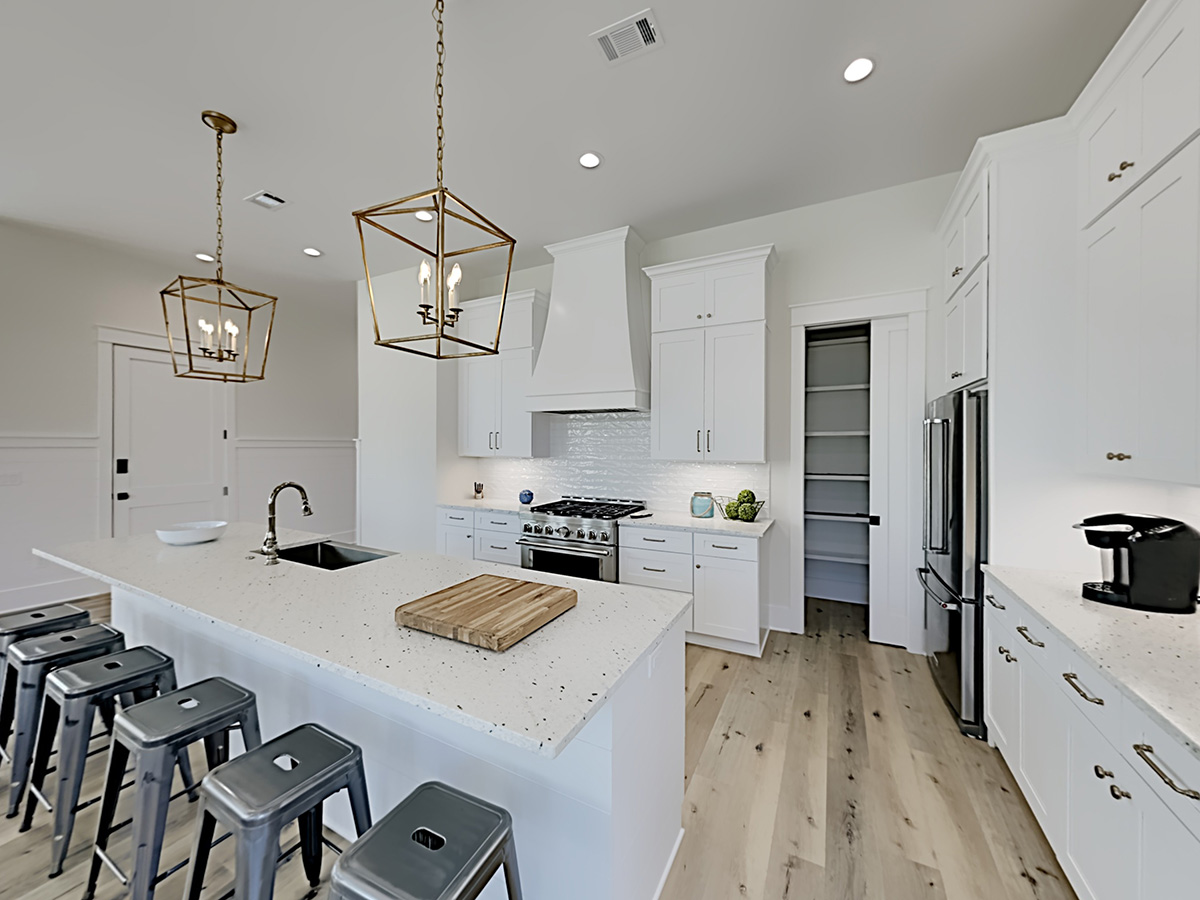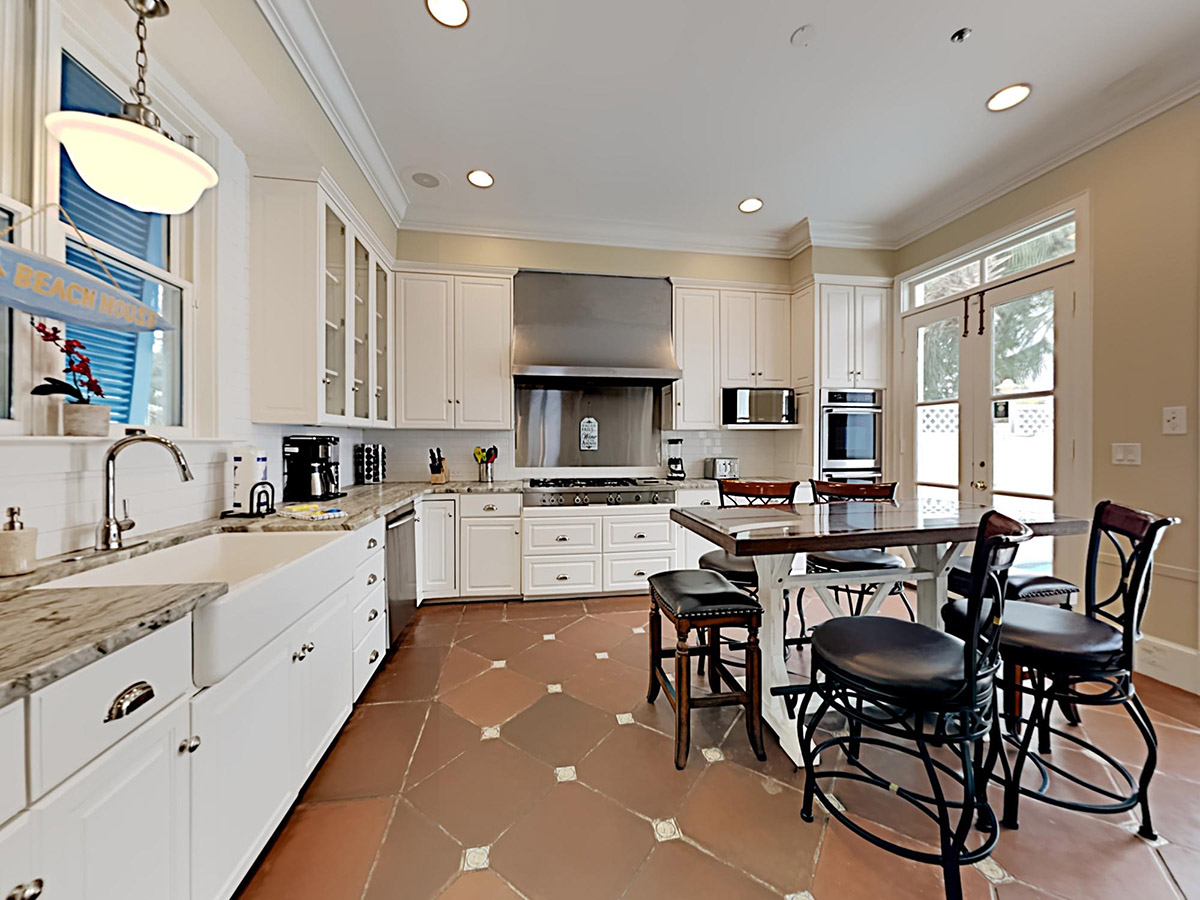 Better on Betty in Blue Mountain Beach, FL
This 30A vacation home includes five bedrooms, three and a half bathrooms, and space for 10 guests. It features a less than 5-minute walk to the beach and incredible amenities including a private pool! The kitchen is adorned with sleek appliances and smooth granite countertops. Not to mention, the separate dining space offers a grand dining table with enough seats for 8. This provides the perfect spot to enjoy a family-style meal while reflecting on your days spent in the sun. Located in Blue Mountain Beach, Better on Betty is just a short drive away from tons of area excitement. Drive through each community on 30A to enjoy the unique architecture, dining options, and picturesque surroundings.
Bare Feet Retreat in Destin, FL
Spanning over 4,300 square feet, this Destin, FL vacation home features six bedrooms and five and a half bathrooms. The spacious floorplan allows accommodations for 16 guests. Bare Feet Retreat is a luxury rental located just steps from the beach and includes amenities such as a private pool heating available for a fee. You even get partial views of the water from certain rooms in the home. Its full kitchen comes equipped with all the appliances and utensils necessary to prepare a home-cooked meal for your family. The separate dining space is the perfect spot to host a dinner party, play board games with your kids, or relax with a beach-inspired cocktail.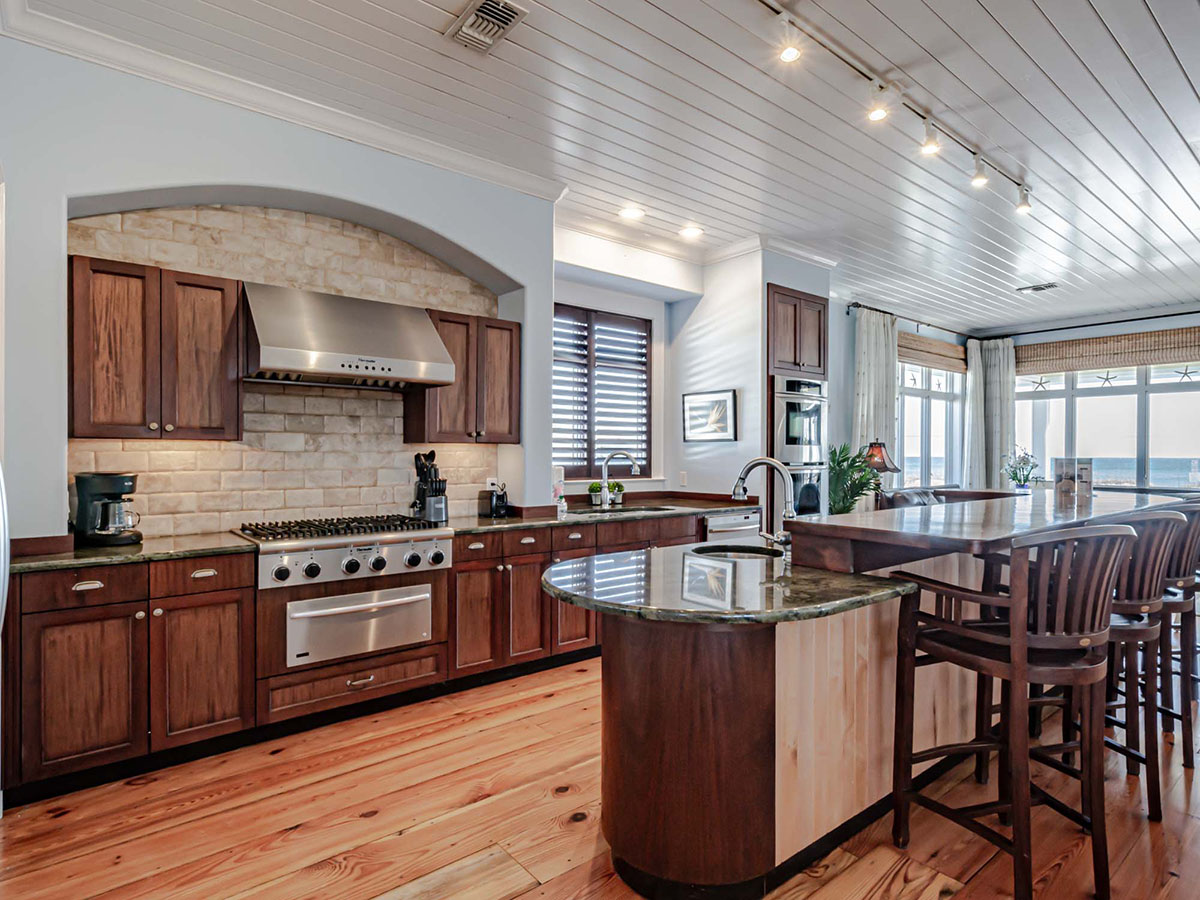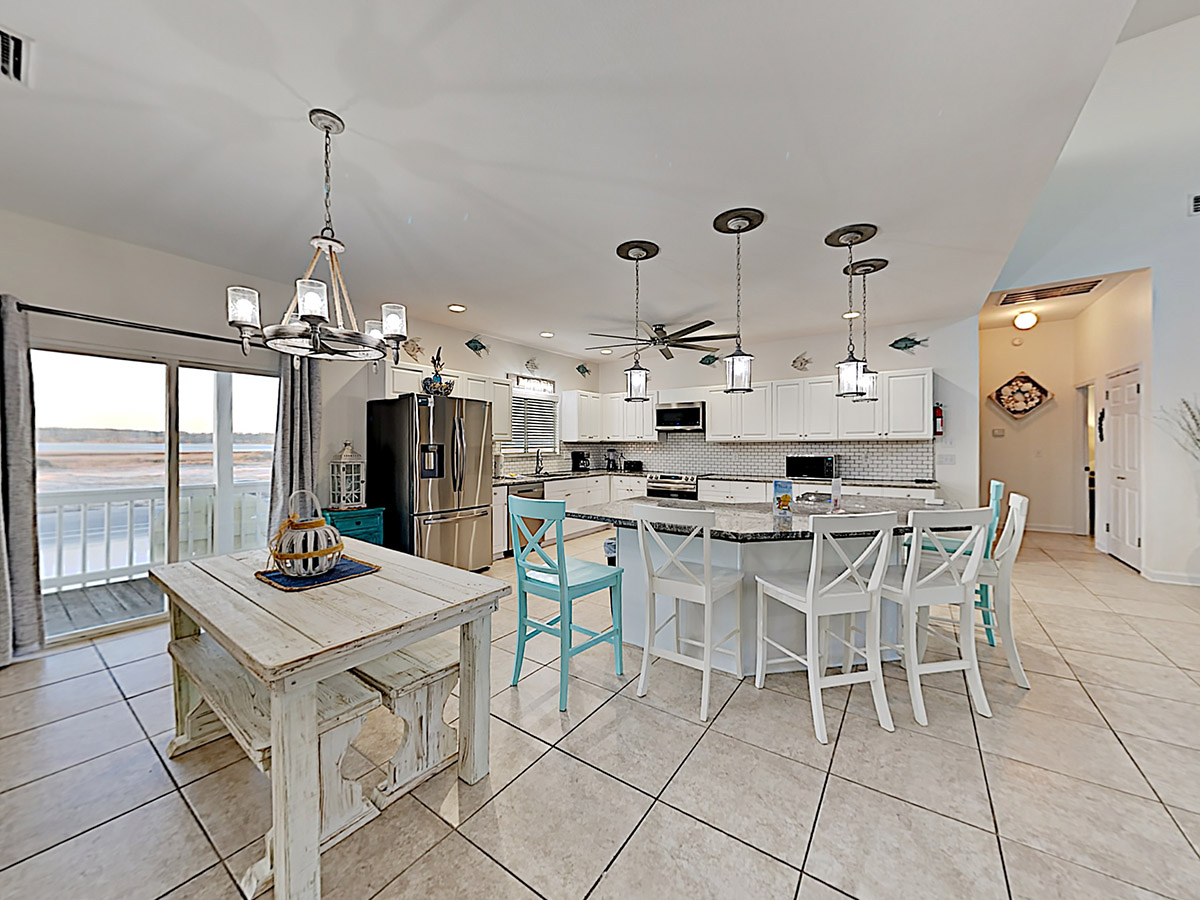 La Casa Fole' in Pensacola Beach, FL
Escape to the shores of Pensacola Beach and stay in La Case Fole'. This luxury vacation home in Pensacola Beach can host up to 17 guests. With four bedrooms and three full bathrooms, each member of your crew will have plenty of space to unpack. Not to mention it offers a myriad of amenities to enjoy including a private pool, private hot tub, and more. The kitchen boasts stainless steel appliances, granite countertops, a wine cooler, and even a free-standing ice maker. The private gas grill is also sure to come in handy. With only a couple of steps between you and the beach, we are confident this rental is going to be your new favorite vacation spot.
Sand Dollar in Gulf Shores, AL
This vacation home in Gulf Shores, AL is a coastal dream! Pack up 18 of your closest friends or family and enjoy a luxury vacation in this beachfront rental. Sand Dollar offers four bedrooms, five full bathrooms, a private pool heating available for a fee, and gorgeous views of the Gulf of Mexico. Enjoy preparing a family dinner, lunch for the kids, or a decadent dessert while also glancing over at the beautiful water. Make sure to utilize the private charcoal grill and whip up hamburgers and hotdogs one night during your stay. Gulf Shores, AL is also home to tons of area activities making it the perfect spot for large groups traveling with kids of all ages.