Spring Break on the Gulf Coast ~ Southern Vacation Rentals
Before you know it, the sun will be out and shining and warmer weather will be upon us! Some of you are most likely beginning to prepare for spring break and summer vacations. It's never too soon to start planning in our books! We doubt that you need a reason to visit the Gulf Coast at any time of year, but trust us when we say there's nothing like spring break on the Gulf Coast. Dust that cold weather off and head down south to experience just how beautiful our area is at this time of year. Just to entice you a little further, here are some fun things to do for spring break on the Gulf Coast. The best part is that when you book your beach activity through our Southern Perks partners, you'll receive a special discount!
There's nothing like experiencing these beautiful marine creatures in their natural habitat! During your stay, our Southern Perks partners offer numerous discounts on dolphin cruises and tours. Just bring a blanket and your camera and get ready to have a good time! Whether you're staying in Destin or Pensacola Beach, Florida, or Gulf Shores, Alabama, our Southern Perks partners can help you out!
It might be a little chilly if you decide to snorkel in March, but come April the water will be just fine! A snorkel adventure is also a great way to see some marine life. Some of our Partners will also take you out to a reef and you'll be able to swim and explore the area. As an added bonus, you can even embark on a dolphin cruise and a snorkel tour at the same time with select Southern Perks partners!
Our Southern Perks activities aren't just limited to the water – there are plenty of things you can do on land as well! One of our favorite ways to make the most of the beautiful spring weather is with a beach bonfire. If you're staying out on 30A or in Panama City Beach, there are several companies who can make this happen for you. If you elect to set up your own beach bonfire,you have to go through Walton and Bay counties to get a fire permit set up, but if you use a company like 30A Beach Bonfires, they will take care of the permit for you! Just be sure to schedule your bonfire at least a week in advance so they have plenty of time to secure your permit. Some bonfire companies even offer add-on packages so you can have the most authentic bonfire possible. This includes providing s'mores, beverages, sparklers, and more!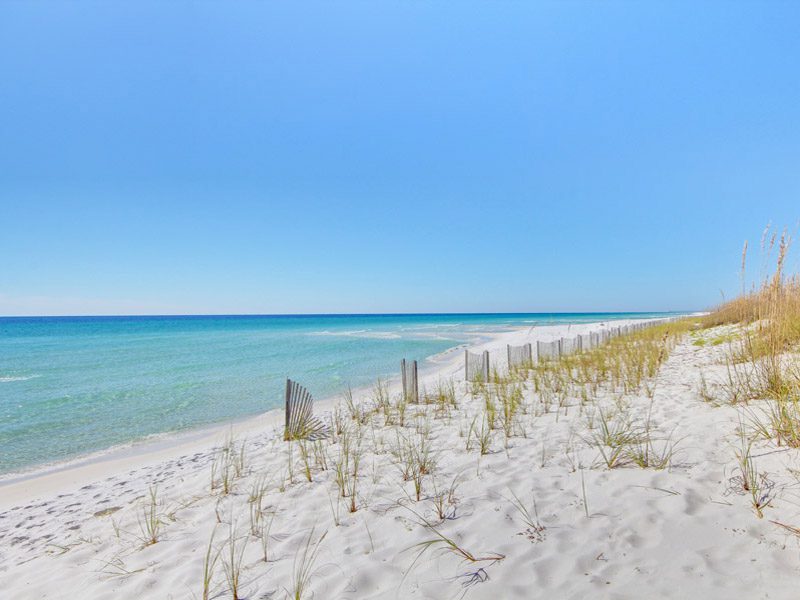 Where to Stay for Spring Break
What better time to plan for your spring vacation like the present? The sooner you secure your beach home, the better! That way, you can have first pick of our best vacation rentals in Destin, Pensacola Beach, Gulf Shores, and all across the Gulf Coast. One of our favorite vacation homes in Destin, Come Together, is open for spring break, but won't be for much longer! "Come Together" with the whole family at this stunning seven-bedroom home, complete with five and a half bathrooms, a private pool, and an adjoining carriage house. With its location in Crystal Beach just a stroll away from beach access and close to dining and shopping, you will love everything about Come Together!
Meanwhile, when it comes to vacation rentals in Pensacola Beach for spring break, we recommend a stay at Sol Mate. This Pensacola Beach vacation rental is so popular that we can't believe it's available for spring, so book it while you still can! This charming home is just minutes away from the beach and comes with its own private pool set in a tropical oasis. Sol Mate has three bedrooms and three bathrooms, making it the perfect size for eight guests. You'll love exploring all Pensacola Beach has to offer, including close proximity to Downtown Pensacola.