Five Condo Rentals for Alabama Snowbirds ~ Southern Vacation Rentals
Alabama Snowbirds, it's almost time to head to the beach! If you got an early start and beat the flock, then welcome! We know there is nothing like trading snow for sand and gray clouds for some sunshine. Winter is one of the most beautiful times of year to visit the beach: the weather is mild, the beach is less crowded than the spring and summer, and you can enjoy a terrific beach view at a great rate as well. Our Alabama condo rentals in Gulf Shores and Orange Beach have been welcoming snowbirds for over 25 years, and we hope you'll be among them! If you're in need of some vacation inspiration, check out five of our favorite Alabama snowbird condo rentals before booking your vacation.
1. Crystal Shores West 105
Overlooking Gulf Shores' white sand and blue water, Crystal Shores West 105 is the place to be! This condo is located on the first floor of the resort, so you won't have to take a long elevator ride or climb up many stairs to get there. When you aren't enjoying the view or walking through the sand, spend some time relaxing at the pool or in the community sauna.
2. Lighthouse 603
Lighthouse 603 has long-since been one of our popular Alabama snowbird condo rentals, and we think you'll love it too! This one-bedroom condo is cozy enough for your long-term stay while still full of excellent amenities to enjoy. This condo comes equipped with Smart TVs, free wifi, and a fully equipped kitchen. Plus, resort amenities at Lighthouse include a pool, fitness enter, hot tub, barbecue grills, and steam room.
3. Tidewater 209
Meanwhile, if you like to vacation in Orange Beach, Tidewater 209 is the place for you. This three-bedroom condo can sleep up to eight guests, making it a great choice for our guests whose family may come down to visit them at the beach. Here, enjoy second-story views of the water as well as the community pool. In addition, this condo has recently been upgraded to ensure our guests have a relaxing and memorable stay. Community amenities include barbecue grills, a pool, fitness center, and sauna. What's not to love?
4. Four Seasons 803 West
Or, for our Alabama snowbird who looks for luxury, our condo rental at Four Seasons 803W is the place for you. This beautiful and unique layout boasts a Gulf-front dining room, three spacious bedrooms, and a covered balcony looking out onto the fishing pier. Just take a look at that kitchen, too! The master bedroom has balcony access as well. The indoor pool is a great place to go for a swim in the cooler months, and you will love the on-site fitness center and sauna.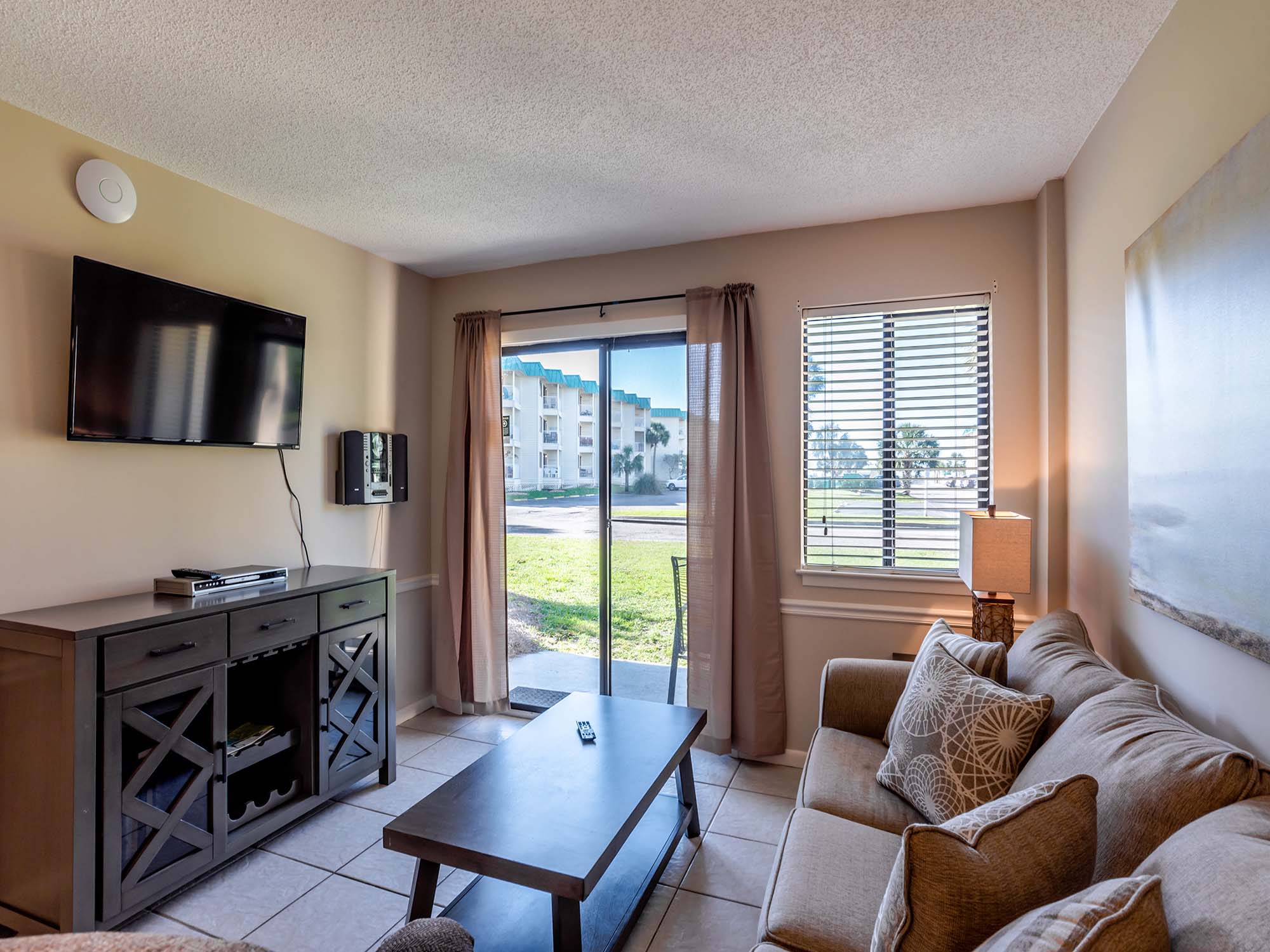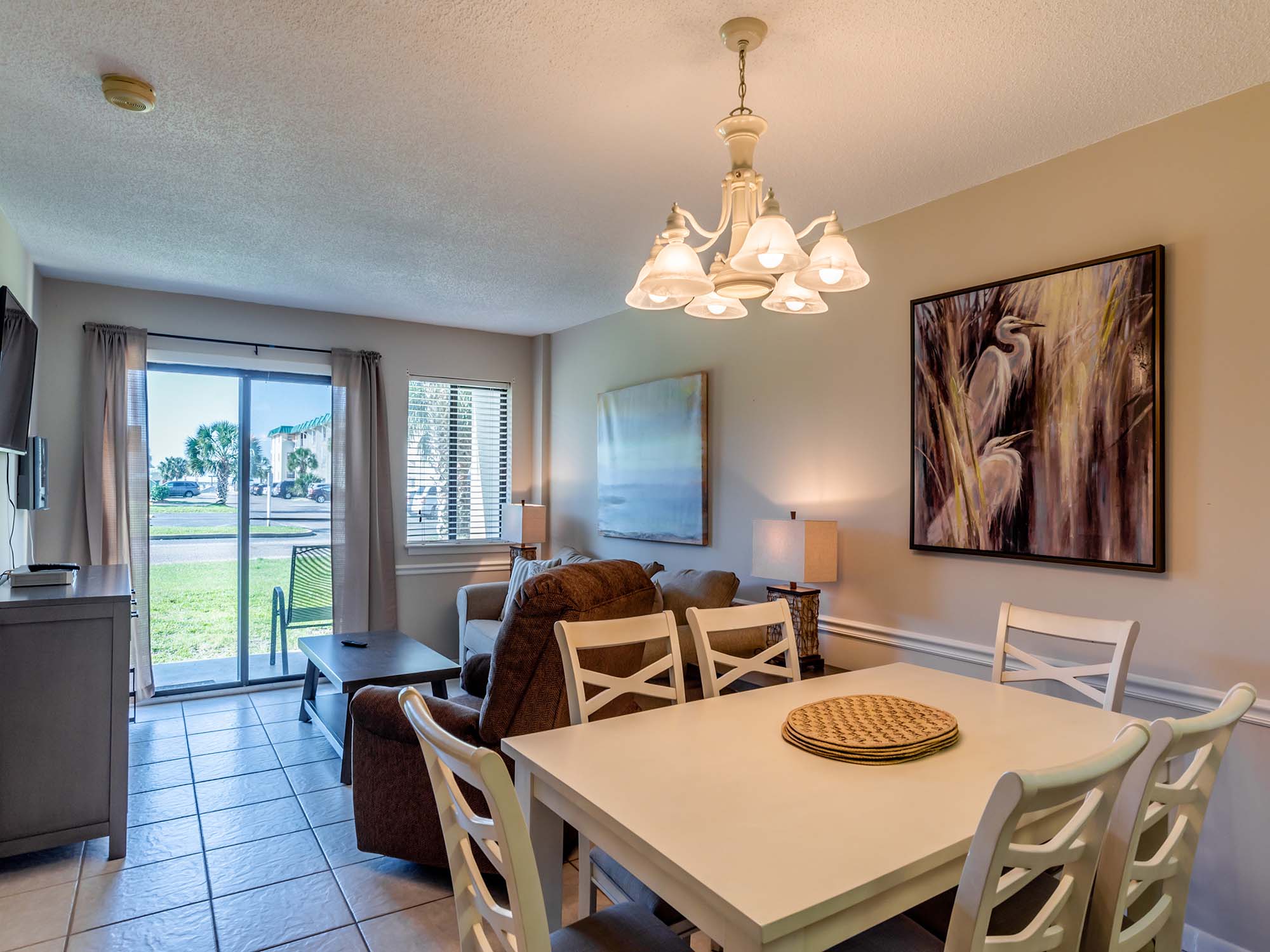 5. Gulf Shores Plantation 4111
For a quiet place to get away, our Alabama snowbird condo rentals at Gulf Shores Plantation in Fort Morgan are the answer. Gulf Shores Plantation 4111 is a ground-floor condo that's as comfortable as it is cozy. Well-equipped with plenty of at-home comforts to ensure you have a seamless vacation, this is sure to be a beach condo you return to year after year. You'll find plenty of space on the grounds to go for a peaceful walk in the morning before heading to the beach, in addition to a wealth of community amenities. This includes pools, a sauna, fitness center, shuffleboard, golf course, steam room, and more!
Searching for more snowbird condo rentals in Alabama? Browse our Alabama vacation rentals to find your perfect spot on the sand. We hope to welcome you to the beach this winter!