Fishing Charters in Destin, Panama City Beach, and More ~ The Southern Scoop's Activity of the Month
Welcome to the Southern Scoop's activity of the month! We're going to be talking about the top fishing charters in Destin, Panama City Beach, and more. The Gulf Coast is home to many incredible fishing charters and sailing tours; after all, it's the best way to experience the Gulf Coast! Just like there's nothing like a Gulf Coast sunset, there's nothing like seeing the water from a new perspective. Discover some of our favorite fishing charters across the Gulf Coast to embark on this fall. We guarantee you're going to have such a good time, you'll want to return year after year! In addition, you can even book your fishing charter throuhg our Southern Perks partners. Who doesn't like saving a little money on vacation?
Read on below to learn more about the top fishing charters in Destin, Panama City Beach, Orange Beach, and more!
Destin
Known as the "World's Luckiest Fishing Village," you'll discover an endless array of fishing charters, sailing tours, and dolphin cruises in Destin. The well-known Destin Harbor houses these vessels, taking locals and visitors on tours across Destin's famous blue waters.
If you're looking for a private fishing adventure in Destin, then Reel Deal Charters is the way to go. This 100% customizable charter allows you to choose where and what to fish for, with space for six people on the boat. The experienced crew has sailed through the Florida coast, so you know it's going to be a good time!
Don't want to go all the way offshore to fish? Then you're in luck, since there are also options for inshore fishing in Destin, too. Emerald Coast Bay Charters will take you and your group through Choctawhatchee Bay to catch some delicious fish. This fishing charter in Destin is perfect for families, new anglers, or those who don't want to go offshore.
For a good time on one of the top fishing charters in Destin, Olin Marler Charters has you covered. Their Deep Sea Fishing Party Boat combines deep sea fishing with an unforgettable time! Olin Marler Charters is Destin's longet running charter boat operator, bringin you years of experience of fishing in Destin. Anglers will get the chance to cast, converse, and learn from an experienced crew and fishermen all across the country! They'll even help you fillet you fish to bring home for dinner.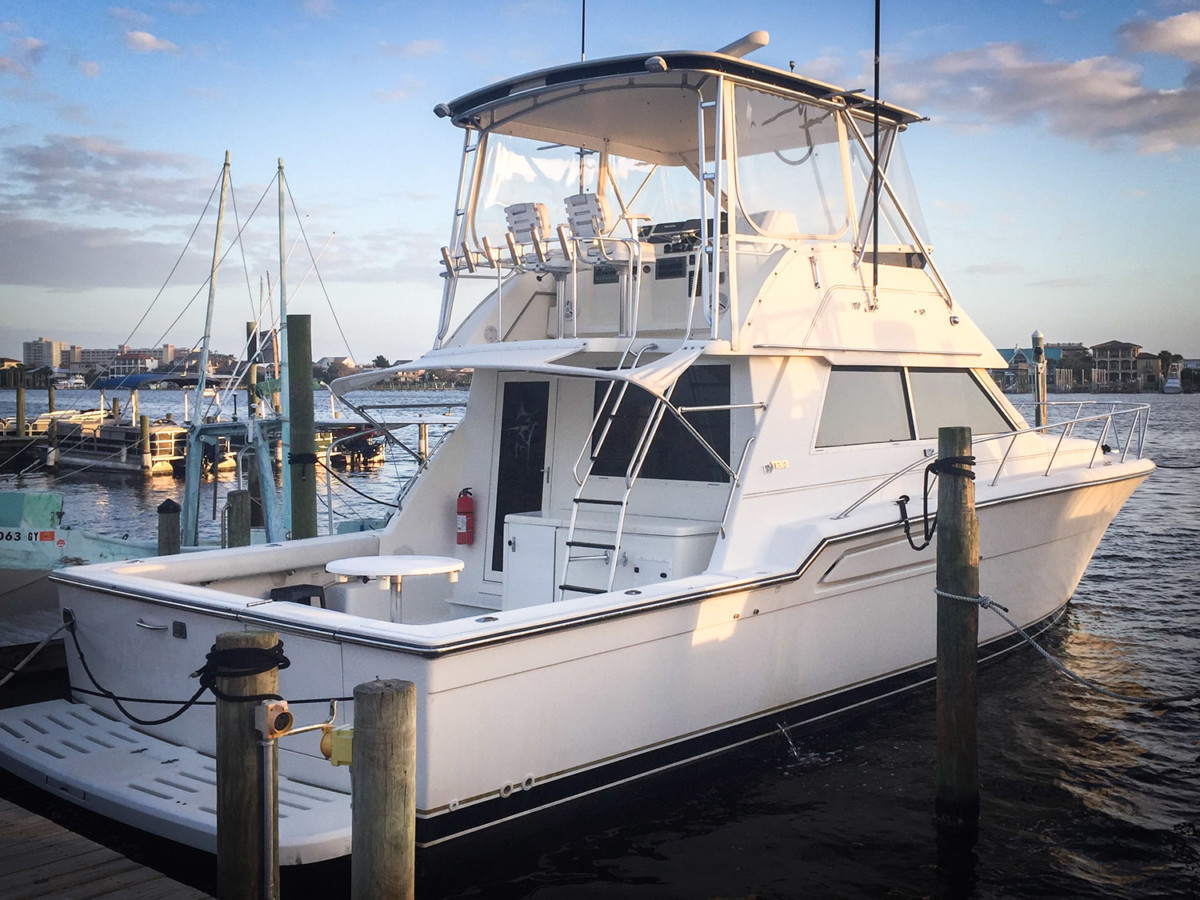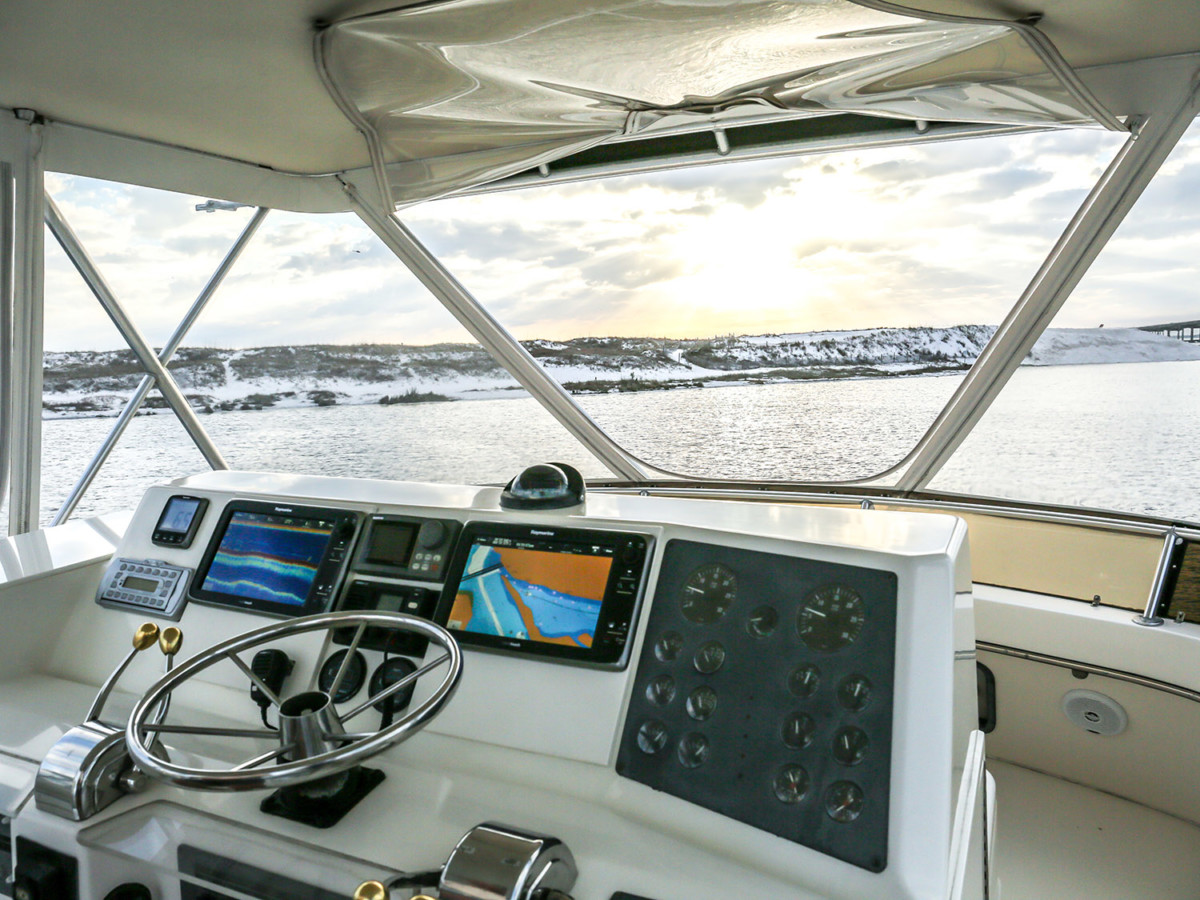 Panama City Beach
Fishing charters are plentiful in Panama City Beach! Hop aboard the 5-Hour Deep Sea Party Fishing Boat for an unforgettable time. The experienced captain and crew will take you across Panama City Beach's waters on the Captain Anderson IV, a 90-foot boat with 75 marked fishing spots around the perimeter of the rail. 75 guests can fit aboard this boat, strattera-atomoxetine making for a grand time! Depending on the season, you can expect to catch snapper, trigger, grouper, mackeral, amberjack, and more. Just bring your sunscreen and some bait! There is even a 6-hour fishing trip for the more serious angler!
Then, Blue Sky Charters will take you on an inshore or offshore fishing excursion through Panama City Beach. Captain Nick is a pro at navigating through Panama City Beach's waters, with a lifetime of experience o teh Gulf. Families, beginners, and experienced anglers will love fishing with Blue Sky Charters! You'll learn how to fish for specific in-season fish, and even see the occasional turtle and dolphin! Just bring your sunscreen, snacks, and some water.
For family fun in Panama City Beach, try out the Kids Fishing Trip with Jessica Shoals. This fishing charter in Panama City Beach is specifically designed for kids, cruusing throuhg St. Andrew's Bay for Spanish mackeral, ladyfish, bluefish, blue runners, jacks, and grouper. This educational and interactive charter features hands-on lessons from the experienced captain and crew and is a eprfect first-time fishing experience for kids. What a way to make some memories!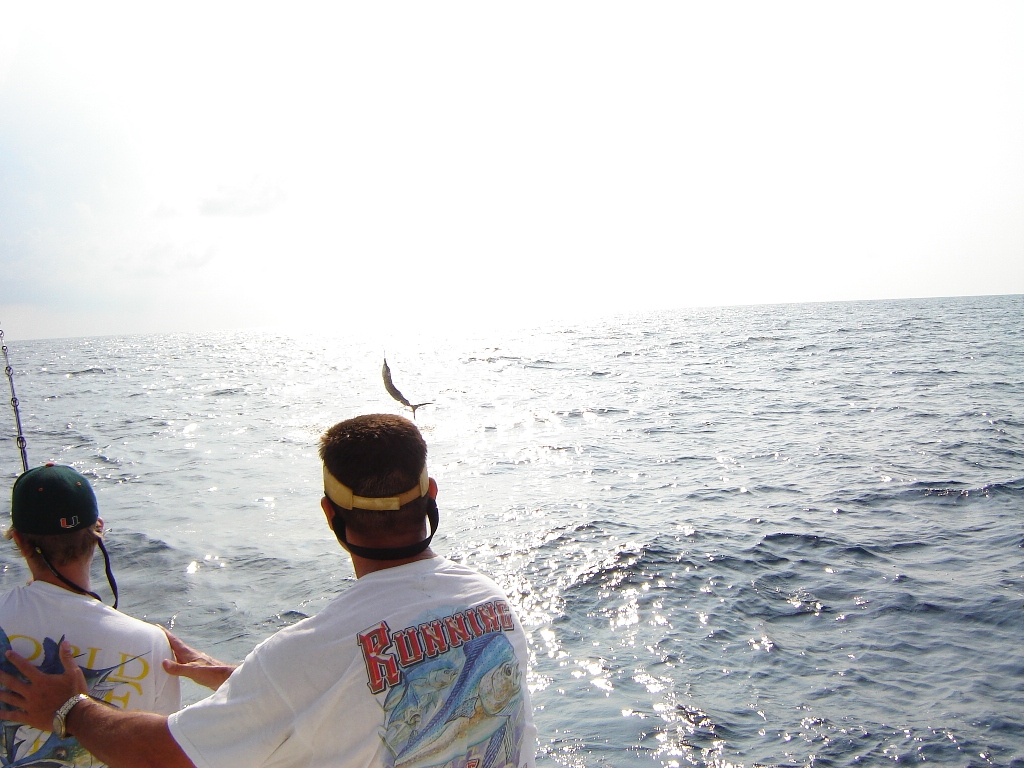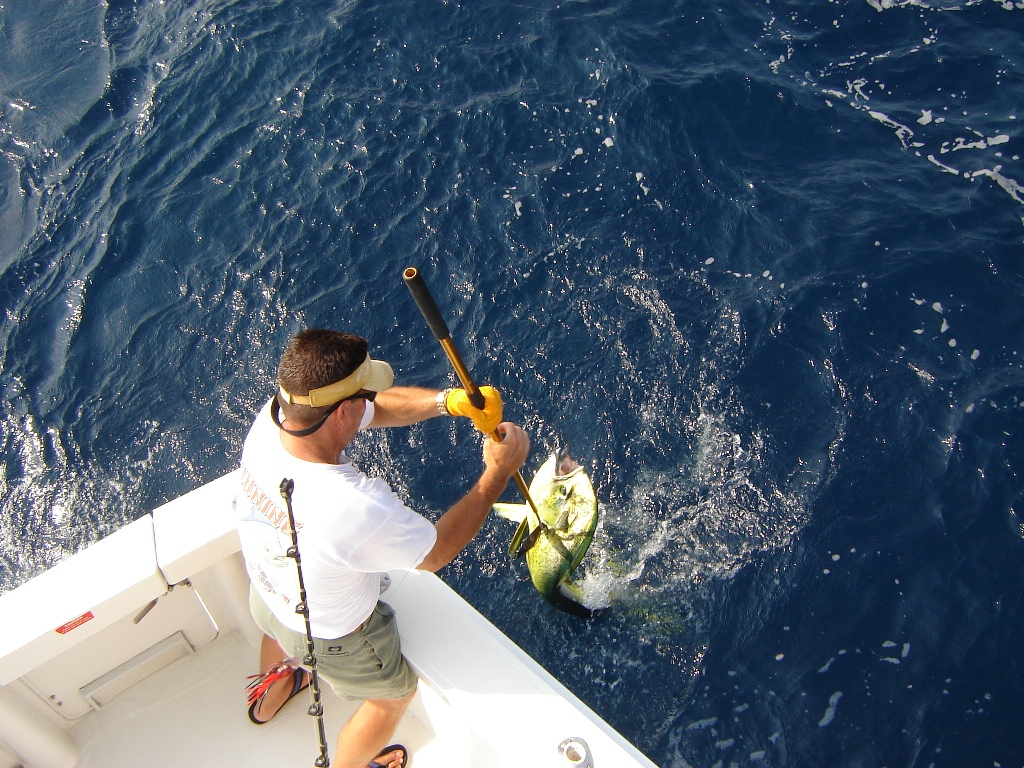 Orange Beach & Gulf Shores
With so many great fishing charters throughout Coastal Alabama, how will you narrow it down? Take a look at our top three fishing charters in Orange Beach & Gulf Shores, whether you want something for serious anglers or family fun on the water. With beautiful Gulf Coast sunsets and mild weather, this is the perfect time to embark out on a fishing charter in Orange Beach & Gulf Shores!
Whether you want to go inshore or offshore, Max Drag will take you through Coastal Alabama for an unforgettable time. Choose from a four-hour trip just a few miles off the coast, or head 20 miles out on their six-hour trip. The inshore trip is designed for new anglers and will have you searching for mackerel, bonita, redfish, cobia, and mahi. However, when you go offshore, you'll be in search of snapper, triggerfish, amberjack, cobia, grouper, and even shark! This is one avid fishermen will be dying to book.
For a private fishing charter, book one with Blue Water Charters. As they say, "If you are looking for a fight with a big trophy fish then this charter is for you!" Since Coastal Alabama is full of snapper, grouper, cobia, triggerfish, and amberjack, you're bound to catch something great in-season. This is truly an unforgettable saltwater offshore fishing experience. The eprice includes gear, instruction, and a fishing license. Just bring yor sunscreen, camera, and some snacks to have a good time!
Another private fishing charter we love in Orange Beach, Gulf Island Charters tailors your fishing charter to the needs of your group. Their charter is perfect for family, friends, or any kind of group outing – even team building! This four-hour coastal trolling excursion carefully plans a unique and worry-free experience. You'll be on the hunt for mackeral, grouper, snapper, and more. Gulf Island Charters recommends their trip for friends and families with older children, with room for 1-5 passengers. Bring your cooler, snacks, sunscreen, and readiness to have fun!