Family Reunions in Destin & Gulf Shores
Looking forward to reuniting with family at the beach this year? We are, too! There has never been a better time to start planning, either. Our big beach homes are typically some of the first ones that book for spring and summer this time of year, so you'll want to start planning now to secure your spot on the sand. If you have a large family that will require a lot of space, we recommend booking at Cottages by the Bay and Caribe Retreat for family reunions in Destin & Gulf Shores. These beach homes have so much to offer, from Gulf views to private amenities and everything in between.
Read on below to learn more about booking your family reunions in Destin & Gulf Shores!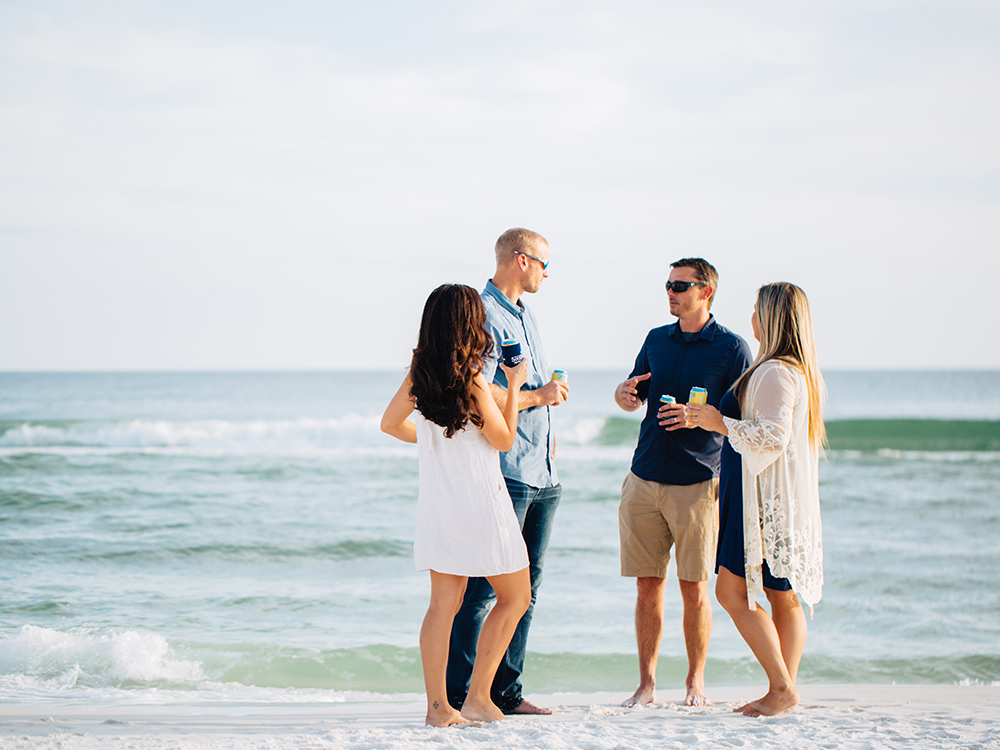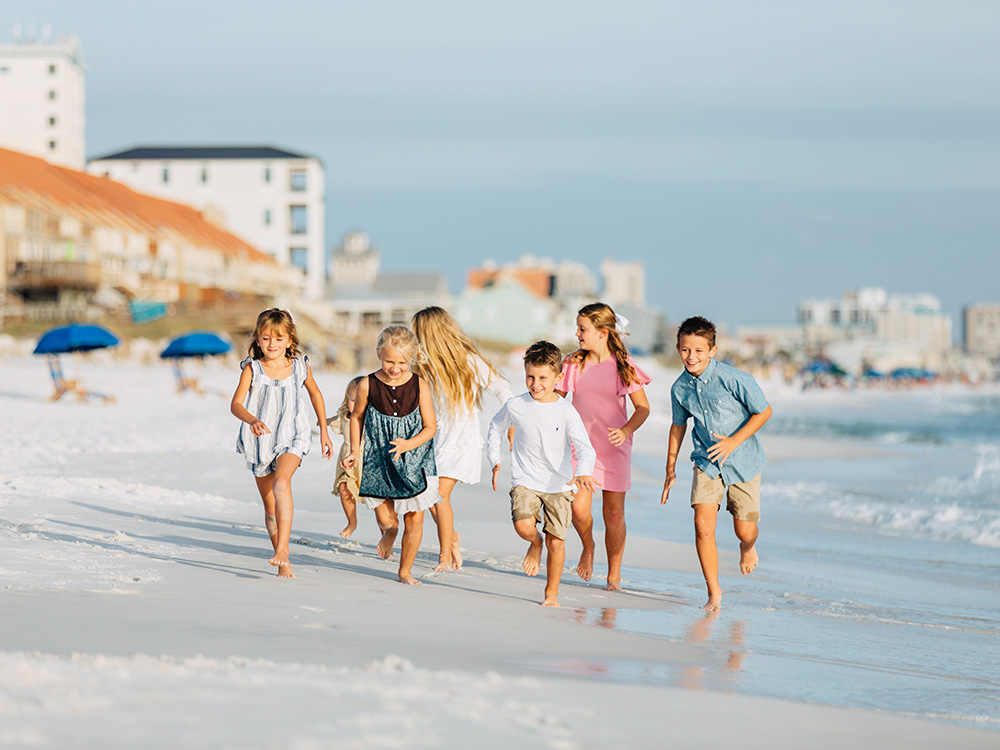 Destin Family Reunions
When it comes to family reunions in Destin, there is no better place than at the Cottages by the Bay. When all booked together, these eight idyllic homes make up "The Retreat." The Retreat sleeps up to 50 guests in total, comprised of 18 bedrooms and 16 full bathrooms. You'll have the whole Cottages by the Bay community to yourself, amenities included! The outdoor space is perfect for gatherings for outdoor cookouts, games, or a movie night under the stars. There is also a community pool and a boat launch is located nearby at Joe's Bayou. Inside each home, take note of the unique furnishings and designs that make each Cottage special. From hand-laid tile to stainless steel kitchen appliances and knotty pine walls, each Cottage has something special to offer.
Reserve your vacation at "The Retreat" here.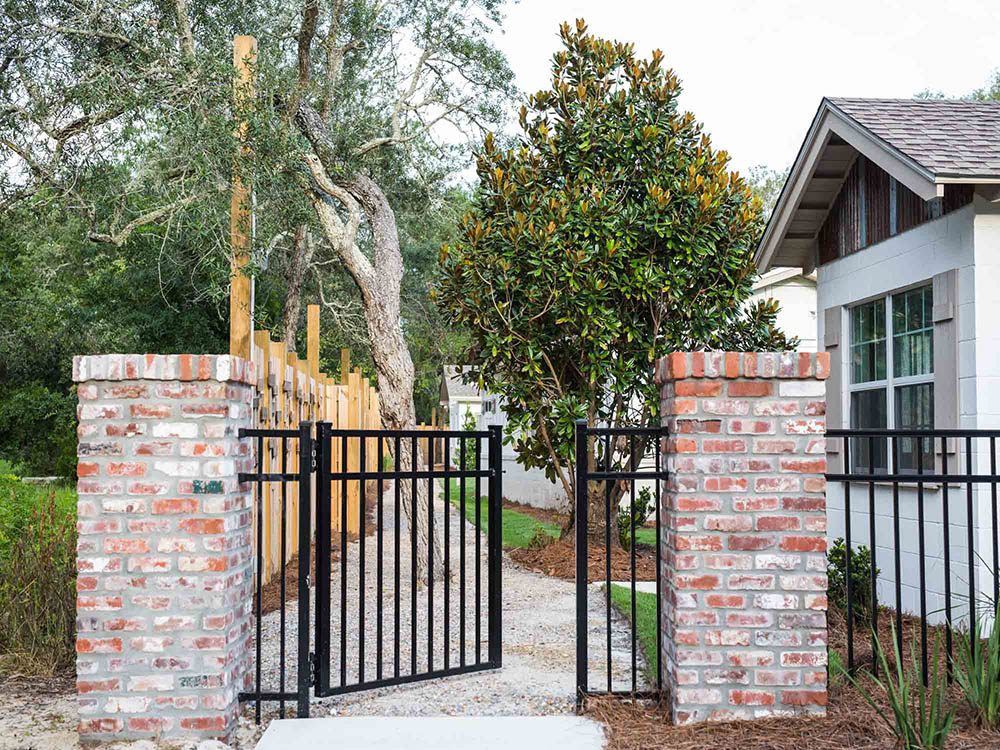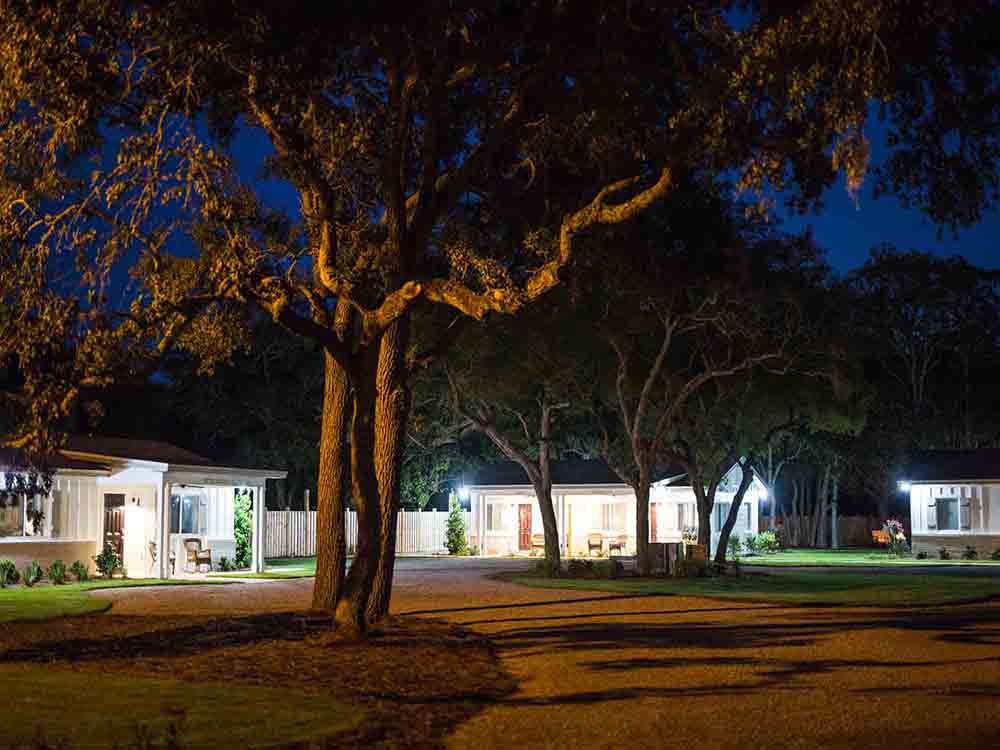 Gulf Shores Reunions
Meanwhile, do you love to vacation in Gulf Shores? If so, get the whole family together and come stay at Caribe Retreat. Resting on the sugar-white sands of Alabama's Gulf Coast, Caribe Retreat is the place to be. While they may look like two large homes, they are actually two duplexes with A and B sides in each building. In total, Caribe Retreat can host up to 80 guests. When you book both homes, you have access to both pools, two barbecue grills, and a private beach. Each home has eight bedrooms and eight and a half bathrooms. In total, that's 32 bedrooms and 32 bathrooms, plus four half bathrooms! That's a lot of bedrooms and bathrooms! Gulf-front master bedrooms, private bathrooms, covered balcony decks, and beautifully decorated kitchens await. Not to mention, a dune walkover takes you easily to and from the beach.
To book Caribe Retreat in Gulf Shores, visit here.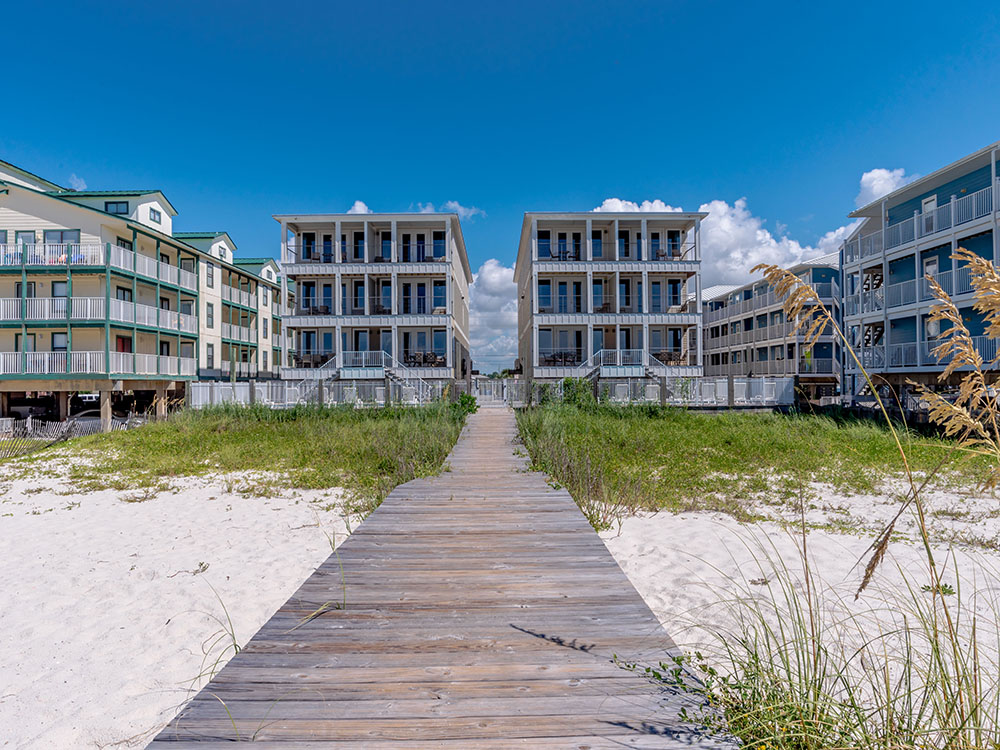 Once you've booked your family reunion, it's time to plan your activities! Visit our Gulf Coast Guide to see the best of the best in each area. From dining to adventure and leisure activities, we've got you covered! In addition, our Southern Perks partners can help you save on activities to make your family reunion in Destin & Gulf Shores that much more memorable! Whether you are booking a dolphin cruise, securing a pontoon boat, or just renting beach chairs and umbrellas, these local businesses are here to help.
We hope to welcome you to the beach for your family reunion this year!