Beer-Battered Hushpuppies ~ Southern Vacation Rentals
Looking for a new fall recipe to try out with friends and family? These beer-battered hushpuppies are a must! We added onions and ground red pepper for a sweet and savory kick, and 3/4 of a cup of your favorite ale adds an extra kick. For a bold take on this fall recipe, try out a pumpkin beer like Blue Moon's Harvest Pumpkin, or visit a local brewery to stock up on your favorites. There are breweries all around the area, from Perfect Plain and Gulf Coast Brewery in Pensacola to Salty Oak Brewing company in Panama City Beach. No matter what you choose to use, we know you'll have the best time trying out these beer-battered hushpuppies!
Are you looking for places you can get hushpuppies near your vacation rental? If you're staying with us in Fort Walton Beach, make time for a visit to Stewby's Seafood Shanty. Locals will tell you they have the best hushpuppies in the area, and this restaurant is not to be missed! Visit our Fort Walton Beach Gulf Coast Guide to discover more of our favorite restaurants on the coast.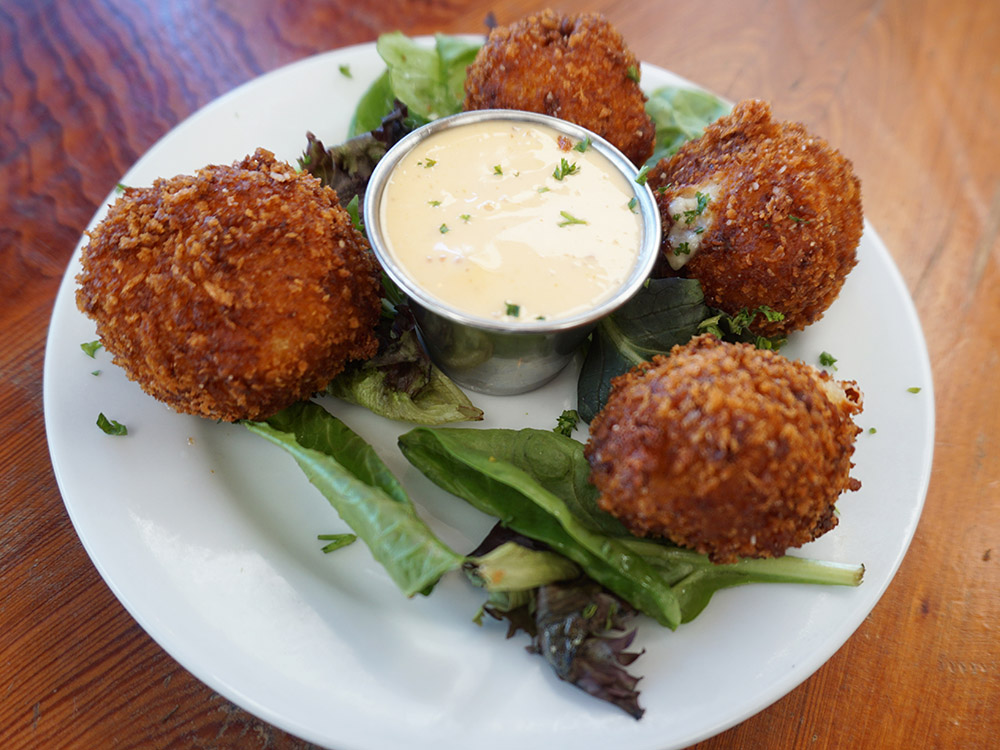 Beer-Battered Hushpuppies
Makes 8 hushpuppies
Prep time: 15 minutes
Cook time: 15 minutes
Ingredients
1/2 cups cornmeal
2 tbsp all-purpose flour
3 tsp baking powder
4 tsp granulated sugar
2 tsp salt
1/4 teaspoon ground red pepper
1/2 cup very finely chopped sweet onion
2 large eggs, beaten
3/4 cup of your favorite beer
Neutral oil for frying
Let's Get Cookin'!
Combine all dry ingredients in a large bowl. Whisk, then add in onion and beaten eggs until thoroughly combined.
Slowly pour in the beer, whisking together until your mixture has no lumps in it. Let rest for about 30 minutes to let all of the bubbles go down.
In a sturdy pot, pour oil until it fills about 2-3 inches of the pan. Heat until 350 degrees Fahrenheit (tip: use a meat thermometer to gauge how hot the oil is).
Measure out your hushpuppies in balls as big or as small as you would like. Working in batches, carefully lower the batter into the oil and fry for about 2-3 minutes until golden brown. Be sure to watch carefully and rotate them so they cook all the way through.
Using a slotted spoon or spider strainer, transfer to a cooling rack or paper towel-lined baking sheet. Allow at least 15 minutes to cool before eating.
Serve with your favorite sauce – tartar sauce, chipotle mayo, honey mustard, or ranch dip all work great!
Dig in and enjoy!
Looking for more coastal recipes to enjoy at home or on vacation? Visit our blog to see what we're cooking up each month.