DIY Christmas Ornament ~ Southern Vacation Rentals
For us, getting new Christmas ornaments for the tree is one of the most exciting parts of decorating. Of course, we love our ornaments that are passed down through the family, but adding a new ornament to the tree each year feels exciting. If you had an exceptionally memorable beach vacation this year, carry it into the holidays! Add a custom-framed photo from the beach to your tree this year. Our DIY Christmas ornament is easy to assemble and only requires a few extra tools. Luckily, you can easily find these at your local crafts store. Print out your favorite pictures from the beach, grab the hot glue gun, and let's get started!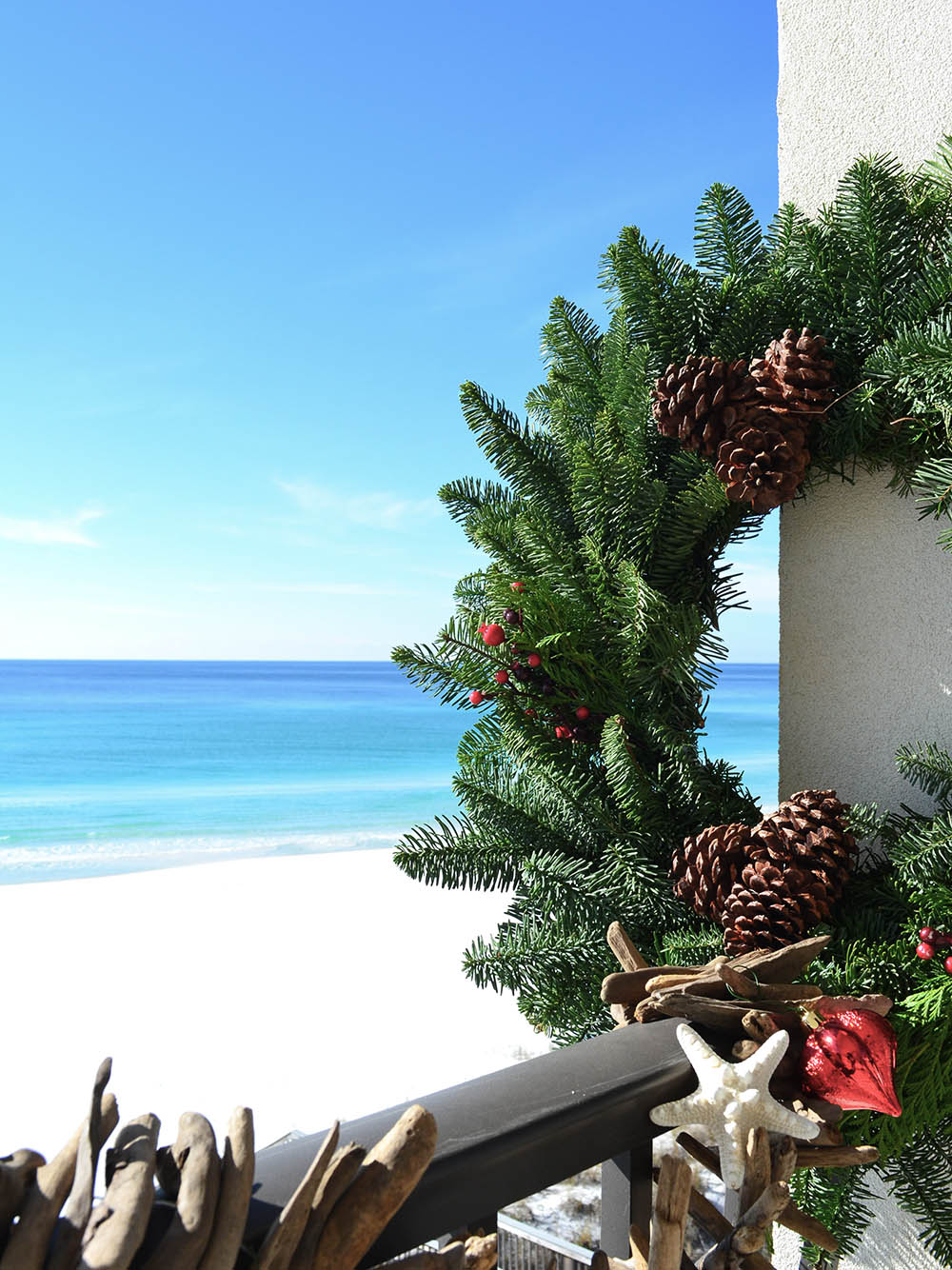 Let's Make This DIY Christmas Ornament
You'll need:
Your favorite beach photos
Your favorite color of paint
Decoupage
Paintbrush
Balsa wood sheet
Sandpaper
Scissors
Ribbon
Hot glue gun
How-to:
Measure out the width of your wood to be half an inch longer or wider depending on your photos. For example, if your picture is landscape at 5″ x 7″, cut the balsa wood to be 5″ x 7.5″. Use the sandpaper to smooth out any rough edges.
Next, cover the wood in a thin layer of paint. For a clean finish, apply paint to the back of the wood as well. Let dry 100% before painting the back.
Once the wood has dried on both sides, use the decoupage to place your photo on the frame. Be sure to gently smooth out any air bubbles!
Using the ribbon and the hot glue gun, make a loop to hang the ornament on the tree. The ribbon can be as long or as short as you want. Simply fold the bottom of one end over the top of the other to make a loop and secure with the hot glue gun.
The last step in this DIY Christmas ornament is to hot glue the ribbon onto the back of the frame. Wait for it to dry before hanging on your tree.
And that's how you make a DIY Christmas ornament! Be sure to share your own designs with us on our social media pages.
Looking to get away at the beach? There's still time to book for the holidays! Don't let 2020 breeze by without taking a beach vacation. Search our Gulf Coast vacation rentals today to find the perfect place to stay at the beach!