Discover Music in Panama City Beach
Summer will be over before you know it, but luckily there are a lot of fun events on the Gulf Coast for you to enjoy before the months of warm weather and sunshine turn into fall. Have you ever thought about the abundance of music in Panama City Beach? It seems that events are back in swing this year, and music festivals too! One of our favorite events is the Panama City Beach Gulf Coast Jam, held this year from June 4th – 6th, 2021. With a combination of country music, the beach, and a whole lot of fun, this event is one you will not want to miss! Luke Bryan, Brad Paisley, and Lynyrd Skynyrd are scheduled to headline this year's festival. Past performers include Florida Georgia Line, Carrie Underwood, and Tim McGraw. Interested yet? Score your tickets to the Panama City Beach Gulf Coast Jam here.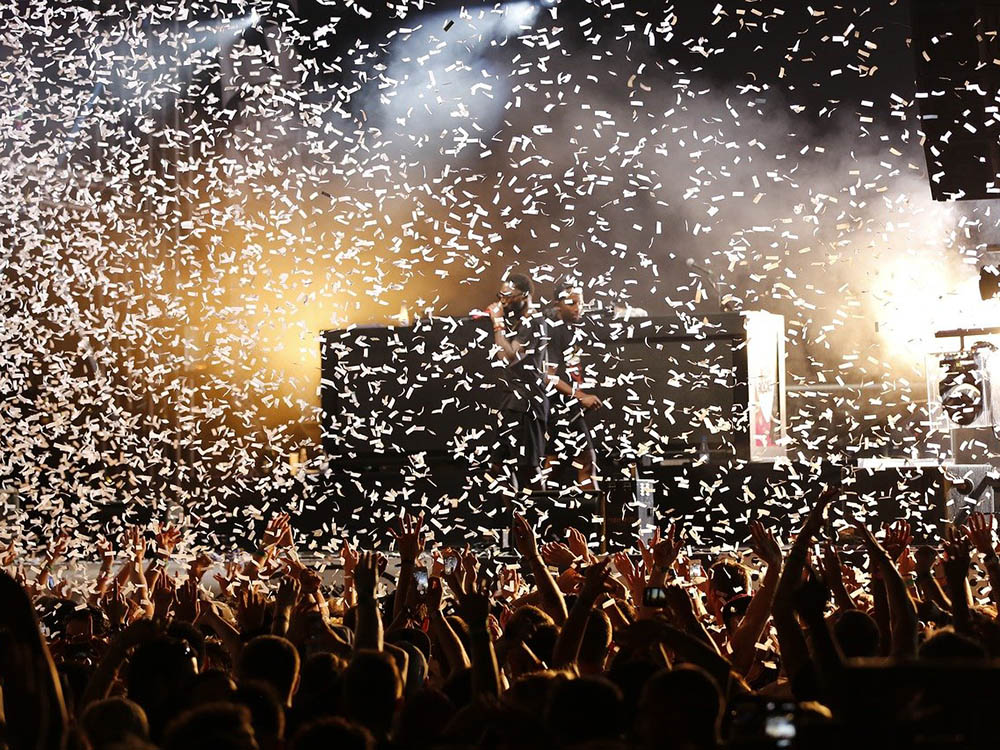 About the Festival
The Panama City Beach Gulf Coast Jam is a three-day event right on the water that attracts country music lovers from all across the nation. Who wouldn't want to listen to some of country music's top performing artists while enjoying the sand and surf of the Gulf Coast? Three-day tickets are available for purchase along with VIP and event tickets at a discounted rate for military members and first responders.  
In addition to seeing some of the biggest names in country live on stage, the Pepsi Southern Original Contest invites unsigned country and southern rock artists the chance to compete for a spot in the lineup! The top 10 finalists play on Thursday, June 3rd at Ms. Newby's in Panama City Beach, FL. The top 6 finalists will win free lodging for the weekend, tickets to the Festival, and much more. Then, the winner from the top 6 will perform during the festival as an opener for the main event!  
Where to Stay
You will want to book your vacation rental in Panama City Beach, Florida for the Gulf Coast Jam as soon as possible! Lodging fills up fast, and we recommend booking somewhere nearby to stay close to the excitement of the festival. We have plenty of availability for vacation rentals in Panama City Beach, Florida but they won't stay open forever. If you are looking for a house that accommodates a large party, check out Oleander in Panama City Beach! It is only a 10-minute drive away and can accommodate 13 guests. As an added bonus, the home is beachfront so you can lounge in the sand before enjoying some great music!  
If a condo is more your speed, then you are in luck as we have a wide variety of options to choose from for vacation condos in Panama City Beach, Florida too! How about the beautiful Calypso Resort & Towers 1809W? It features 3 bedrooms and 3 bathrooms providing the right amount of space for 8 guests. It is a quick drive from the venue so you won't miss out on any of the festival. You will also love the location being near all the major attractions in Panama City Beach. The condo is in close proximity to shopping and dining, allowing you make the most of your vacation.