How to Best Celebrate July 4th at the Beach!
There is no shortage of incredible ways to celebrate July 4th when vacationing to the Gulf Coast! From water activities to delicious dining, you are sure to fill your vacation with exciting adventures the whole family will love. Below, you will find six ways to celebrate July 4th. Not only have we mentioned activities in your area to get you out into the community, but also some ideas that would work great from the comfort of your vacation rental. Whether you are staying in a vacation condo in Destin or a vacation home on 30A these six activities are ones that can be applied to any area along the Gulf.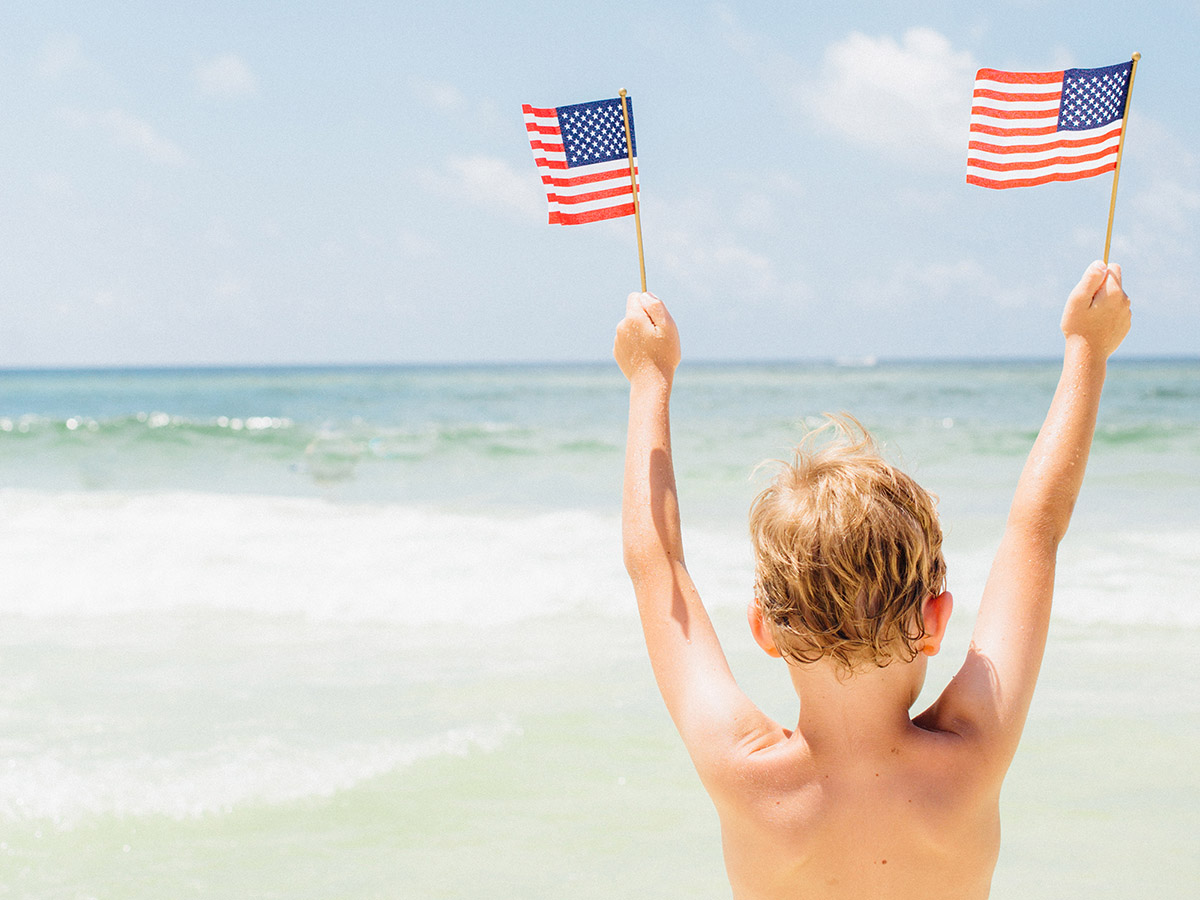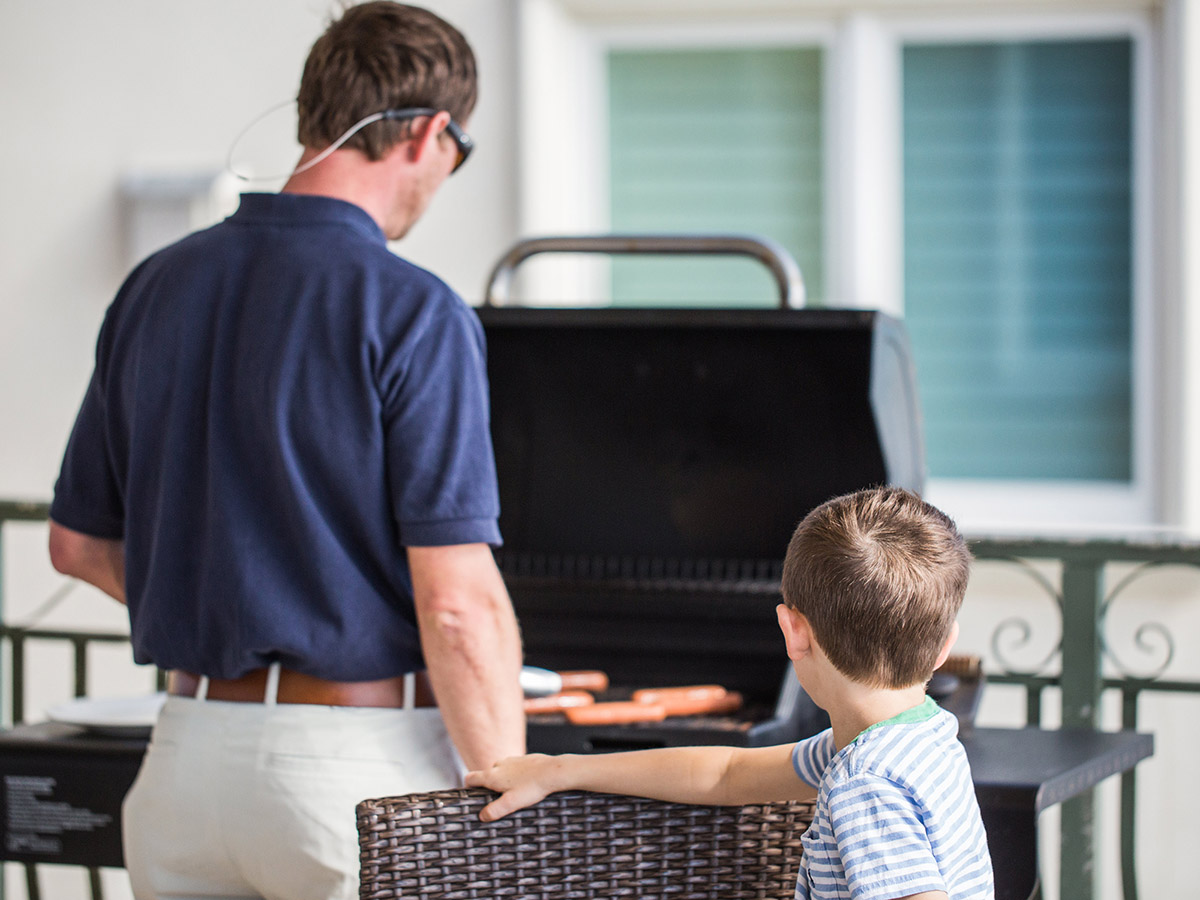 1. Fireworks
A Fourth of July vacation isn't complete without a firework show! Each area sets off its own fireworks so be sure to check out the list below for where to find a firework show near your vacation rental.
Seaside July 4th Fireworks: Grab a spot on the beach in Seaside or at the outdoor Amphitheater to see the show!
July 4th Fireworks in Destin: The show begins at 9 pm and can be seen from Destin's HarborWalk Village or the West Jetties Beach.
Gulf Shores 4th of July Fireworks: Head on over to the Gulf State Park Pier for Gulf Shores' 2021 firework show. There will be food trucks and live music starting at 6 pm, and the fireworks start at 9 pm.
4th of July Fireworks in Orange Beach: The Wharf in Orange Beach is hosting an exciting Fourth of July event starting at 5 pm. The night will end with a spectacular fireworks show!
Pensacola Beach 4th of July Fireworks: View the firework show at the Pensacola Beach Boardwalk. The show starts at 8:30 pm, but make sure to arrive early to reserve your spot in the sand!
Fourth of July Fireworks in Panama City Beach: Fireworks will be fired from the M.B Miller County Pier starting at 9 pm!
2. Themed Desserts
Fourth of July themed desserts are such a great way to add a refreshing treat to your vacation! It is so easy to run to the store and grab a popsicle maker and add your favorite juices to freeze and become popsicles. To make this festive, choose juice that is red, white, and blue colors. For example, cranberry juice for red, lemonade for white, and Kool-Aid for blue. So simple to make and your kids will love them!
3. Backyard BBQ
You may find that a lot of condos along the Gulf Coast offer a community grill. This provides the perfect opportunity to whip up some delicious hotdogs, hamburgers, ribs, pork, or anything else you could be craving this summer. If you would rather go out to eat the night of the Fourth, visit our Gulf Coast Guide for an extensive list of delicious dining in 30A, Destin, Panama City Beach, and more.
4. Outdoor Adventure
Get out in the sun and explore everything the area has to offer! Rent a pontoon boat in Destin, FL and spend the day on Crab Island, or book a fishing charter in Gulf Shores to see who can reel in the catch of the day. There are so many fun activities happening this summer that you won't want to miss! Our Gulf Coast Guide is a wonderful resource when it comes to outdoor adventure.
5. Festive Cocktails
This idea of how to best celebrate July 4th at the beach is perfect for the adults taking a summer trip! Grab your favorite cocktail recipe and do your best to make it Independence Day themed. There are also tons of delicious recipes out there to try. One of our favorite ways to make any cocktail festive is by choosing the right garnish! Strawberries and blueberries make any drink look to be specific to the Fourth of July celebration. An added tip is to cut your strawberries into the shapes of stars.
6. Themed Activities & Games
Another great way to celebrate July 4th at the beach is by including a family game night during your vacation. But instead of involving the typical board games, make them themed toward Independence Day. This could also be a great way to educate your kids on the importance of this National Holiday. Some examples include trivia or bingo with questions and answers focused on the history of the Fourth of July.