Breweries on the Gulf Coast ~ Southern Vacation Rentals
Are you planning a guys' getaway to the Gulf Coast? The beaches of Northwest Florida and Coastal Alabama are some of the best places to visit if you're planning a trip to the beach with your closest comrades. Whether you're vacationing in Panama City Beach, Pensacola Beach, or even Gulf Shores, the Gulf Coast is teeming with breweries that you'll be dying to explore. With an array of unique beers poured from equally unique locations, you'll be wanting to extend your stay at a Gulf Coast condo rental to try out each location. So, sit back, pour yourself a cold one, and explore all of the incredible breweries on the Gulf Coast!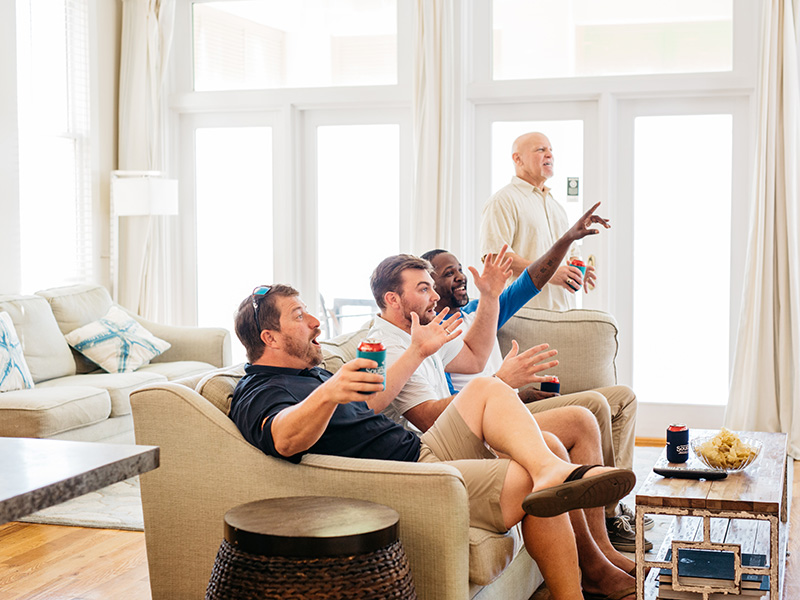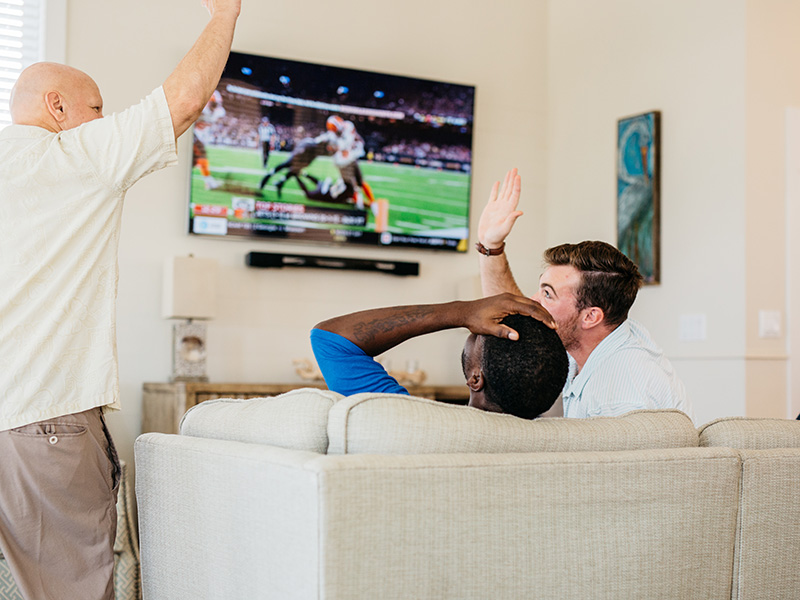 What began as Seven Hills Brewing in Panama City Beach expanded into Salty Oak Brewing Co. after the tragedy that was Hurricane Michael in 2018. Although their name changed, their roots are the same. Their mission is to "Brew, serve, and drink good beer" and we have to agree with that! Since the expansion, they now have a taproom with 16 guest taps and a small batch brewing facility with six of its own in-house taps. They also offer four cold brew coffee taps from Black Rifle Coffee, in addition to coffee grounds, whole beans, and rounds.
Grayton Beer has been a staple across South Walton since 2011 and started out with only two beers – an IPA and a Pale Ale. They now offer seven house-brewed beers on tap, and you can even purchase some of their beers at local stores along the Gulf Coast. Their hope is that all of their beers, crafted with the finest ingredeints, put you in a Gulf Coast state of mind. You're most likely familiar with their 30A Beach Blonde Ale, touted as "the perfect beach beer." It's what put them on the grid, but they hope it transports you to a feeling of being off of it.
The veteran-owned and operated Props Brewery in Fort Walton Beach is on a mission to "brew beer, drink beer, and have fun doing it." They offer 24 beers in their inventory, including a blonde ale, American brown ale, and a porter. There are even seasonal beers like a Pumpkin Bomb American Ale, Strawberry Blonde Bomber Ale, and a Jovie Ale Winter Ale, perfect for the Christmas season. There are two Props locations in Fort Walton Beach: a brewery & grill and a brewery & taproom. Fortunately, neither are too far away from your condo rental in Fort Walton Beach!
This micro-brewery is new to the Pensacola brewery scene, but that doesn't mean you should pass on by. In addition to the tap room, they also offer a wine lounge and large brew house with games and a TV to enjoy with friends. With 23 taps of Gulf Coast Brewery beer and an extensive wine list, you'll want to make yourself comfortable and enjoy your time here. They also have a full walk-in humidor with a variety of cigarts to choose from including 708s, Cigar Factory, and Oscar cigars. Enjoy weekly specials like 25% off growler refills on Monday, happy hour from 4-6 Monday-Thursday, and $2 house wine from 6-9 PM on Tuesdays.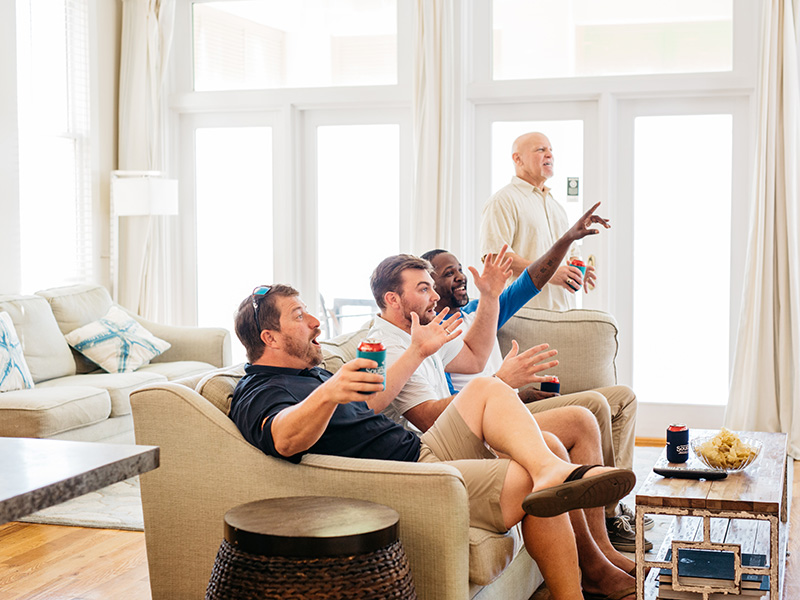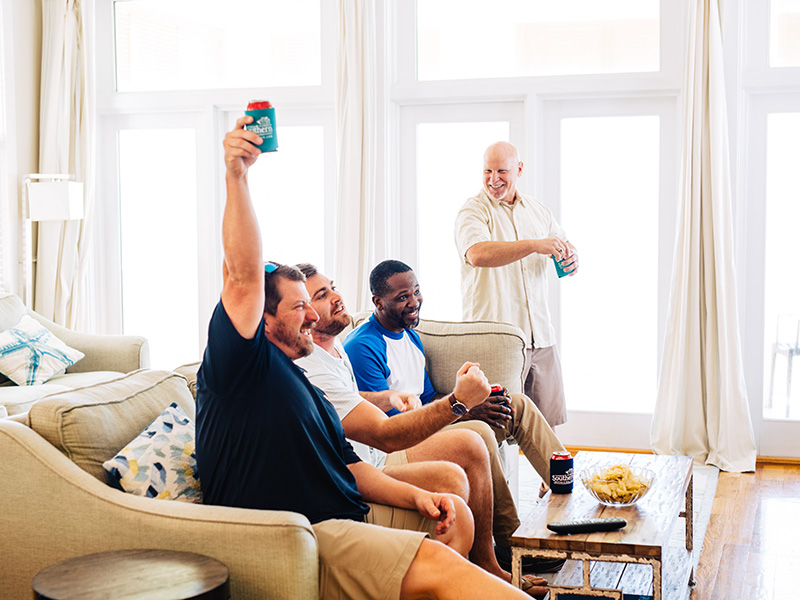 A longtime staple in the Pensacola scene, Pensacola Bay Brewery enjoys an enviable location downtown with 16 beers on tap. This is truly one of the best breweries on the Gulf Coast. Believe us when we say there is a beer for everyone: the Pumpkin Vanilla porter, the Napoleon Complex Imperial IPA, and the Blackbeard stout. They take painstaking care to craft unique recipes and, if you're lucky and catch a special cask night, you may even sample a once in a lifetime flavor! The beers brewed at Pensacola Bay Brewery can be found all along the Gulf Coast, from Pensacola to Panama City Beach and even throughout Alabama and in Alapachicola.
Perfect Plain is the newest staple to the Pensacola brewery scene and a must on your guys' getaway. Their mission is "to create incredible experiences that make our beer, our brewery, and our hometown, Pensacola, unforgettable." You'll find them just off of Garden Street in the center of Downtown Pensacola, in a spacious taproom decorated with long communical tables and views of the 10-barrel brewhouse. They even have a dog-friendly patio facing Garden Street! If you need space to host an event, you'll love The Grainhouse, a barrel room and event space with room for 75 guests seated and 125 standing. The City Garden is located between the Grainhouse and the taproom and is Downtown Pensacola's largest garden bar offering original, uniquely crafted cocktails.
Are you planning a vacation in Gulf Shores? Then you'll certainly want to pay a visit to Big Beach Brewing Company,  a 10-barrel brewery and open-air taproom complete with a fireplace and comfortable seating. In addition to 12 taps with craft beer as the specialty, they also serve Pensacola-made Big Jerk Soda. You won't find a kitchen here, but during some special events food trucks park at Big Beach Brewing Company and they even invite you to bring or order food. They serve everything from IPAs to stouts and cream ales and Belgian-style beers and pride themselves on a "tank to tap" peration. The founders of Big Beach Brewing Company are among the first to bring local craft beer to Gulf Shores, so you won't want to let your vacation end without paying a visit!