The Best Snowbird Rentals in Fort Walton Beach ~ Southern Vacation Rentals
We've officially opened up winter monthly rentals for 2020 and 2021! If you haven't booked your Snowbird condo for next winter, then now is the time to do it. Still searching for a place? Some of our best Snowbird rentals are in Fort Walton Beach right on Okaloosa Island! Fort Walton Beach is popular for a number of reasons, from its bustling downtown scene to its proximity to Destin and the tranquil setting offered on Okaloosa Island. Not to mention, with the wide selection of condo rentals in Fort Walton Beach to choose from, you have a great selection of inventory. Choose between one- and two-bedroom condos for just the two of you, or opt for something a little bigger if grandkids will be visiting you during your winter vacation.
Explore some of our best Snowbird rentals in Fort Walton Beach below, and start planning for your winter getaway!
Looking for beachfront bliss with exactly the amenities you need for your winter getaway? Look to Azure! Featuring Mediterranean-style architecture inside and out, these beautiful condo rentals look out onto 515 feet of white shoreline and blue-green water. Enjoy condos with 3-4 bedrooms and room for 6-12 guests, perfect for if you are anticipating visitors while you're vacationing at the beach. You'll feel right at home with a beachfront pool, hot tub, and a large fitness facility. Azure is situated on the west end of Okaloosa Island, conveniently located near Downtown Fort Walton Beach for dining and the Gulf Islands National Seashore for some peaceful beach fun.
Whether you're coming for one month or three months, Island Princess is a great place to stay on Okaloosa Island. Choose between our 1-3 bedroom condos with enough room for anywhere from 4-10 guests. The resort amenities are just what you need during your time at the beach, with a pool, hot tub, barbecue grills, and fitness facility. Each condo has a view of the beach as well, and we even have some ground-floor condos that allow you to step out onto the porch and head to the beach. In fact, Island Princess 100 is still available for a winter getaway! You'll love its ground-floor location, cheerful tropical decor, and spacious, comfortable bedrooms.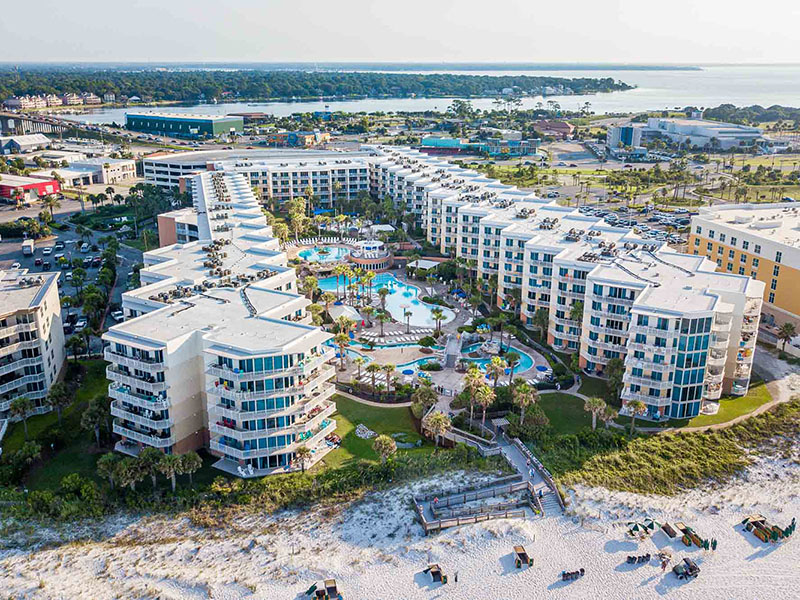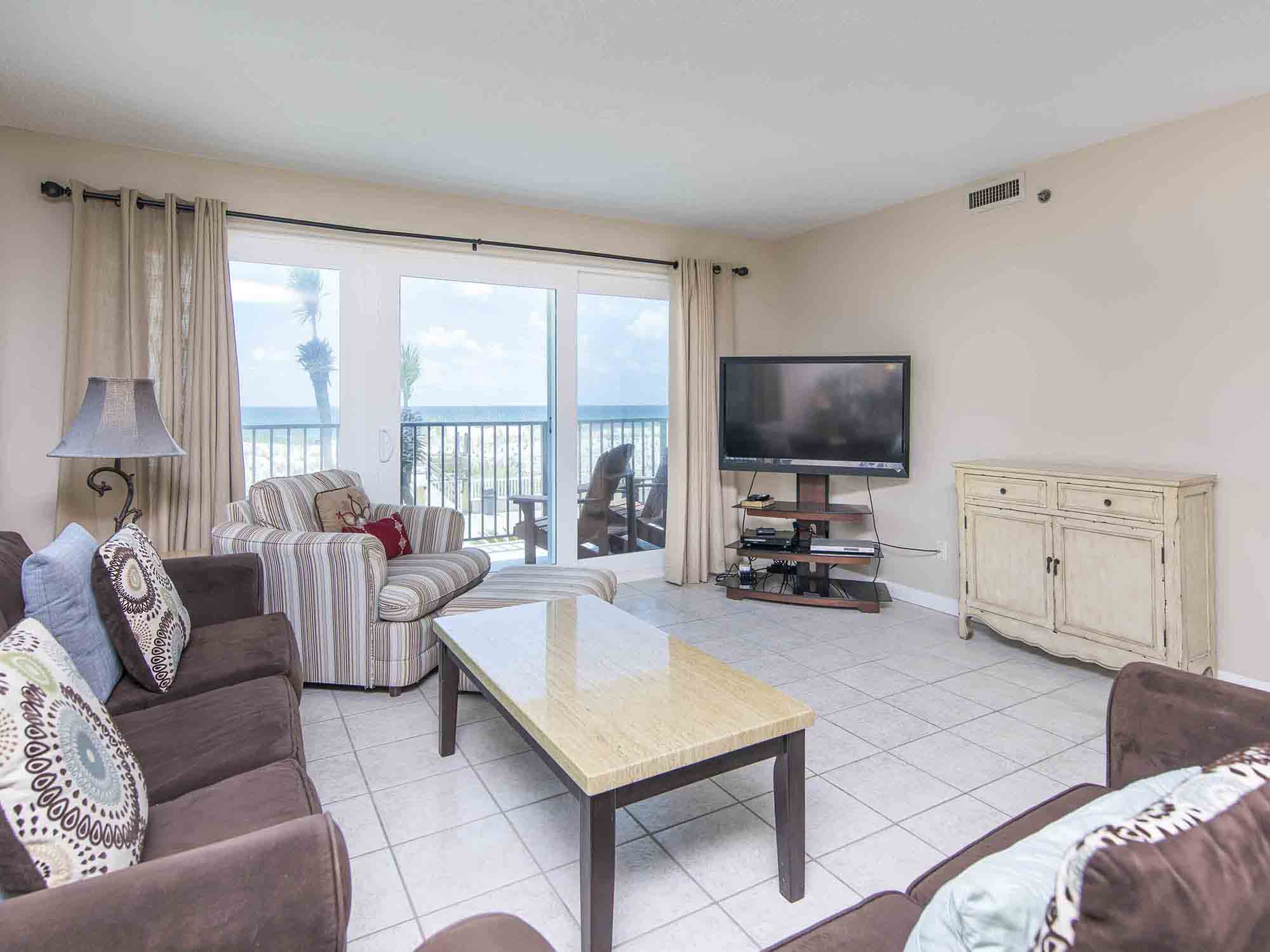 Meanwhile, if you love to vacation at Sea Oats, then you're in luck! We still have plenty of availability for your 2021 getaway. These two-and three-bedroom properties are some of the best Snowbird condos in Fort Walton Beach, known for being incredibly spacious with room for 6-11 guests. Since Sea Oats rests right on the shoreline in Fort Walton Beach, the beach is your playground! You also have complete access to a community pool, hot tub, and private beach boardwalk. For great views of the beach and the resort pool, check out Sea Oats 206. If you have plans for your family to visit during the winter, then this three-bedroom, two-bathroom condo that sleeps eight is the perfect size!
For true family fun, Waterscape is the place to be. You have your pick of 1-3 bedrooms that sleep 6-10 guests and a wealth of resort amenities. The grandkids will love coming down to visit in the winter! With a lazy river, hot tub, and large private pool, anyone and everyone will enjoy their time at Waterscape. You'll love its eastern location on Okaloosa Island; close all of the fun activities the area offers, while still remaining close to Destin so you can get out and explore a new stretch of beach.