Work From a Beachfront Vacation Condo in Destin, FL
Covid-19 altered many people's work/life balance. We have found that more and more of our guests throughout 2021 and 2022 have been people working from home, hoping for a change of scenery. Not only do you get to experience a beach getaway, but also a mental adjustment when you choose to take a working vacation. Instead of waking up and simply moving from your bedroom to your office, wake up to the sound of the waves crashing against the beach. Move your office from your home to your own private balcony. Taking a working vacation also means visiting the Gulf Coast during times that aren't as crowded.
This also ensures you have plenty of accommodation options to choose from. Picking the right rental can ensure you make the most out of your trip while also staying productive. To help you start planning, we have listed a few options below. Needing a change in pace? Work from a beachfront vacation condo in Destin, FL!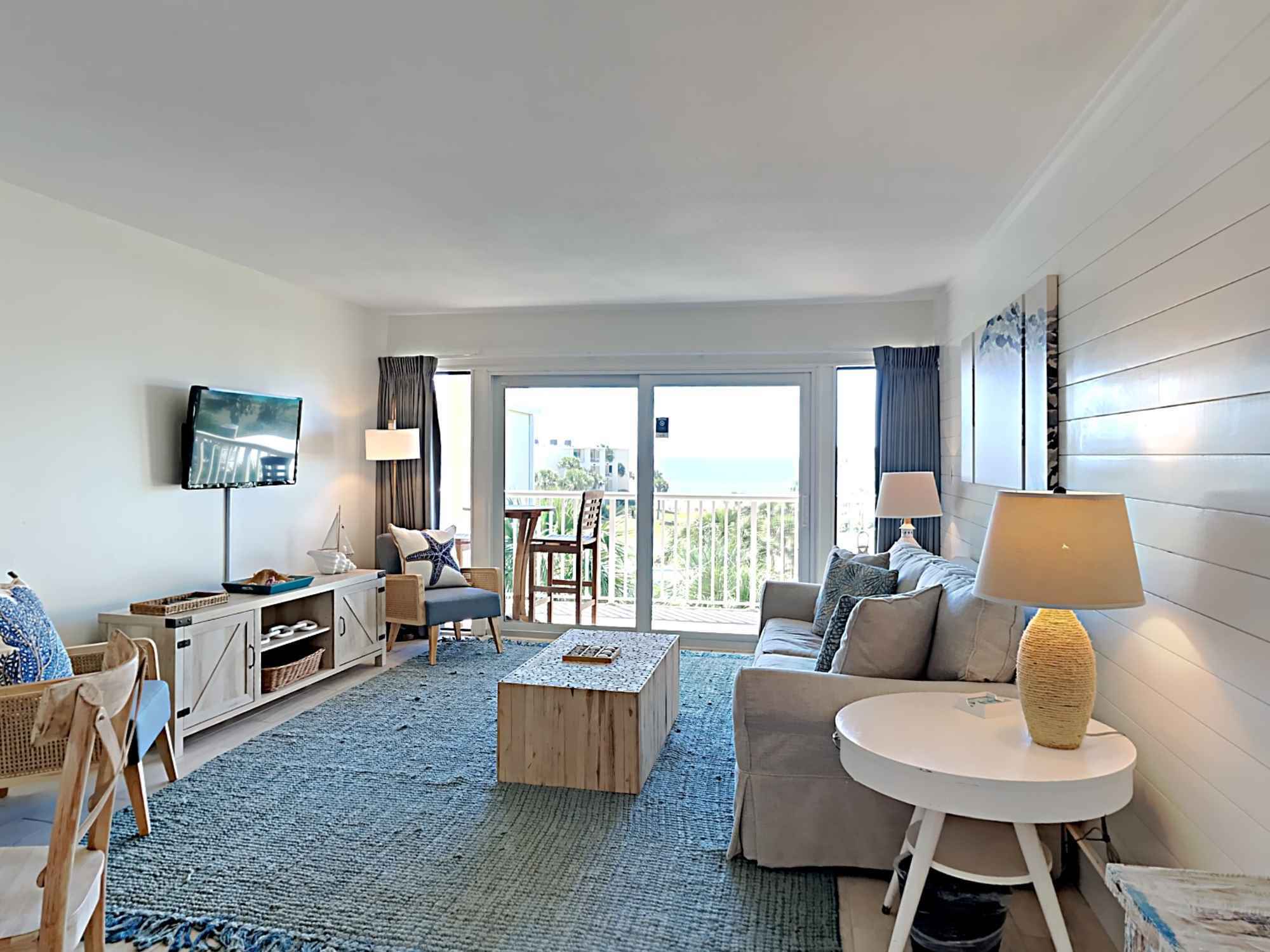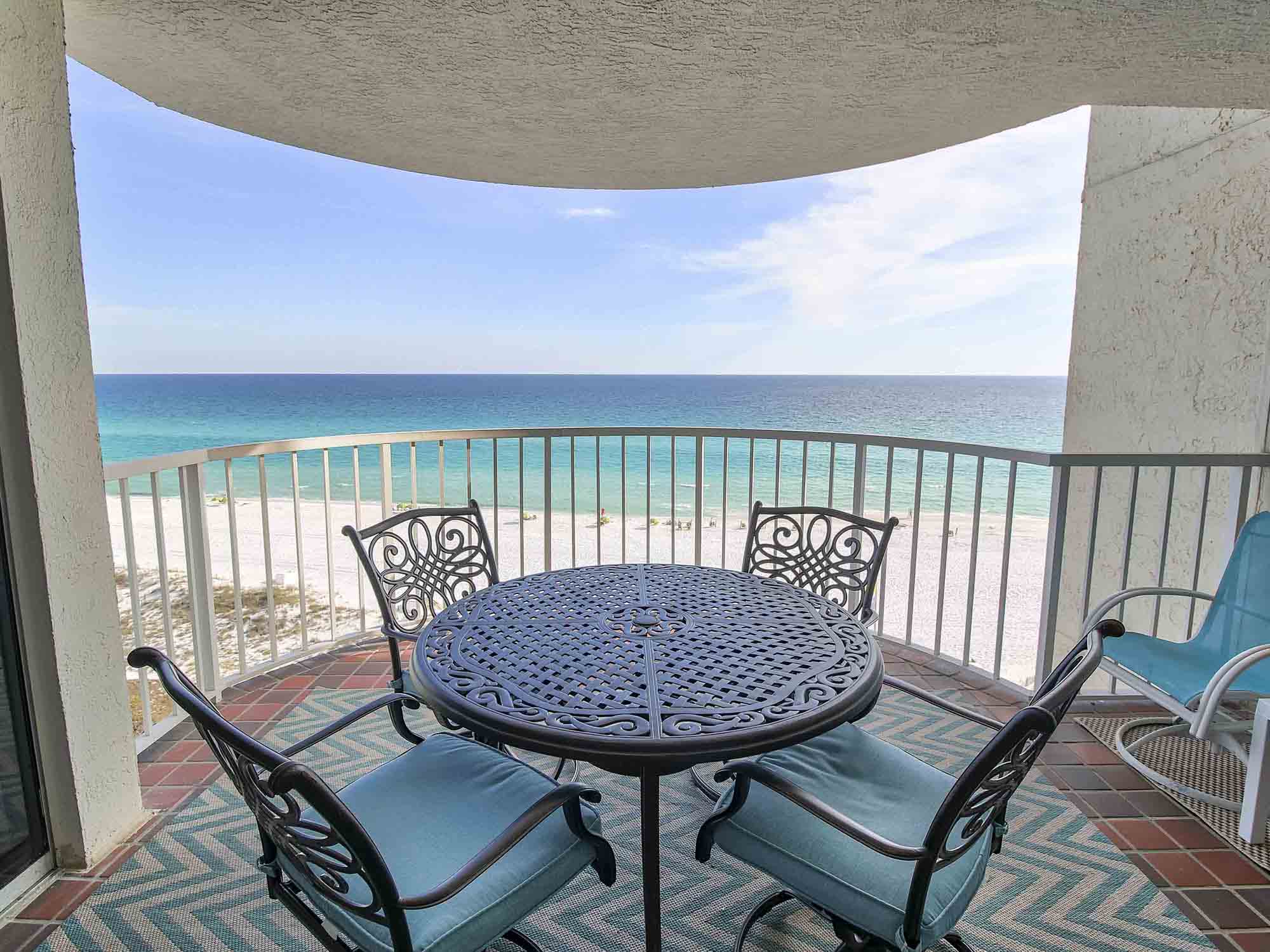 Silver Dunes Penthouse B
This charming vacation condo in Destin offers panoramic views, spacious accommodations for nine guests, and community amenities. The neutral décor provides a serene space allowing for checking work items off your list. Grab your laptop and move from the breakfast bar to the dining table and end out on the balcony finishing up your workday as the sun is setting on the shore. This rental was also recently renovated to include new sliding glass doors and all new furniture! After logging off, head down to take advantage of the proximity to the beach. You could also check out the many amenities offered including a community pool, basketball courts, and Shuffleboard. Book your stay at Silver Dunes Penthouse B today!
Hidden Dunes Gulfside #A805
Cool, coastal tones and a salty breeze greet you at Hidden Dunes Gulfside A805. This Destin, FL vacation condo features a spacious private balcony offering a large table perfect for getting some solid work hours in. The spacious kitchen makes it easy to whip up a quick lunch or coastal cocktail in the evenings. The Gulf-front pool and community hot tub make relaxing from a stressful day a breeze. Did we mention that the master bedroom also boasts views of the beach and features balcony access? You can wake up and kickstart your day with the famous Florida sunshine. Now's the time to book your trip to Hidden Dunes Gulfside A805.
Silver Beach Towers #1805E
If luxury is what you want, check out Silver Beach Towers 1805E. This beachfront Destin, FL vacation condo has beachy décor, breathtaking views, and every amenity you can think of. Take a break from your workday and learn how to play tennis at the community courts. Or lounge in the sun at the community pool. This rental is a beautiful choice regardless of how you plan on spending your week. Thinking of bringing a few friends or family members? This Destin condo can easily accommodate up to six guests. The living room and both bedrooms feature floor-to-ceiling windows showcasing the beautiful beaches of Destin. Silver Beach Towers 1805E is available for your working-from-home getaway!
Book a September stay at a beachfront vacation condo in Destin and work surrounded by a peaceful, Gulf Coast atmosphere.