Beach Cleanup Programs in Pensacola, Destin, and Gulf Shores ~ Southern Vacation Rentals
Looking to make a difference at the beach? Get involved in some of the beach cleanup programs in Pensacola, Destin, and Gulf Shores. Litter left behind on the beach causes harm to marine and shoreline wildlife. It's important to keep our beaches clean and clear: just the way we found them! As part of our voluntourism initiative, we invite guests to volunteer with a local organization during their stay. We're active in our communities, and we invite you to do the same during your vacation here! It feels good to give back, especially to a community that supports us as much as all of ours do. Beach cleanup programs are a great way to help keep our beaches beautiful for use all year long. Find out how you can get involved in several beach cleanup programs in Pensacola, Destin, and Gulf Shores – no matter where you are staying along Northwest Florida and Coastal Alabama!
Keep Pensacola Beautiful – Pensacola Beach & Perdido Key
Keep Pensacola Beautiful's mission is to provide education and resources for sustained community improvement in the Pensacola and Perdido Key areas. Keep Pensacola Beautiful participates in several beach cleanup initiatives including the International Coastal Cleanup in September, World Oceans Day in June, and Memorial Day Cleanup in May. You can even plan your own beach cleanup through their volunteer program! They'll provide all of the necessary equipment, so be sure to coordinate at least a month in advance. Of course, Pensacola Beach is the most requested cleanup spot! Learn more about their beach cleanup programs on Pensacola Beach here.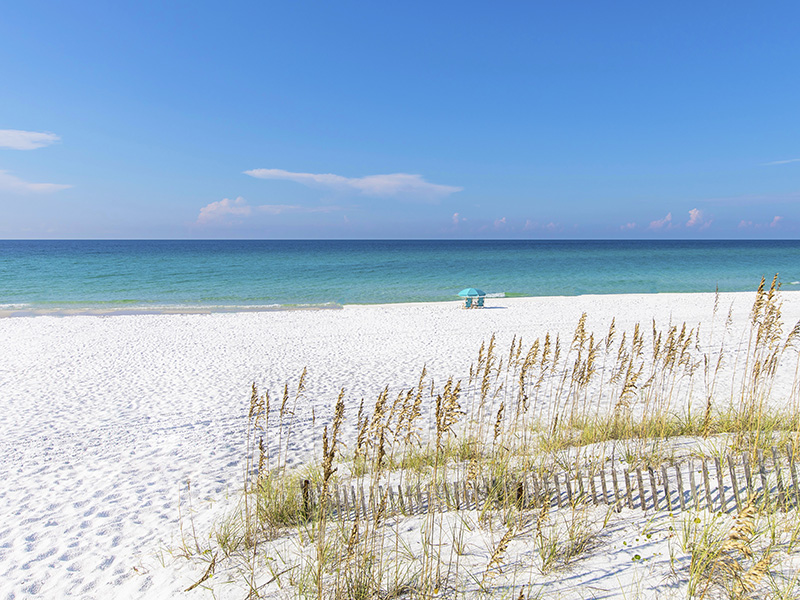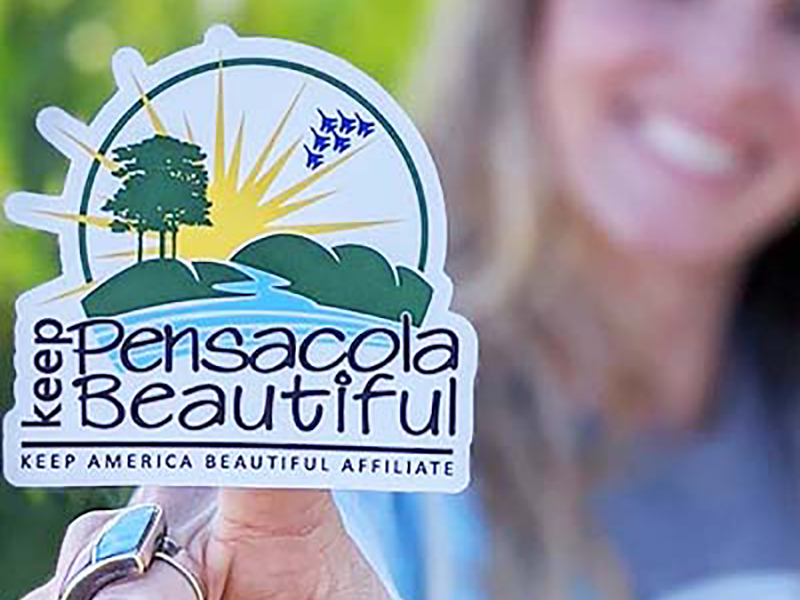 Choctawhatchee Basin Alliance – 30A, Destin, & Fort Walton Beach
The Choctawhatchee Basin Alliance works to sustain healthy local waterways through monitoring, education, restoration, and research. Not only do they cover the Choctawhatchee Bay, but also the Choctawhatchee River, coastal dune lakes, and the Gulf of Mexico. It's their mission to keep the waterways in our communities swimmable and fishable for years to come. Some of their programs include oyster shell recycling and gardening as well as monofilament recycling to keep fishing line from entering our waterways. If you want to volunteer to help keep our waterways clear, the Choctawhatchee Basin Alliance would love to have you! Volunteer opportunities extend from everything including collecting and recycling used fishing line to building oyster reefs. Get involved today!
Alabama Coastal Cleanup – Orange Beach, Gulf Shores, & Fort Morgan
In addition to beach cleanup programs in Pensacola and Destin, you can get involved in beach cleanups over in Alabama as well. The Alabama Coastal Cleanup makes it possible! Their 33rd year of cleaning the beaches takes place on September 19th, 2020 from 8 AM until noon. Since the first event in 1987, over 87,000 volunteers have helped clean up the beaches and coastal waterways. That's 1.6 million pounds of trash! The Alabama Coastal Cleanup is organized by the Alabama Coastal Foundation; they also organize events like National Estuaries Week, Leave Only Footprints, and the Oyster Shell Recycling program. Find out how you can volunteer today!
Are you planning a trip to the beach this summer? After you've organized your beach cleanup, it's time to book your vacation rental! The beauty of participating in beach cleanup programs in Pensacola, Destin, or Gulf Shores is that when you're done, you can just go right back to your vacation rental (or spend some more time on the beach!). If you're looking for vacation rentals in Pensacola Beach, Regency Towers 704 West is a beautiful two-bedroom condo right on the beach! You are also close to Park East in Pensacola Beach, where several beach cleanups take place. Meanwhile, over in Gulf Shores, A Shore Sign is the perfect home to host your entire party. There's plenty of fun to be had at this Gulf Shores vacation home!