Visit the Navarre Beach Sea Turtle Conservation Center ~ Southern Vacation Rentals
You don't have to be traveling to the beach with kids to visit the Navarre Beach Sea Turtle Conservation Center, but we guarantee they'll love it! Open all year long to locals and visitors alike, it's a great chance to see firsthand the work that goes into protecting Northwest Florida's sea turtle population. The Center's mission revolves around conservation, education, and research. Conservation and education work hand in hand to provide a better environment for sea turtles, while research seeks long-term solutions and methods to conserve and manage our natural resources. Sea turtle season goes until October 31st, so it's a great time of year to visit, too!
The Navarre Beach Sea Turtle Conservation Center is currently open with modified hours: Tuesday-Saturday from 12-4 PM daily.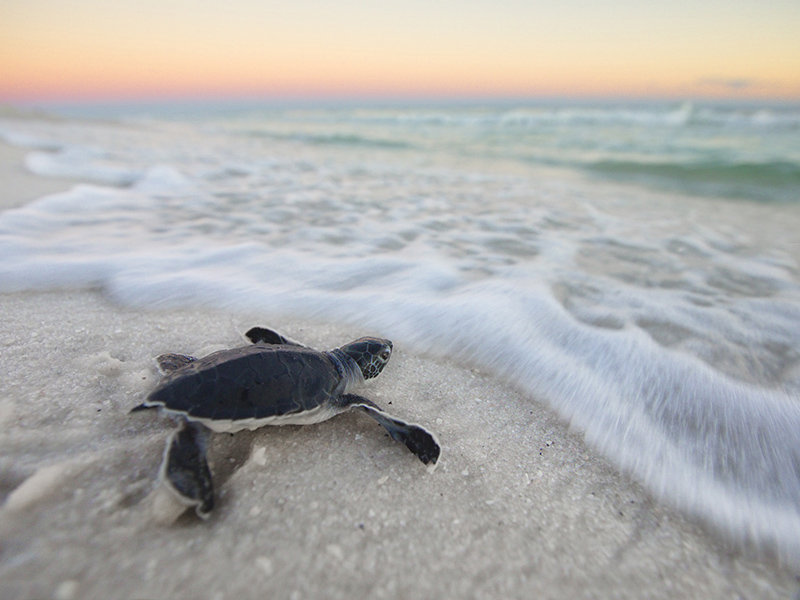 What to do at the Navarre Beach Sea Turtle Conservation Center
In addition to learning more about sea turtles, visitors will learn about other types of marine life at the Center. Take part in interactive exhibits that are just as fun as they are educational. You'll also get to see a jellyfish aquarium, seahorse habitat, and an artificial reef aquarium. Visitors of all ages will learn about the importance of keeping our reefs alive and what artificial reefs to do for the underwater ecosystem. Meanwhile, if you've ever wanted to be a marine paleontologist, the Shark Tooth Treasure Hunt is for you! It's your chance to sift out real fossilized shark teeth estimated to be 55-65 million years old. All fossils are real and yours to keep! Visit here for more information about planning your trip to the Center.
Sweet Pea the Sea Turtle
The Center is home to Sweet Pea, a non-releasable green sea turtle. Sweet Pea is the first sea turtle many guests see, especially young ones. Sweet Pea was rescued from fishing line in 2016 from Ono Island in Orange Beach, Alabama. She was rehabilitated at the Gulfarium on Okaloosa Island for a year and a half before finding a new home at the Navarre Beach Sea Turtle Conservation Center. Because she can't swim through currents or strong water flows, the Florida Fish and Wildlife Commission deemed her non-releasable. However, Sweet Pea is as happy as can be in her 15,000-gallon saltwater pool! Learn more about Sweet Pea here.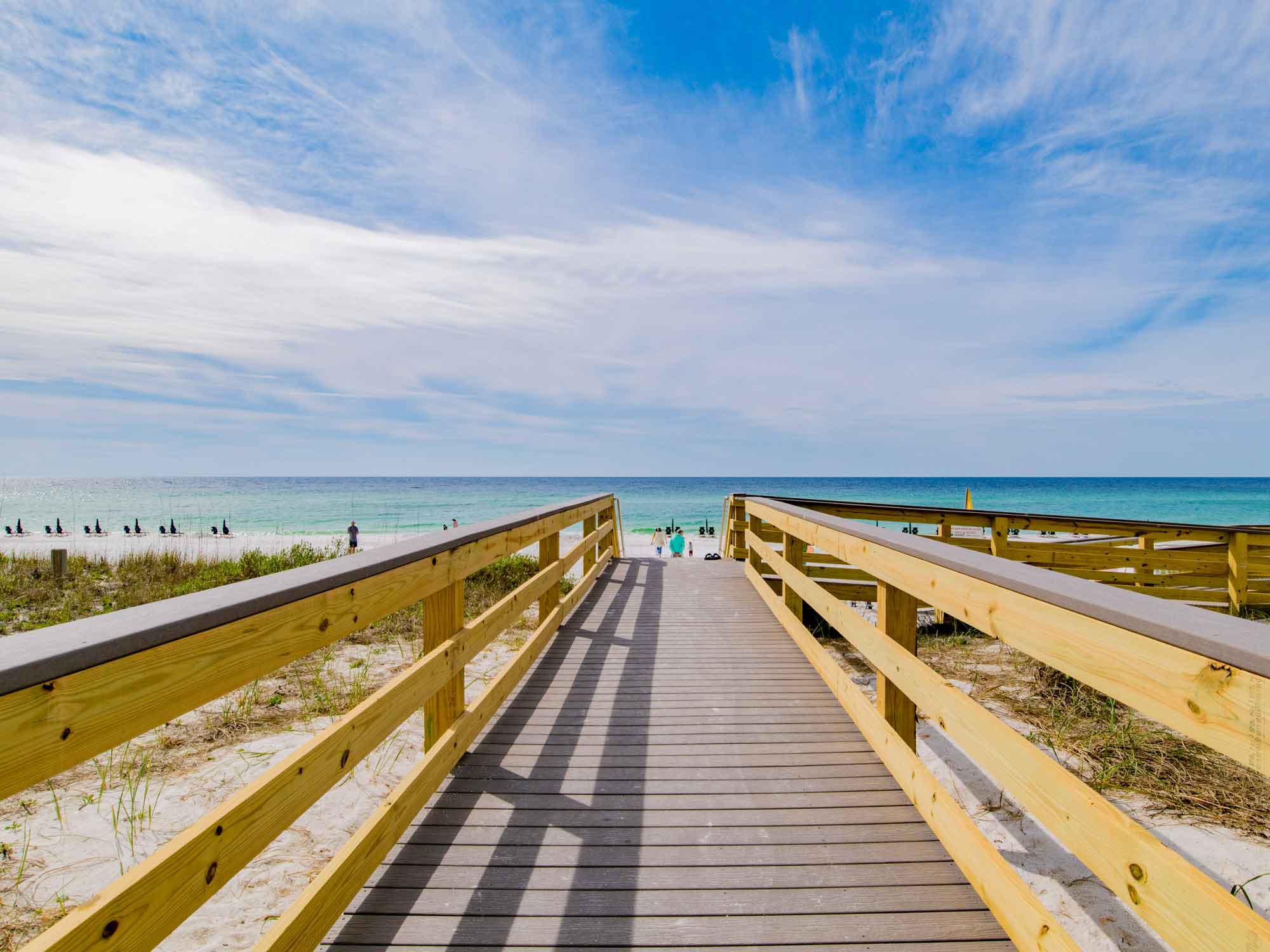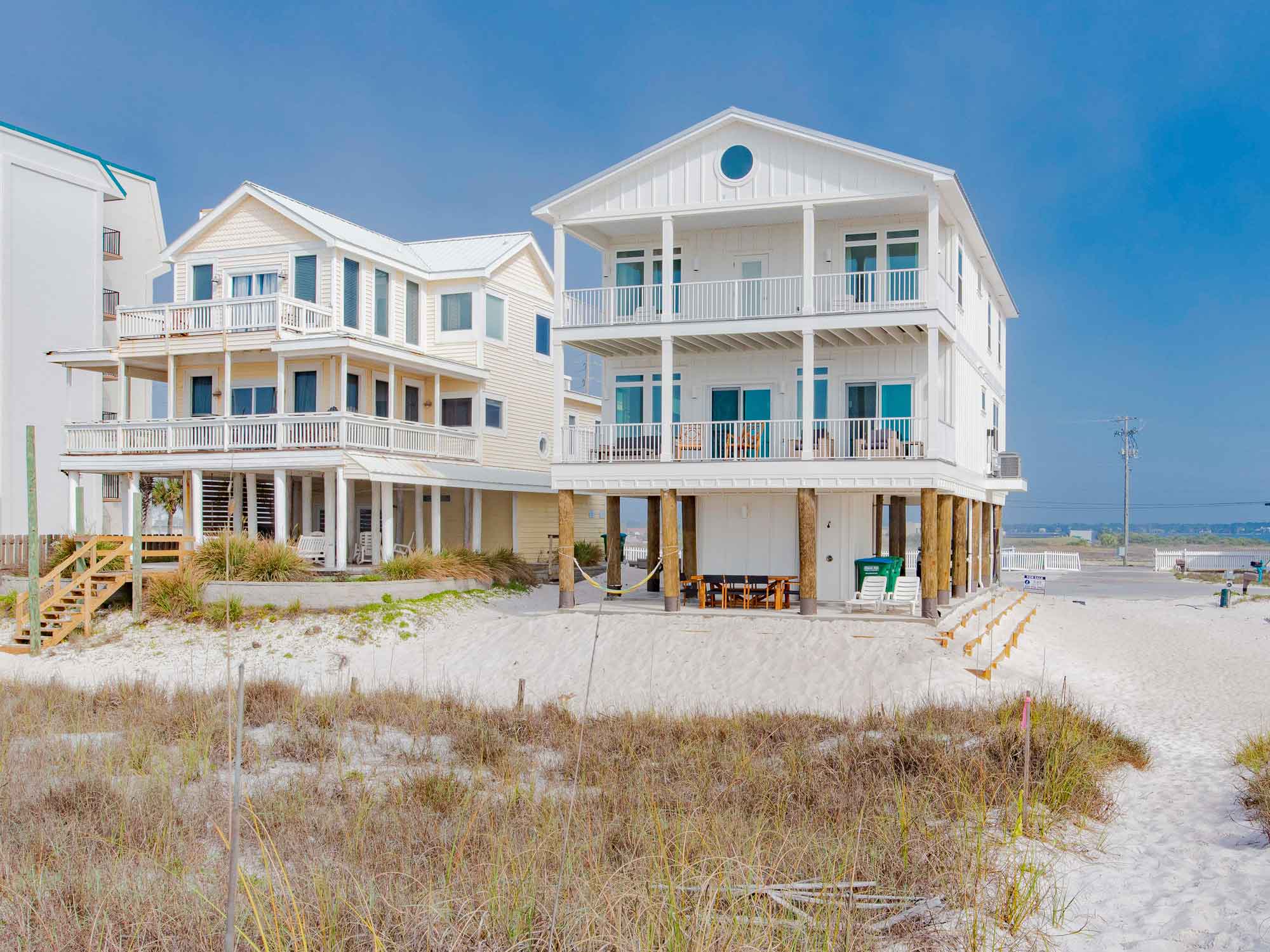 Where to Stay in Navarre Beach
Our diverse inventory of Navarre Beach vacation rentals is perfect for groups both big and small. With everything from two-bedroom condos to beachfront homes, we've got something for everyone! The Navarre Beach Sea Turtle Conservation Center is located just off of Gulf Boulevard past Broussard's of Navarre Beach, so no matter where you're staying you can get there in just a few minutes. Our condo rentals at The Pearl of Navarre enjoy close proximity to the Center in addition to dining and fun activities at the beach. Plus, with a wide range of resort amenities and breathtaking views, you'll never want to leave! Or, if you need more space for everyone, a stay at Saltwater Pearl is just what you need. This large six-bedroom home has enough room for 15 people and has the beach in its backyard.
Are you looking for more fun things to do on your vacation in Navarre Beach? Visit our Gulf Coast Guide to start planning!