Black Cherry Mule for Holiday Celebrations ~ Southern Vacation Rentals
Celebrating the holidays at the beach this year? You'll want to give this festive holiday cocktail a spin! If you love a Moscow or Kentucky Mule, then the Black Cherry Mule is for you. It's the perfect combination of sweet and tart and will have you feeling full of holiday cheer in no time. Serve this cocktail during your holiday vacation at the beach – whether you're coming for Thanksgiving, Christmas, Hannukkah, or just a Friendsgiving trip.
Ready to make a Black Cherry Mule? Grab your copper mug and let's get started!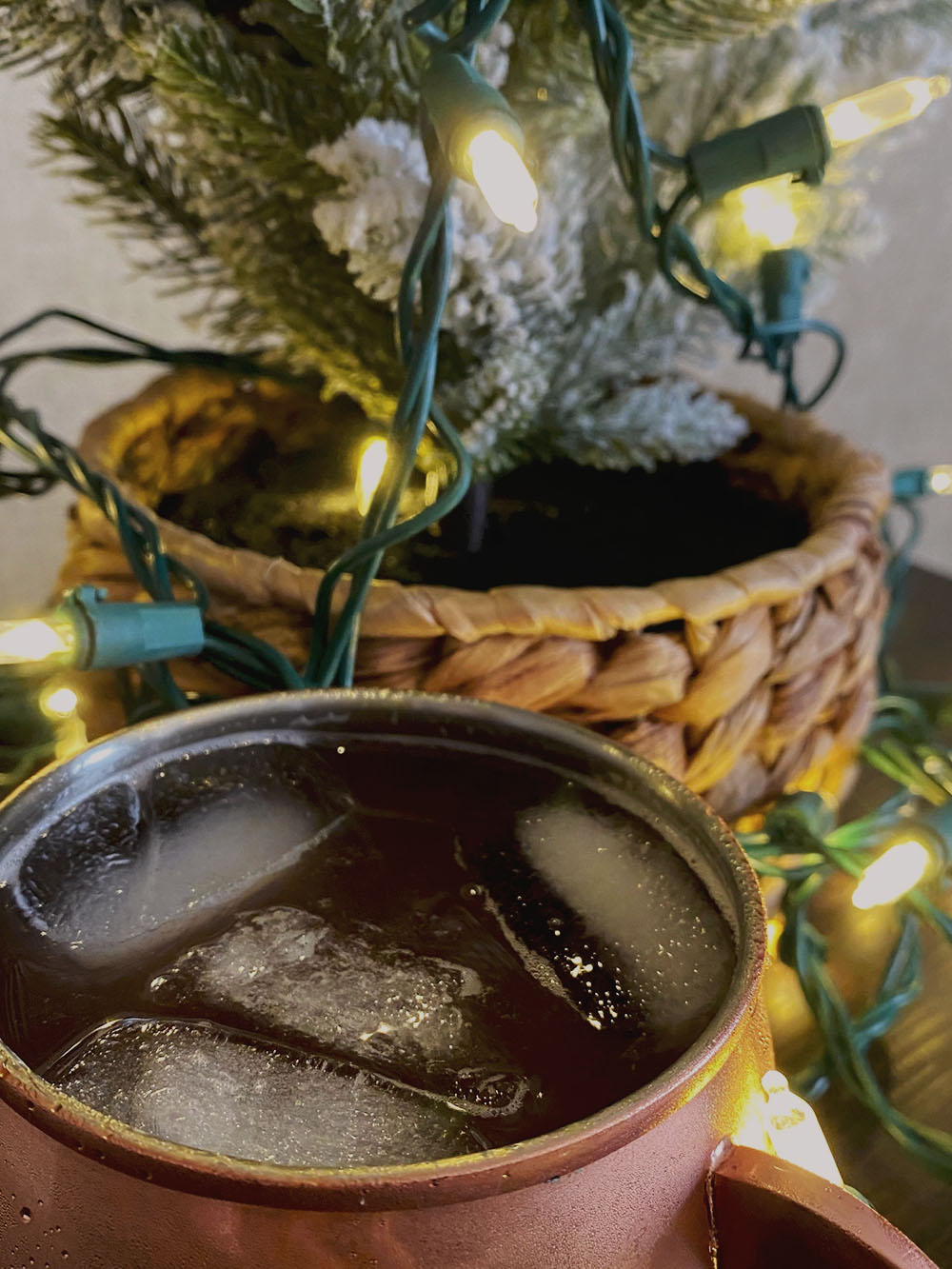 Our favorite holiday cocktail – a Black Cherry Mule
This festive mule will have you feeling full of holiday cheer! For a non-alcoholic version, swap the vodka with 1/2 cup of chilled unsweetened black tea.
Ingredients:
4 tbsp black cherry sauce
6 oz ginger beer
2 tbsp lime juice
1.5 oz vodka
Ice
Black cherries for garnish (optional)
How-to:
In a copper mug, combine the black cherry sauce, ginger beer, lime juice, and vodka. Stir and add in ice and black cherries to garnish.
Sip and enjoy!
This Black Cherry Mule pairs well with a beautiful beach view and a getaway with your group.
Looking for more delicious recipes for the holiday season? Visit our blog to see what we're serving up.
There's still time to take your vacation to the beach for the holidays, but don't wait to book! Browse our Gulf Coast vacation rentals to find your perfect spot on the sand. Maybe you're getting together with family for the first time all year and want to stay in a large beach home in Destin. Or, maybe you're looking for a quieter retreat for just a few of you in one of our Pensacola Beach condo rentals. No matter the size of your party, we've got something for everybody. After all, the holidays are better at the beach!