The 6 Best Places to Watch Football at the Beach ~ Southern Vacation Rentals
Football season is here! We know that one of the best parts of football season is the comradery shared at restaurants and bars, getting to enjoy watching the game on the big screen TV and rooting for your favorite team. We also know that that may not be possible this year, but fortunately, there are plenty of beach homes and condos you can stay at with large TVs, spacious kitchens, and great views! This month, we're highlighting some of our favorite properties you can visit to watch football at the beach. Take a look at our list below and follow the links to book your vacation rental to watch football at the beach this fall!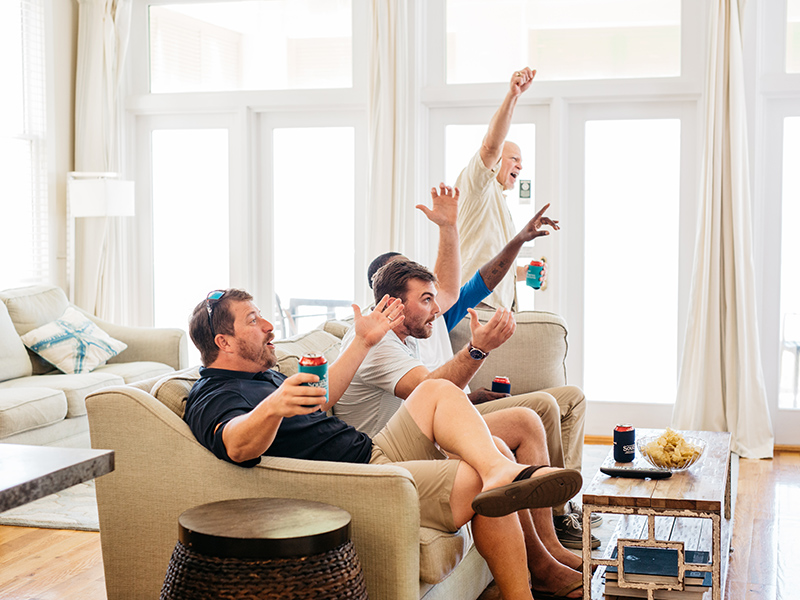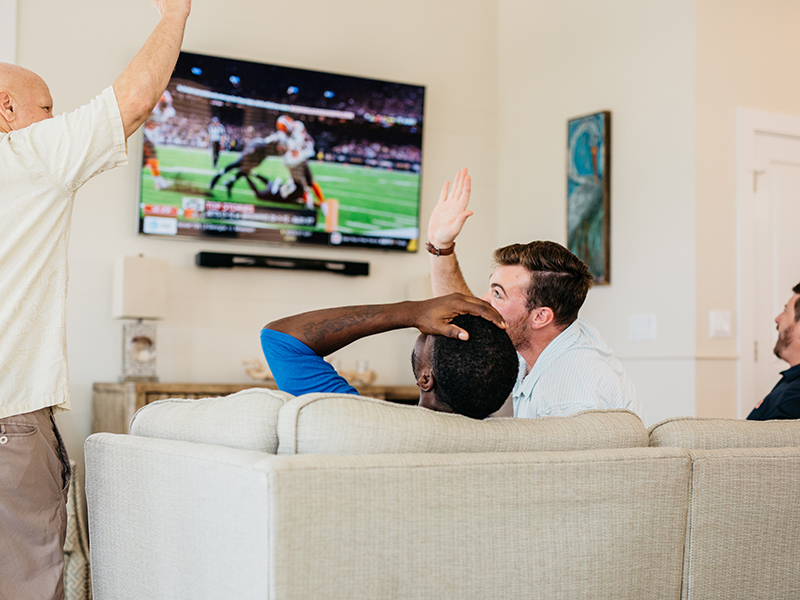 Best Places to Watch Football at the Beach: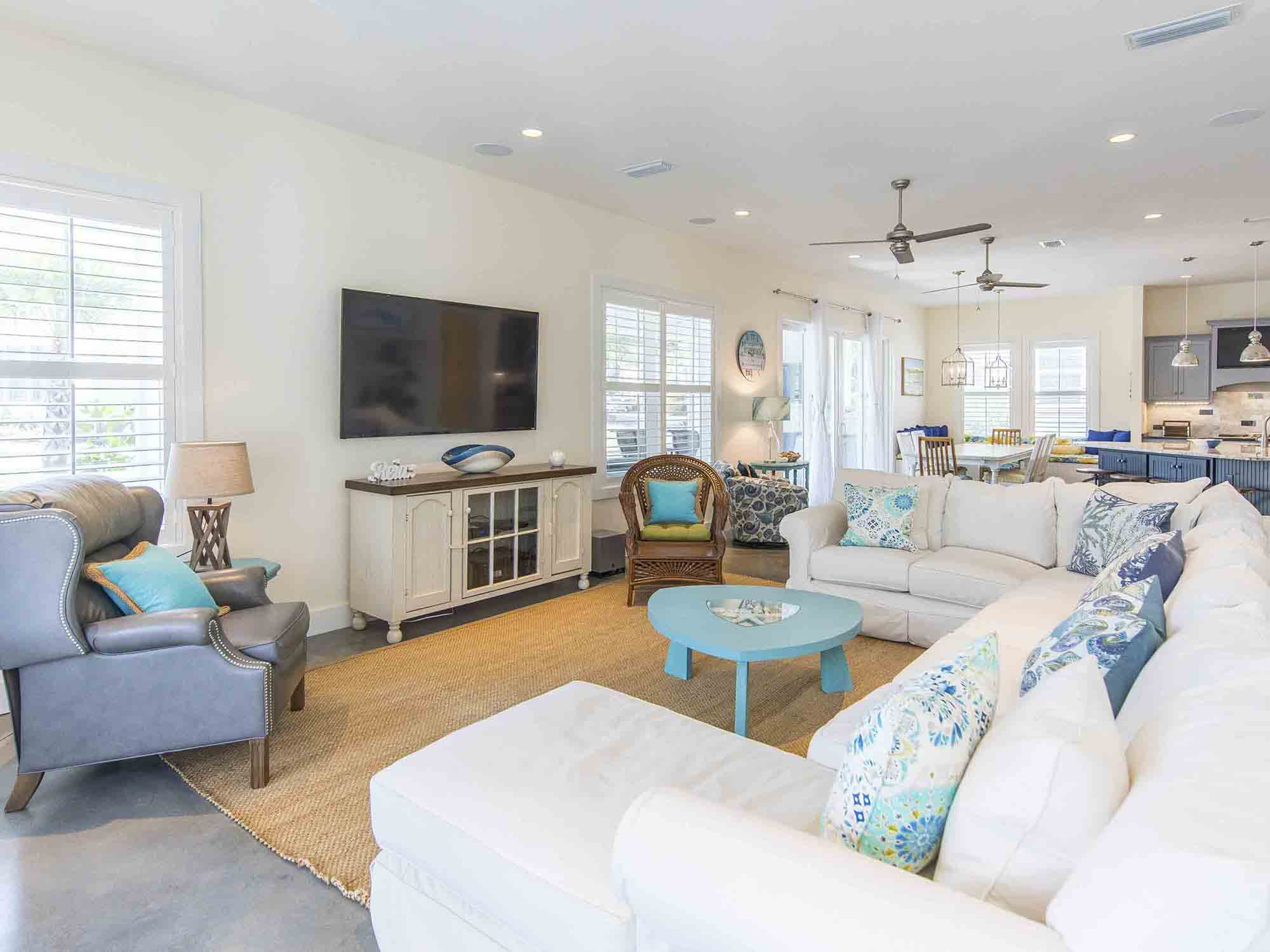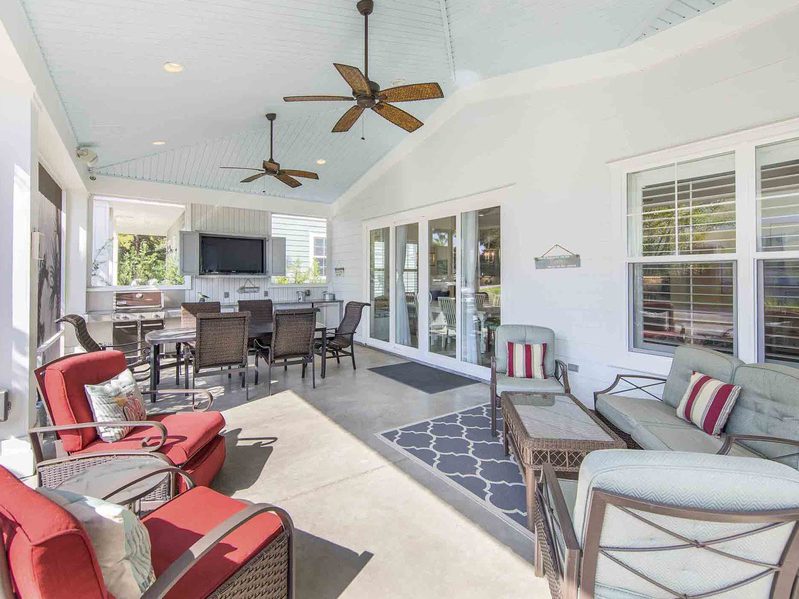 Make use of the beautiful fall weather in Florida and book your stay to watch some football at 1 Conched Out Villa. The back patio is completely screened in and the perfect place to gather while you watch the game. This home has a 50″ outdoor TV and 65″ indoor TV, open-concept living area, chef's kitchen, and premium channels and surround sound both indoors and outdoors. In addition, 1,000 square feet of outdoor living space means there's plenty of room for everyone!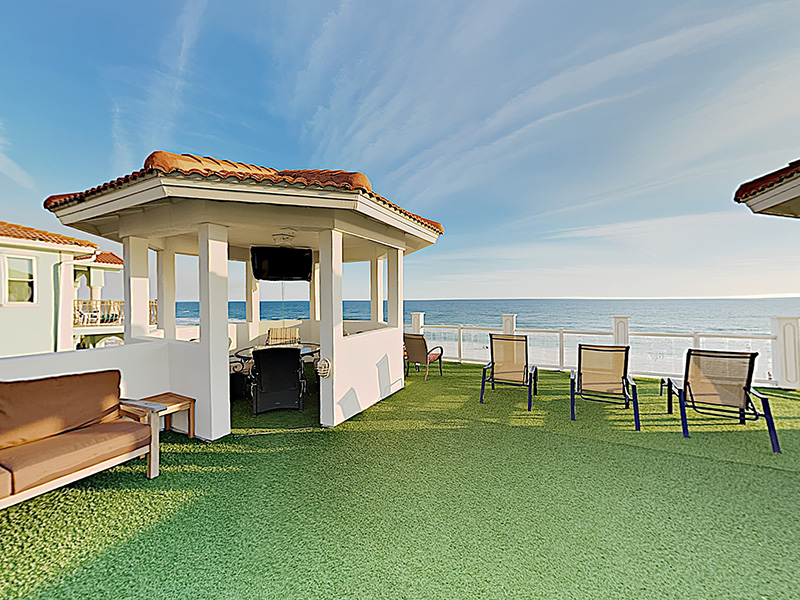 Make Already There your spot to watch football at the beach this fall! This large seven-bedroom home features a recently remodeled third-story deck that's the perfect place to watch your favorite team face off. Astroturf, plenty of seating, and an outdoor TV make for the perfect setting! Not to mention, just look at that view! The third-floor living room also has a small kitchenette and bar so that you don't have to go downstairs each time you want a snack. There truly is no better place to watch football in Destin!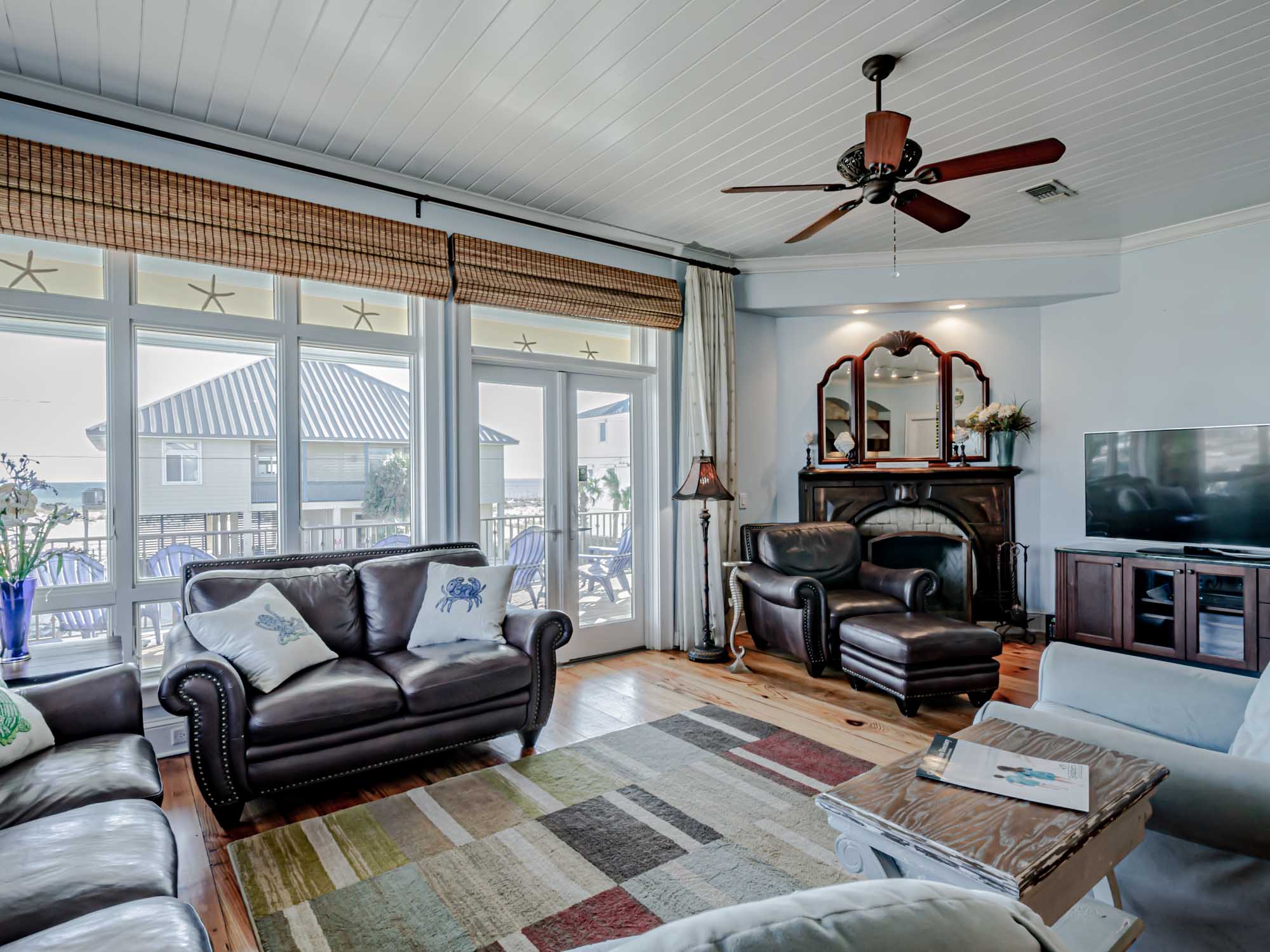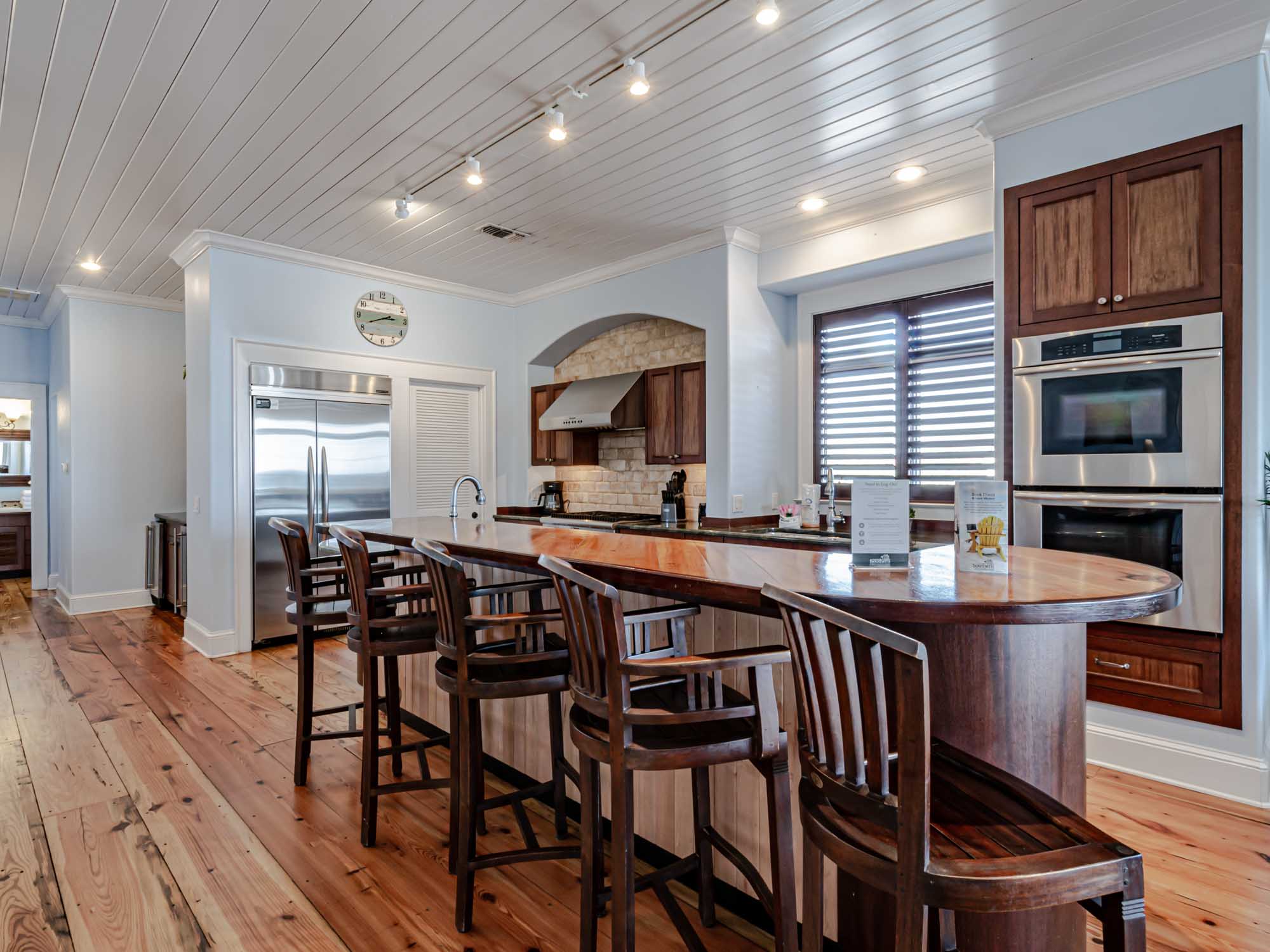 Make La Casa Folé your place to watch football at the beach this fall! This large four-bedroom home has a great location facing the Gulf, its own private pool, and enough room for 17 guests. The living room and the kitchen flow seamlessly together, meaning you'll never miss a second of the game while grabbing snacks. Not to mention, the kitchen is well-equipped to help you prepare any number of treats. With a full range of stainless steel appliances, a built-in KitchenAid fridge, and dual Thermador ovens, there's no telling what you can put together!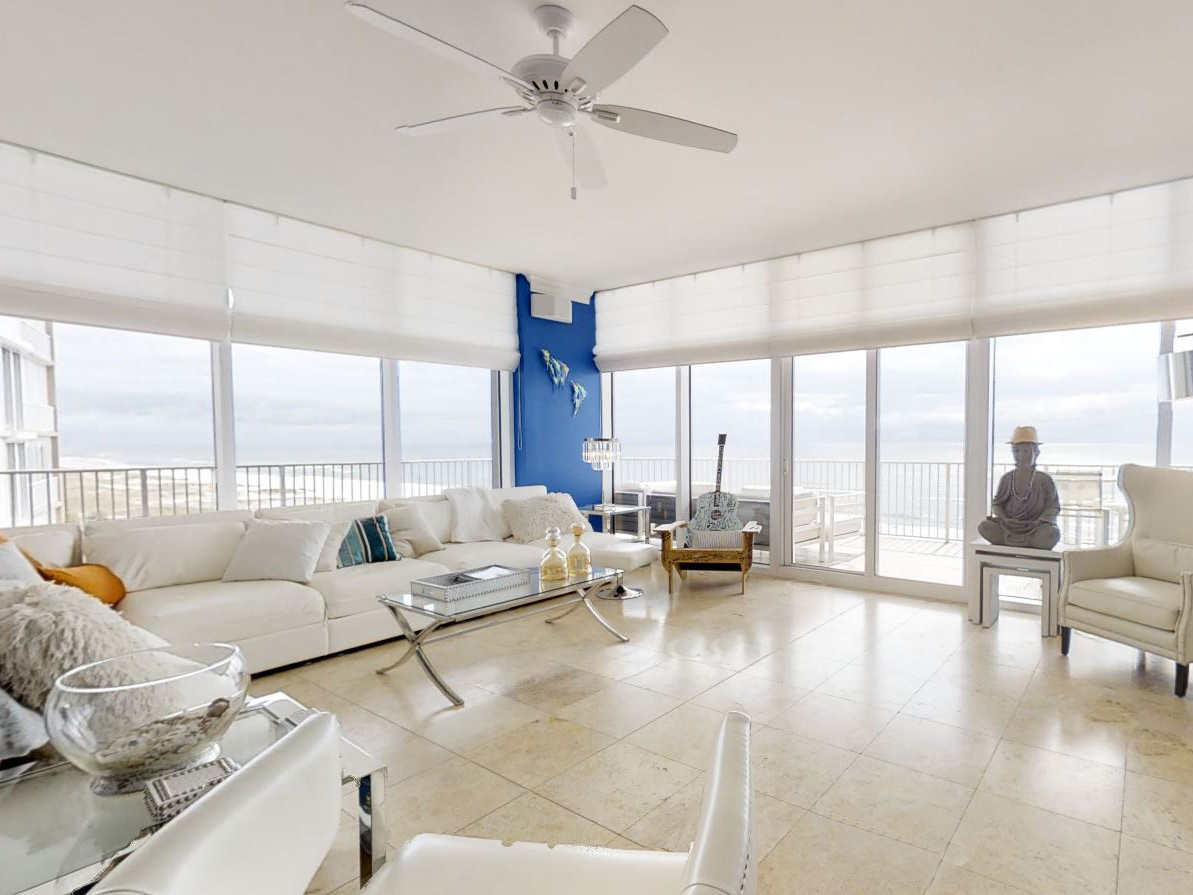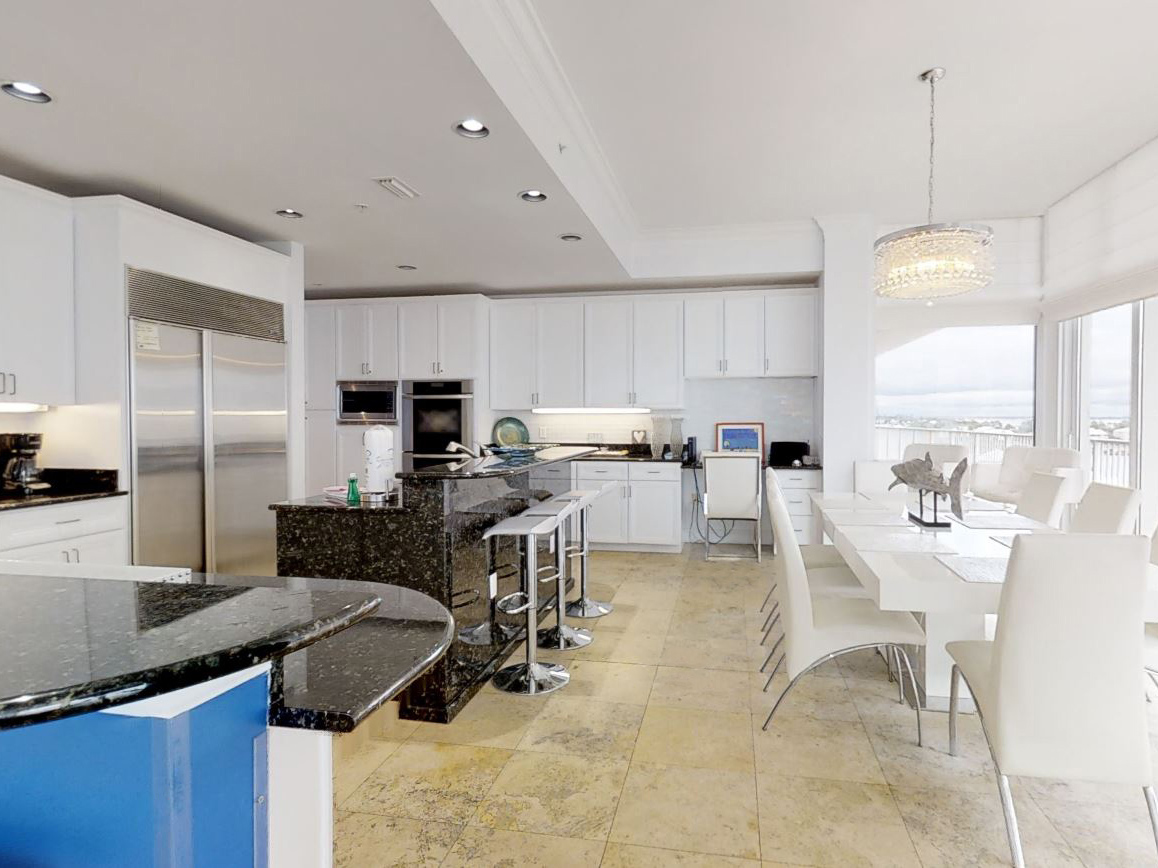 Watch the big game in style at Mediterranean 601E. This luxurious condo boasts wall-to-wall views and a large sectional that comfortably seats everyone (yes, everyone!). The well-maintained kitchen has plenty of cabinet space to store all of your snacks while you're here, and the appliances make it easy to prepare everything from your favorite dips and buffalo wings to a special cocktail or two. When the game is over and you need to unwind, recline on the comfortable seating on the balcony looking out over the Gulf.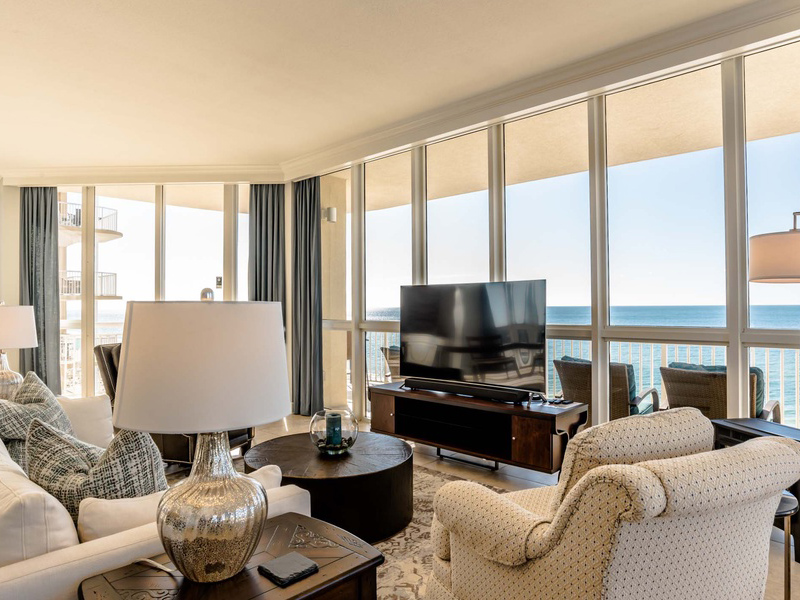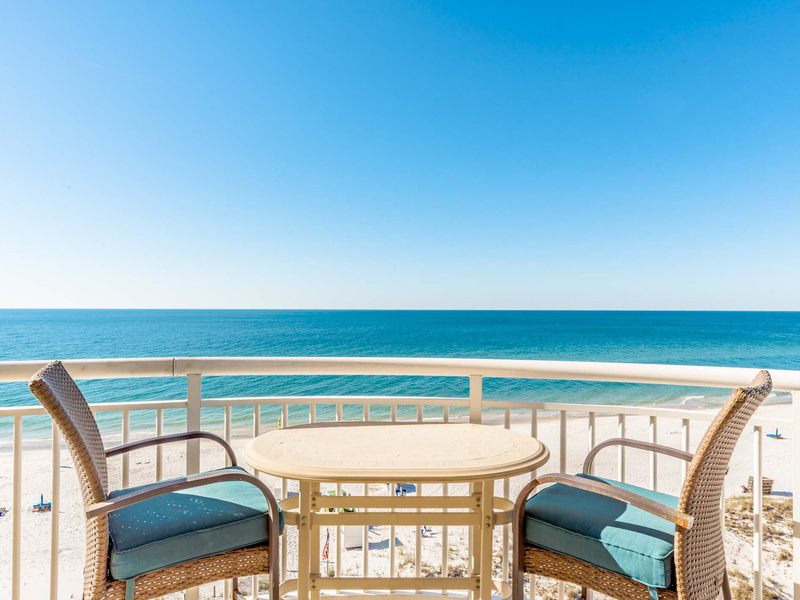 Talk about a game with a view! Oceania 5 is consistently one of our top picks for a favorite place to watch football at the beach. This large condo not only sleeps 10 guests in its four spacious bedrooms, but also has a large curved flat-screen TV in the living room accompanied by wall-to-wall glass windows with a striking view of the Gulf. In addition, the kitchen has plenty of counter and fridge space to host every game-day snack you could ask for!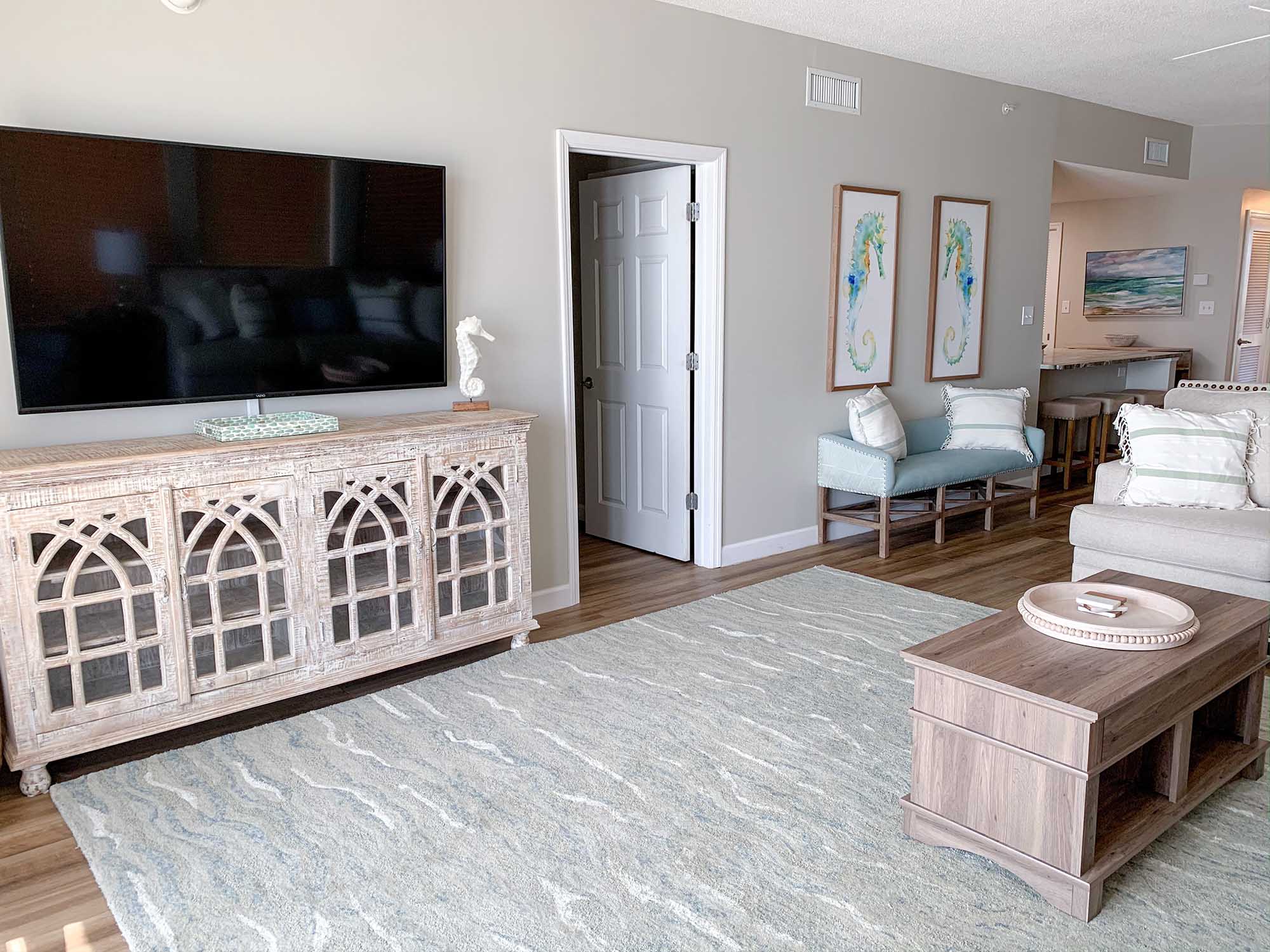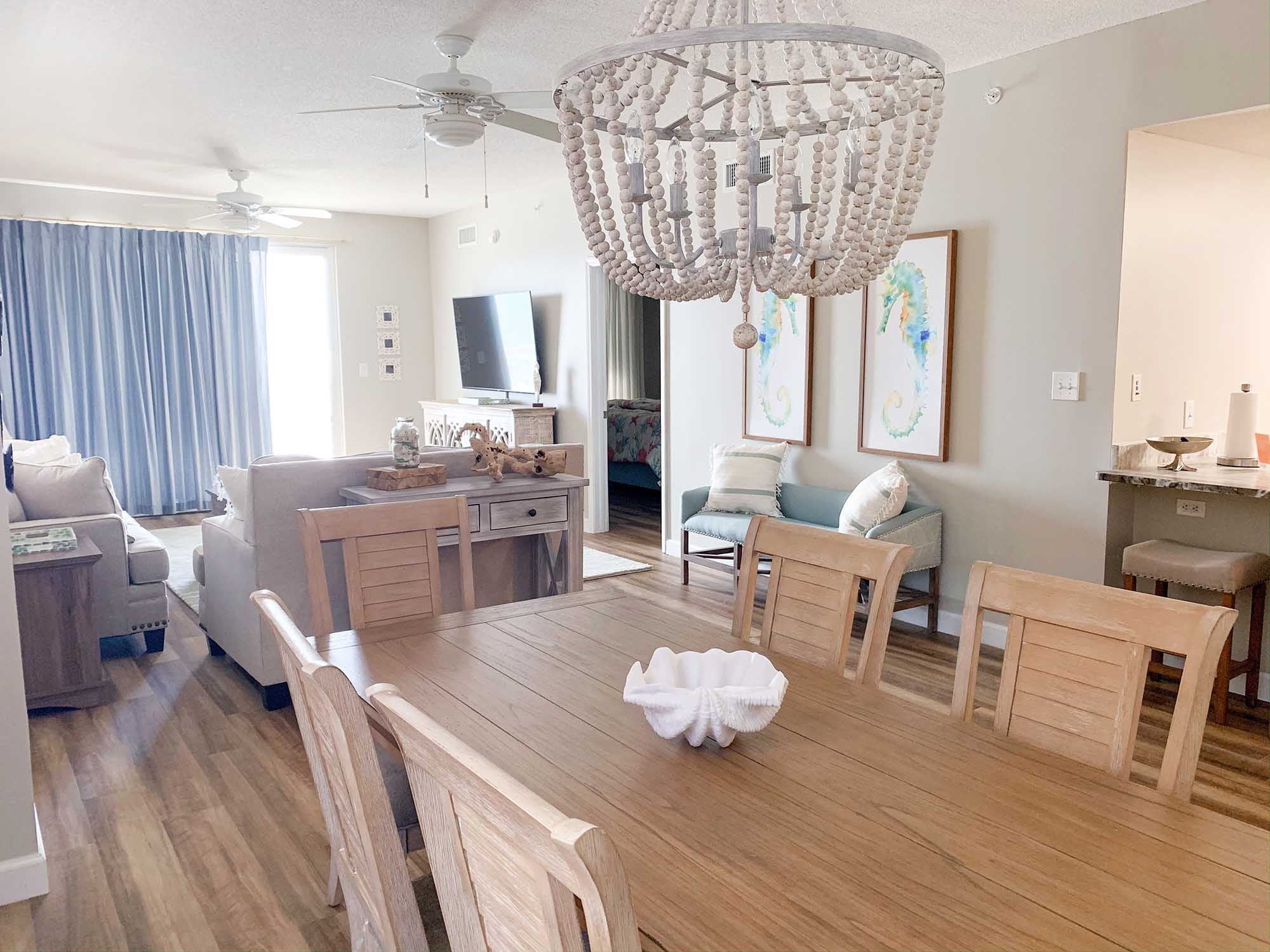 Need a place where you can watch the game in peace while the rest of the family ventures out? Seychelles 301 is the place to be. This recently-remodeled condo features new furniture, a large TV, and plenty of kitchen appliances and cookware to make your favorite game-day snacks. You'll have plenty of room to spread out and get comfy while your team scores a touchdown, too!