5 Reasons to Visit the Beach in the Fall ~ Southern Vacation Rentals
Take it from us – fall is better at the beach! We're listing 5 of our favorite reasons to visit the beach in the fall, from breathtaking sunsets to wide-open beaches. Not to mention, the mild temperatures mean you won't break a sweat strolling through the sand. Fall is becoming an increasingly popular time of year to visit the beach, and we couldn't agree more! Read on below to see 5 reasons to visit the beach in the fall, and be sure to search our beach vacation rentals in Florida and Alabama to book your spot on the sand today!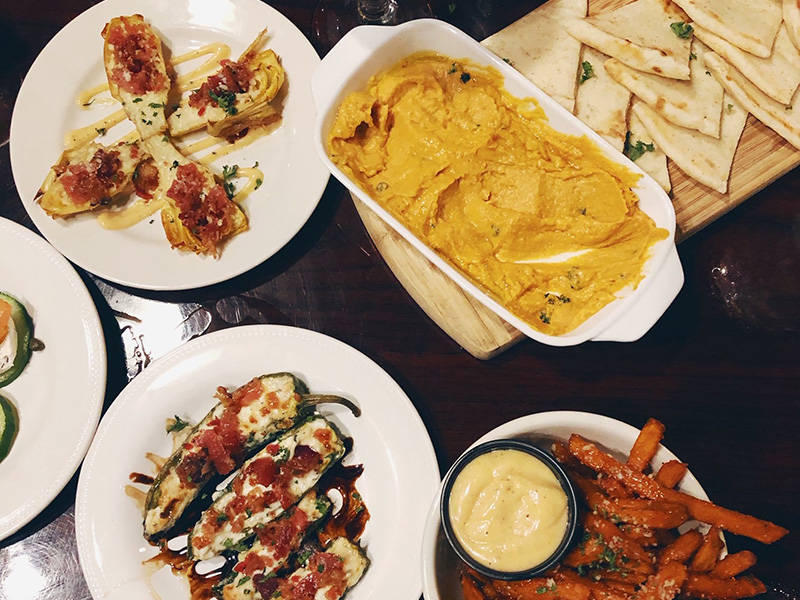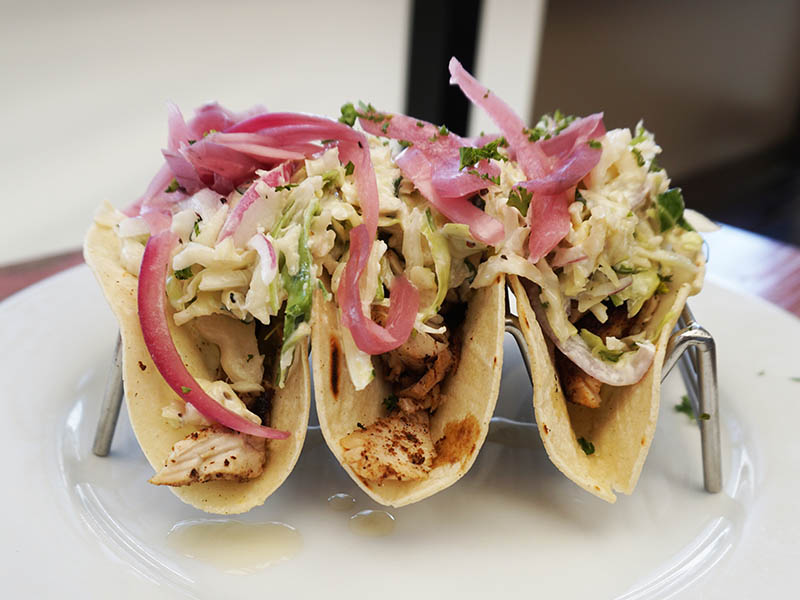 1. Coastal Cuisine
You won't find an abundance of chain restaurants here on the Gulf Coast. Instead, you'll find locally-owned restaurants with cuisine prepared by award-winning chefs who are touted as local celebrities. With menus to satisfy everyone's palate, you're sure to find something new each time you visit. Looking for your new favorite brunch spot in Orange Beach? Give Brick & Spoon a visit. For coastal fare with an urban twist, Perfect Pig on 30A is the place to be. It's a foodie's paradise here on Florida and Alabama's coast; you'll have to taste it to believe it!
Looking for local eats and drinks? Visit our Gulf Coast Guide to see some of our top picks for our areas' best restaurants.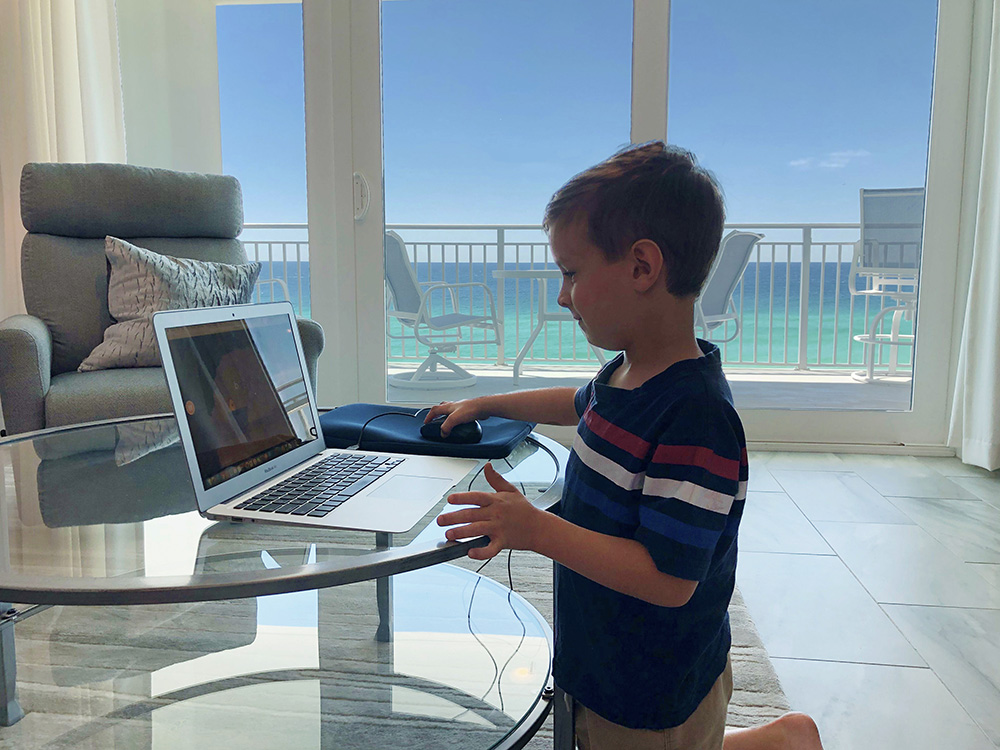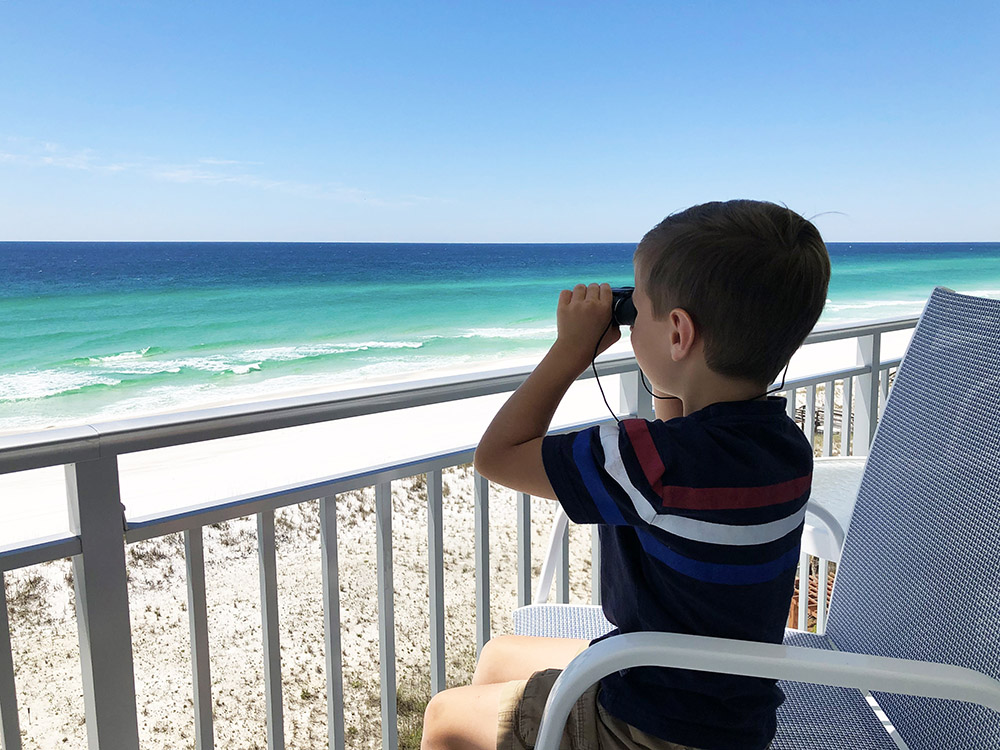 2. Work with a View
With many companies remaining remote and schools shifting to a hybrid model, there has never been a better time to take your beach vacation. Save that vacation time for another date and set up your office at the beach! Our vacation rentals come with all of the at-home comforts including free wireless internet, fully equipped kitchens, and more. You'll even love the use of an in-room washer and dryer to help keep your clothes clean on vacation. The kids will have plenty of room to complete their schoolwork at the beach, and when you're done for the day, the beach is only a few steps away. What more could you ask for?
Can't make it to the beach? Use one of our Zoom backgrounds for your next meeting.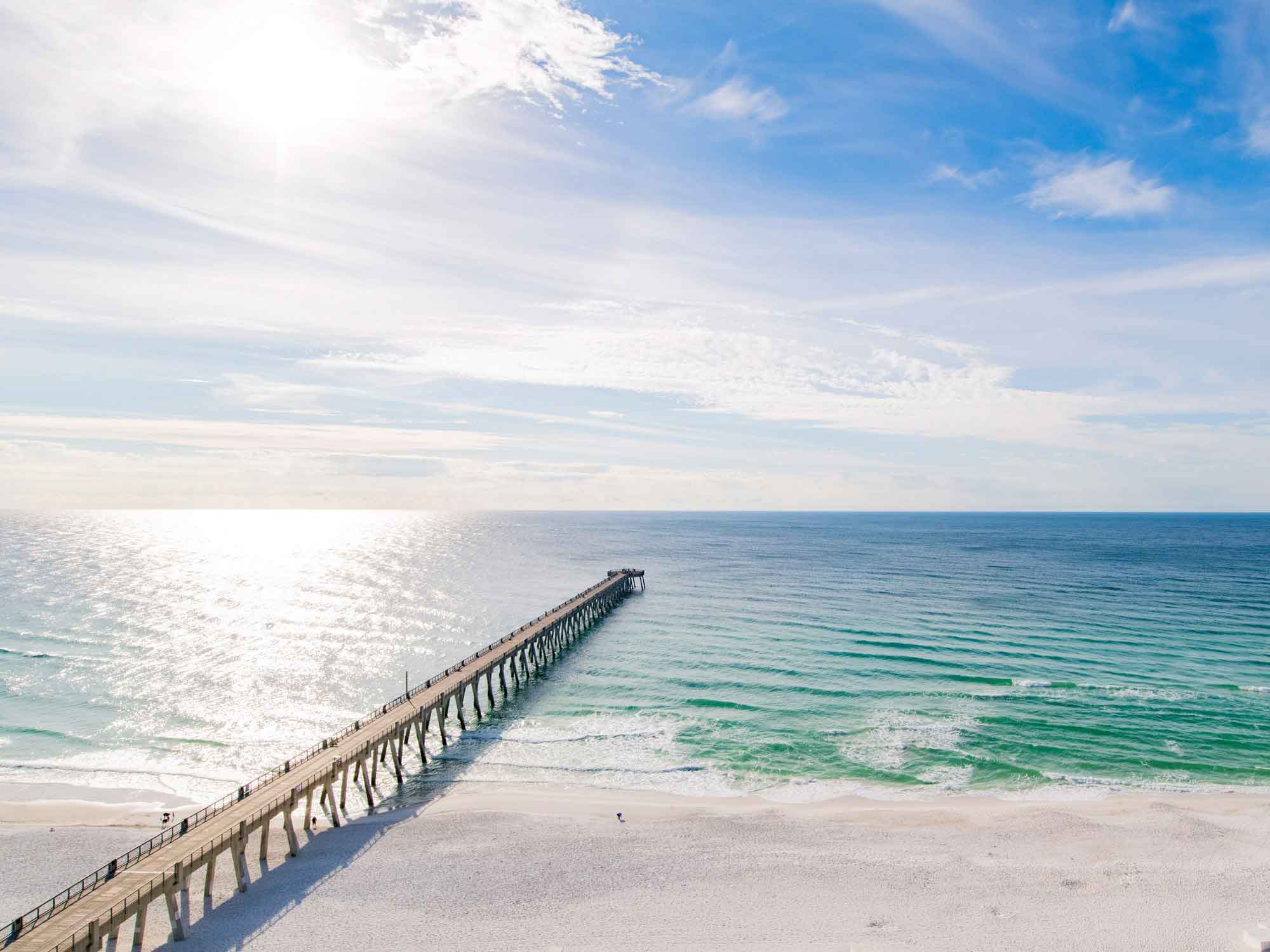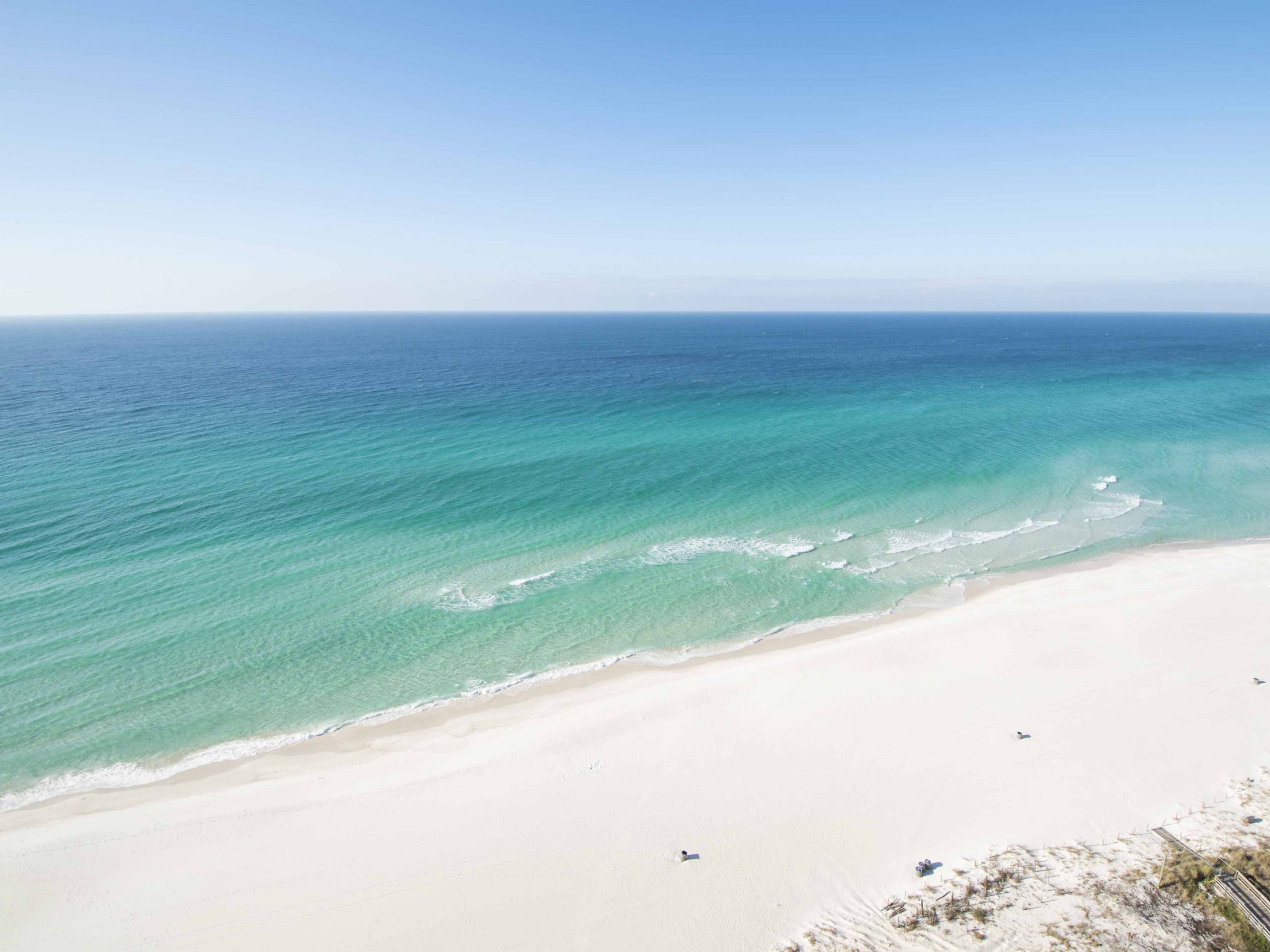 3. Less-Crowded Beaches
Once summer comes to a close, you'll find that securing a spot on the sand is easier than ever in the fall. This also makes it easy to practice social distancing protocols if you're looking to still enjoy your time outdoors. Of course, fall break brings in an influx of visitors, but during those off weeks, it feels like the beach is all yours. Take advantage of the wide-open space and spread out your beach blanket, soaking up the warm Florida sunshine.
Looking for a way to make the most of your time outdoors? Book your activities with our Southern Perks partners.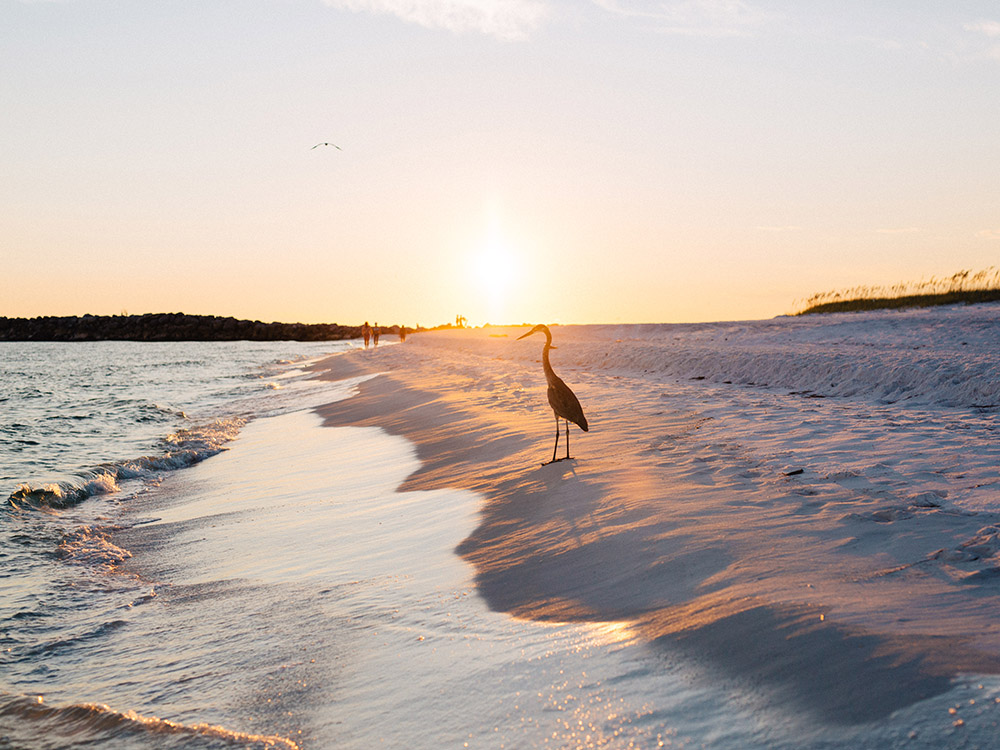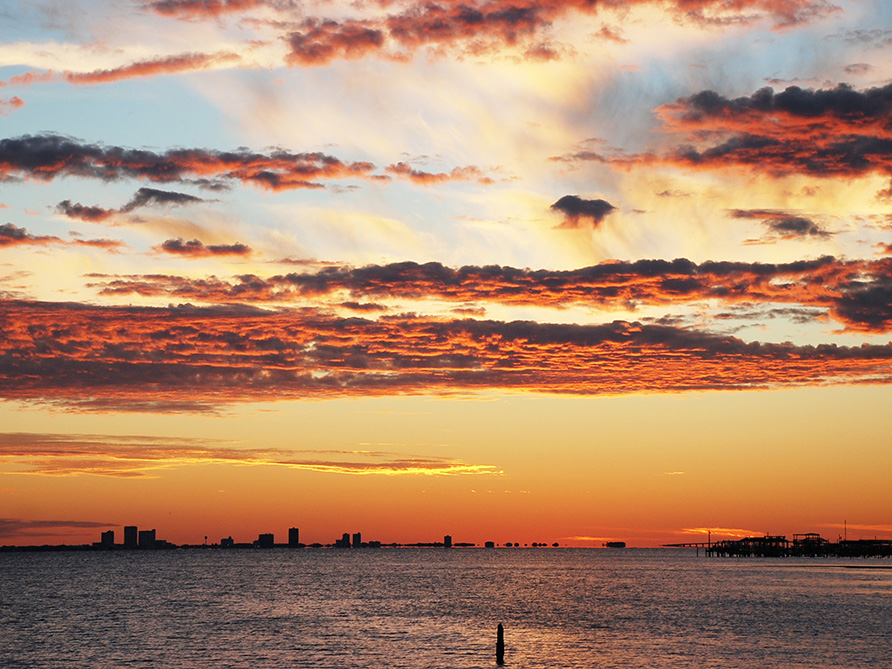 4. Sunsets & Pristine Views
There is truly nothing like a Gulf Coast sunset. This is definitely one of our top 5 reasons to visit the beach in the fall! If you have not witnessed a Gulf Coast sunset, this should certainly be on your list. Rippling hues of pink, purple, and orange reflect off the Gulf waters and will leave you feeling mesmerized. If you stay in a beachfront home or condo, just pull up a chair on your private balcony or patio, sit back, relax, and watch the sun set over the horizon.
Browse our Gulf-front vacation rentals for a front-row view to a beautiful sunset.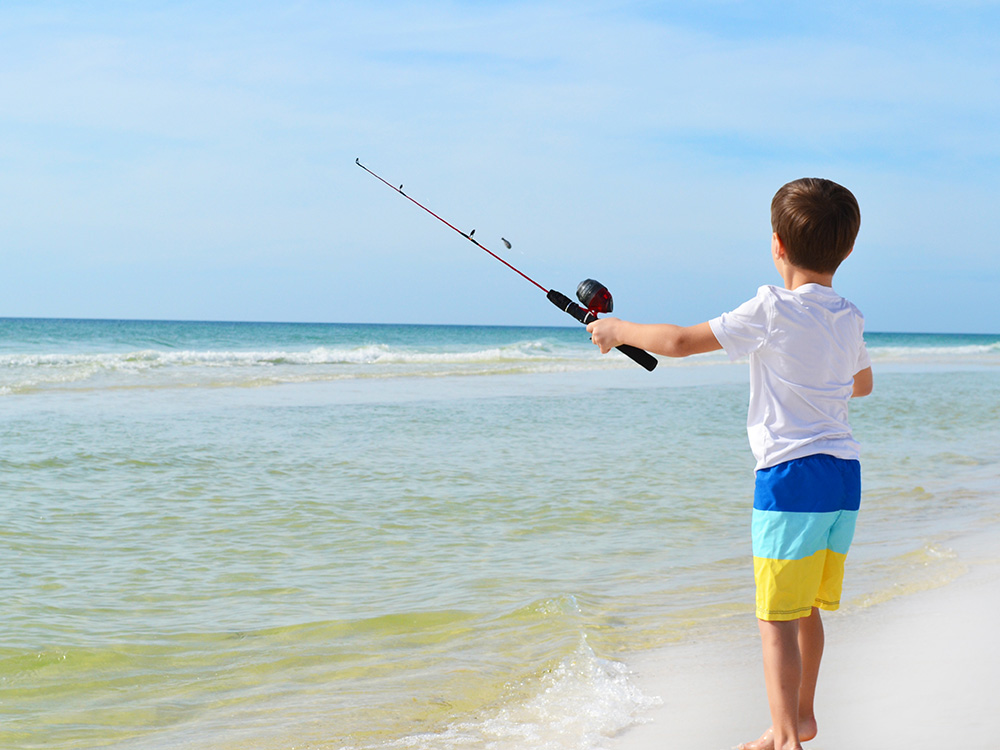 5. World-Class Fishing
Any seasoned angler will tell you that fall is the best time of year to fish in Florida and Alabama. When the temperature starts to cool off in September and October, that's when things really start to heat up! One of the most anticipated fall fishing events is the Destin Fishing Rodeo, a month-long event where fishermen compete to see who can catch the largest fish in our Gulf waters. You can't miss fishing at the Gulf in the fall! You'll find an abundance of grouper, king mackerel, and trout, just to name a few.
Book your fishing charter through our Southern Perks partners to reel in a big one this fall!
Are you visiting the beach this fall? Visit our Gulf Coast Guide for information on planning across all of our areas, from dining and leisure to adventure and events. We'll see you at the beach!