It Isn't Too Late to Book Your Spring Beach Vacation Rental
Spring is in full swing! We are ready to enjoy warmer weather, festivals & events, and days spent on the beach. It isn't too late to book your spring beach vacation rental along the Gulf Coast and welcome blue skies and sunshine. Whether you are looking for a vacation condo in Panama City Beach, FL or a vacation home in Gulf Shores, AL we have something for you. Visit our website to book your stay. Need more convincing on why spring is one of the best times to visit the beach? Keep reading for our top 3 reasons to book your spring getaway.
Our Sweet Deals page on our website includes a list of popular rentals with great rates. Make sure to check it out while searching for accommodations as you are sure to find the perfect rental for your travel party.
The Sand, Sun, & Surf
There is something so peaceful about the beaches when the weather gets a little warmer. The water gets clearer, the skies are bluer, and the sound of waves crashing against the shore provides a relaxing atmosphere unlike any other. The temperature is moderate, and the water is warm enough to enjoy a swim during the spring season.
Not to mention, there are so many different beach activities to enjoy. You can lounge in the sun with your favorite book, have a sandcastle competition, or even rent paddleboards or kayaks to cruise through the water. La Dolce Vita is your one-stop-shop for all things beach rentals. No matter where you are staying along the Gulf Coast, the beach always provides fun in the sun.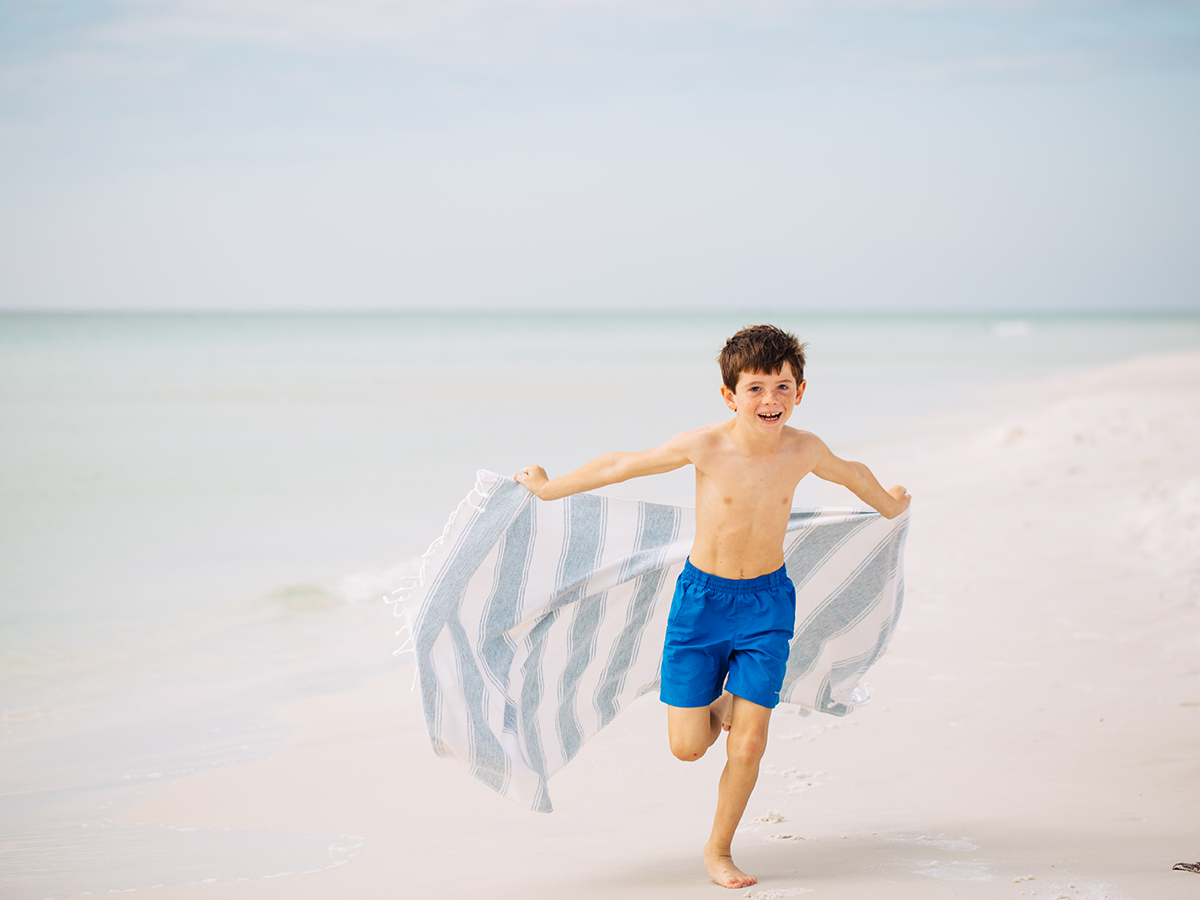 Reasonable Rates
Summer is known as the beach's busiest season. This is somewhat true, but we have seen an increase in travel year-round after 2020. People are itching to get out of their house and get some fresh air. However, spring is known for having reasonable rates before they increase for the summer season. More visitors calls for an influx in rates. We recommend visiting in the middle of April or the beginning of May to beat the spring break and summer crowds.
Adventures & Events
The Gulf Coast is known for hosting more and more events as the weather gets warmer and warmer. Throughout each city along the Coast, you will find a myriad of events to enjoy. Events are a great way to get to know the community and experience something new. From wine festivals to Mac-N-Cheese festivals there is something for everyone. To truly experience the city like a local, visit our Gulf Coast Guide for ideas on where to eat, family adventures, and more.
Spring is our favorite time of the year to enjoy the beach. Book your spring beach vacation rental before it is too late! You can reserve your spot in the sand online or give us a call today.