All About the 2020 Pensacola Seafood Festival ~ Southern Vacation Rentals
If you're vacationing with us in Pensacola Beach this November, then you're going to want to make it a point to head downtown for the Pensacola Seafood Festival. Held in historic Seville Square, the event brings food, music, and arts and crafts together for an unforgettable weekend. According to their website, it's a "Gulf Coast experience to taste, see, listen, touch." What more could you ask for?
This year, the Pensacola Seafood Festival has been rescheduled from its original date of September 25-27 to November 6-8. Fiesta Pensacola is working closely within CDC guidelines to ensure that the event can still go on. We're hopeful that this staple in the Pensacola community can continue on!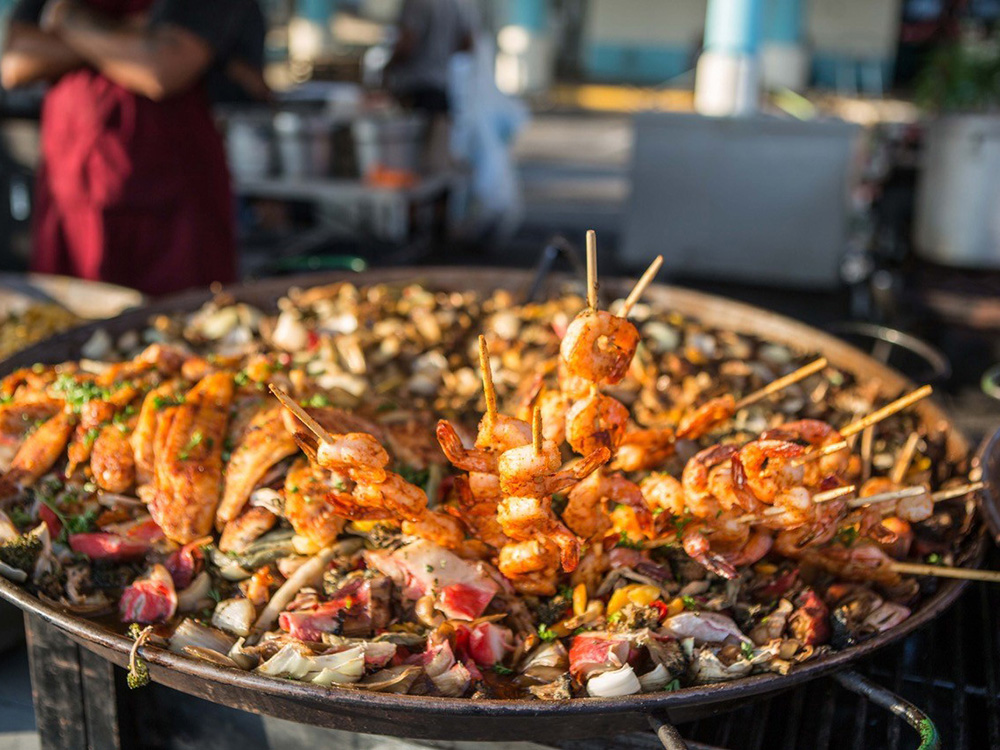 Food
There's something for everyone at the Pensacola Seafood Festival. Whether you love seafood or have a picky eater in your crew, the multitude of vendors have you covered! Curated seafood vendors are serving up items like crawfish mac n' cheese, coconut shrimp, and lobster rolls. Meanwhile, "landlubbers" can also enjoy burgers, hot dogs, corndogs, nachos, and more. In addition, some of Pensacola's best chefs are coming together at the Pensacola Seafood Festival for an exclusive Gulf to Table experience. Some previous Pensacola restaurants at the festival include Cafe NOLA, The Fish House, and Nick's Boathouse. You'll even get the chance to watch these chefs in action at the Fiesta Seafood Grille outdoor demo kitchen. Don't miss out!
Music
Enjoy free music at this year's festival! Groups who have performed at the festival have gone on to become Grammy award-winning artists. The lineup is coming soon, but it's sure to be a hit! The festival only asks that you leave the coolers and pets at home. There will be plenty of opportunities to purchase snacks and drinks from local vendors during the show.
Arts & Crafts
The festival is not just focused on seafood! Over 170 artists are here exhibiting their handmade pieces. This is your chance to take home a special piece from a local artist! These pieces make great gifts for birthdays, anniversaries, and any other celebration. Exhibits include:
Paintings
Prints
Drawings and photography
Ceramics and pottery
Clothing and accessories
Woodcraft
Novelties
Outdoor decor
Metal and glass
Gourmet goods
Soaps and candles
Jewelry
And more!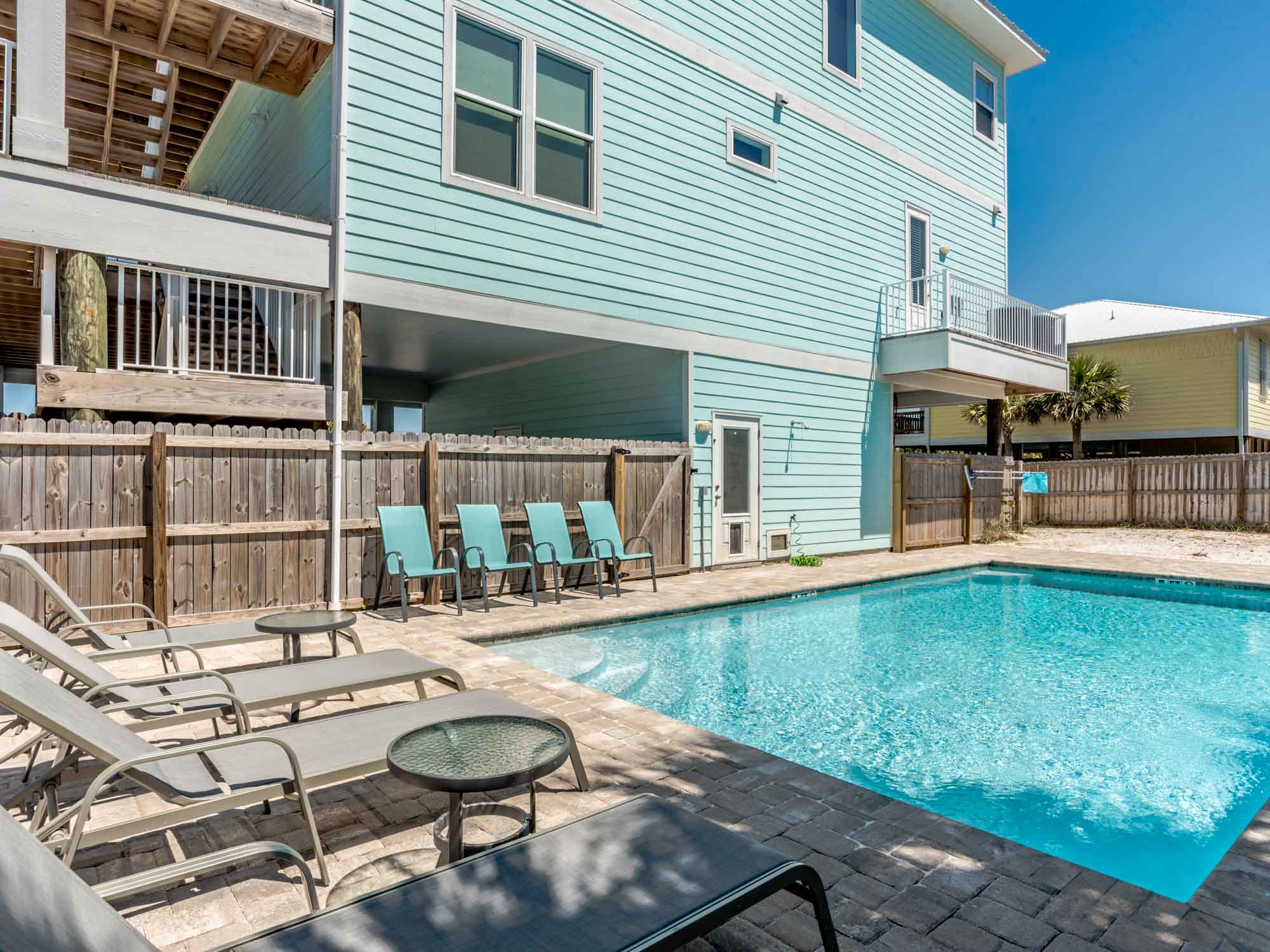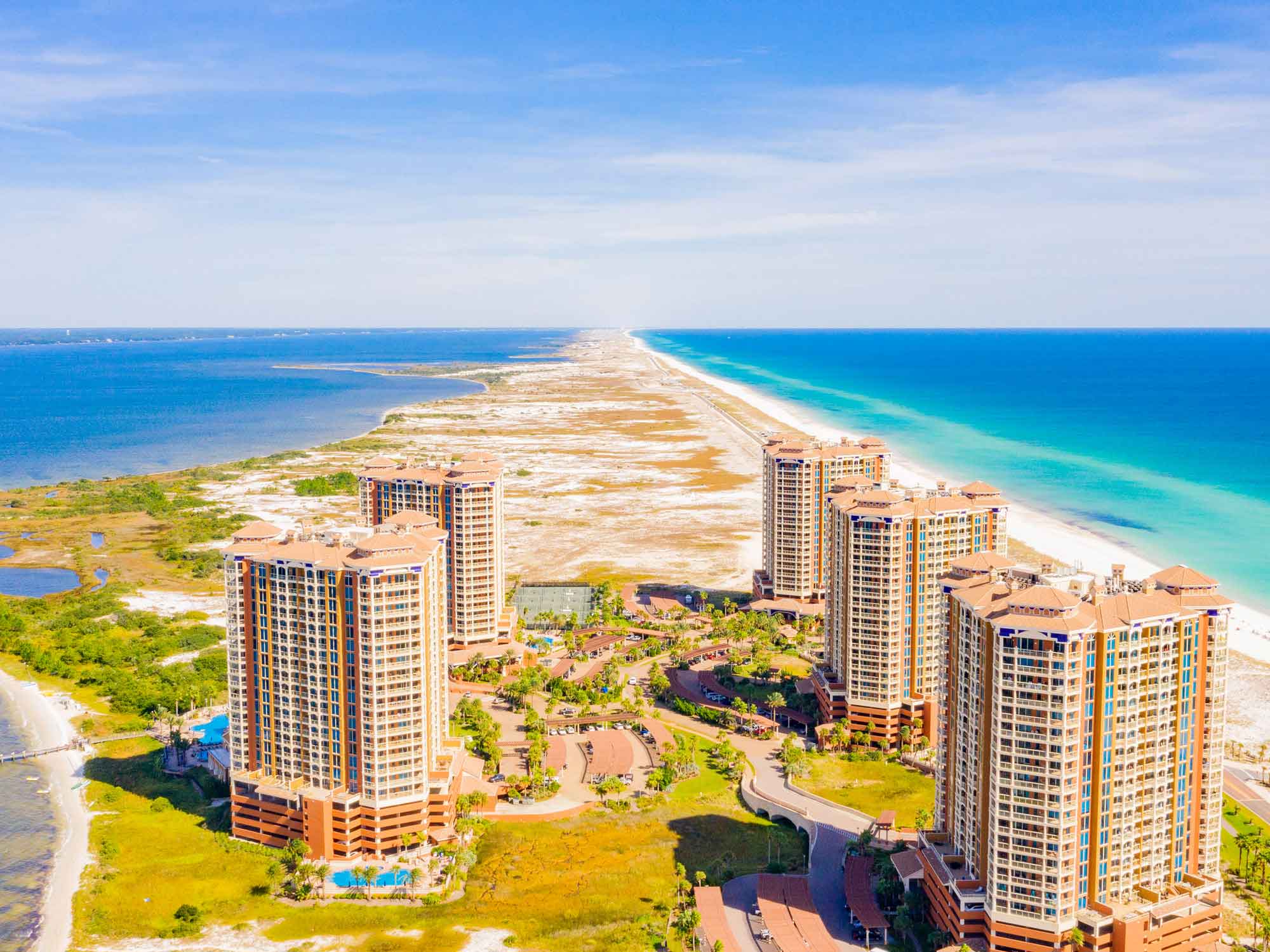 Where to Stay for the Pensacola Seafood Festival
Our Pensacola Beach vacation rentals are just a short drive away from Downtown Pensacola. We've got a wide variety of homes and condos to suit your needs, whether you're staying at the beach with the whole family or just here on a couples' getaway.
For a large beach home, make She Sells Seashells the place to be! This home has a private pool and enough space for 15 guests. The observation deck sits at 40 feet and provides 360-degree views of the surrounding area. In addition, you're just two blocks from the beach!
Or, if you're looking for a condo with a variety of resort amenities to choose from, Portofino Island Resort is the place to be. These 2-3 bedroom condos have room for anywhere from 5-8 guests and offer a full vacation experience. The lifestyle center boasts pools at each of the five towers, an on-site spa, dining and drink service, private beach access, and more. There's no wrong way to have fun at Portofino!
See more of our Pensacola Beach vacation rentals here.