We're Ready for the 2020 Destin Snowbirds ~ Southern Vacation Rentals
Destin Snowbirds – it's almost time to head to the beach! We're excited to have you join us at the beach this winter. You can expect sparsely occupied beaches, mild temperatures, and lots of beautiful weather when you stay with us. After several months quarantining up north, we bet that a little Florida sunshine is exactly what you need right now. We know the snowbird season may look a little different this year, with some of the snowbird activities you look forward to potentially closed or rescheduled. Sadly, the Destin Snowbird Club has elected to cancel its events this year for the health and safety of its members. Fortunately, there are still plenty of activities you can do during your winter vacation to Destin, even while social distancing.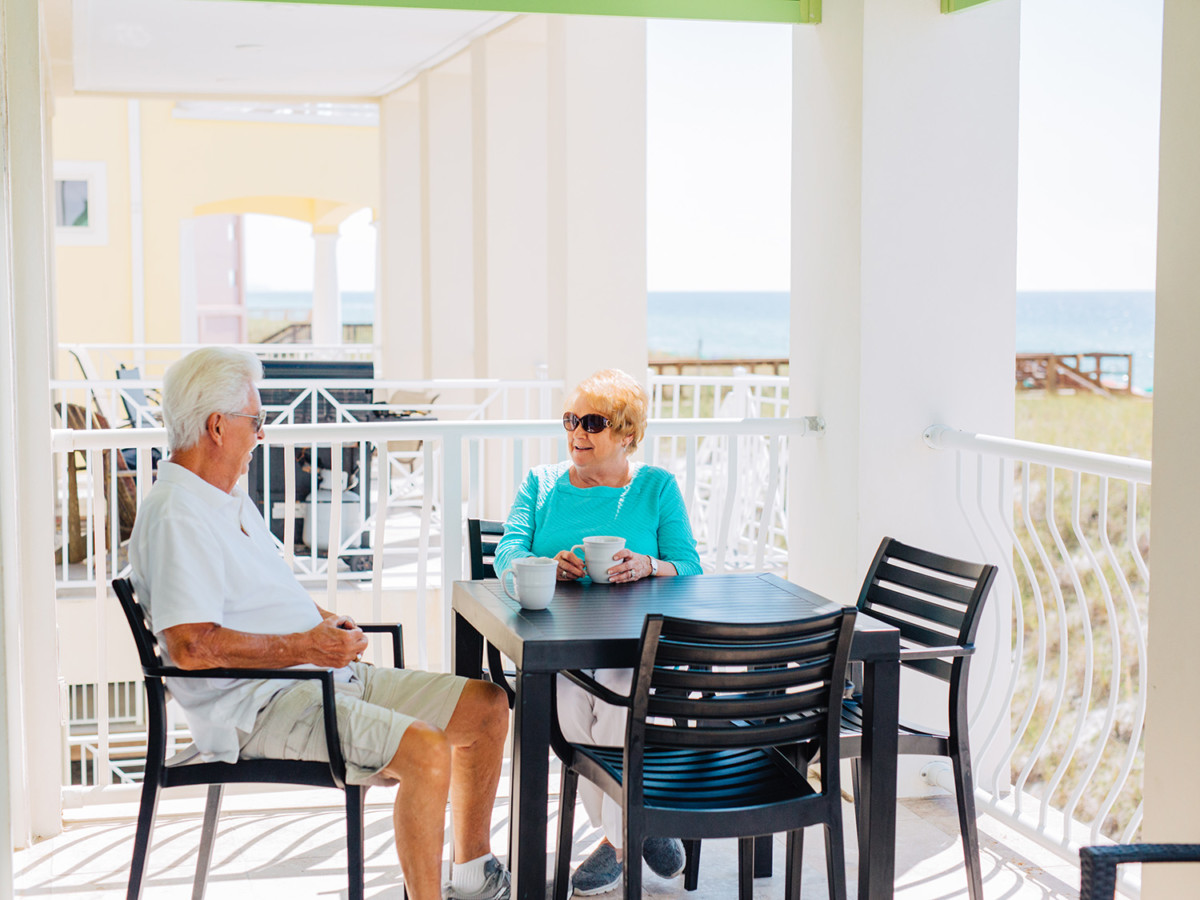 What to Do
Nothing beats a stroll down the beach! Lace up your sneakers, grab a light sweater, and enjoy the peaceful scenery while you go for a walk down the sand.
Or, leave the sand behind and stroll down the streets of Scenic 98. The picturesque views and enticing curb appeal provide breathtaking views on a sunrise stroll.
If you're here with (small) group of friends, Silver Sands Outlets and Destin Commons provide a safe place to go for your morning walk. This year, the shopping centers open at 11 AM, so if you stick around you can grab a bite to eat at restaurants like Another Broken Egg (at Destin Commons) or grab a cup of coffee at Starbucks. Just be sure to bring a mask with you if you plan on stopping into any of the stores.
Are you an early riser? Head to The Donut Hole, a local favorite spot for all-day breakfast and fresh-baked donuts. This is a great spot to start your morning and reconnect with friends. Don't forget about the house-made key lime pie!
Destin's numerous golf courses, including ones at Emerald Bay, Regatta Bay, and Indian Bayou, are open and accepting new members. Spend some time teeing up on the green or enjoying the amenities offered at the courses.
For more fun things to do in Destin, visit our Destin Gulf Coast Guide.
Where to Stay
Don't worry, Destin Snowbirds, there's still time to book your stay! With new minimum nights and a reduced service fee, we're committed to being your number one choice for Destin snowbird rentals in Florida. Here are some of our favorite vacation condos for Destin snowbirds to spend the winter:
Interested in Florida snowbird rentals for the 2020-2021 season? Give us a call at 800.406.5714 to secure your spot on the sand this winter!